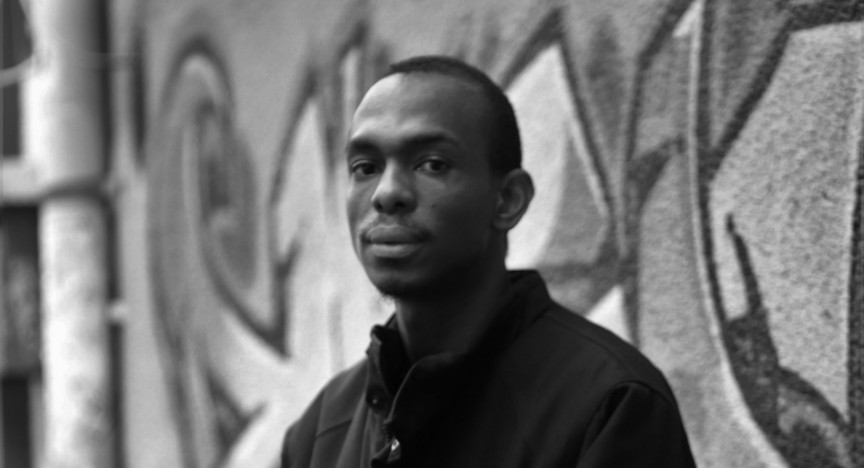 Rap artist Randy'd'dawn has released an album of Baha'i-inspired music titled New Day. Although unnamed, I first came across his work on the official website of the world-wide bicentenary celebrations of Birth of the Bab with this music video called "The Story of Love – The Bab, The Gate". His gentle yet profound lyrics and his catchy rhythms were easy to recognize when I stumbled across New Day. I caught up with him to hear all about his work and I hope you enjoy our conversation:
Baha'i Blog: Can you tell us a little about yourself?
My name is Randal Seffu, I was born and raised in a city called Dar es Salaam in Tanzania, East Africa. I struggle a lot with small talk but am getting better each day. At 19 years old, I believe I found the most profound and interesting answers to questions I had about life in a study circle I took part in and the most friendly environment — it was the first time ever in my life to encounter such a loving environment that made me feel safe to want to learn. Prior to this experience, and even now to a lesser extent (with the help of self reflection and through gaining spiritual insights from reading Baha'u'llah's Writings), I have been living with fear of judgment. This experience is treasured in my heart: every teaching, authoritative statements, even personal insights that were shared in the different opportunities I was involved in studying this new Word of God, so long as it resonated with me, I took it to heart. I have realized the strength of having a sensitive reflective nature (which is how I would describe a part of who I am) as it allows me to gain more appreciation, and I tend to pick up more easily on people's feelings, which helps me meet my responsibilities in caring for my kind (humanity) which is a Message brought by God's Messengers every time humanity gets hopelessly sick and is not caring for one another.
Baha'i Blog: Could you tell us about your album 'New Day'?
There are many dimensions to it. Creatively I wanted to align the name and title of the album with the significance of time period that we're living in. It makes it more interesting for somebody to listen to a depiction of true reality done with high artistic capabilities, as opposed to using the easy way of appealing to people's lower natures to attract their interest. This is one idea I wanted to address with the album: art is a way to express reality and as of lately, art has become really dark reflecting a period of darkness or at night when the Sun of Truth and reality is hidden behind clouds of fancy and disbelief. New Day is a better reality than the present darkness. It brings arguments offered as personal opinions that depict this new day where teachers and students will have to wake up for another day of school, where an artist will have to wake up to a new reality that is not bad, maybe new to them but a better one, and where children are safer from forces outside their control. I discuss in the album why hope exists and that no one should ever give up hope. More than a cry for help, this album is a reminder of the strength in all of us to defeat evil and to make it through dark roads, and the dark night into a bright new day showing the good that exists in the world that has power over evil. I am looking forward for a world where a song represents an idea and what is more exciting than when art becomes our entertainment but is made with wonderful, exciting ideas?
Baha'i Blog: What was the process like to put the album together?
The album has 13 tracks. I wrote half of songs many years back (some 11 years ago) and the remaining half during the last two years. I was fortunate to have been serving at Baha'i World Centre while putting the album together. I received help from diverse and talented individuals serving at World Centre at the time from graphic designers, to videographers, singers, guitarist, poets, etc. At the time I had been exploring the idea of how to make art more interactive and more meaningful. I had conversations with friends and still continue to explore thoughts around it and would like to encourage artists to raise this question and allow people to benefit from highly and intellectually creative content in artistic works that raise the standard of arts.
Baha'i Blog: Could you tell us a little more about the collaborations involved?
Out of the 13 tracks I collaborated with different musicians and artists on seven tracks. I was fortunate to have worked with and learned a lot from all these seven amazing talented individuals.

Here are some of the collaborations:

The song "Diamond Gold Heartbreak" features Roya Bennett. This song presents the most expensive heartbreak of all. The song's chorus "honey is a million bucks" challenges the common phrase "you look like a million dollars". It is linked to the lack of knowledge of our true selves; the song questions the idea of self worth and the impact of materialism on diminishing one's self esteem. The song hopes to stimulate discussions on how our true wealth can be reflected. Remaining passive to these ideas can further our doubts and degrade our self worth.

"5th Dimensional Love" features Bonnie Lisbeth, a talented musician of the recently released EP Lost at Sea. The song presents the idea that there can be a 5th dimension to love when one experiences a near-death experience that allows one to witness realities in both the physical plane and the spiritual realm. In this song, a man finds the love of his life in the spiritual realm, which saves him from ignorance and brings him to a state of awakening. Ever since, though he bears the same name and continues his life, everything has changed. He has found the most beautiful feeling of love and satisfaction through his communion with God. Prayer is his sweetest feeling and it leaves him in a state of joy and ecstasy, and on the earthly plane he reflects on his love for his dear wife Aresu. This song is accompanied by a music video.

"Mfalme" features Esra Lilian. "Mfalme" is the Swahili word for King. In this song, singer songwriter Esra Lilian presents a Swahili chant hailing for the coming of the long awaited King. The true King does not rule by power over the people from His seat on the throne. Rather, He reigns over all things in the Kingdom of God.

"Prophets" features Nadiv Gicheru, a Kenyan musician and guitarist. This song reflects on the Educators that appear every 1000 years, bearing a specific message for humankind to advance world civilization. However, traditions and cultures might veil us from recognizing and receiving this knowledge, impacting our progress towards material and spiritual prosperity. This song is also accompanied by a music video.

I have learned that details matter in adding richness to any successful endeavor. Every single lyric is significant, just as much as the album cover, videos, etc, in contributing to increased knowledge and awareness and carrying any message across with more clarity. I am grateful I had the opportunity to collaborate with passionate artists who worked with an exemplary spirit of service that only proves themselves to be believers of a new day and their hopes that this concept brings. I am grateful to have worked with Shayan Nosrat Jorgan who designed the album cover, Ngaira M and GCC Studios production who put together animation music videos for two songs, Simon Cyrus Helmers who directed the video for Africa, Iddy Kijuna responsible for photography ideas that helped frame the concept in the 5th Dimensional Love animation video, Farbod Salehi for photography, and most importantly for my wife's support in doing this project.
Baha'i Blog: What did you learn during the process?
I learned patience, I learned about my particular style of music and how to listen. I learned how effective art is in contributing to knowledge and attitudes.
Baha'i Blog: Thank you so much for chatting with us, Randal!
You can listen to and download New Day here: https://orcd.co/newday. You can also find out more about Randy'd'dawn from his Twitter account, Facebook page, Instagram account and webpage.
Below you'll find a music video for a song not featured on the album but specifically written in honor of the bicentenary of the Birth of the Bab:
Posted by
In her innermost heart, Sonjel is a stay-at-home parent and a bookworm with a maxed out library card but professionally she is a museologist with a background in English Literature. She currently lives on Prince Edward Island, an isle in the shape of a smile on the eastern Canadian coast. Sonjel is a writer who loves to listen to jazz when she's driving at night.
"*" indicates required fields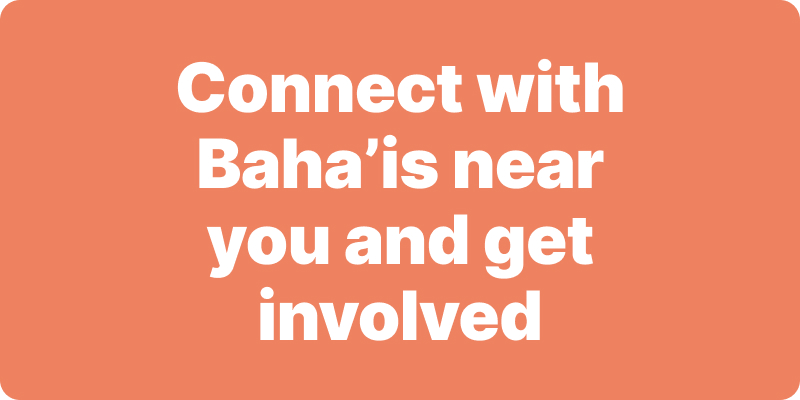 Join activities, celebrations, study groups, spiritual empowerment and education programs for young people, and more.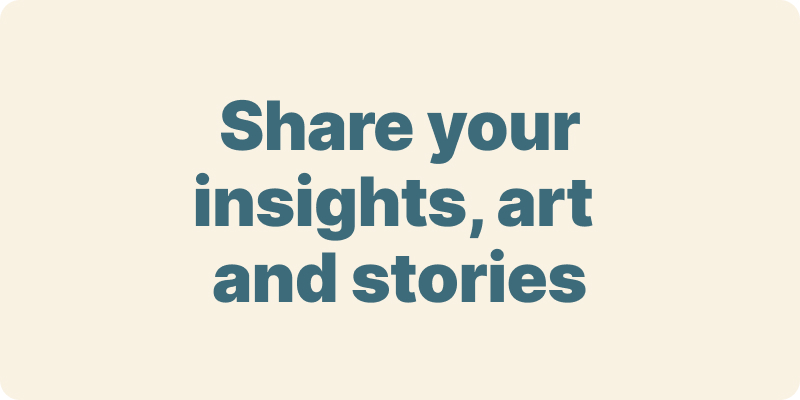 The arts and media have a critical role in how we share our community experiences. We've got resources, projects and more to help you get involved.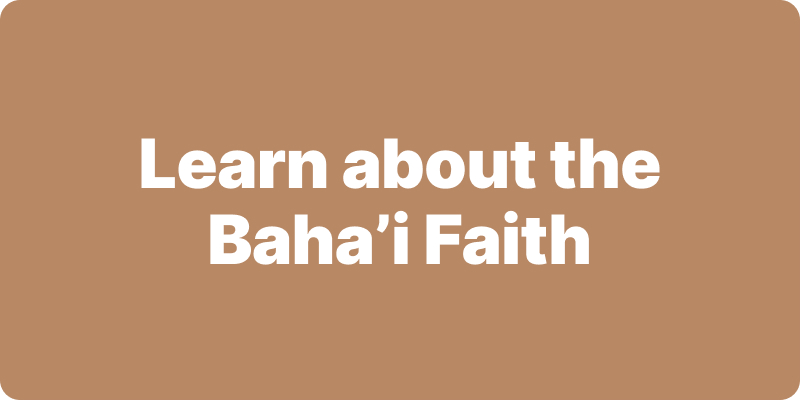 Baha'i beliefs address essential spiritual themes for humanity's collective and individual advancement. Learn more about these and more.
We acknowledge the Traditional Owners of country throughout Australia.

We recognise their continuing connection to land, waters and community. We pay our respects to Aboriginal and Torres Strait Islander people and their cultures; and to elders both past and present.
Baha'i Blog is a non-profit independent initiative
The views expressed in our content reflect individual perspectives and do not represent the official views of the Baha'i Faith.
Visit the site of the
Australian Baha'i Community
and the Baha'i Faith Worldwide