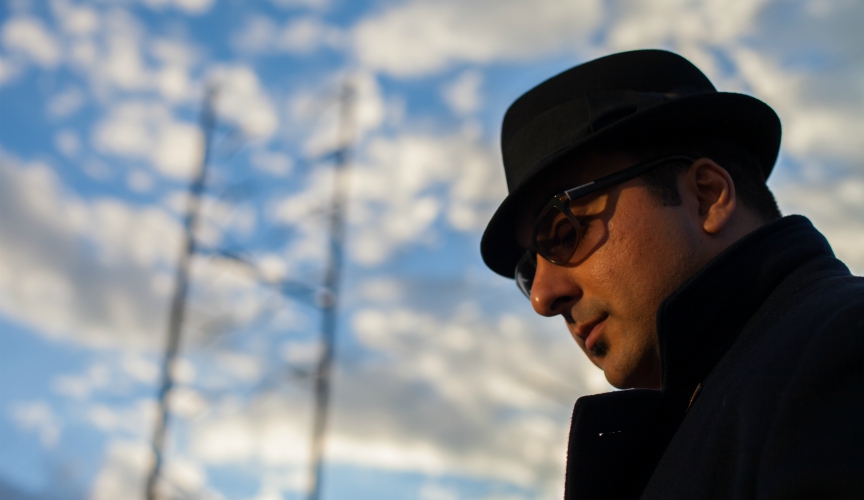 A little over a year ago I had the bounty of visiting the Holy Land for a few days, and while there, I had the privilege of meeting a young man named Nima Majzoubi, who was on Baha'i Pilgrimage at the time. Nima and I spoke about music and his desire to produce an album, and now friends, here it is!
Nima's debut album is titled Promised Land, and I'm happy to share my interview with him about the music and inspiration behind the album:
Baha'i Blog: Can you tell us a little bit about yourself and your musical background?
I grew up in Boston. I was a rambunctious little kid with little supervision. I had a great choral and music teacher in elementary school, Ms. Faycheck, and that was my first memory of getting lost in the beauty of sounds. I loved singing at a young age but didn't think of it as singing or rather it meaning that I was a singer — just something I did. I remember before I knew about 4 tracks I would overdub myself on two small cassette decks. At the age of 11 I got more in touch with things as I was part of the Boston Baha'i Youth workshop — things took on more meaning and I started to become more intentional about my life. There I danced, acted, volunteered, and got to share with strangers about Baha'u'llah's teachings. The oneness of mankind and the concept of race unity had a big impact on me. When I was growing up, the music I listened to was overwhelmingly from the Black American tradition, Black culture was becoming prominent in pop culture with Arsenio, In Living Color, and Spike Lee, in history class I was attracted to the suffering of Black people in America through slavery, the civil war, lynching, and the civil rights era, and my older brother was dating a Black girl — all these occurred simultaneously, intersecting and amplifying the other for me. I went to Umass Boston studied English and got a Masters in Education from Tufts University. Musically I've mostly sang and was self-taught trying to imitate my favorite songs or artists. I tried to learn guitar and violin at a young age but I was too restless, perhaps because music came easiest through my voice. When I was in summer camp I entered the talent show with piano accompaniment, singing the the Gulf war song "Voices that Care", I got an overwhelming standing ovation. I remember the piano player just looked at me astonished, after we had done our two practice run-throughs, as if I wasn't suppose to be singing on time or be as good. Now I'm acquainting myself with more of the instruments: drums, bass, guitar, and keys — it's the right thing to do — although I still use my voice mostly.
Baha'i Blog: Can you tell us a little bit about the album and why it was important for you to make it?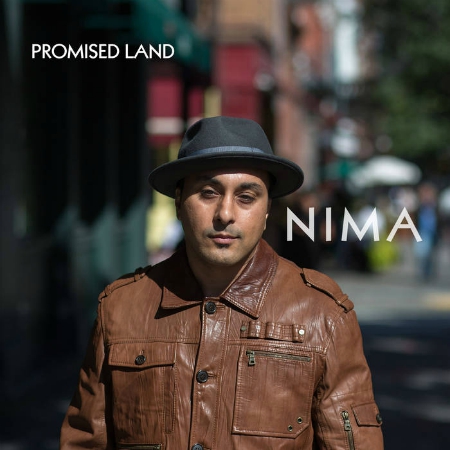 The album, Promised Land, is made up of 12 songs with what I've been told by audience members are wide ranged. One song is more country while another more RnB, another gospel-like, etc. But at the end of the day I see it as all cohesive because it's interpreted by myself. It's kind of how when Ray Charles started singing country songs, it was soul because he was singing them, so I don't try to over emphasize one genre that I fit into more than the others in that sense. This album came from the heart. Why do we make and listen to music? It's because the soul, mind, and heart speak, it's because it helps us know in a different way, helps us reflect, helps us heal, helps us etc, oh and it's fun. Initially this project was on a smaller scale, maybe like a rough EP, in terms of time and money but as I started making it and I decided, with the help of my collaborator, that it has to be a full, polished-as-I-can-make-it, album.
Baha'i Blog: What are most of your songs about, and who are some of your musical influences?
Well, each song I would say is different and independent of the other but many commonalities would be love, loss, responsibility, and hope. I have one song about the love for someone that keeps you through things and how that love can open you back up. Another song is about not spinning in circles in life and another about the crying for love.
My musical influences I would say are anything and anybody that touch me, sing from their soul, and sound attractive to me. But in particular I would say some of my biggest influences are Stevie Wonder, D'Angelo, and Prince. I listened to lots of RnB, Soul, Jazz, some rock and some Rap. I mean: Luther Vandross, Aretha Franklin, Rachael Price, Donny and Lalah Hathaway, Bob Marley, Jackie Wilson, Earth, Wind and Fire, The Roots, Black Star, Rakim, Coltrane, Ahmad Jamal, etc.
Baha'i Blog: What was the process of making the album like for you? Were there any learnings or experiences which really taught you something or shaped the album or any particular songs at all?
Wow, well making the album starts slow with an idea or feeling. Then I work and dig into that feeling a bit musically. Then I listen to what comes out, and out of that I get a structure musically and lyrically. Knowing what the song is about intuitively I sit with the lyrics for a bit to really hone in on what the song is about and then the demo is made. For me lots of it is emotional and fun and it's all creative but in different ways for different aspects of making the song. Once the production starts it's like discovering new dimensions of the song sonically and as the song gets more layers you sit back and say, "Is this too much? Is it too little? What does it need more?" You have to step back every now and then so you don't lose perspective. Working with the different musicians was very fun and to collaborate with them, to give them my vision and also let them bring theirs, and see what works. A lot of creating and finishing a project has to do with flow and planning, and what was most challenging is getting it all done so you don't lose too much momentum and consequently time. I mean if your songs are good they'll last and always sound good but you want get them out when they're still fresh for you and when you're super excited. But things take time and it's been worth it. I know planning wise how'd I do things differently so that it all gets banged out. I have lots of songs and in the making of this album I had a good 50 that I was working on — I already have half of the songs written for the next album but it will have a bit of different sound than this one. I learned a lot along the way and that all informed my songs as the album was being made — this is the first album I've done so all of it from the writing, to the recording, to the mixing was all new to me. And I know there's always more to learn. Music gets made in so many ways nowadays but it's good to know different ways because each song may need different things and hopefully you can give it what it needs. Overall I learned that you can't hold on too too tight to stuff, you can keep your vision, but making music has to always be from the heart. If you've ever seen Luis Miguel perform, you know he must have performed these songs a million times for a million people, but you see, you feel like it's his first time singing, his heart is beaming with emotion, and it's all genuine, he hasn't gotten lost in the mechanics of it all — that's how music sounds good.
Baha'i Blog: What message do you have to other aspiring artists?
Well, I don't know if I'm one to give any advice as I'm so new to this, but I would say do what moves you and spend time becoming excellent. I'll give you the advice that one of my favorite guitarist, Gregg Wright — one of the badest men to play ever — gave me. I first saw him in Oxford in '04 — I've never seen or heard anyone play like him — anyway, I saw him in Baton Rouge playing at a fair and I went up to him and said I heard him in Oxford and he looked at me fondly. I asked him so how do I get good at the guitar, he looked at me, and he said "just play your butt off," that 's all he said. So I would say to anyone just try your best and make your best better.
Baha'i Blog: Is there anything else you'd like to share?
Yes. I hope that people enjoy the songs as much as I have enjoyed making them. And I'm thankful that I've been able to work with great people, and for all the encouragement from people here and there for me to actually make some music. I thank God for giving me whatever He has, and I thank my mom for all her love and support in the making of this album — thanks mom.
Baha'i Blog: Thank you so much Nima for taking the time to do this interview, and congratulations again on your debut album 'Promised Land'!
Get your copy of the Promised Land CD, or download the album here on 9StarMedia.
You can also watch the music video to Nima's song "Walkin in Bahji" below:
Posted by
Naysan is passionate about using the arts and media to explore the teachings of the Baha'i Faith. Back in 2011, Naysan started up the Baha'i Blog project, channeling his experiences in both media and technology companies to help create a hub for Baha'i-inspired content online.
"*" indicates required fields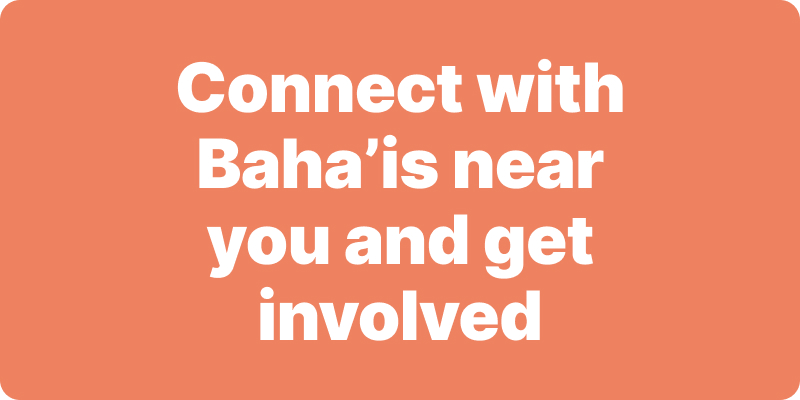 Join activities, celebrations, study groups, spiritual empowerment and education programs for young people, and more.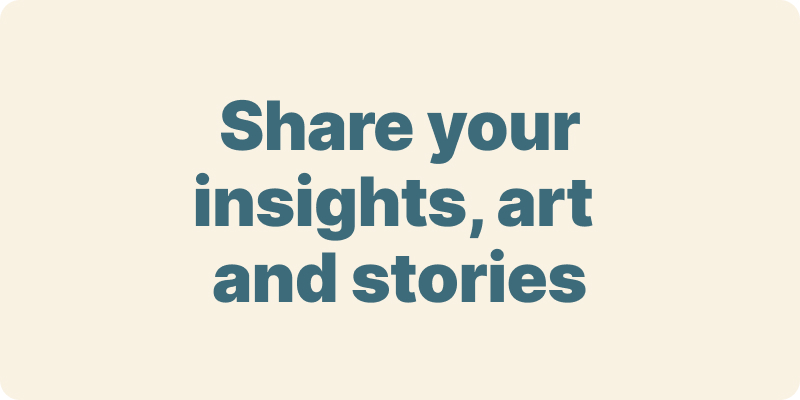 The arts and media have a critical role in how we share our community experiences. We've got resources, projects and more to help you get involved.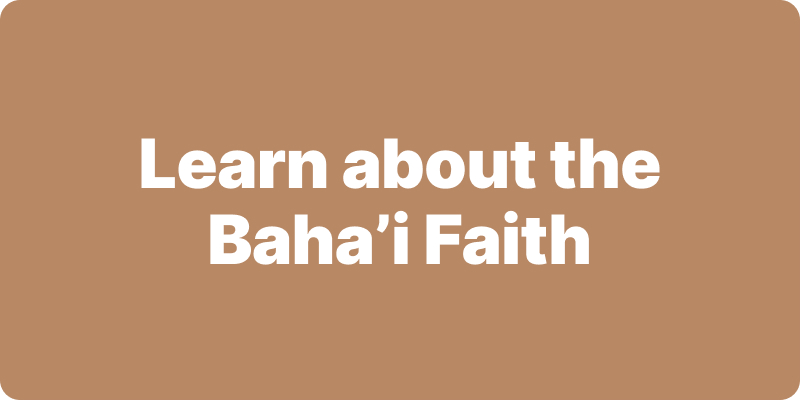 Baha'i beliefs address essential spiritual themes for humanity's collective and individual advancement. Learn more about these and more.
We acknowledge the Traditional Owners of country throughout Australia.

We recognise their continuing connection to land, waters and community. We pay our respects to Aboriginal and Torres Strait Islander people and their cultures; and to elders both past and present.
Baha'i Blog is a non-profit independent initiative
The views expressed in our content reflect individual perspectives and do not represent the official views of the Baha'i Faith.
Visit the site of the
Australian Baha'i Community
and the Baha'i Faith Worldwide