The incredible and delightfully talented Shadi Toloui-Wallace has released a new album of Baha'i-inspired music called Daughters of the Kingdom! You may already be familiar with her musical talents: some of her many accomplishments include Verdant Isle, This is Faith, Yaran and Leather Bound Book. We interviewed Shadi when Verdant Isle was released and we are excited to catch up and hear about Daughters of the Kingdom!
Baha'i Blog: Shadi! So good to interview you again on Baha'i Blog! Since our readers may already be familiar with you, let's start with how have you changed or grown since we interviewed you last about Verdant Isle?
Wow, that was almost four years ago, I'm surprised to say a lot's happened since, so where to begin? I managed to become the administrator of the Sarah McLachlan School of Music for a while, really loved my work and the impact I was having on the community. It was a tough role to fill, I had to wear many different hats, but I learnt a lot about myself and my skill set, and definitely grew as an employee, colleague and friend. I can safely say this job was my sole focus for a good few years. In early 2015 I began to play music again after what felt like a long hiatus, with some of my colleagues at the school, and we soon formed a band called Tiny Havoc. The sound we have is like nothing else I've heard, and I think we're still early on, in that we're ironing out our vibe, but we have a small following in Vancouver that I'm sure will grow with time as we play more shows and record our debut album this coming March. I've definitely had to develop my skills as a writer, push myself as a vocalist and learn to collaborate with other really skilled musicians. It's been an amazing experience and I'm really grateful for my band's patience and motivation. They're a really good bunch of classy dudes.

In about November 2015, I began to work more seriously on Baha'i inspired music again with my friend Leif Thorseth. We would often end Ruhi and just jam for a while, taking ideas we were developing on our own and building on them together which was how my latest album Daughters of the Kingdom came about. This was a huge project in my life, probably my biggest one to date. It involved so many beautifully talented souls, a lot of delegation, financial investment, negotiation, trust and PRAYERS. LOTS AND LOTS OF PRAYERS. While working on Daughters I continued to work full time, serve in my neighbourhood, move into a new apartment and also just deal with things that life threw my way. I continued to travel on weekends offering musical firesides and workshops. I learnt how to multitask, which I think is a very common skill Baha'i's are always striving to become proficient in. Not everything was executed perfectly but I know that I did the best I could with what I had.

Looking back I really don't know how I could've done it without a solid team that included my family, some close friends, and the amazing musicians you hear on the album, most notably Leif, who was hugely instrumental in the final production.

My sound is very different today than it was five years ago when I released Verdant Isle. For those who were not able to witness the process closely, I can see how my new album came as a shock to many who'd familiarised themselves with my previous work, but really I think this is only a natural evolution one goes through, not only as a person, but as a creative. Five years is a long time to develop new friendships and skills, be exposed to various styles, and even for technology to advance. This process made me more vulnerable to people's criticism but it also made me stronger and gave me courage to listen to others' opinions and be heard when the time was right. Definitely developed a tougher skin.
Baha'i Blog: What was the inspiration behind Daughters of the Kingdom?
I feel that much of my adult identity was formulated during the production process of Daughters of the Kingdom. You could say that 26/27 were a couple of big years for me psychologically, emotionally and creatively. I developed much of my perception of reality, and how I fit into it, during this time. It was a huge growth period for me. Being a female played a huge part in that: I reflected a lot on my role as a friend, a sister, daughter, granddaughter and future wife and mother. I guess you could say I was really sensitive to how women were/are perceived and the language and attitude that surrounds us. I was inspired by so many women in my personal life, and those I'd read and heard stories about who'd fought for emancipation and broke down barriers. Many women in the Faith who'd achieved great victories in spreading the Baha'i teachings were single, and in their later years, during a time where society was trying to silence them.

Creatively I was conscious of how the sound, instruments, and arrangements used reflected a woman of strength, which I was trying to convey. Even some of the elements in the album presented some challenges for me as they were conceptually so different to what I was used to hearing musically and in the Baha'i community, but because I was consciously trying to be courageous, I just looked at these as opportunities to take a risk and grow. While arranging prayers for the album I fortuitously was reading Prophet's Daughter by Janet Khan, and learning about life of THE Daughter of the Kingdom, Bahiyyih Khanum. In the end it came down to when a dear friend and mentor shared a prayer revealed by Abdu'l-Baha (which became the title track of the album), and dedicated it to me during a difficult time, and hit my core. I soon began to study the Tablets of Divine Plan, and letters from the Guardian, where they both reference "Daughters of the Kingdom" and I was fixed. These tablets were talking to me, us, women everywhere. Because in the end, we are all Daughters of the Kingdom, past, future and present.
Baha'i Blog: What projects are you working on right now?
Just this past October, I made the difficult decision to leave my job at the school to focus on music, both on my solo project and as part of Tiny Havoc. Ultimately, my goal (as ambitious as it may sound) is to serve, travel and make a sustainable living, by sharing Daughters of the Kingdom and my other work, in the context of a devotional meeting/musical fireside, and as there's no existing model to use as an example, I'm really learning as I go. This is currently my only means of income and it's definitely raised a lot of questions in regards to how institutions and individuals in the Baha'i Faith support the arts both at a professional and grassroots level. It's also got me thinking of how these two initiatives don't become parallel siloed projects, but how they support one another and become twofold. It's a learning process that's required a lot of humility, patience and education. As I book dates with various communities I'm also trying to familiarise myself with guidance from the Guardian and the House of Justice that pertains to this matter in order to be better equipped when questions arise. I'm also building on existing workshops I've created, that focus on the role of music in the Faith, its future, and how to foster an attitude of accompaniment and encouragement. As Baha'i's I feel that we have an opportunity to create a new culture that doesn't promote stardom, but encourages excellence in a way that's sustainable for the artist and that at the same time elevates the craft/creation of music, recognises its spiritual impact, enhances its devotional character, and builds capacity and community.

I was invited to perform at the inauguration of the House of Worship in Santiago, Chile, in October which opened many doors for me and I was able to travel for 6 weeks around South America, and learn about how these rural and urban communities had advanced using the arts and media as integral aspects of their process of understanding and development. I spent time in Chile, Peru, Ecuador, Colombia and Panama, learning about how each of these communities had adopted traditional styles of music and applied them to the concepts presented in the Ruhi Institute and Junior Youth Spiritual Empowerment Program. All this was done with the focus of influencing thought and action in the local communities. Music was such a core element of these communities, and I never felt like it needed to be justified. I collected interviews, field recordings and resources to better understand their learning process. It was so inspiring and motivated me to come home and not only share what I had learned, but also find ways that certain elements could apply to us here in Canada and my cluster in Vancouver. It's definitely a process of education and learning, but I'm excited to be part of the dialogue and to see where we can take it.

All this said, I've decided that 2017 will be a year where I focus on how I could both serve and work through my music, so if there are any individuals or communities interested in sponsoring me for one night, a week, a month, or a summer school/retreat/artist in residency, I would love to hear from you!
Baha'i Blog: Thank you so much, Shadi, for sharing this with us!
If you're excited to hear Daughters of the Kingdom with your own ears, you can purchase a copy or download it here. We recently shared Shadi's video of 'Royal Falcon', one of the album's stirring and moving tracks. Another wonderful track that Shadi has shared as a music video is 'Kindle'. If you'd like to learn more about Shadi, we recommend checking out her website. She also wrote a great article on Baha'i Blog called Making "Non-Secular" Music in a "Secular" World.
Posted by
In her innermost heart, Sonjel is a stay-at-home parent and a bookworm with a maxed out library card but professionally she is a museologist with a background in English Literature. She currently lives on Prince Edward Island, an isle in the shape of a smile on the eastern Canadian coast. Sonjel is a writer who loves to listen to jazz when she's driving at night.
"*" indicates required fields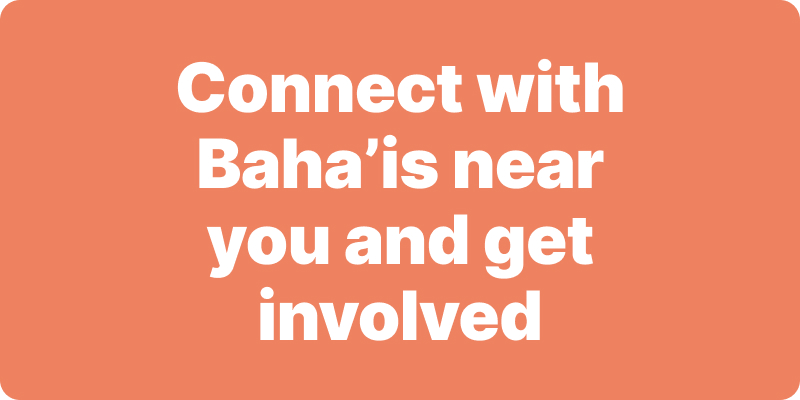 Join activities, celebrations, study groups, spiritual empowerment and education programs for young people, and more.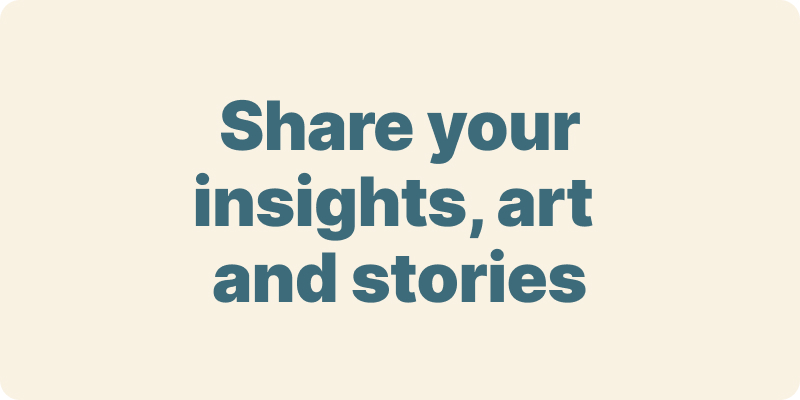 The arts and media have a critical role in how we share our community experiences. We've got resources, projects and more to help you get involved.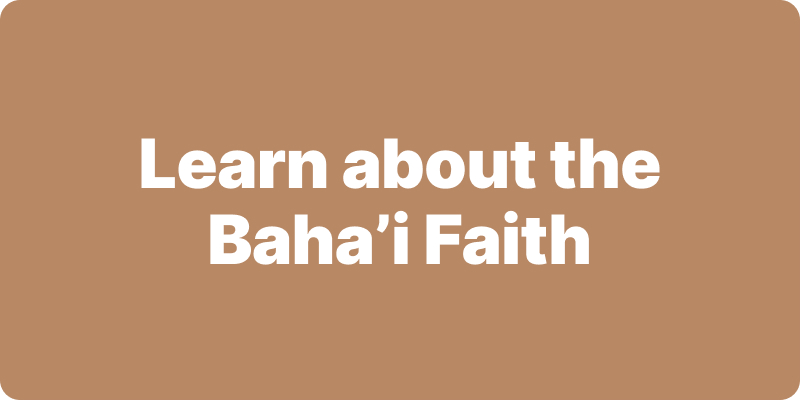 Baha'i beliefs address essential spiritual themes for humanity's collective and individual advancement. Learn more about these and more.
We acknowledge the Traditional Owners of country throughout Australia.

We recognise their continuing connection to land, waters and community. We pay our respects to Aboriginal and Torres Strait Islander people and their cultures; and to elders both past and present.
Baha'i Blog is a non-profit independent initiative
The views expressed in our content reflect individual perspectives and do not represent the official views of the Baha'i Faith.
Visit the site of the
Australian Baha'i Community
and the Baha'i Faith Worldwide