The Unquenchable Flame is a musical drama composed by Russell and Gina Garcia and performed principally by Tierney Sutton, a masterful vocalist. It tells the story of Tahirih, heroine and 19th century Iranian emancipator of women's rights (you can read more about her in this Baha'i Blog article).
Composed and recorded in the 1990's, this incredible contemporary opera was never released until recently when Gina, and her granddaughter Kristy Corwin, fulfilled Russ' dying wish that this score be made available to the world. In this interview, Kristy tells us a bit more about this musical drama, its composers, and its exciting release:
Baha'i Blog: Hi Kristy! To begin, could you please tell us a little bit about yourself, Russell and Gina?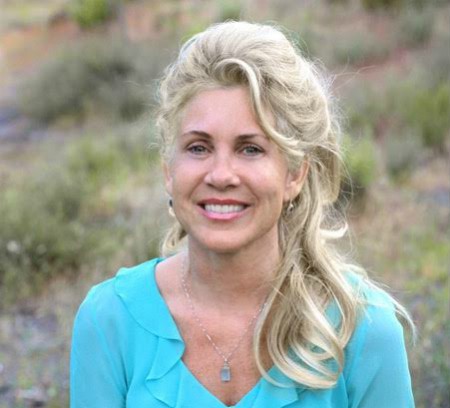 I am the granddaughter of Russ and Gina Garcia. I am currently working with my grandmother, Gina, who is still living in New Zealand, to carry forward their legacy of music as well as Baha'i and humanitarian efforts around the world. We have recently formed both entities: Build A Better World Productions as well as Build A Better World Foundation.

Russell was a world renowned composer-arranger-conductor who has written music for over 100 films. He is known for his innovative music score for the film "Time Machine". Russell is also known in both the TV and recording fields and has composed music for countless TV shows such as Rawhide, Twilight Zone, Laredo, The Virginian. He has recorded many CDs in his own right, as well as with stars such as Louis Armstrong, Ella Fitzgerald, Vic Damone, Judy Garland, Oscar Peterson, Julie London, to name a few. Garcia has also written 2 best-selling text books The Professional Arranger-Composer Book I and Book II, which have been translated into 6 languages. He is known also for his symphonic and classical works which have been performed by the New Zealand Symphony, Munich Symphony, the Vienna Symphony, plus countless Radio Symphony Orchestras throughout Europe. He was often a guest lecturer at many universities around the world on Symphonic Composition Techniques. Russell and his wife Gina made New Zealand their home in 1971 while continuing to work in the music and film industry. He was awarded the Queen's Service Medal for his service to music in 2009. He passed away at age 95 in New Zealand, on 20 November 2011.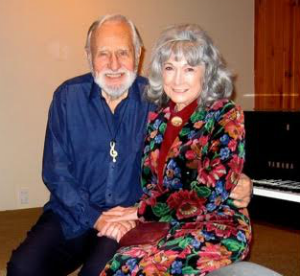 Gina is a singer, lyricist and author who has written many scripts for shows she and her husband have produced around the world. She wrote the Libretto for the opera The Unquenchable Flame with Russell composing the music. Her book, The Adventures of Dawn-Breaker, chronicles a six year sailboat journey with Russell, cruising the South Pacific aboard their 41' Trimaran. Together, Gina and Russell have produced CDs such as Light Up The World With Love, Dawn of a New Day, and Sweet Scented Streams. The Garcias developed a "Life Skills" course which is an entertaining way to teach virtues to children using songs, rap, stories and games, and is being used in schools in many countries around the world. They have taught their program for some 39 years at schools in New Zealand. In April 2009, Gina was awarded the Queen's Service medal for her service to music. She, along with Kristy, co-founded Build A Better World Productions as well as Build A Better World Foundation.
Baha'i Blog: I read a little bit about the story behind 'The Unquenchable Flame' and it's amazing! Could you tell us a little about when it was originally produced?
The Unquenchable Flame was originally produced in the 1990's. It is a story that was very important to Russ and Gina and they always felt that it was an important story in history that should be told and therefore were inspired to create the musical drama.
Baha'i Blog: I am so grateful it's now available for download! How did it resurface? How was it discovered?
Russ and Gina were always traveling and too busy to pursue it much over the years. It was when Russ was nearing the end of his life that he gave Gina the few things that he really wanted for her to accomplish and The Unquenchable Flame was one of them. As I began working with Gina to help accomplish these wishes of Russ and the work that both Russ and Gina have created, I investigated the opportunity to re-engineer the sound of The Unquenchable Flame with Jon Rezin at 9 Star Media, which brought it up to be more current with the very best engineering and sound of today and then it was released to become available. We are now pursuing opportunities to produce it as both a concert version as well as a musical drama. Any interest in being involved or supporting this effort, please email: [email protected]
Baha'i Blog: What is your favourite part of 'The Unquenchable Flame'?
The whole musical CD is incredible and amazing! My favorite part is the end of the CD. It is so powerful and dynamic when the narration says: "Do not think that because her body is gone, that Tahirih's flame has been quenched. Her fire continues to blaze and will inspire women and men around the world for ages to come! Her spirit of love and justice will forever touch the hearts of millions of souls yet unborn. Tahirih is not silent there on the earth. The freedom she died for caught and spread. Her lips may have turned to dust, but still, they speak!"
Baha'i Blog: Has this dramatization changed the way you view Tahirih?
The dramatization has helped to reinforce in me the magnitude, importance and most especially the timelines of the story of Tahirih and to the relevance that this story has for this day and age: As a woman, to witness how far women have come; to the profound contribution that they are making and to the empowerment that women are showing and manifesting in today's World (for example all of the Women's Marches and the latest Wonder Woman movie)–which is what Tahirih ultimately sacrificed her life for!
Baha'i Blog: Thank you, Kristy, for sharing this with us!
You can find out more about The Unquenchable Flame, such as where to purchase and download it, here on Build a Better World Production's website: http://buildabetterworldproductions.com/You can also read Baha'i Blog's tribute to Russell Garcia here: In Memory of Russ Garcia
Posted by
In her innermost heart, Sonjel is a stay-at-home parent and a bookworm with a maxed out library card but professionally she is a museologist with a background in English Literature. She currently lives on Prince Edward Island, an isle in the shape of a smile on the eastern Canadian coast. Sonjel is a writer who loves to listen to jazz when she's driving at night.
"*" indicates required fields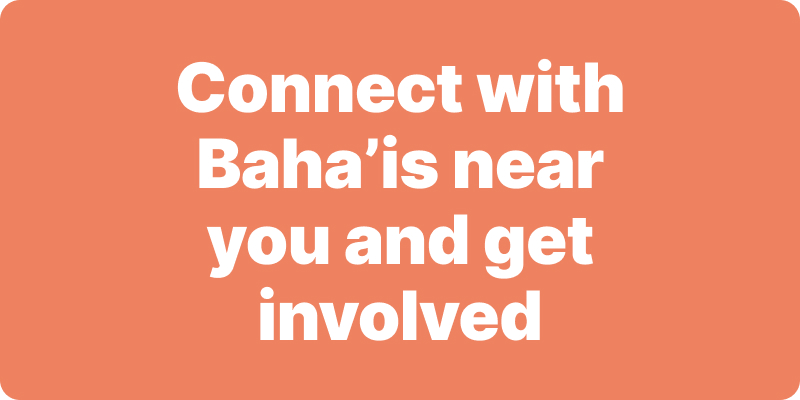 Join activities, celebrations, study groups, spiritual empowerment and education programs for young people, and more.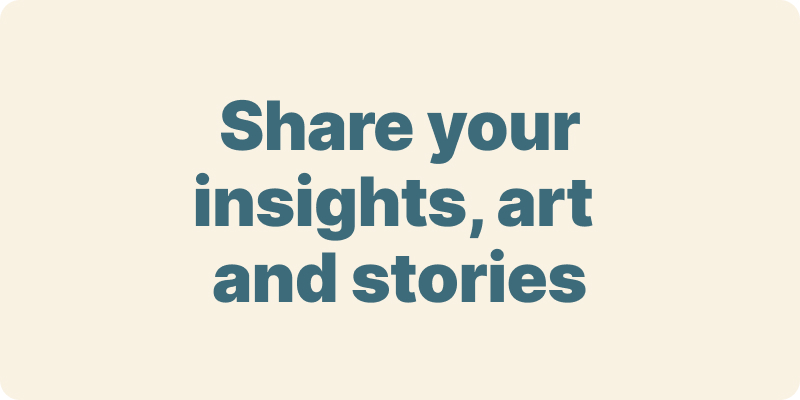 The arts and media have a critical role in how we share our community experiences. We've got resources, projects and more to help you get involved.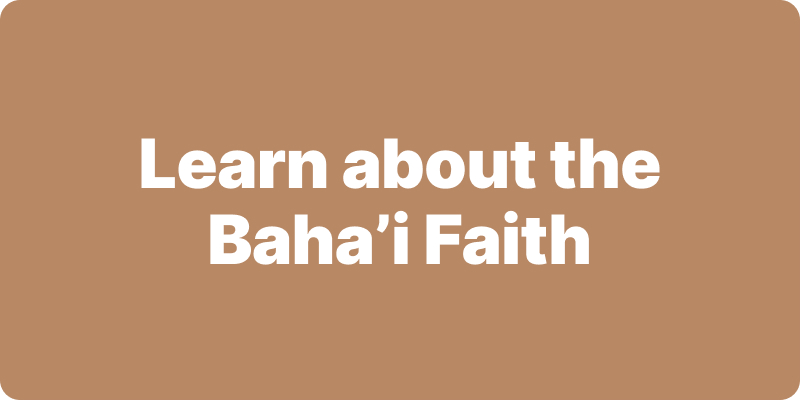 Baha'i beliefs address essential spiritual themes for humanity's collective and individual advancement. Learn more about these and more.
We acknowledge the Traditional Owners of country throughout Australia.

We recognise their continuing connection to land, waters and community. We pay our respects to Aboriginal and Torres Strait Islander people and their cultures; and to elders both past and present.
Baha'i Blog is a non-profit independent initiative
The views expressed in our content reflect individual perspectives and do not represent the official views of the Baha'i Faith.
Visit the site of the
Australian Baha'i Community
and the Baha'i Faith Worldwide