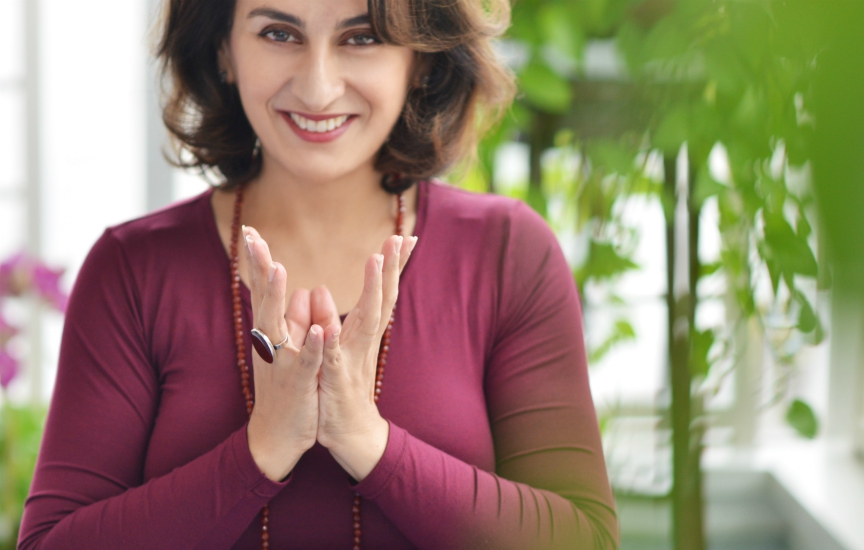 I recently had the pleasure of catching up with a dear friend named Nasim Maani and her family at the 2019 ABS Conference which took place in Canada. Nasim is a dear friend from when I lived in New Zealand years ago, and although she's not a professional musician by trade, over the years she decided to channel her passion for music and her passion for the Baha'i Faith into creating Baha'i-inspired music.
We've featured some of her music videos here on Baha'i Blog in the past, and I was excited to learn that in honor of the bicentenary of the Birth of the Bab this Baha'i year, she released two versions of a new song called "Trust" to commemorate this special occasion.
I decided to catch up with Nasim to find out more about this new song and her music in general:
Baha'i Blog: Hi Nasim! Can you tell us a little bit about yourself and your musical background?
Well, I had the good fortune of growing up in Austria, a place that really appreciates music. But most importantly I grew up with a mother, who loves music and who has a big, gorgeous and spiritually electrifying voice, although physically very tiny and humble in character. Hearing such a gift of God on a daily basis has an indelible effect on you.

Unfortunately, I never had the opportunity to formally study music or voice, but it was always a very joyful part of my life! I started writing songs in my teens and was so lucky to be surrounded by amazing musicians and singers that included me in their projects, even though I was so young.

Then finally in my forties, after having two kids and with the encouragement of my sweet husband, I decided that I had to share my music, a humble contribution as it was, and came out with my first 12 track CD "The Longing" recorded and produced in Austria. A few years later I came out with the single "Healing".

To this day, I feel I am the happiest when I can share my music live, as it allows me to connect with people on a heart to heart level, sometimes even when we don't speak the same language. I just love human hearts!
Baha'i Blog: What is the main idea behind your music, and can you tell us more about these two new songs you've released?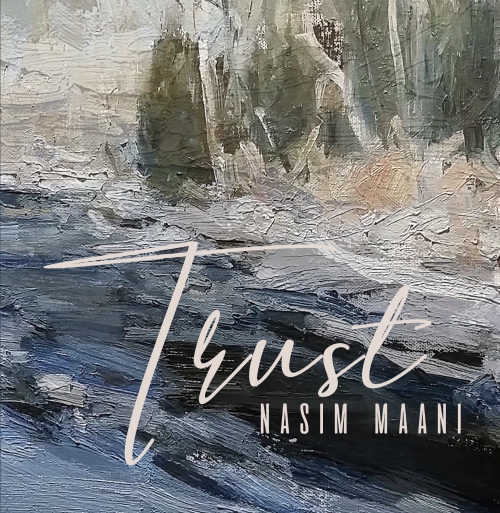 It must be this deep desire to connect hearts and uplift or move them that I find most satisfying. But the inspiration, the main idea, always comes from the Baha'i Writings. And some times just from life's situations, that then make me go and seek guidance and refuge in the Creative Word.

Actually, this is how these two new tracks were written:

The song version of "Trust" was written at a time when I personally needed that quality, but instead was trying to control a situation. I'm sure you have never experienced that before ☺ It was a time of tests. One morning during my meditations I came across this prayer by Baha'u'llah, where He advises a believer 'to put his trust wholly in God, and repeat every day, nineteen times, these two verses:

"He who puts his trust in God, God will suffice him"
"He who fears God, God will send him relief."'

When reciting this prayer I was inspired to write the song "Trust" in which I take artistic liberties with the text. But the meditative version invites the listener to go on this journey accompanied by the Divine word, exactly 19 times, as Baha'u'llah prescribed.

Both pieces use the musical imagery of the Chinese Er Hu (Chinese violin) – we were living in China then. The Er Hu is often seen as a symbolism of human suffering (when we don't trust, and as it is so similar to the human voice).

Listening closely, you will also hear the sound of a river. This is the counter imagery. The sound of the river, the fluidity of water and the constancy of flow, representing that deep trust in God, that knowing that in the end it will be joined with the Ocean despite the many obstacles and bends in the riverbed.

The meditative version in its repetition of the verse emulates the human experience: that of turning to Him in times of need, that of initial impatience during the test and finally, that of submission and trust, which so mystically relieves us of all suffering.

It's not always smooth, it's not always the way we have imagined life to be and yet the flow of water is life-giving, invigorating and always, always moving closer to its source.

When we trust the flow, when we know that the goal of the river is to unite with the Ocean, where it originally came from, then there is no resistance, just a flow, a trust.
Baha'i Blog: What has the process of producing your music been like for you personally, and why was it important for you to do it?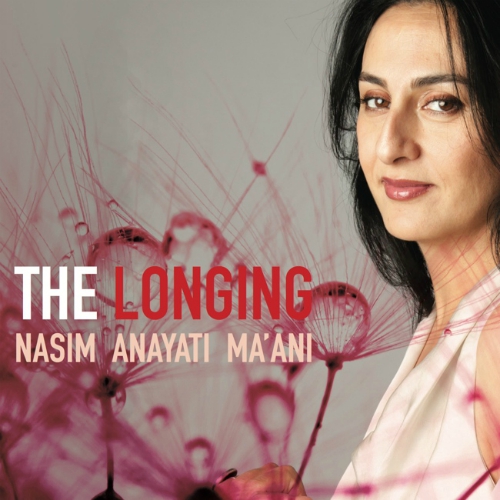 The writing of the song took only a few minutes (in a Beijing taxi, in fact, accompanied by many tears), yet the production took years! I recorded it in China, and then we moved back to the States and producing it across the oceans and timelines was a bit of a challenge, but by the grace of God it all came together.

The reason it was important for me to publish these two pieces, was that we all encounter tests. And if this prayer helped me, then it could help others.

I am also a meditation and yoga teacher and therapist, so I was really exploring how the Word of God, music and meditation could merge. It is just the beginning of an experiment and I hope to do more. Such experiments are not bestsellers, but as artists, we have a responsibility to make the invisible visible. Living in a secular society the words God, fear and love in one sentence represent a huge challenge and many friends asked me why I wanted to publish this ☺ and not something more lighthearted. I believe that there is one very important characteristic of love that we don't always understand or take into consideration. Love is always accompanied by fear. This does not mean that we fear the ones we love. What we fear is either losing our loved ones or losing their love. So in this sense, our fear of God is inseparable from our love for Him.
Baha'i Blog: What do you hope listeners will walk away with after hearing your music?
I pray that the Word of God will open doors for them as well.
Baha'i Blog: What advice do you have to others who want to produce Baha'i-inspired music?
Just do it! We need the artist's perspective informed by the Divine Word in all areas of life!
Baha'i Blog: Awesome! Thank you so much, Nasim for taking the time to do this interview, and for sharing your beautiful music with the world.
You can find out more about Nasim and her music here on her website: www.nasimmaani.com/music
And check out the music video to her song "Peace is Light" below:
Posted by
Naysan is passionate about using the arts and media to explore the teachings of the Baha'i Faith. Back in 2011, Naysan started up the Baha'i Blog project, channeling his experiences in both media and technology companies to help create a hub for Baha'i-inspired content online.
"*" indicates required fields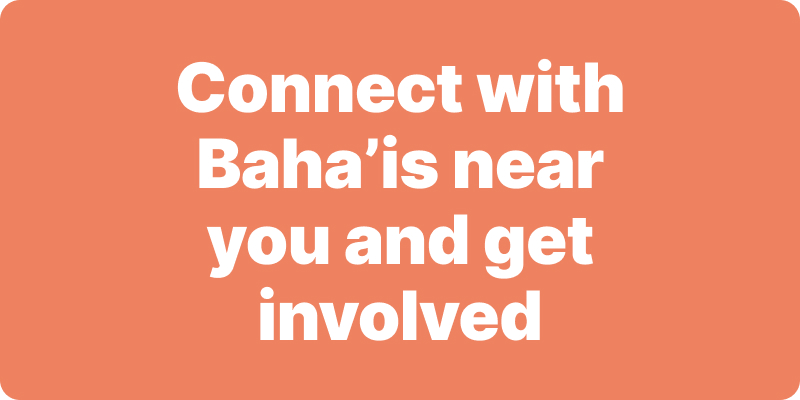 Join activities, celebrations, study groups, spiritual empowerment and education programs for young people, and more.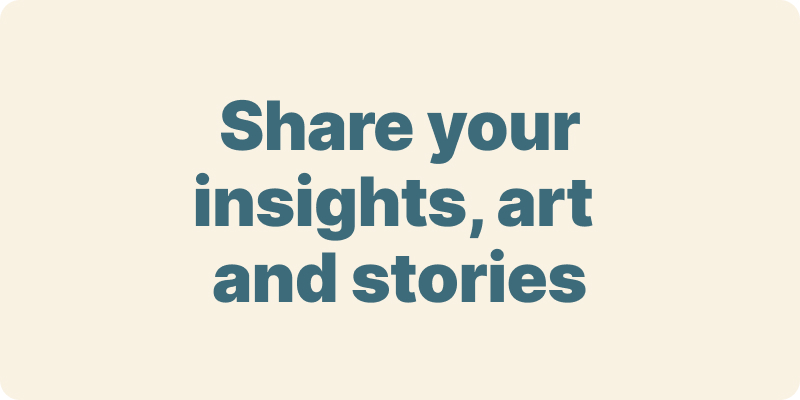 The arts and media have a critical role in how we share our community experiences. We've got resources, projects and more to help you get involved.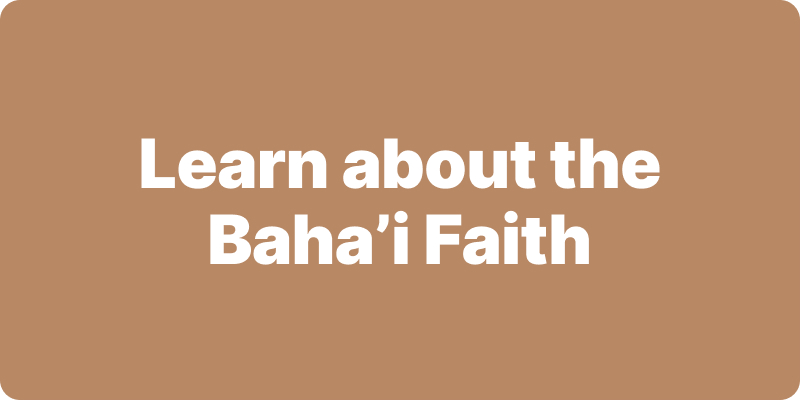 Baha'i beliefs address essential spiritual themes for humanity's collective and individual advancement. Learn more about these and more.
We acknowledge the Traditional Owners of country throughout Australia.

We recognise their continuing connection to land, waters and community. We pay our respects to Aboriginal and Torres Strait Islander people and their cultures; and to elders both past and present.
Baha'i Blog is a non-profit independent initiative
The views expressed in our content reflect individual perspectives and do not represent the official views of the Baha'i Faith.
Visit the site of the
Australian Baha'i Community
and the Baha'i Faith Worldwide