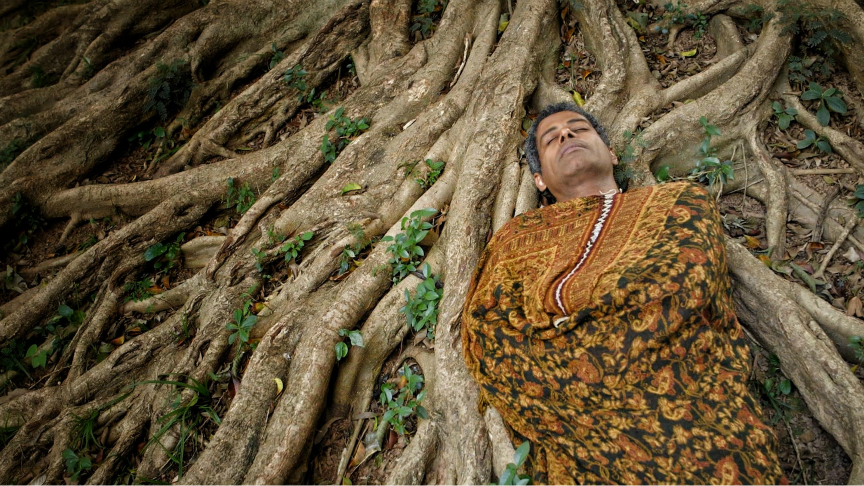 I am so excited to let everyone know about a new upcoming documentary being directed by Flavio Azm Rassekh, a Brazilian-Iranian Filmmaker. The documentary is about Afro-Iranian musician Saeid Shanbehzadeh, and through Shanbehzadeh's experience as an Afro-Iranian, plus his friendship with Flavio, the film not only explores the connection between Afro-Iranian and Afro-Brazilian culture, but it also describes Shanbehzadeh's first encounters with the Baha'i community, and demonstrates how over the years, like the population of Iran, his views on the Baha'is have changed. This story is a metaphor for the Iranian people's re-discovery of the legacy and potential impact of the Baha'i Faith, and it deals with issues of prejudice and self-reflection.
I'd also like to add that this film is being produced by Half Light Media, the not-for-profit behind Baha'i Blog, and we're so proud to be a part of this! Flavio has set up a crowdfunding campaign to help him complete the film and share it with the world, so any help would be greatly appreciated.
If you'd like to support this project and help Flavio complete the documentary, please click on the crowdfunding link.
You can also find out more about the documentary by watching the documentary teaser at the bottom of this article, and from Flavio's answers to a couple of my questions shared below. The film teaser includes the music video to the song "Yaran Free", which features Brazilian group Funk Como Le Gusta. The song was filmed and recorded when Shanbehzadeh was visiting Flavio in Brazil, and is dedicated to the seven imprisoned Baha'i leaders (known as the Yaran) and all prisoners of conscience.
Baha'i Blog: Hi Flavio! Can you tell us a little bit about how this documentary first started?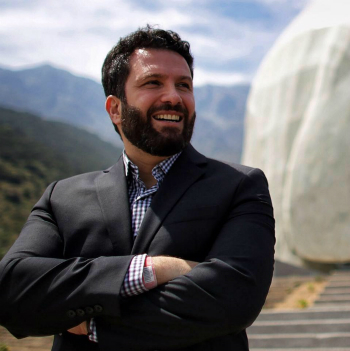 Actually it all started around 13 years ago when I heard that there was this Afro-Iranian musician named Shanbehzadeh visiting Sao Paolo where I live, to do a concert. I went to see the concert, and after the concert I went to say hi to him and I ended up showing him around Sao Paolo and we became good friends. He was surprised when he discovered that I was a Baha'i, and he started asking me all these funny questions about the Baha'i Faith, and telling me all the things he had heard about Baha'is, and you know, it was clear to me that he had a lot of misinformation about the Baha'is in Iran. Last year I met up with Shanbehzadeh again while we were both attending the Friends of Persian Culture Conference in Chicago, and we both agreed to compose a song for the friends in Iran in order to raise awareness of their plight as a persecuted minority. Shanbehzadeh came to Brazil and we worked side-by-side with Brazilian musicians to create the song 'Yaran Free'. During this process, we began to uncover so many things about being a minority, persecution, African heritage, and so on, so I decided to create this documentary to try to capture the experience we had and explore these important topics.
Baha'i Blog: So why is this documentary so important to you personally, and why did you feel you needed to make it?
This documentary is so many things to me. You know I'm very passionate about social justice, and I'm also a Baha'i. Also, as an Iranian Baha'i born and raised in Brazil, the sad situation the Baha'is in Iran face, is very upsetting and dear to my heart. There are so many important points for me about this documentary, but one thing perhaps is that this documentary is ultimately about seeking out truth and not giving in to misconceptions we have. You know Shanbezadeh had heard of the Baha'i Faith in Iran, but everything he had heard was based on the anti-Baha'i propaganda spread by Iranian authorities. It took someone like him to have to leave his home country and meet a Baha'i all the way in Brazil, to find out what the Baha'i Faith was about. He's not a Baha'i and it has nothing to do with him being a Baha'i or not, but it's a shame to me that he was kept from the truth and he couldn't learn about something in his own country.

The Baha'is in Iran have been persecuted and have been dished out pain and suffering and injustice through discrimination. They haven't been given a voice to defend themselves generation after generation, and you know, instead of responding with anger and violence, they have responded with nothing but love for their country and progress for its people, and freedom from the slavery of bigotry, and hope for a bright future, where Muslims, Baha'is, Zoroastrians and whatever you believe in, can just live in harmony. The Afro-Brazilian experience was that they were enslaved, tortured and killed. Generation after generation, the scars of this inhumane treatment still burdens their soul, and you know what? Instead of responding with anger, they have responded through the expression of some of the most amazing music and culture the world has ever seen. Even Shanbehzadeh, an Afro-Iranian who has black skin, is treated like a second-class citizen by many of his fellow Iranians, and it's a shame that it took him being exiled from his own country of Iran to France, to finally be recognised for who he really is: a master of his craft. A world class musician. An artist so rooted in his culture, that every single note he plays on his instrument tells a tale from his ancestors. To me, his experience, or his story, is like a metaphor for what many of the Iranian people are going through right now.
Baha'i Blog: Thank you so much for sharing Flavio!
To find out more about the documentary and how you can help, please check out the Indiegogo campaign here:
And watch the documentary teaser which includes the "Yaran Free" music video below:
Posted by
Naysan is passionate about using the arts and media to explore the teachings of the Baha'i Faith. Back in 2011, Naysan started up the Baha'i Blog project, channeling his experiences in both media and technology companies to help create a hub for Baha'i-inspired content online.
"*" indicates required fields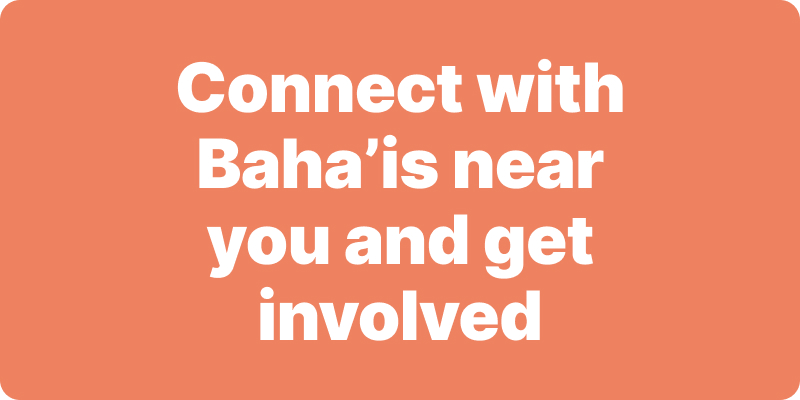 Join activities, celebrations, study groups, spiritual empowerment and education programs for young people, and more.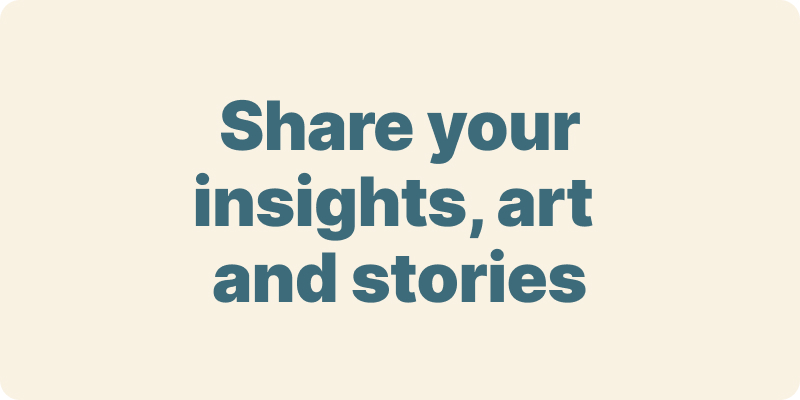 The arts and media have a critical role in how we share our community experiences. We've got resources, projects and more to help you get involved.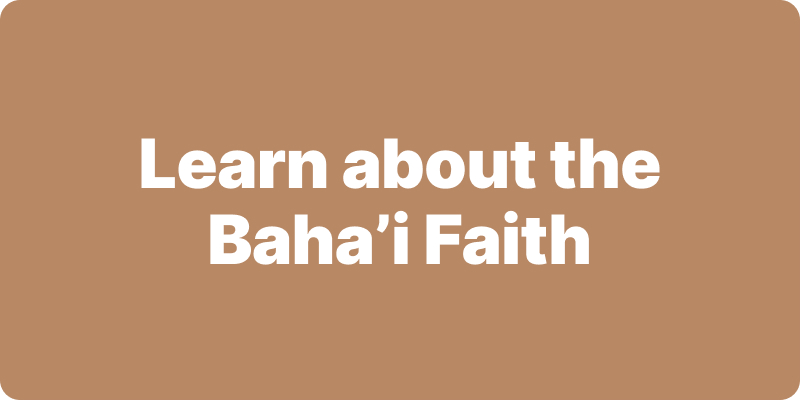 Baha'i beliefs address essential spiritual themes for humanity's collective and individual advancement. Learn more about these and more.
We acknowledge the Traditional Owners of country throughout Australia.

We recognise their continuing connection to land, waters and community. We pay our respects to Aboriginal and Torres Strait Islander people and their cultures; and to elders both past and present.
Baha'i Blog is a non-profit independent initiative
The views expressed in our content reflect individual perspectives and do not represent the official views of the Baha'i Faith.
Visit the site of the
Australian Baha'i Community
and the Baha'i Faith Worldwide