Soha Mostaghim Modir has created a thoughtful website that aims to inspire and uplift. It's called Meaningfulshots.com and while photography is its primary medium, it also features written reflections and podcasts too.
We caught up with Soha to learn more about her website. Before we get to her words, here is a small gallery of her work.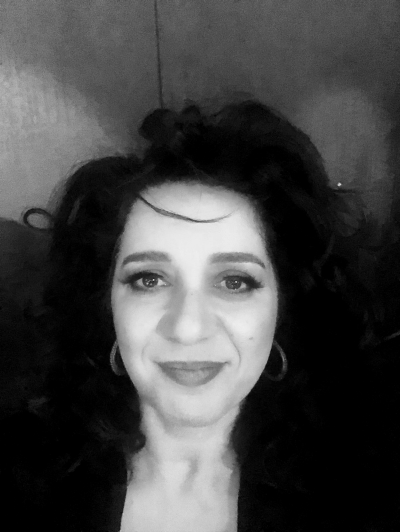 Baha'i Blog: Can you tell us a little about yourself?
I'm a mother of two teenagers, a wife, and my passion for life and my faith carry and guide me. My educational background is journalism, with a love for photography and traveling. My childhood was spent in Iran, my youth in Luxembourg and my adulthood in Canada. The East and the West have taught me so much. I made friends from around the world, from different backgrounds and beliefs. I tried to get the best out of each place I've lived in, connected and adapted myself to various uplifting cultures and integrated as much as possible, by learning and sharing.

I consider myself very fortunate to have been born and raised in a Baha'i family. I need and have a thirst for spiritual guidance. Although I find inspiration in the Baha'i Writings for today's matters, I also get inspired by many holy Writings from Messengers of the past, philosophers, poets, etc.

I love the clash of different opinions, experiences and the beautiful outcome when one is open-minded and tries to learn from one another.
Baha'i Blog: Can you tell us a little bit about your website?
My new passion project is my photoblog/podcast: Meaningful Shots.

The idea of creating this website www.meaningfulshots.com came to me after having studied the message of the Universal House of Justice of Ridvan 2017 where this Supreme Body invites us to have meaningful conversations, in the course of which, "…perception is heightened and the hearts are opened -sometimes immediately." I find that statement very powerful and very guiding.

My love for photography led me to create a space where life's physical and spiritual realities are represented, leading towards deeper and more meaningful conversations. Where the physical and spiritual mingle. Where one does not exclude the other. That's what life's all about after all, right?

My vision is the creation of a platform where a holistic approach to life is suggested. Holistic in the sense of striving towards a more meaningful and fuller life, physically and spiritually. So therefore I've created different categories to satisfy this endeavour and a podcast to create a space for meaningful conversations, where I interview prominent artists or social activists who make a difference in the world and expose photographs of their art or social activities.

My photography sometimes exposes images to express a message or an idea, like a shot from a painting in a museum…
Baha'i Blog: What inspires you?
The potentialities of this day and age, confirmed in the Writings, inspire me.

The opportunity which electronic communication technology provides is highly significant. It opens unlimited possibilities for continuous spread of messages of hope and happy tidings! The platform that the internet offers, allows it to have a global presence and to unfurl divine messages and the coming of the New World Order.

Photography inspires me as well, it is a true passion of mine. Being able to capture an eye-catching moment and attach a content to it, is very fulfilling. I find satisfaction in managing to capture a fleeting moment, feeling or atmosphere. And all the beauty represented in an image leads me again and again to a more meta-physical reality, which at its source is divine and spiritual.

To me the creation of this website is very comparable to starting a fireside or a deepening. Out of my personal experience serving in the Baha'i community, I find it so much easier holding a regular event, so when you meet people with the same interest, you have a place and date to invite them to. And aren't the possibilities of an online presence just not countless?

This is the time to put the following Writings into practice and see it flourish!

"A mechanism of world inter-communication will be devised, embracing the whole planet, freed from national hindrances and restrictions, and functioning with marvelous swiftness and perfect regularity."- Shoghi Effendi, The World Order of Baha'u'llah, p. 203

"How striking that, amid the cacophony of fixed opinions and opposing interests that grows everywhere more fierce, you are focused on drawing people together to build communities that are havens of unity. Far from disheartening you, let the world's prejudices and hostilities be reminders of how urgently souls all around you need the healing balm that you alone can present to them."- The Universal House of Justice, Ridvan 2016 message to the Baha'is of the World

"When society is in such difficulty and distress, the responsibility of the Baha'is to make a constructive contribution to human affairs becomes more pronounced. This is a moment when distinct but interrelated lines of action converge upon a single point, when the call to service rings aloud…

You are of course ever conscious that your responsibilities reach beyond those of administering the affairs of the community and channelling its energies towards the fulfilment of noble goals: you seek to raise awareness of those spiritual forces that are available to every confirmed believer and which must be marshalled at the hour of need.

It is these forces which endow the community with resilience, ensure its integrity, and keep it focused on its divine mission to serve humanity and elevate its vision of the future." – The Universal House of Justice, from a message dated 9 May 2020 to all National Spiritual Assemblies
Baha'i Blog: What is your creative process like?
It was about seizing the moment, really. I had this passion for blogging and was learning about it for a while but as for podcasting, I learned as I went along. It's amazing how the internet allowed me to just google my questions and figure out the how-to's! I know that there are a lot of improvements to be made but what I find important, is conveying the message to which the society is so ready for!
Baha'i Blog: What are some words of encouragement you might give to someone interested in pursuing this art?
Just dive in! Of course leave room for being absolutely the best and perfecting your art, but trust the process.

"Keep on sowing your seed, for you never know which will grow – perhaps it all will." – Albert Einstein

I would like to share with you the following from the Writings of Baha'u'llah which I find very powerful and inspiring:

"The world's equilibrium hath been upset through the vibrating influence of this most great, this new World Order. Mankind's ordered life hath been revolutionized through the agency of this unique, this wondrous System – the like of which mortal eyes have never witnessed." – Baha'u'llah, The Kitab-i-Aqdas par. 181
Baha'i Blog: Thank you, Soha, for sharing this with us! To see and learn more, please visit MeaningfulShots.com.
Posted by
In her innermost heart, Sonjel is a stay-at-home parent and a bookworm with a maxed out library card but professionally she is a museologist with a background in English Literature. She currently lives on Prince Edward Island, an isle in the shape of a smile on the eastern Canadian coast. Sonjel is a writer who loves to listen to jazz when she's driving at night.
"*" indicates required fields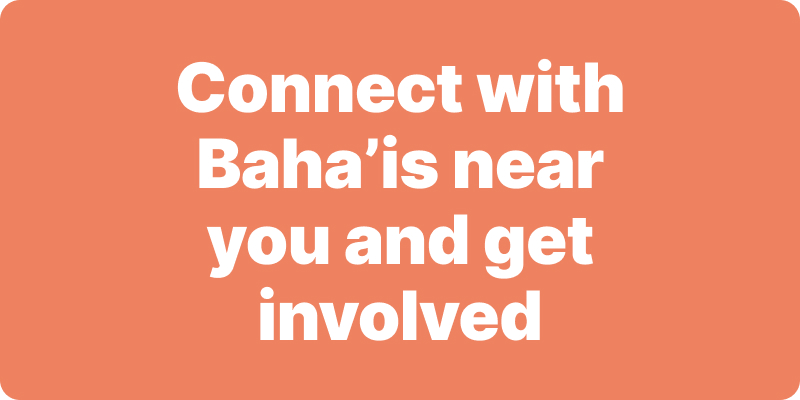 Join activities, celebrations, study groups, spiritual empowerment and education programs for young people, and more.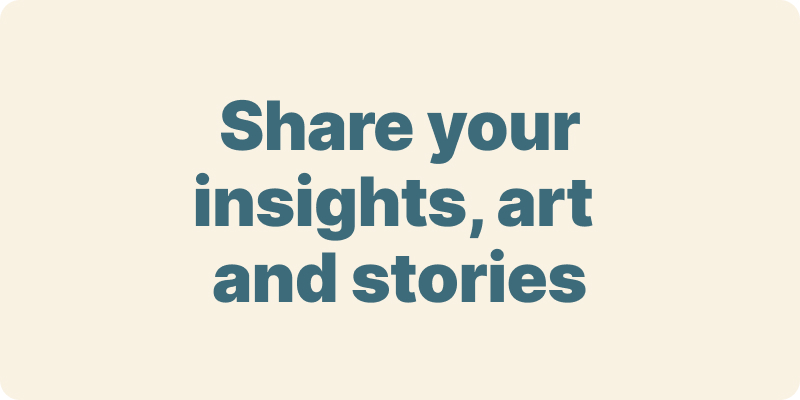 The arts and media have a critical role in how we share our community experiences. We've got resources, projects and more to help you get involved.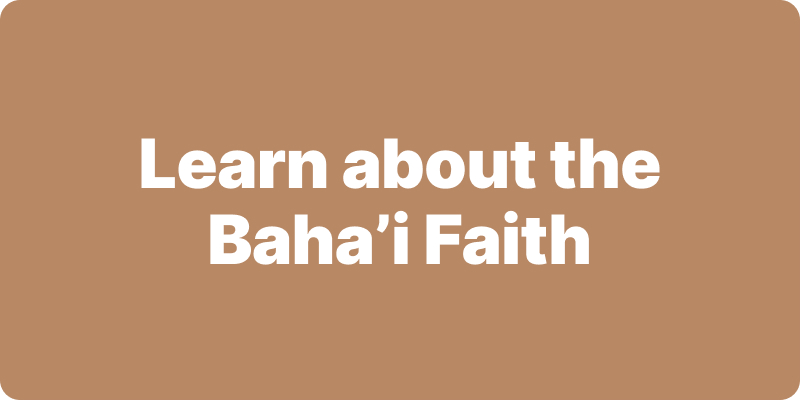 Baha'i beliefs address essential spiritual themes for humanity's collective and individual advancement. Learn more about these and more.
We acknowledge the Traditional Owners of country throughout Australia.

We recognise their continuing connection to land, waters and community. We pay our respects to Aboriginal and Torres Strait Islander people and their cultures; and to elders both past and present.
Baha'i Blog is a non-profit independent initiative
The views expressed in our content reflect individual perspectives and do not represent the official views of the Baha'i Faith.
Visit the site of the
Australian Baha'i Community
and the Baha'i Faith Worldwide