You may not have heard of Joe Paczkowski, but it's very likely you've seen his intricate graphic design work. Joe is the creative mind who designed a few posters to help a couple of communities promote their celebrations for the bicentenary anniversary of the Birth of Baha'u'llah, and soon that work was being used on banners, newspaper ads, billboards–even on a bus– by scores upon scores of Baha'is!
I was very curious to find out more about these designs and thankfully Joe agreed to share a few words about his work. We'll begin with a small gallery of his designs, some of which is for the Bicentenary, followed by our conversation. I hope you enjoy it.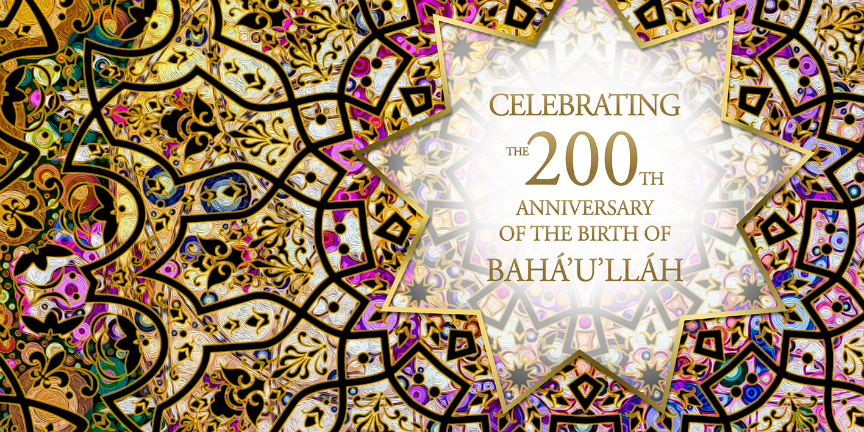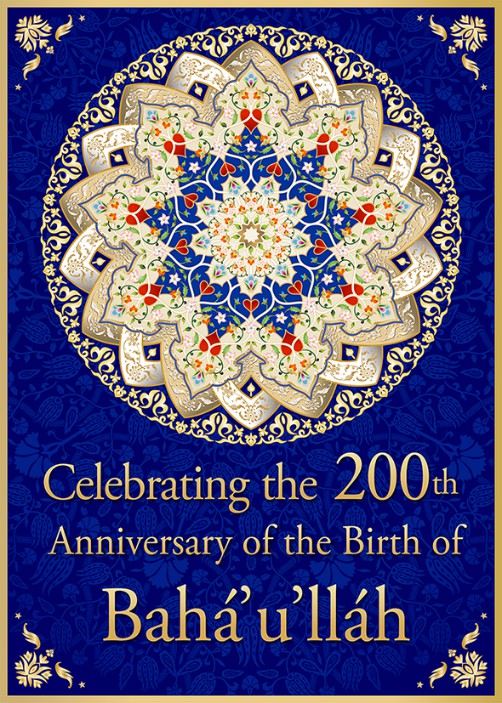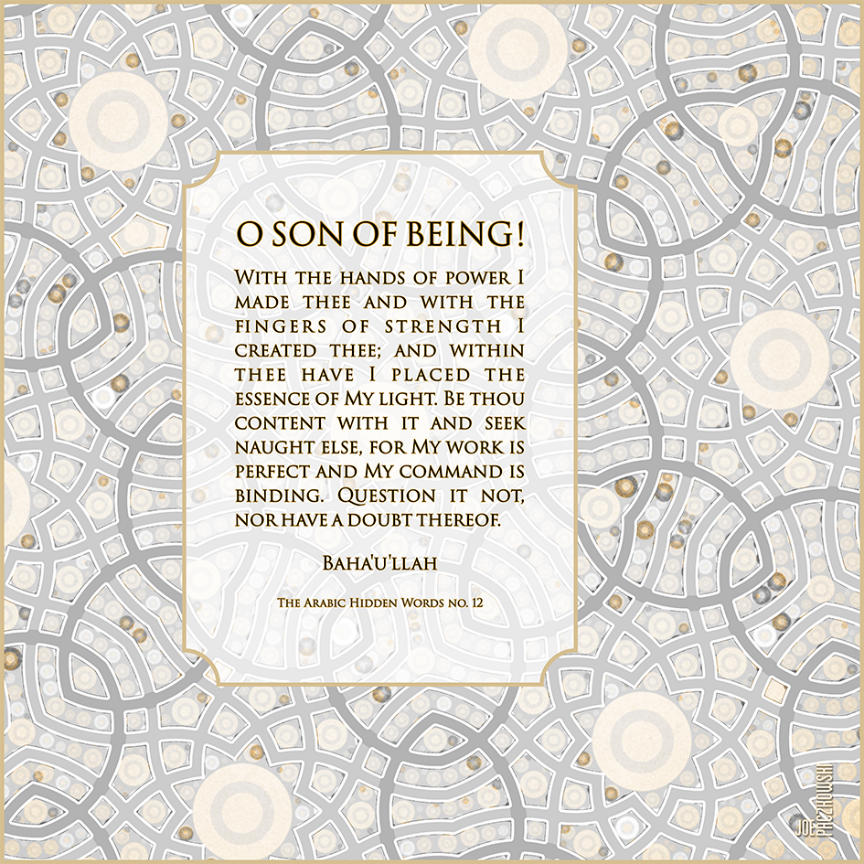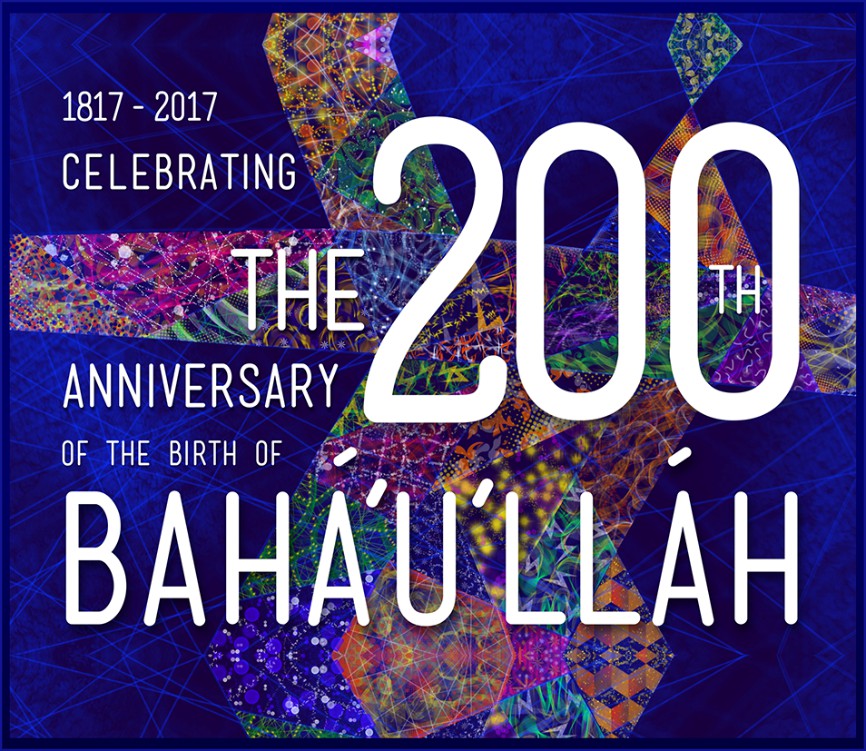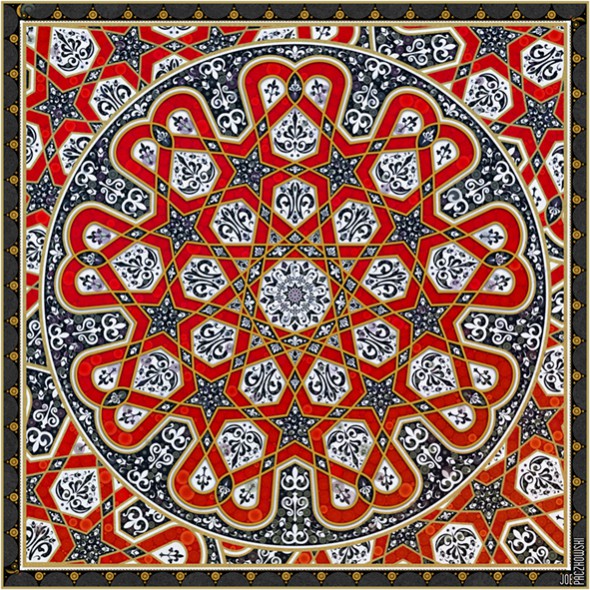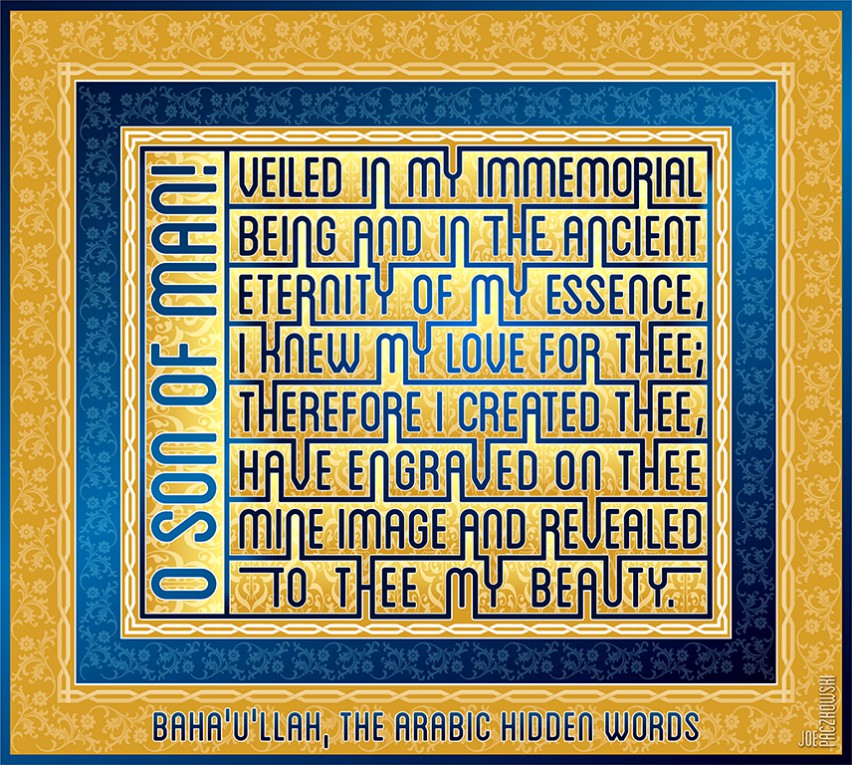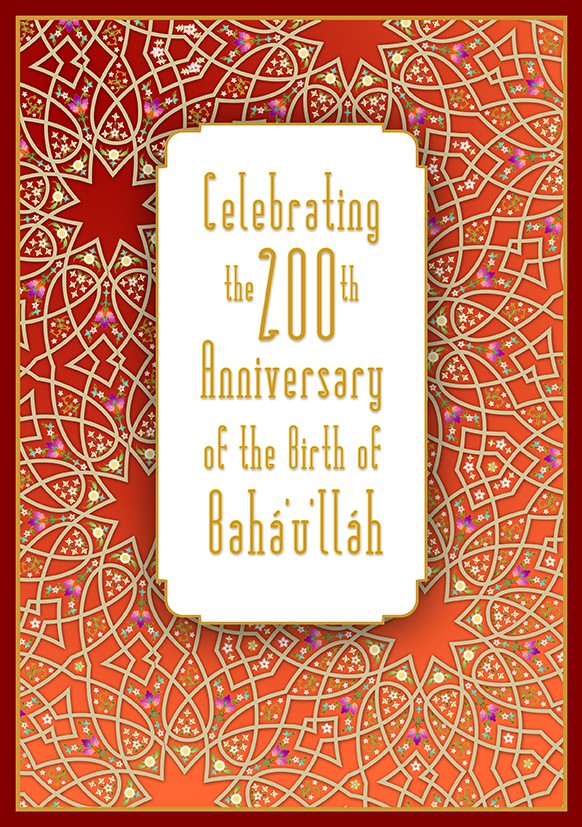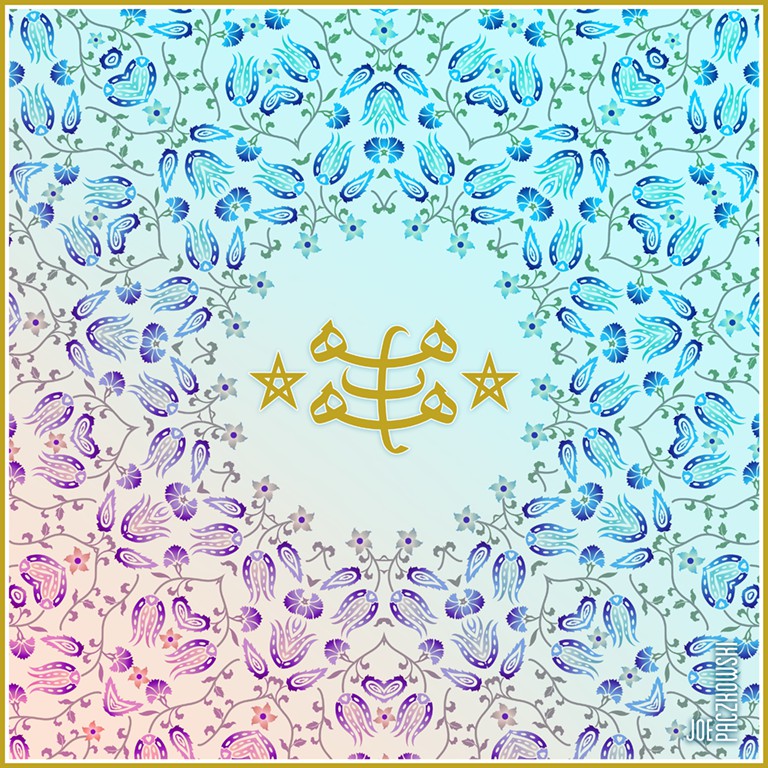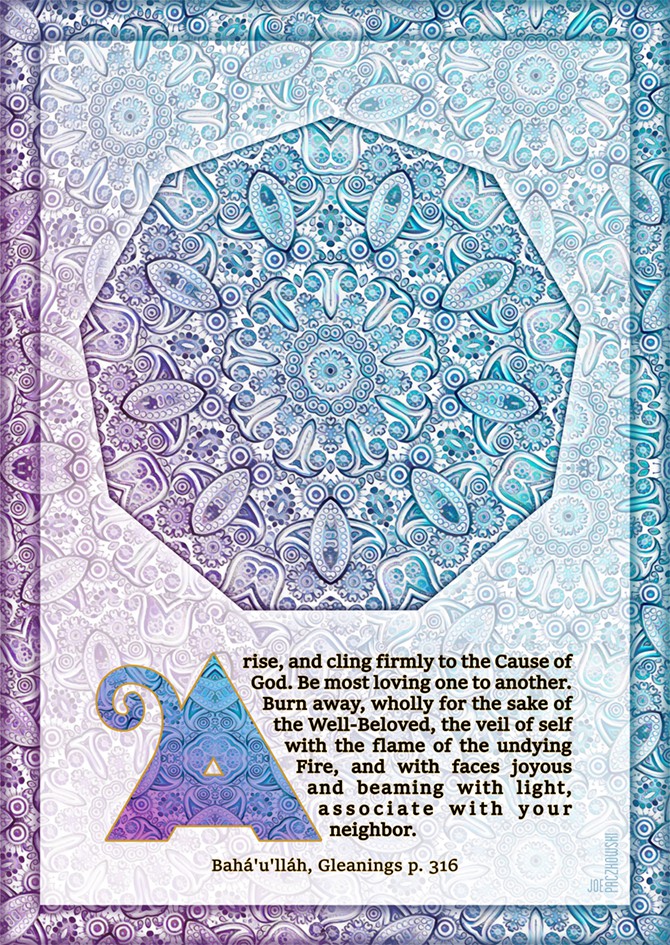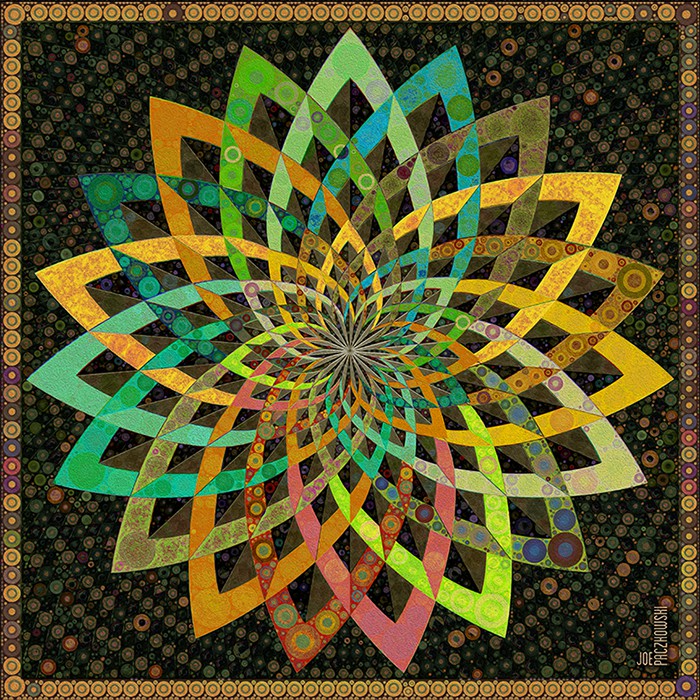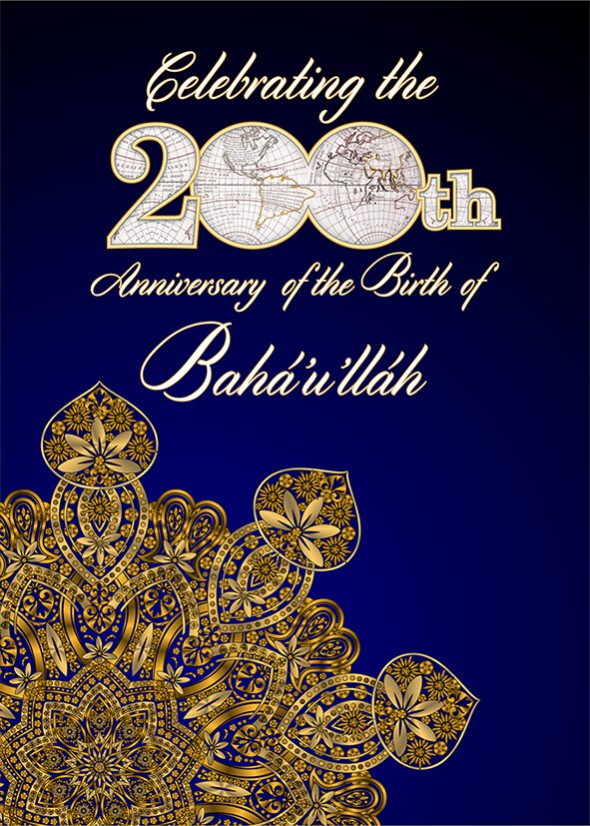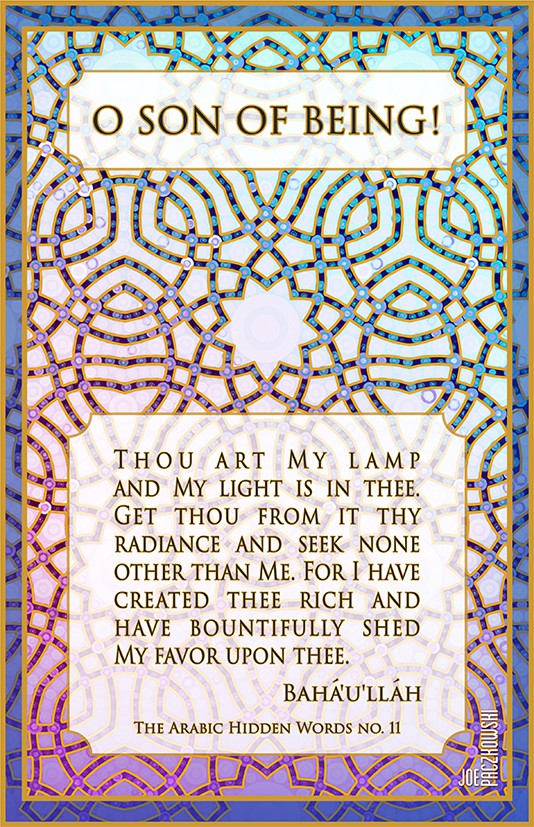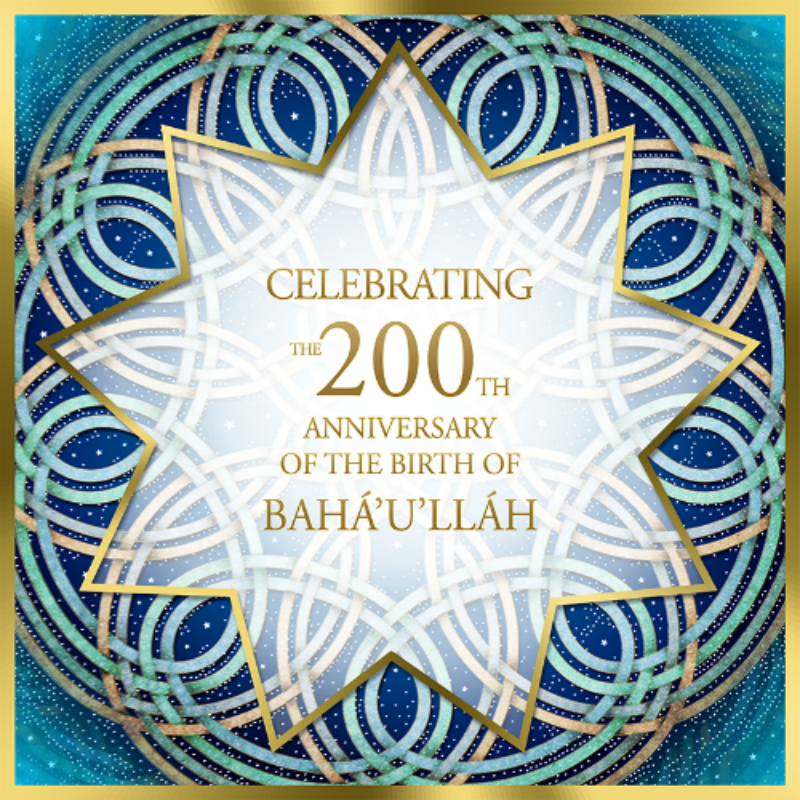 Baha'i Blog: Could you please tell us a little bit about yourself and your work as a graphic designer?
I grew up in Somerville, Massachusetts (USA) and joined the Baha'i Faith when I was seventeen. I had the great pleasure to work at Green Acre Baha'i School for a few summers in the late 70's. In 1979 I pioneered to Finland and have been here ever since. It is a lovely country and I feel fortunate to be here. I've always been very interested in art and drew a lot when I was young. In Finland I studied wood carving and furniture making but found work as a sign maker shortly after completing school. At that time (mid 80's) computer applications started to be developed for the graphics industry and I was hooked. There weren't schools for digital graphics at that time because everything was so new. Since that time I have worked in commercial graphics designing logos, vehicle graphics, signs, displays and exhibition stands. I have never formally studied art, design or computers. I just learned as I went along.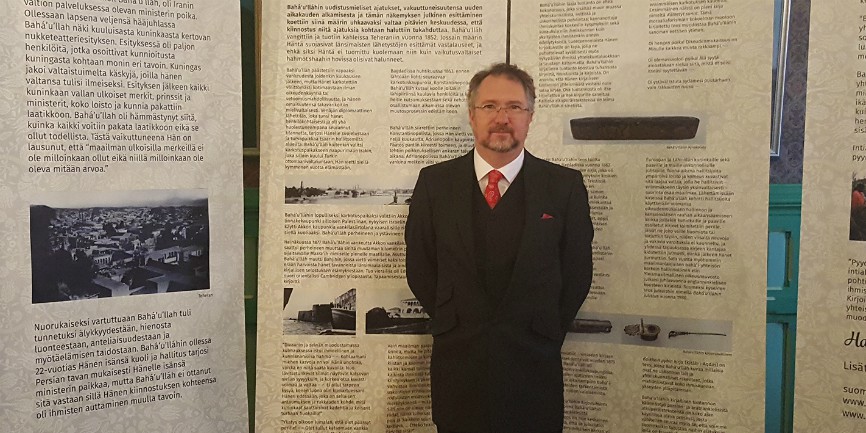 For years I did not do any thing art related in my free time. I am also interested in music and some of my free time went in that direction. Then about six or seven years ago I had a dream. In the dream I was being guided though a vast gallery. The pictures were all really beautiful but of an unusual style I could not quite identify. After a while I turned to my guide and asked "what are these pictures?" The guide replied that these are the pictures that I never did. I woke up immediately in shock. It was so weird. It was actually discouraging at first. For years I had wanted to do something but I did not know what or even how to start. Shortly after I bought some graphic applications for my iPad. I started playing with them and soon realized that digital art can be seriously interesting. At first it was just doodling, but I gradually found it a medium that could be very expressive. It was also very liberating to be able to do whatever I wanted without having to have the approval of clients (like in the day job). I continued my profession as a commercial designer but in my free time my imagination took off. It was, and is, such fun to be able to do whatever I wish without worries of it being acceptable or commercially successful.
Around that time I came across a passage from Baha'u'llah where He says, "Bend your energies to whatever may foster the education of men." I wondered what "energies" might I use in service to mankind. Perhaps graphics would be a channel to pursue. I wondered if I could perhaps contribute to a developing Baha'i culture. I began to try to decorate Baha'i symbols and quotations. I also attempted to do embellish nine pointed stars in a variety of ways. Through social media I received a lot of positive feedback and made connections with many wonderful people around the world.
Baha'i Blog: What inspires your work and your aesthetic, or your sense of beauty?
We are so lucky to live at a time when the world's cultural and artistic achievements are literally right at our finger tips. Growing up I would go the library and get lost in books on Da Vinci and the Renaissance. Books on ornamentation were like portals to a world of beauty, order and color. The Impressionist, the Pre-Raphaelites, the Symbolists, The Arts and Crafts movement as well as Art Nouveau and Art Deco continually inspire and attract me. At the same time traditional arts and ornamentation of all the world's civilizations display a universal longing in mankind to beautify their day-to-day lives. Geometry, patterns, nature and color are what really interest and inspire me.

Up until the modern age everything crafted by human hands was decorated and embellished. Why do you think that is? Not just objects associated with religion but everyday utensils and furnishings. It is like the human spirit attempting to infuse meaning and significance into everything around us. Decoration was a symbolic language the helped confirm our identity and purpose.

I have always loved art history and have been impressed with the masterpieces produced by Christian, Hindu, Buddhist, Muslim… artists over the centuries. In making graphics for the Faith I wanted to produce something dignified, elegant and beautiful, something we would not be ashamed to display in public alongside other organizations.
Baha'i Blog: I began noticing your work popping up all over the place, by Baha'is all over the world! Even on a bus! Could you tell us a little about that? Have you be working closely with Baha'is all over the world?
As soon as I read the letter from the Universal House of Justice from May 18, 2016 encouraging the use of artistic expression in the celebrations of the Bicentennial I knew I had to do something. I didn't at first know what to do. As I was pondering it I was contacted by Baha'i communities from Poland, Iceland and Finland about graphics for the Bicentennial. After reflecting a moment I decided two things. I would make promotional graphics for the Bicentennial but would not sign the work. (I could not imagine promoting my name alongside the name of Baha'u'llah) The second decision was to share the work freely. I anticipated that many communities may not have resources to produce graphics for the Bicentennial themselves.

I made a couple of designs for a community in Finland and thought I might as well make them in English too. When I had a some designs ready l shared them on Facebook. I thought perhaps somebody might be interested. Almost immediately I was asked to make them in a few more languages. By early June I was beginning to get a constant stream of emails and messages from around the world requesting graphics in a specific language or a certain size or format.

I began to place as high resolution as was allowed on my Pinterest page that anyone could freely download. I posted links to the Pinterest page on social media and hoped perhaps people who needed them would find them.

The resource site for the Bicentennial by the Baha'is of the United States put a link to my Pinterest page on their site. I don't know how word spread really but it did. From early June straight on till the 20th of October I was getting on average 5 to 7 requests everyday from around the world for graphics with specific text or sizes or languages… I could barely keep up. Remember I am working full time still and have other things to manage at the same time. At times it was hard to keep up and I am sure I missed a few. I tried to respond to as many as possible.

By the beginning of October there were pictures appearing on social media from communities all of the world with the graphics used in so many ways. It was very rewarding to see that the graphics were of service to many communities who may not have otherwise had something available. It also demonstrated to me the reality of the united world-wide participation of the entire Baha'i community in honoring Baha'u'llah.
Baha'i Blog: What projects are you working on now?
Before the Bicentennial I had been hoping to produce some books with selected Writings beautifully decorated and illustrated. Everything got put on hold to deal with the Bicentennial. I am hoping to be able to continue with those now. I don't really worry about what comes next. My approach is actually rather whimsical. I try not to take myself too seriously. The things I do and the reasons I do them are because I love to explore possibilities. I try to keep an open mind about the future. Time will tell.
Baha'i Blog: Thank you so much, Joe! It's been a pleasure!
If you'd like to see more of Joe's work, please feel free to check out his Pinterest page.
Posted by
In her innermost heart, Sonjel is a stay-at-home parent and a bookworm with a maxed out library card but professionally she is a museologist with a background in English Literature. She currently lives on Prince Edward Island, an isle in the shape of a smile on the eastern Canadian coast. Sonjel is a writer who loves to listen to jazz when she's driving at night.
"*" indicates required fields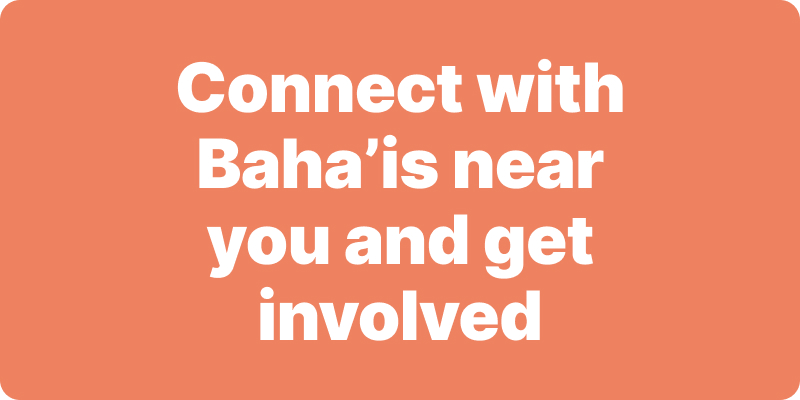 Join activities, celebrations, study groups, spiritual empowerment and education programs for young people, and more.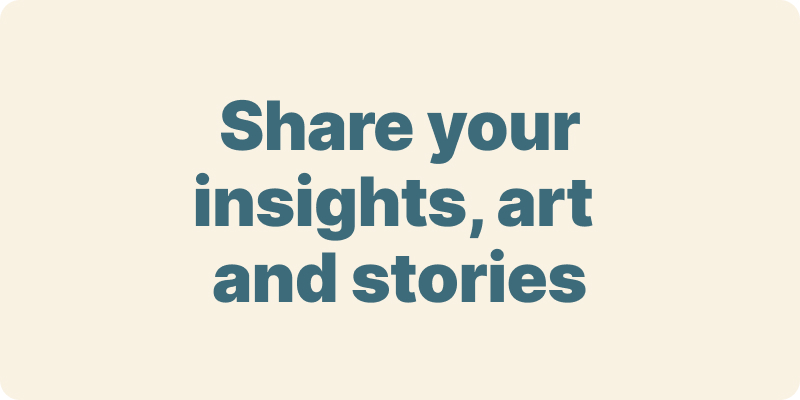 The arts and media have a critical role in how we share our community experiences. We've got resources, projects and more to help you get involved.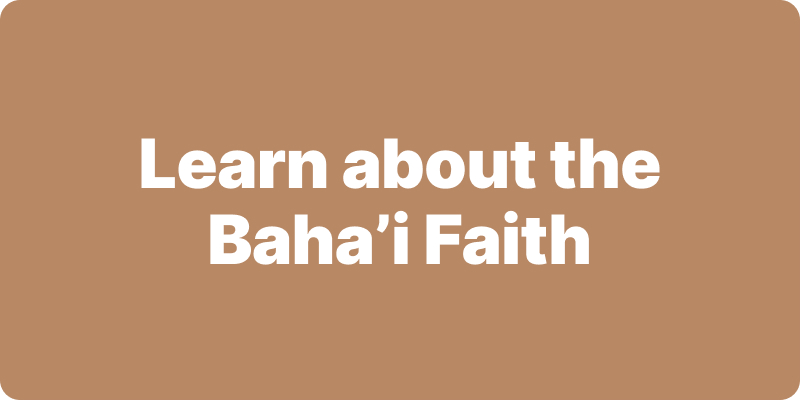 Baha'i beliefs address essential spiritual themes for humanity's collective and individual advancement. Learn more about these and more.
We acknowledge the Traditional Owners of country throughout Australia.

We recognise their continuing connection to land, waters and community. We pay our respects to Aboriginal and Torres Strait Islander people and their cultures; and to elders both past and present.
Baha'i Blog is a non-profit independent initiative
The views expressed in our content reflect individual perspectives and do not represent the official views of the Baha'i Faith.
Visit the site of the
Australian Baha'i Community
and the Baha'i Faith Worldwide