It's always a pleasure to discover Baha'i artists online, to hear about their creative process and to take a quiet moment to bask in their work. In this images post, we'd like you to meet artist Reissa Gibbs, whose joyful and striking use of colour and diverse media leaves me with much to savour and contemplate. She shares a few words about her craft, and offers some words of encouragement to other artists. Before we get to what she said, here is a small gallery of her work. We hope you enjoy it!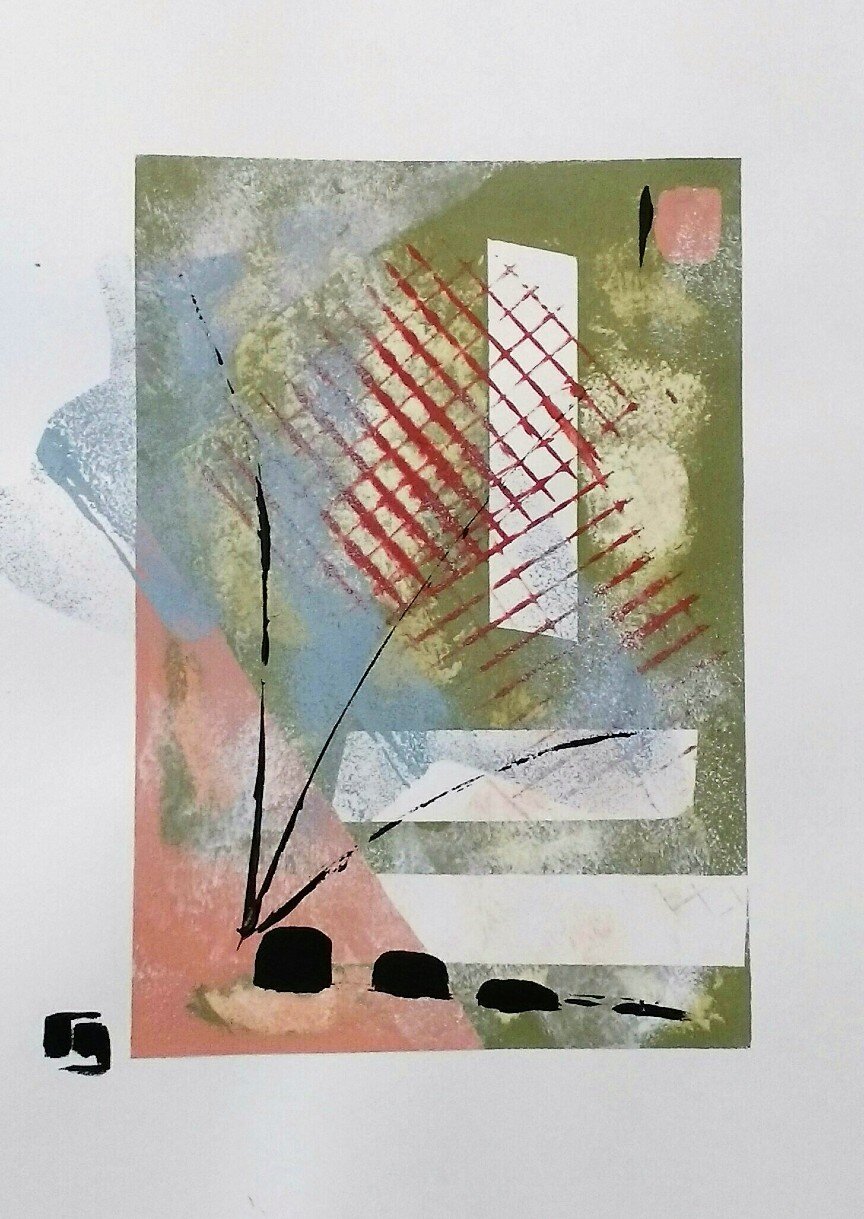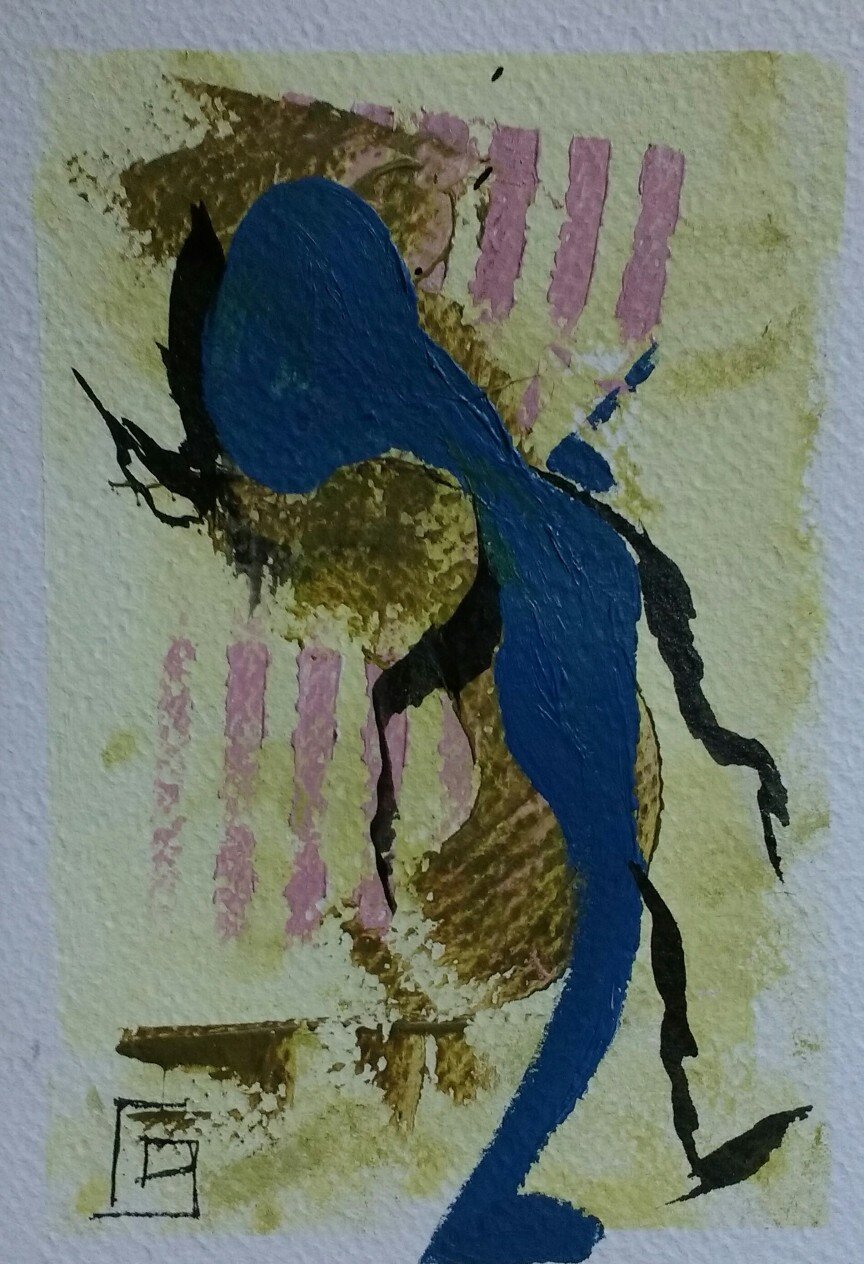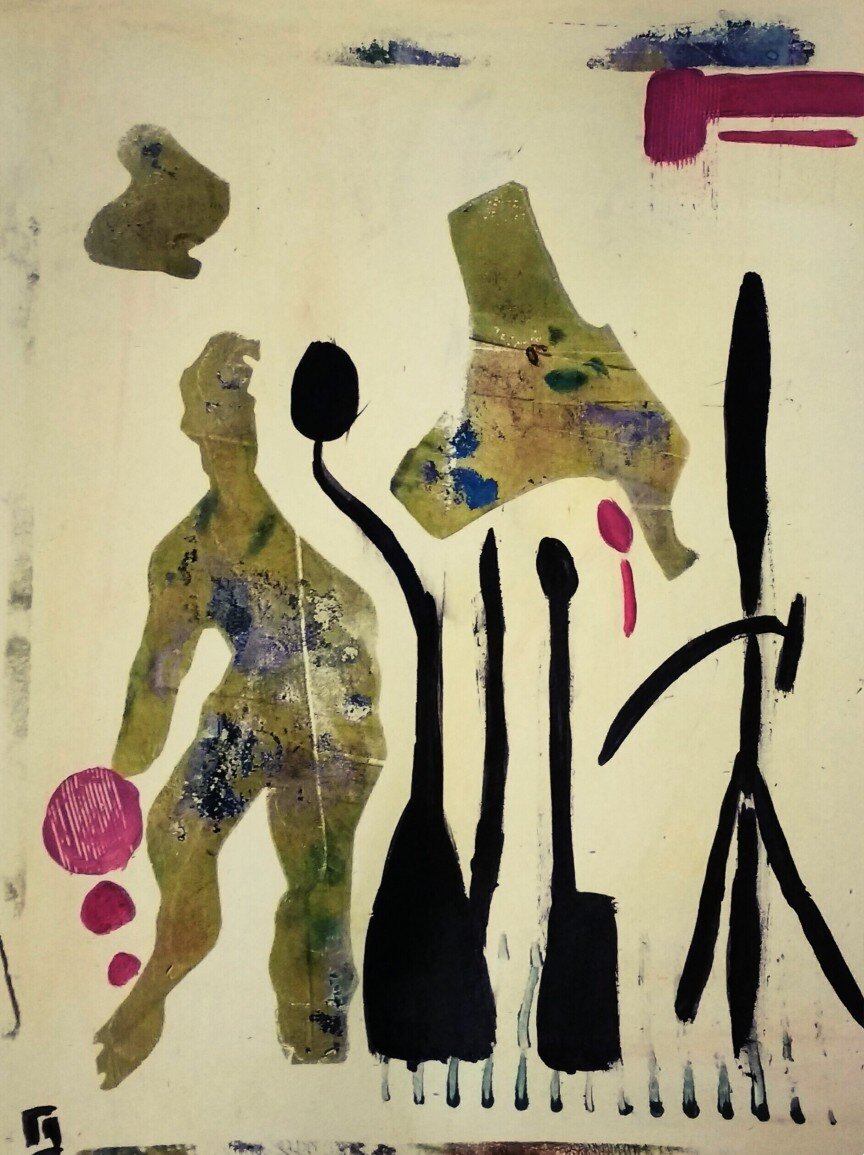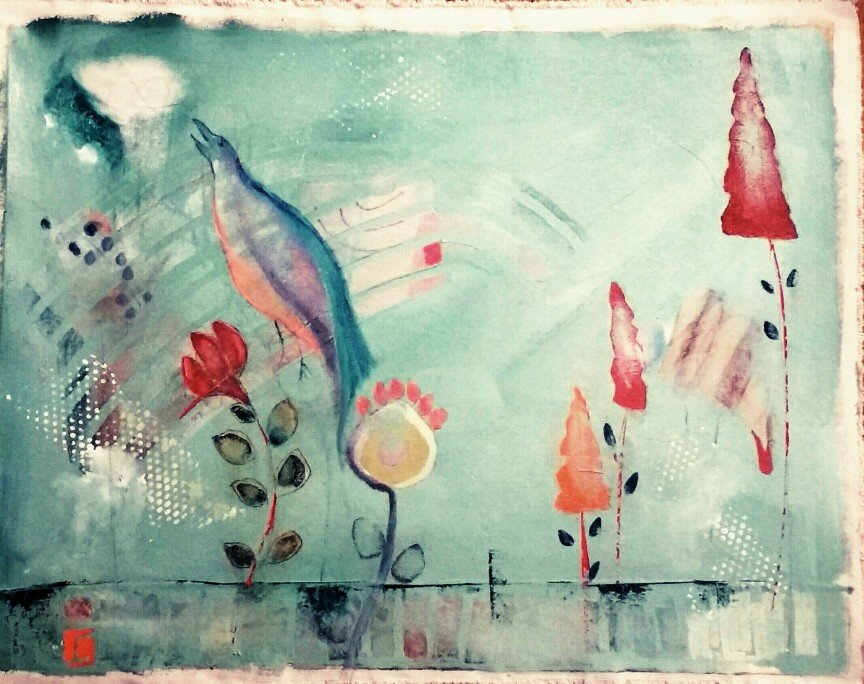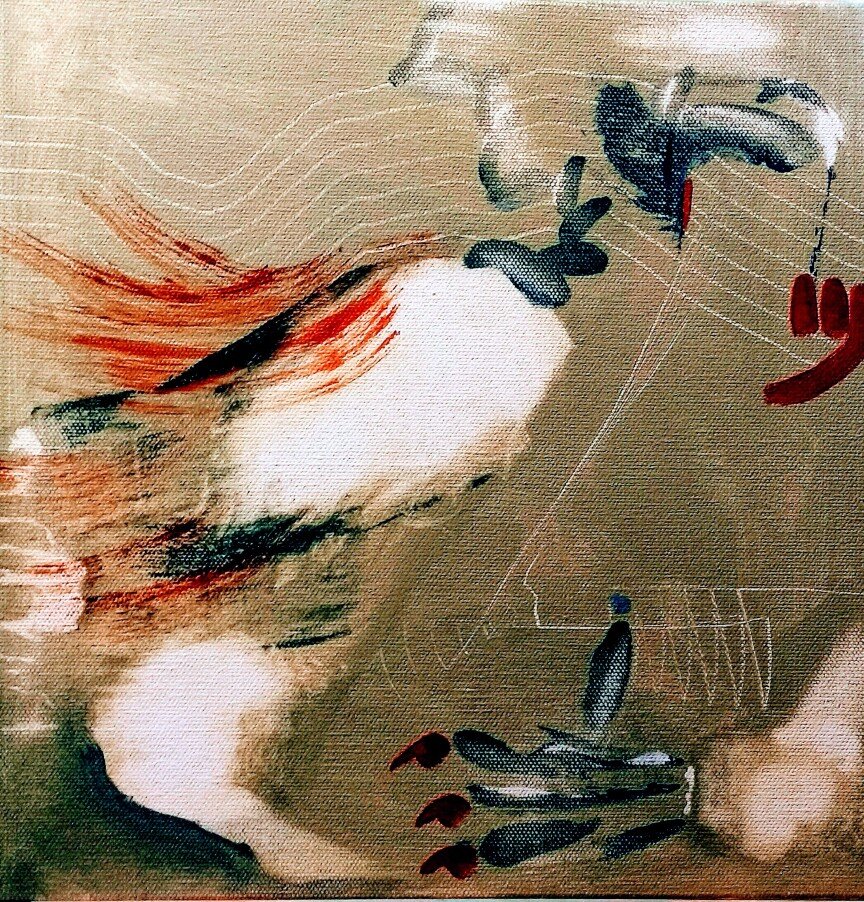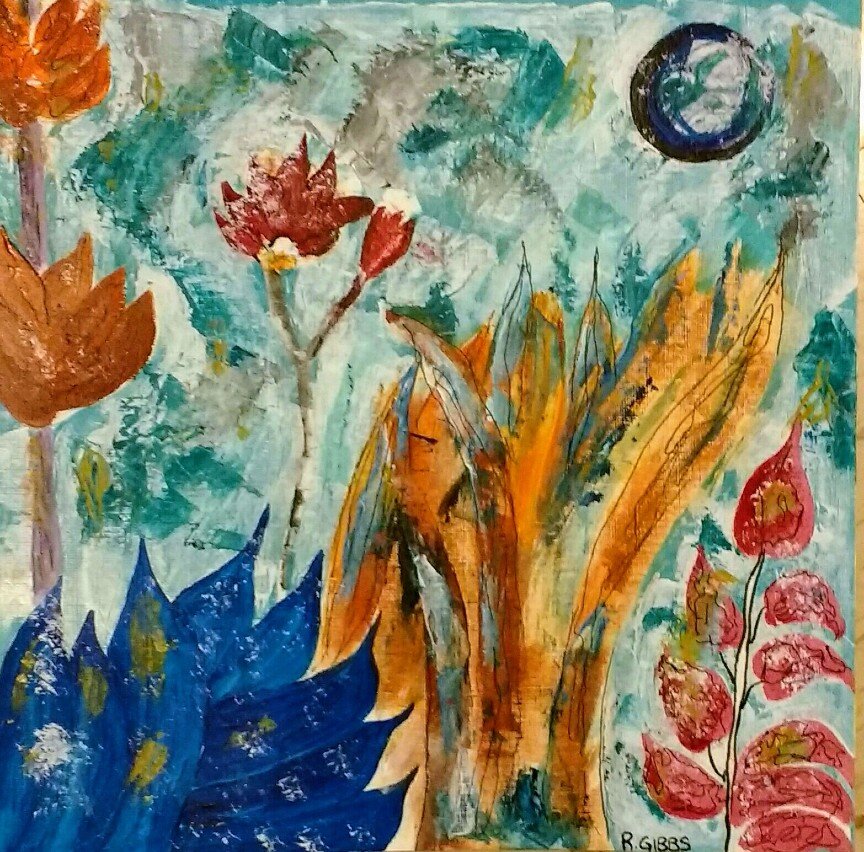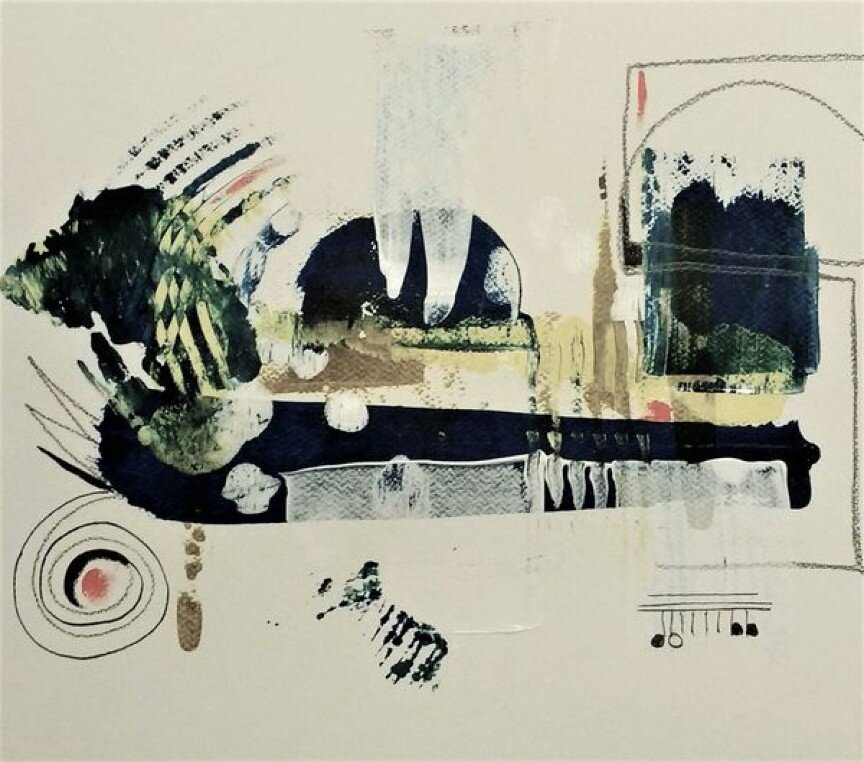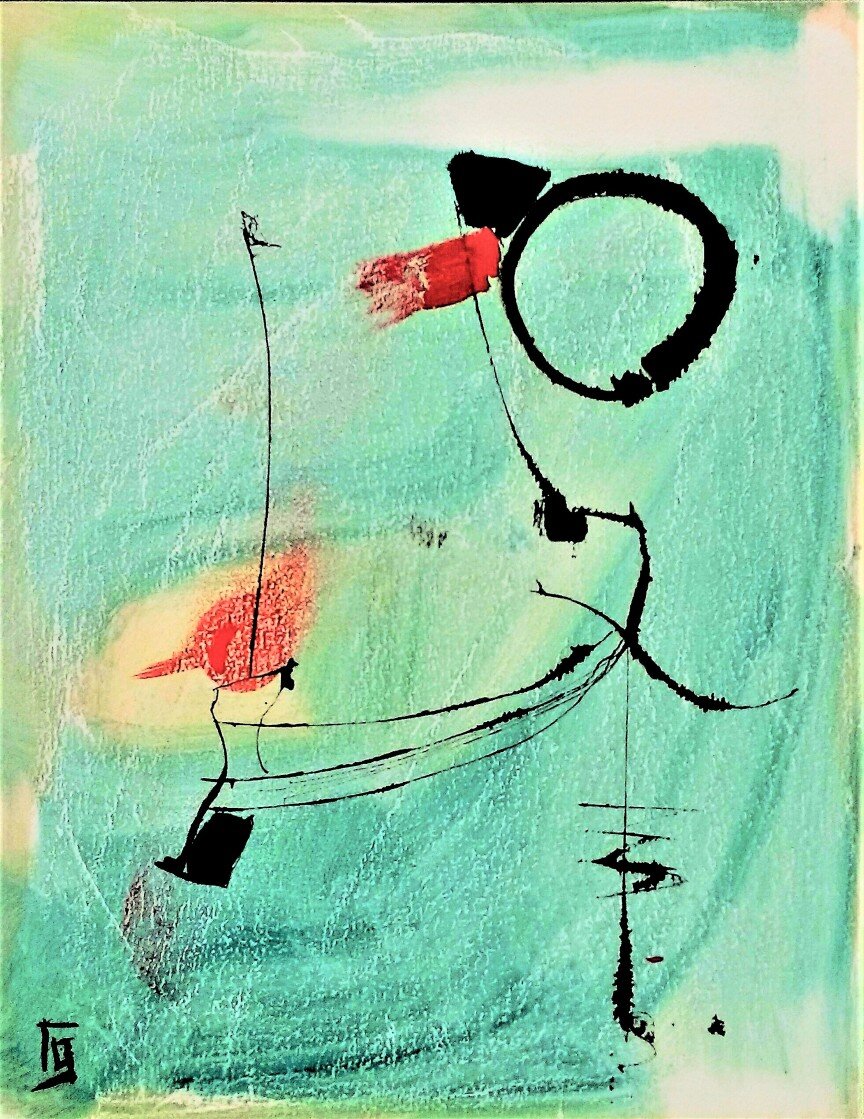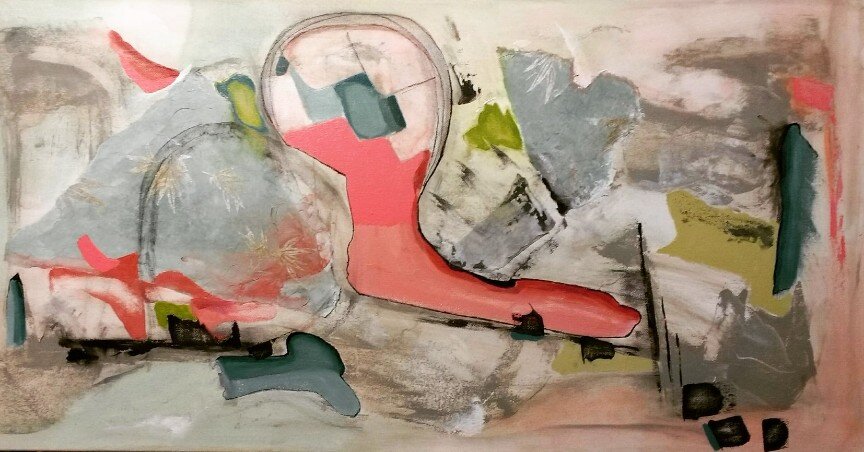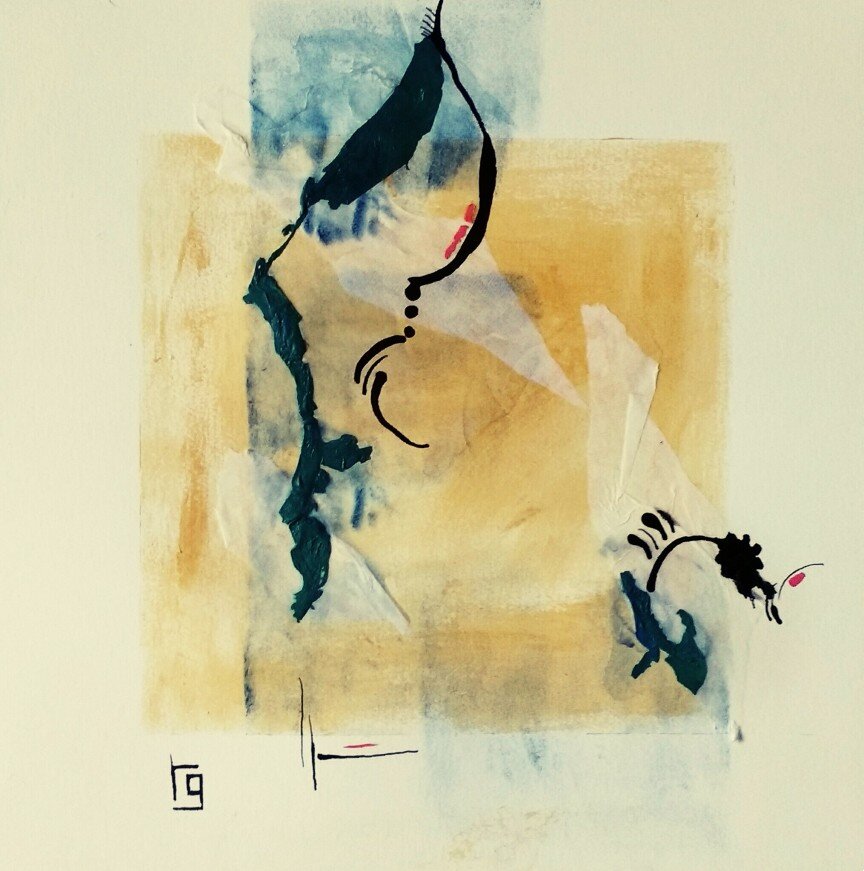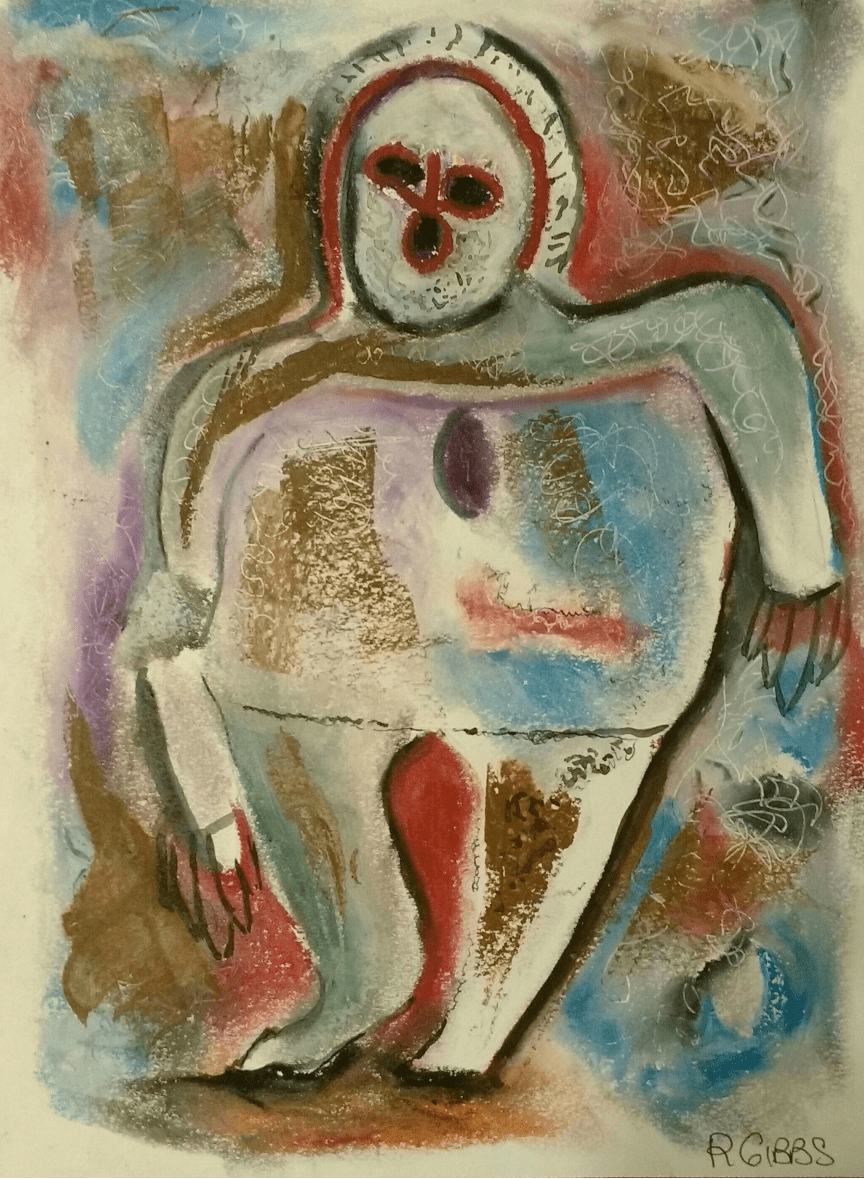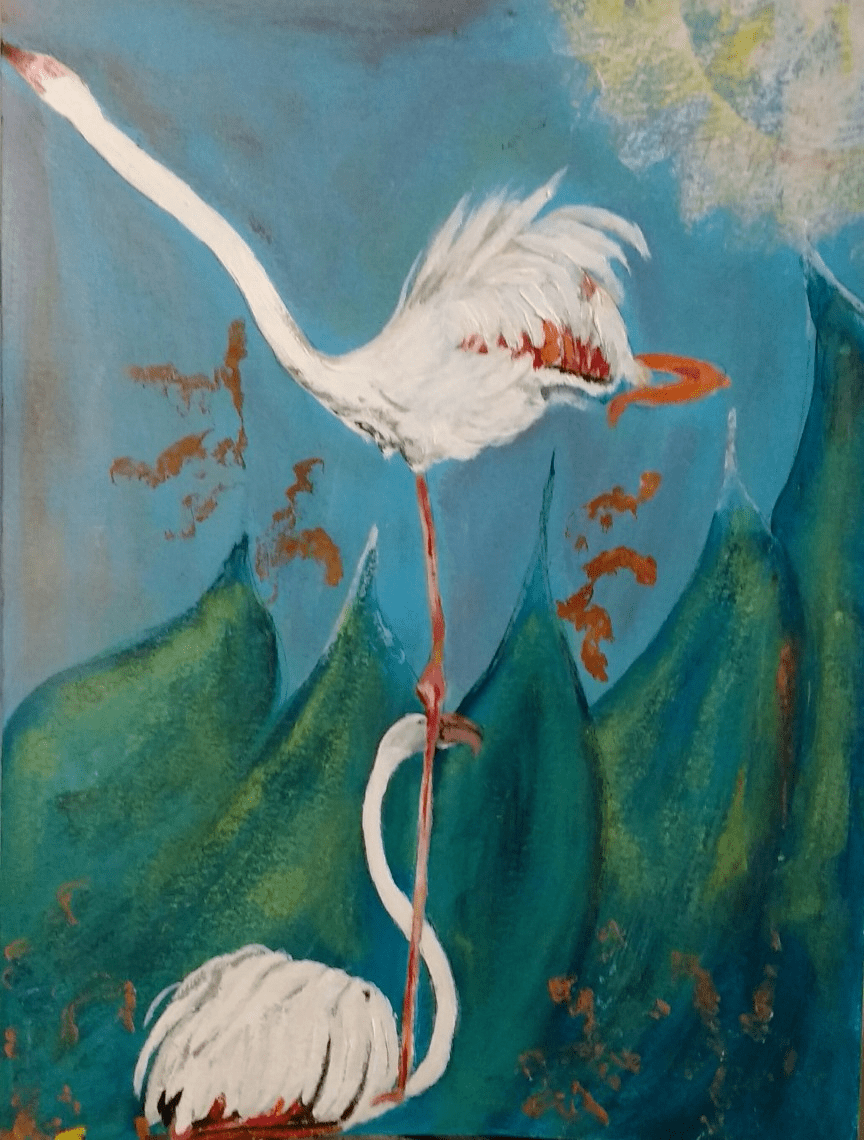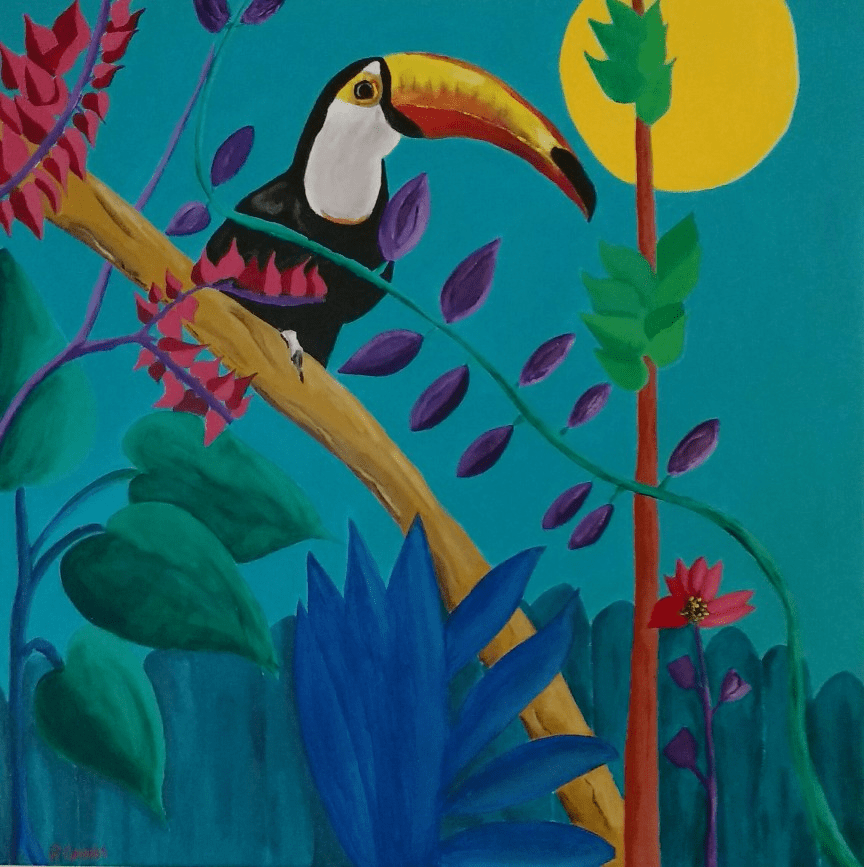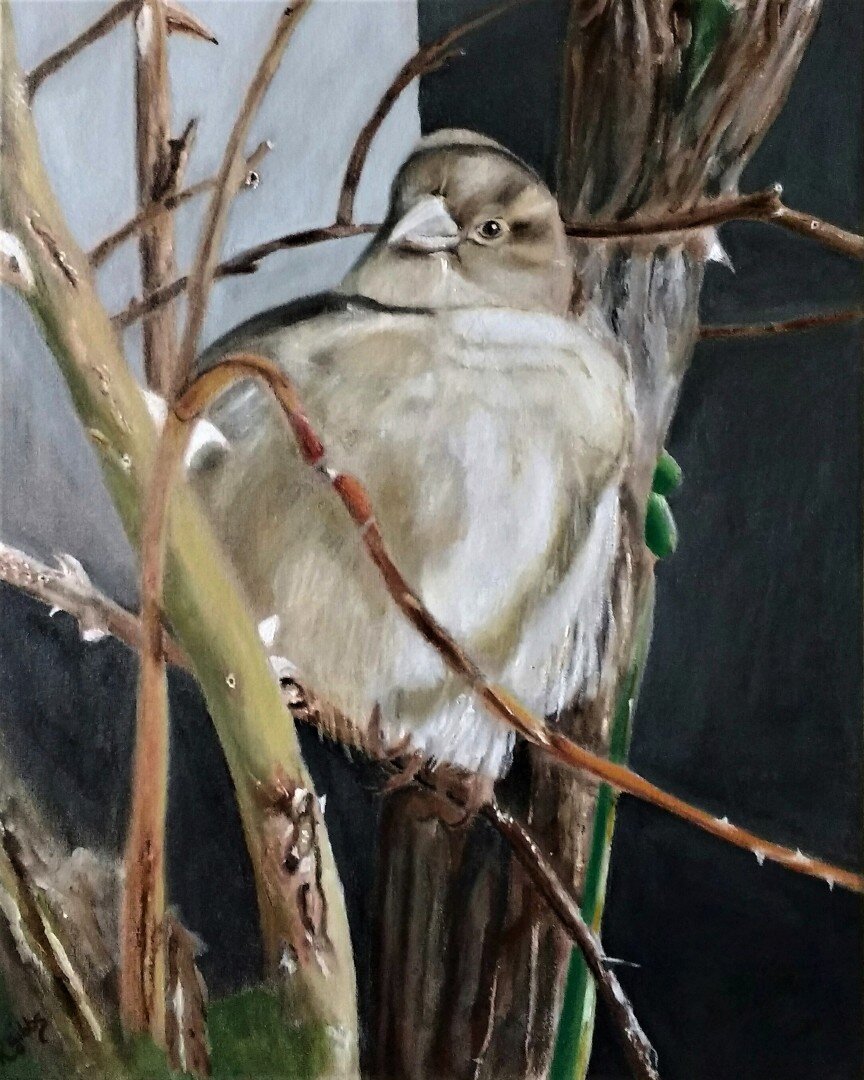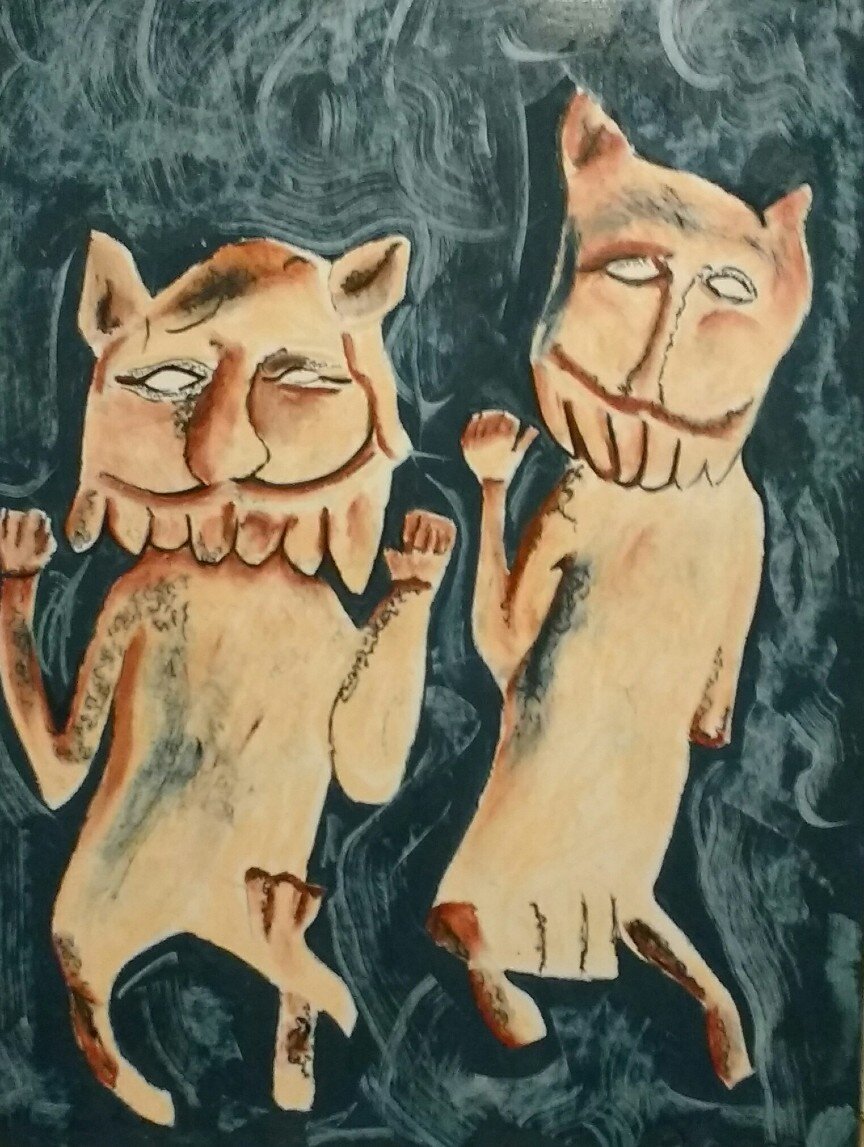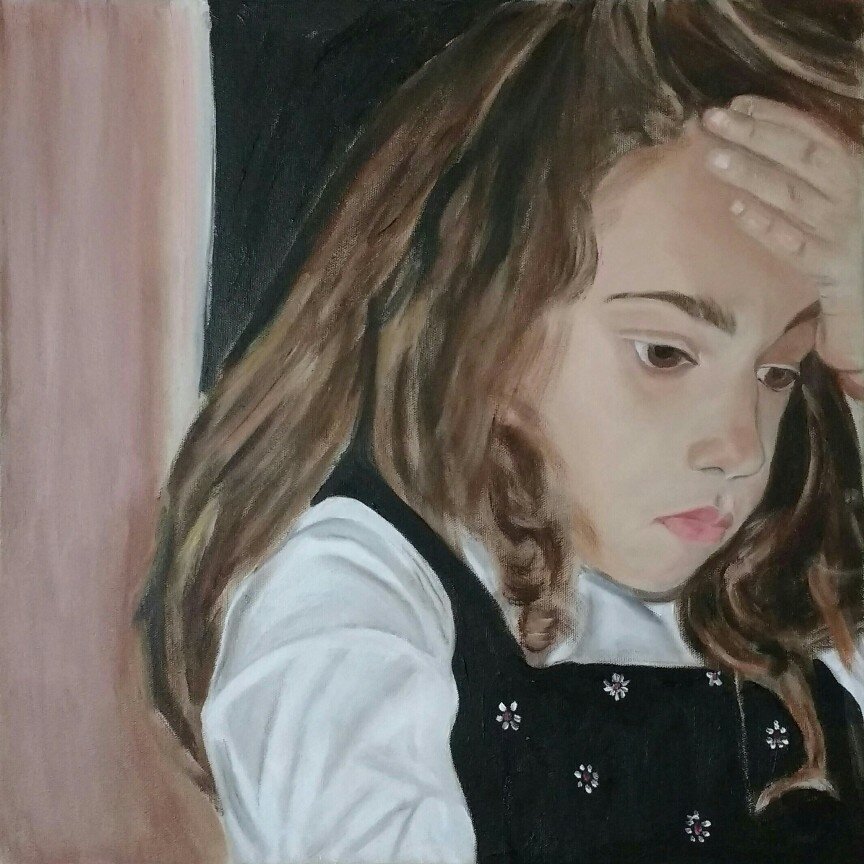 Baha'i Blog: Can you tell us a little about yourself?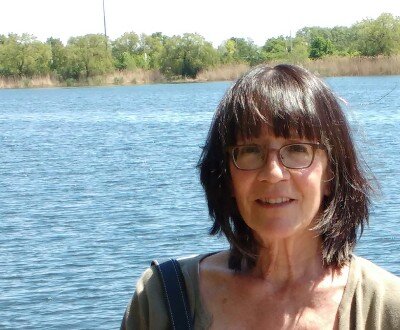 I have resided in Toronto, Canada for over 30 years but I was born in Montreal and have lived in Barbados and Florida in the US. I am married and have a son.

My mother was an artist. She was quite talented and had won a scholarship to study art as a young woman. The prevailing negative attitude towards women artists at the time had her parents discourage her from attending. She continued to create though and so as a child I watched my mother paint on canvas with traditional oils and sketch with charcoal. I like to believe that watching her as she engaged in her artistic process impacted on me and that impression led me to pursue a visual arts practice later on in life.

My father has always had a remarkable natural sense of design and love of colour. I think that's where my love of colour must come from.

In my early twenties I moved to Barbados where I wrote songs and dabbled in composing jingles for radio and television. When I moved back to Canada I continued to work in the music/entertainment industry and it was only after my mother's passing that I began to explore my love of the visual arts.
Baha'i Blog: Can you tell us a little bit about your art?
I have always been fascinated by the spirit that animates living things. There is an energy that flows through everything and we each perceive that energy differently and will portray it from our individual perspectives. There is much to see in a snowflake. "On pavements and the bark of trees I have found whole worlds," remarked Mark Tobey, the American Baha'i abstract painter.
I love portraiture. Whether persons or animals or buildings or mountains and even in my more recent abstract work there is a portrait approach to my pieces.

My earlier work is mainly realism. After a while I started to explore what is referred to as a naive or primitive style and then gradually moved to abstract.
Baha'i Blog: What inspires you?
I am constantly energized by the Baha'i Writings on the arts. There is such a wealth of encouragement available to both practicing and budding artists. Meditating on these writings arouses a sense of spiritual connection within me.

I love the fact that creating is compared to worship. Whenever I think about that I feel so uplifted. So when I paint, I am praying!

What else inspires me? The human spirit inspires me. The natural world inspires me. The beauty of creation!
Baha'i Blog: What is your creative process like?
I always have music playing when I paint. Music carries me away and is a great motivator for me. I love all genres of music from jazz to opera.

I usually start by meditating for a while. I quiet my busy mind and then I just paint making sure I have every medium accessible because I never know what I might want to work with. My process is mostly intuitive.

Oils on canvas were my starting point but now I work with acrylics, ink, graphite, and oil pastels on paper, canvas, wood, and any other substrate that suits my mood. I use paint brushes, fingers, rags, sticks, and anything else that can make a mark.
Baha'i Blog: What projects are you currently working on?
I have been pairing my paintings with inspirational quotations on social media and have found that an idea can be better appreciated when art is used to convey it. Art attracts and our hearts become more receptive.

I am also providing images of my paintings to be used to advertise Zoom firesides and I have given some artist talks on the Baha'i Faith and the arts.

Right now I am preparing to give a fireside talk using my paintings to illustrate certain concepts.
Baha'i Blog: What are some words of encouragement you might give to someone interested in pursuing the arts?
I encourage everyone to pursue the arts whether it's painting or playing music or acting or film making or writing. We are here to develop spiritual qualities and fashioning is one of those qualities.

The arts encompass a wide range of activities. We can compose, decorate, arrange, or design. We can bake, build, shape and mold. The definition of art is open and the concept itself keeps growing. So I urge you to explore the possibilities and while you are investigating why not turn on some music and dance!
Baha'i Blog: Thank you, Reissa, for taking the time to share this with us!
Posted by
In her innermost heart, Sonjel is a stay-at-home parent and a bookworm with a maxed out library card but professionally she is a museologist with a background in English Literature. She currently lives on Prince Edward Island, an isle in the shape of a smile on the eastern Canadian coast. Sonjel is a writer who loves to listen to jazz when she's driving at night.
"*" indicates required fields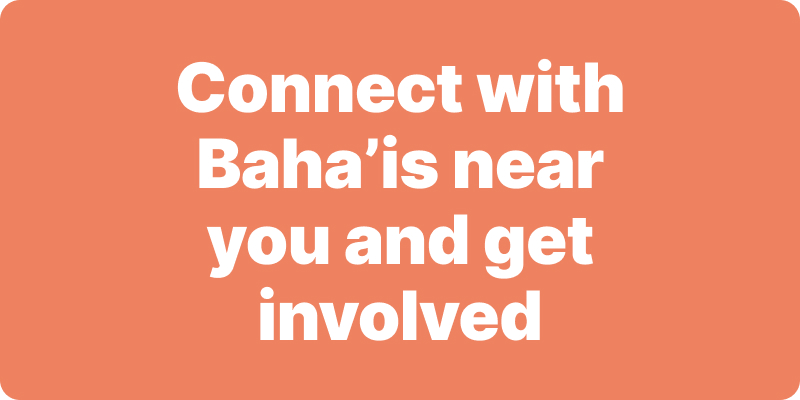 Join activities, celebrations, study groups, spiritual empowerment and education programs for young people, and more.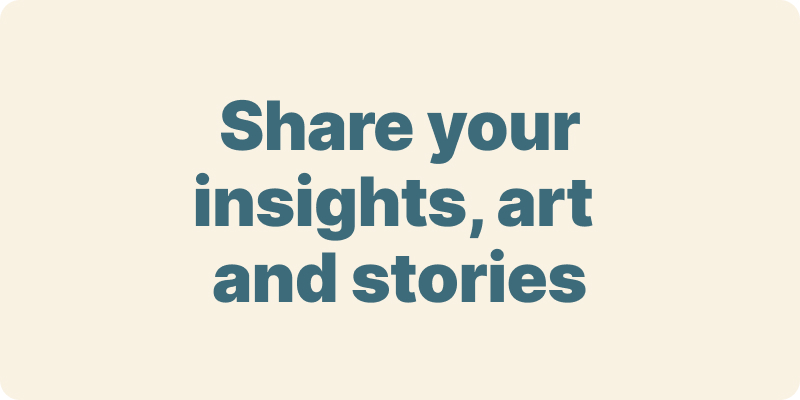 The arts and media have a critical role in how we share our community experiences. We've got resources, projects and more to help you get involved.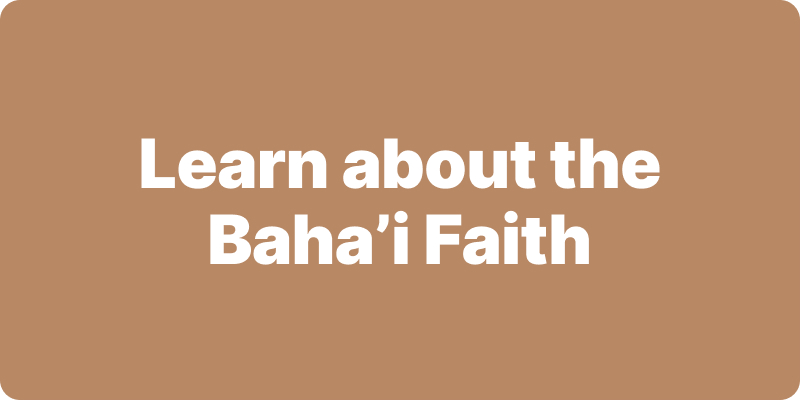 Baha'i beliefs address essential spiritual themes for humanity's collective and individual advancement. Learn more about these and more.
We acknowledge the Traditional Owners of country throughout Australia.

We recognise their continuing connection to land, waters and community. We pay our respects to Aboriginal and Torres Strait Islander people and their cultures; and to elders both past and present.
Baha'i Blog is a non-profit independent initiative
The views expressed in our content reflect individual perspectives and do not represent the official views of the Baha'i Faith.
Visit the site of the
Australian Baha'i Community
and the Baha'i Faith Worldwide