Anthony Zemke's works have a depth and meditative and transcendent quality that make me slow down to ponder and examine them–which is a counterpoint to how I scroll through a lot of other visual content online. I'm grateful Anthony took the time to tell us about his art but before we share his words, here is a small sampling of his work:
Could you tell us a little bit about yourself?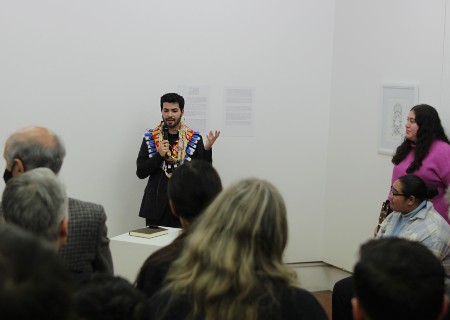 Kia ora! I am a visual artist and biomedical engineer based in Aotearoa, New Zealand where I was born and raised. My heritage is Iranian-American with my mother's family (Khorsandian) hailing from Yazd, Iran and my father's family (Zemke) descending from German/Norwegian Americans. Both sides of my family are deeply connected to the unifying message of the Baha'i Revelation and have always encouraged me to serve humanity through the arts and sciences.

In 2020, amidst the chaos of a global pandemic, I graduated from the University of Auckland with a Bachelors in Biomedical Engineering and have since worked in the field as a medical device engineer in Auckland. Although my work takes up a significant proportion of my time, I've been learning how to find coherence with the other aspects of my life – an emerging artistic practice being one aspect of particular note – along with my insatiable desire for reading widely and serving the Institute for Studies in Global Prosperity (ISGP).
Could you please tell us a little about your art?
My art practice centres around a conceptual framework guided by the Baha'i teachings, Eastern mysticism, and Western philosophy. The works themselves are largely abstract in nature due to the incredible potential abstraction has for communicating spiritual themes. Among the growing number of themes my work explores are the inherent harmony between science and religion, the dialectic of humanity's oneness and diversity, and the fundamental unity of the world's religio-philosophical belief systems.

These themes are dissected, communicated and socialised in my work through the employment of a visual language composed of three key formal elements. The first of these forms, biomorphic, resemble naturally occurring patterns and shapes from the natural world and serve to connect elements of our material world to the spiritual realms beyond. The second category of forms, calligraphic, are abstract renderings of words or whole phrases that have been drawn from various religious scriptures and literary texts. The third of these forms, geometric, are one, two and three-dimensional shapes with numerological, symbolic and mystical significance.

The vast majority of my work to date has utilised these forms through a process of 'meditative illustration' to take the viewer on a visual journey of important spiritual texts. In 2019, I produced a collection of illustrations based on the nineteen stanzas of Baha'u'llah's beautifully mystical poem "The Clouds of the Realms Above" to commemorate the bicentenary celebrations. Following this exhibition, I began working on another set of abstract illustrations, this time basing them on a selection of 19 spiritual discourses from Abdu'l-Baha's Some Answered Questions. The exhibition of these works in 2021 was also accompanied by the publication of a coffee table book titled Meditations on Some Answered Questions which contained the illustrations along with the writings that inspired them. This publication has since been reprinted with only a few copies remaining for sale.

My recent work continues in a similar vein by drawing on a selection of "golden rule" verses (treat others how one wants to be treated) from various religio-philosophical texts. The aim of this body of work is to draw on the aforementioned abstract forms to illustrate the power of compassion in promoting greater social cohesion, religious tolerance and spiritual wellbeing. Within the next few months I hope to create and exhibit a sizable body of work on this theme and will keep my website and Instagram account (@majorzemke) updated with any and all progress.
What inspires you to create?
There are five artists who come immediately to mind when thinking about the inspiration behind my work. Hilma Af Klint (1862-1944) for her visionary paintings of the inner and outer spiritual worlds which draw on her belief in the unifying theories of Theosophy; Wassily Kandinsky (1866-1944) for pioneering the use of geometric and biomorphic forms for spiritual purposes in abstract art; Georgia O'Keefe (1887-1986) for her meticulous yet organic depictions of the natural world; Mark Tobey (1893-1983) for fusing of Eastern calligraphic forms and Western compositional elements through the lens of his Baha'i Faith; and New Zealand's own Robin White (b. 1946) for facilitating the making of collaborative art which is ever more integrative, meaningful and transformational.

Along with the example of these great artists, my art practice is profoundly inspired by the notion in the Baha'i Writings that "art is worship". Creating and exhibiting work has always felt like a spiritual practice to me and one that I would struggle to live without. I might even go as far as to say that my artistic practice is equivalent to my spiritual one as they share a significant number of similarities and connections.
What media do you use?
Until a few months ago, my go-to medium has always been black ink on paper. The straightforwardness and relatively cheap cost of the medium was its initial draw during my time as a university student making work on the same desk I watched my lecture recordings on. Continued use of this rather simple medium became more conscious over the years as it began to reflect my developing interest in the relationship between art and literature; the latter also being an art form with a firmly established ink and paper tradition. Working with a medium devoid of colour also meant that I could focus more on the use of form and composition for conveying spiritual themes.

My practice has expanded recently to include significantly "messier" media since moving into my first shared art studio (Oddly studios in Auckland). I have been using this space to carry out experiments with translating my black and white illustrations into large-scale paintings through the mediums of oil, acrylic and gouache–and have been having a lot of fun!
Thank you so much for taking the time to share this with us!
You can follow Anthony and see more of his art on Instagram.
Posted by
In her innermost heart, Sonjel is a stay-at-home parent and a bookworm with a maxed out library card but professionally she is a museologist with a background in English Literature. She currently lives on Prince Edward Island, an isle in the shape of a smile on the eastern Canadian coast. Sonjel is a writer who loves to listen to jazz when she's driving at night.
"*" indicates required fields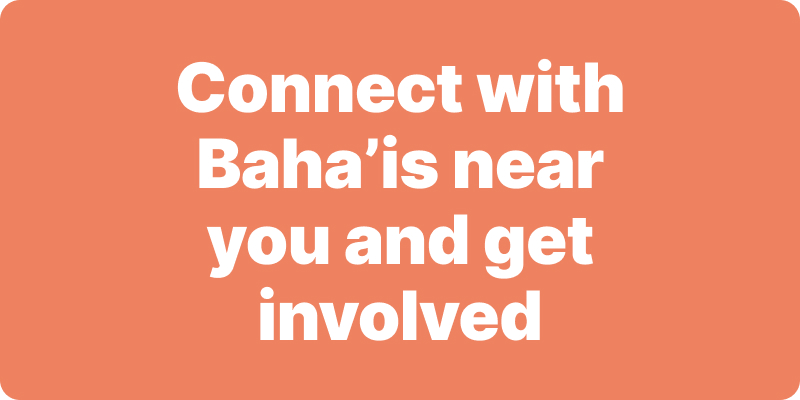 Join activities, celebrations, study groups, spiritual empowerment and education programs for young people, and more.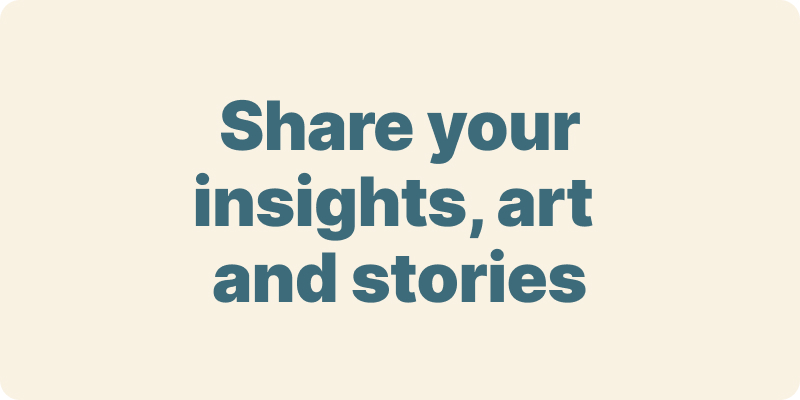 The arts and media have a critical role in how we share our community experiences. We've got resources, projects and more to help you get involved.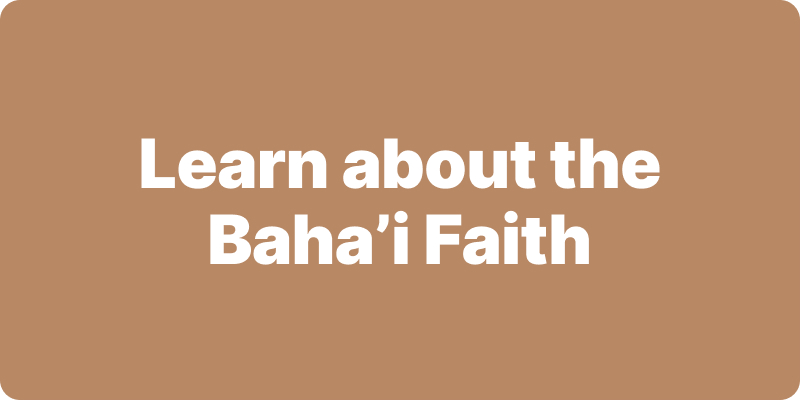 Baha'i beliefs address essential spiritual themes for humanity's collective and individual advancement. Learn more about these and more.
We acknowledge the Traditional Owners of country throughout Australia.

We recognise their continuing connection to land, waters and community. We pay our respects to Aboriginal and Torres Strait Islander people and their cultures; and to elders both past and present.
Baha'i Blog is a non-profit independent initiative
The views expressed in our content reflect individual perspectives and do not represent the official views of the Baha'i Faith.
Visit the site of the
Australian Baha'i Community
and the Baha'i Faith Worldwide