In honor of the 200th Anniversary of the Birth of the Bab, Anthony Zemke, a young Baha'i from Auckland, New Zealand, decided to hold an exhibition based on a collection of illustrations inspired by a mystic poem by Baha'u'llah called "Rashḥ-i-Ama" or "The Clouds of the Realms Above".
The poem "Rashḥ-i-Ama" or "The Clouds of the Realms Above" was written in 1852, and was composed while Baha'u'llah was imprisoned in a dungeon in Tehran, Iran, called "the Siyah Chal", which translates to "the Black Pit". This Poem by Baha'u'llah is regarded as the earliest example of Baha'u'llah's Divine Revelation, and it consists of 19 couplets, where Baha'u'llah reflects on His experience in the Black Pit, where He underwent profound mystical experiences and resolved to attempt to regenerate the demoralized Babi community.
Anthony's exhibition encompasses 19 works which attempt to capture the beauty and mystery of this profound Poem by Baha'u'llah, and I wanted to find out more about it, so I got in touch with Anthony to find out more and to share some of these illustrations:
Baha'i Blog: Hi Anthony. Firstly, can you tell us a little bit about how this series of artwork came to be?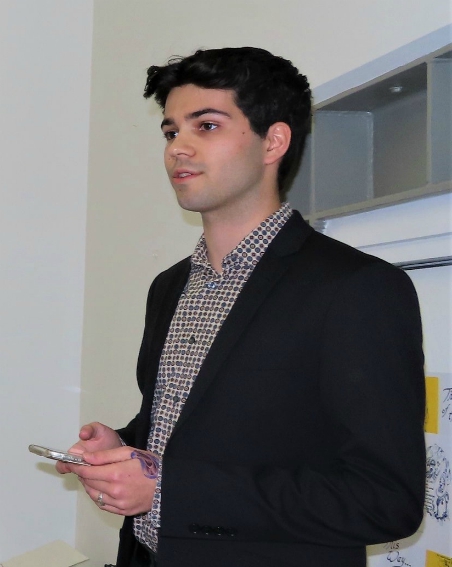 In February of 2019, a couple of days after 'The Call of the Divine Beloved', a selection of mystical works of Baha'u'llah, was released by the Baha'i World Centre, I found myself so enraptured by the profoundness and magic of one of its works 'Rashḥ-i-Ama' that I couldn't stop thinking about it for days. A few nights after my first read of the poem, I wrote out the whole thing on different pieces of paper and stuck them over my bed. That same night I began to draw what I was imagining around the first stanza; attempting to match it's powerful and momentous themes.

With a desire to release the creative power instilled in those words, I sequentially illustrated each of the poem's 19 stanzas. Upon reflection on the meaning and intent of each passage, a visual journey ensued where I found myself with no preconceived notion, or plan, drawing out my understanding of Baha'u'llah's words in an altered state of consciousness. I think I really surprised myself with the content of the works as they were filled with imaginations I had never tapped into before.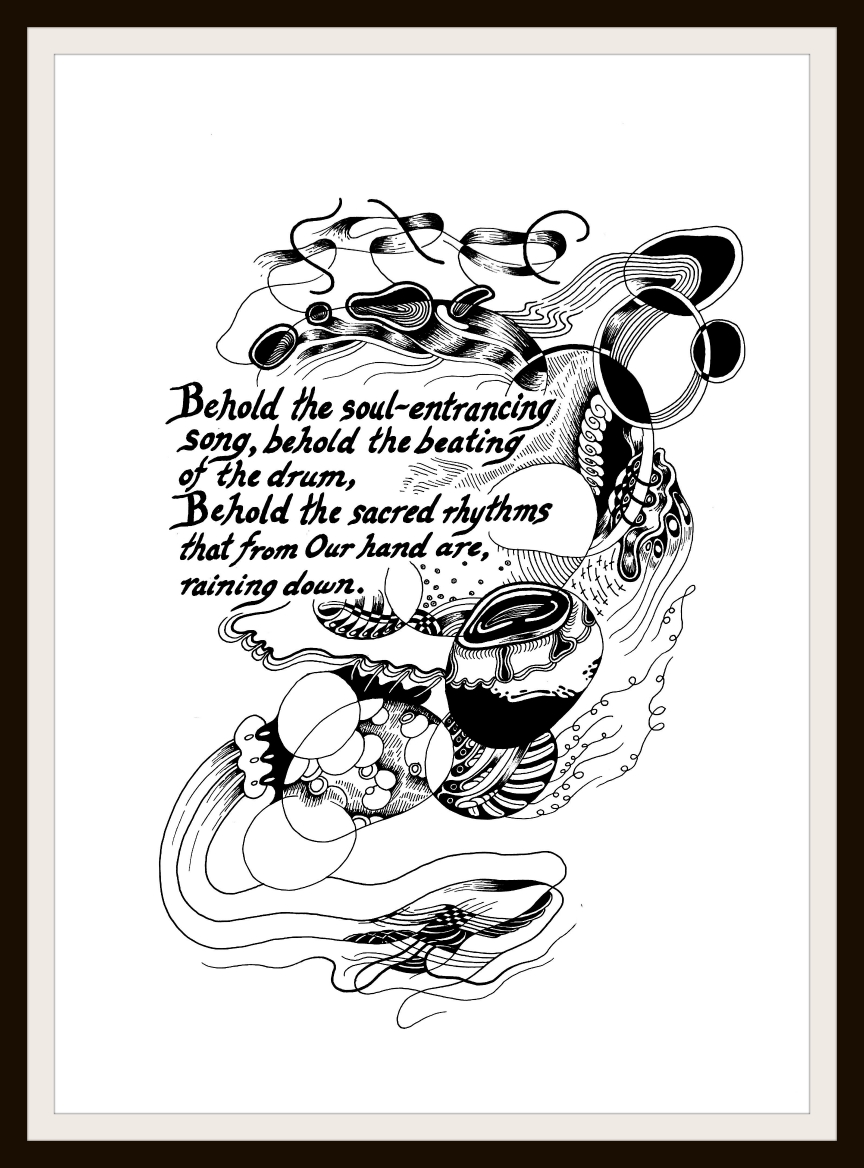 Baha'i Blog: So then how did the exhibition come to be, and why was it important for you to make this happen?
It had always been a goal of mine to display my works in some capacity to the general public but I never thought it would've happened to me at such a young age. Sometime in early August I visited a close family friend of mine Adel Salmanzadeh to design a screen print stencil as part of a fundraising initiative he was a part of (funds raised from the commemorative prints were given to families, especially refugees, affected by the Christchurch Mosque Attacks which happened earlier in the year).

Adel prompted me to consider hosting an exhibition for the Bicentenary of the Birth of the Bab which gave me the push I needed to finally display my works and to complete the series. I think the enormous significance of the Bicentenary helped to keep me focused and grounded when the high workload and pressure of completing all 19 pieces stressed me out. I was in my third year of studying biomedical engineering at the time so sleep was a stranger to me.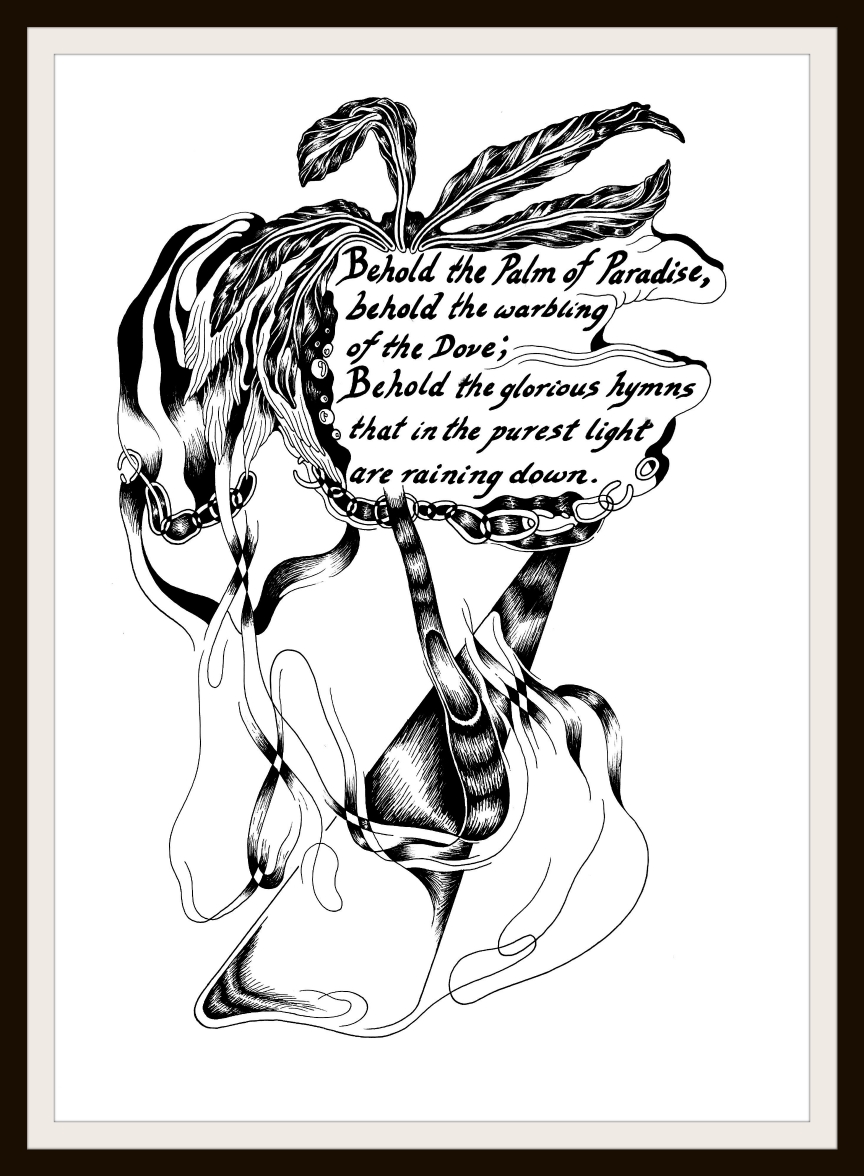 Baha'i Blog: What do you hope people will walk away with after seeing and reading the artwork?
My greatest wish for the body of work is for people viewing the pieces and poetry to experience a sense or feeling of divine essence and beauty. The imagery used in the artworks ranges from snippets of flowers and plants which render physical beauty, wonder, and serenity to natural elements such as shells, pearls, and corals from the personal collection I have in my room. These objects symbolize life after death, use after disuse, strength, the virtues of God and the sea. Space, galaxies, stars, supernova and gleaming objects can also be found in some pieces to symbolize other worlds, mystery, and unchanging beauty.

Many of the pieces were made before, after or while I was studying and some of them reflect this quite obviously. If you look closely enough and have the knowledge of it, you may find a number of biological systems amidst the words. These range from capillaries filled with red blood cells, cells undergoing mitosis, neurotransmitters moving through a synaptic cleft, the branches of the aorta and the cochlea. I manipulated these earthly objects considering their function, physical shape and the attribute of our Creator that they reflect to bring to life beauty and divinity proclaimed by Baha'u'llah. Overall, I'd hope for people to get a sense of an otherworldly spirit, regardless of how faintly.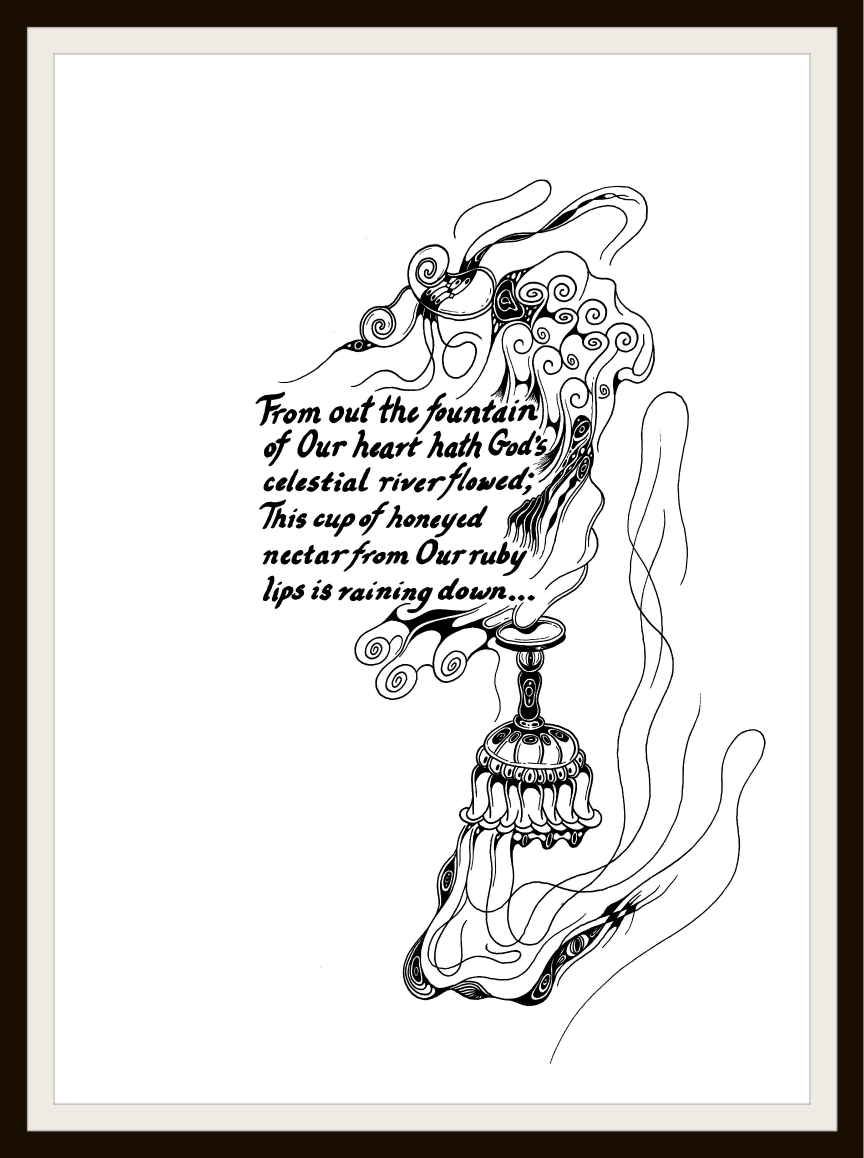 Baha'i Blog: Is there anything else you'd like to share?
I would urge people to read and meditate on the poem Rashḥ-i-Ama and other mystical works by Baha'u'llah because of how much it has helped me to appreciate beauty in the physical world around us and to uncover hidden spiritual realities. In the coming months, my family and I will try and publish the illustrations into a book for sale with proceeds going towards the construction of the Shrine of Abdu'l-Baha. I will be posting updates about a potential book and my current artworks on my Instagram @majorzemke . Thank you for interviewing me! It's a great privilege.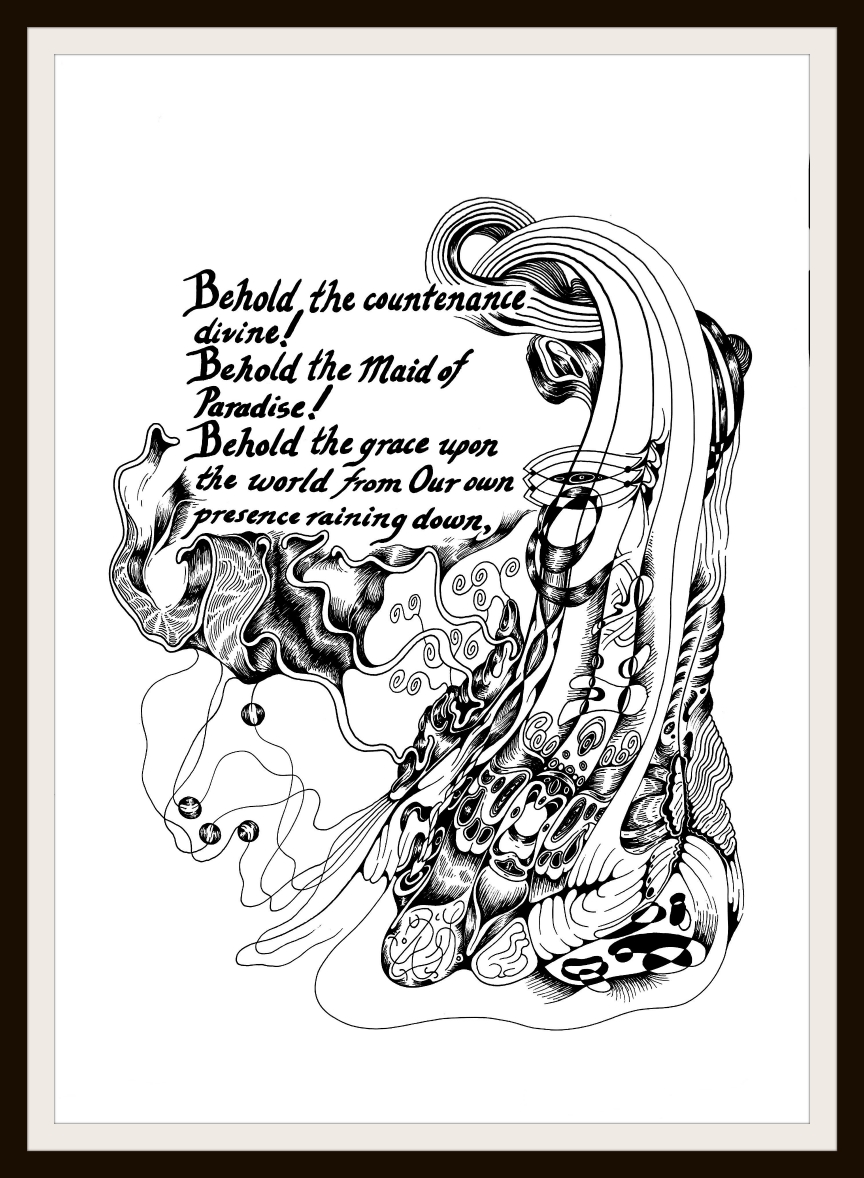 Baha'i Blog: Thank you so much for taking the time to answer these questions, Anthony, and we're so glad you took on this wonderful initiative and shared it with others to enjoy and be exposed to the Revelation of Baha'u'llah!
Enjoy more of Anthony's works on his Instagram page: instagram.com/majorzemke.
And below are a couple more examples of his works from "The Clouds of the Realms Above".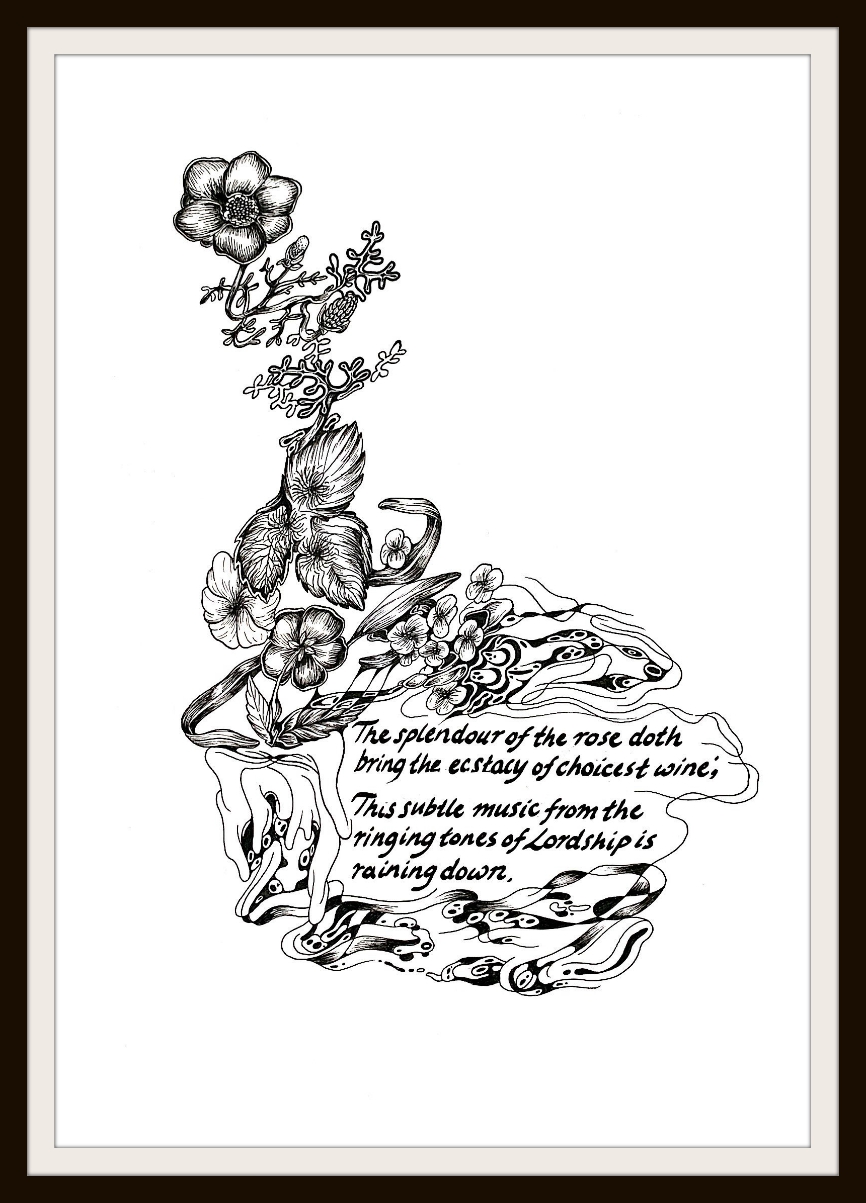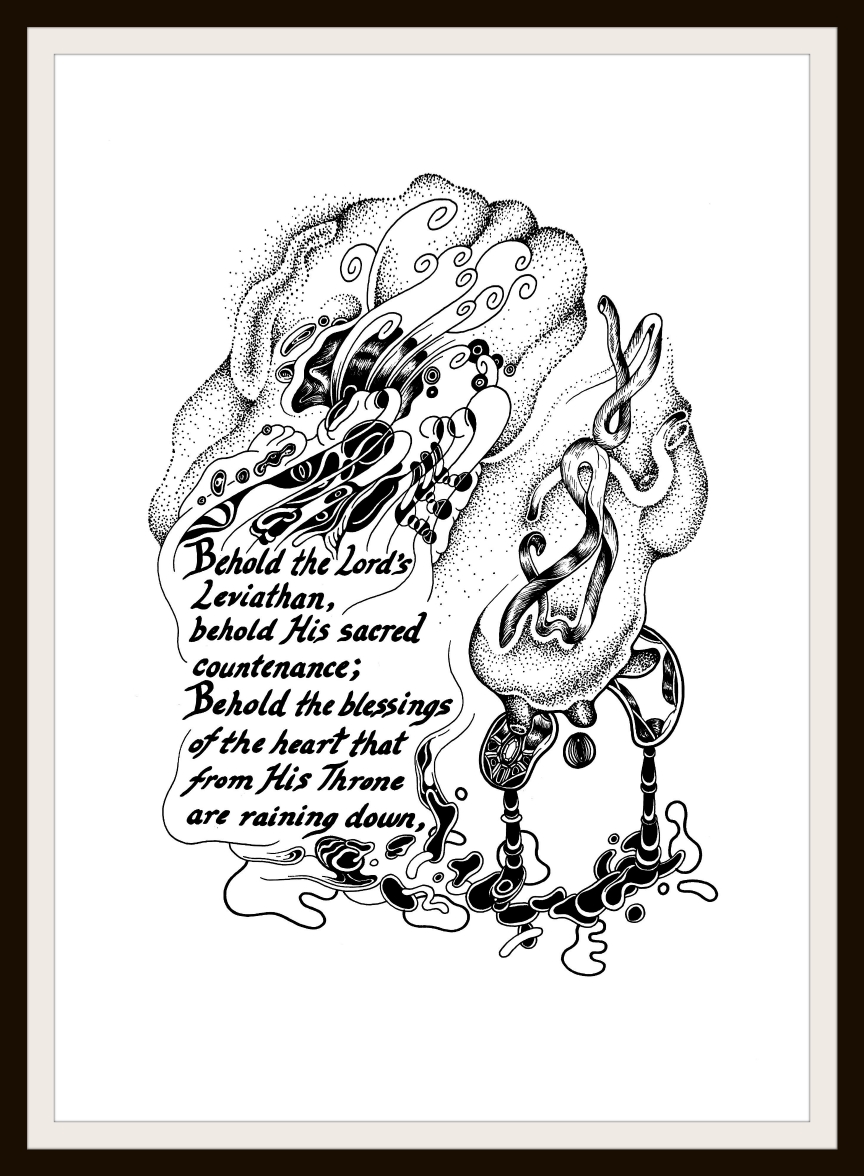 Posted by
Naysan is passionate about using the arts and media to explore the teachings of the Baha'i Faith. Back in 2011, Naysan started up the Baha'i Blog project, channeling his experiences in both media and technology companies to help create a hub for Baha'i-inspired content online.
"*" indicates required fields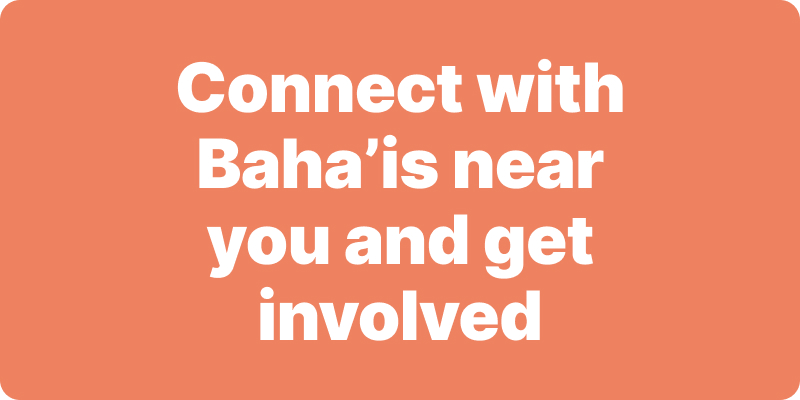 Join activities, celebrations, study groups, spiritual empowerment and education programs for young people, and more.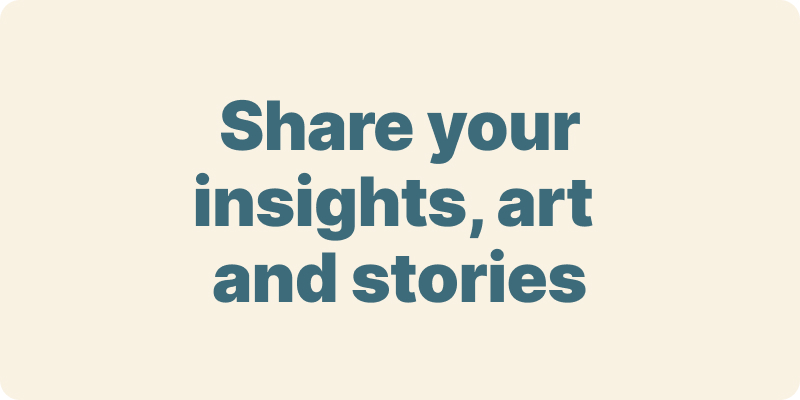 The arts and media have a critical role in how we share our community experiences. We've got resources, projects and more to help you get involved.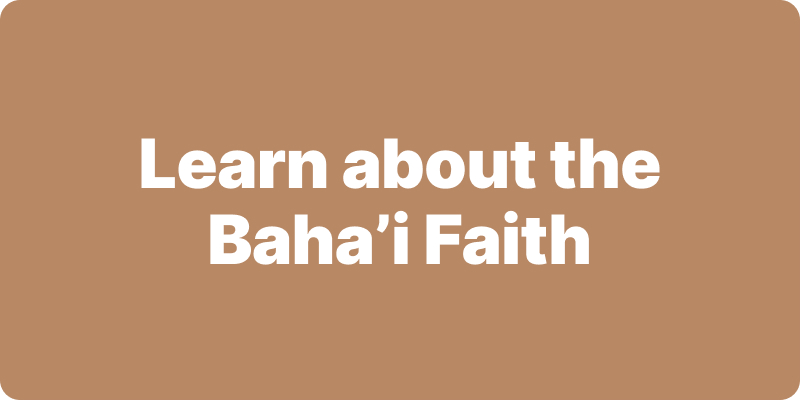 Baha'i beliefs address essential spiritual themes for humanity's collective and individual advancement. Learn more about these and more.
We acknowledge the Traditional Owners of country throughout Australia.

We recognise their continuing connection to land, waters and community. We pay our respects to Aboriginal and Torres Strait Islander people and their cultures; and to elders both past and present.
Baha'i Blog is a non-profit independent initiative
The views expressed in our content reflect individual perspectives and do not represent the official views of the Baha'i Faith.
Visit the site of the
Australian Baha'i Community
and the Baha'i Faith Worldwide