I have a special place in my heart for mother-daughter duos, such as Shadi and Shidan Toloui-Wallace (you can read all about the album Radiant Heart here on Baha'i Blog). Jacqueline Claire (whose work you can see here and whose podcast you can learn about here) shared with me that her mother is also an artist and my ears perked up. At a time when not all children follow in the trades or professions of their parents or ancestors, I'm intrigued when the skills in a specific artistic medium are passed on. I'm a third generation writer and the lessons I learned from my grandmother, and those I continue to learn from my father, are particularly valuable.
Sabrina and Jacqueline share a work space, both online and off, and, after having savoured and enjoyed her daughter's works, it's wonderful to come to know and appreciate Sabrina's art too. Below are a few of her wonderful works and a few of her words on her creative process: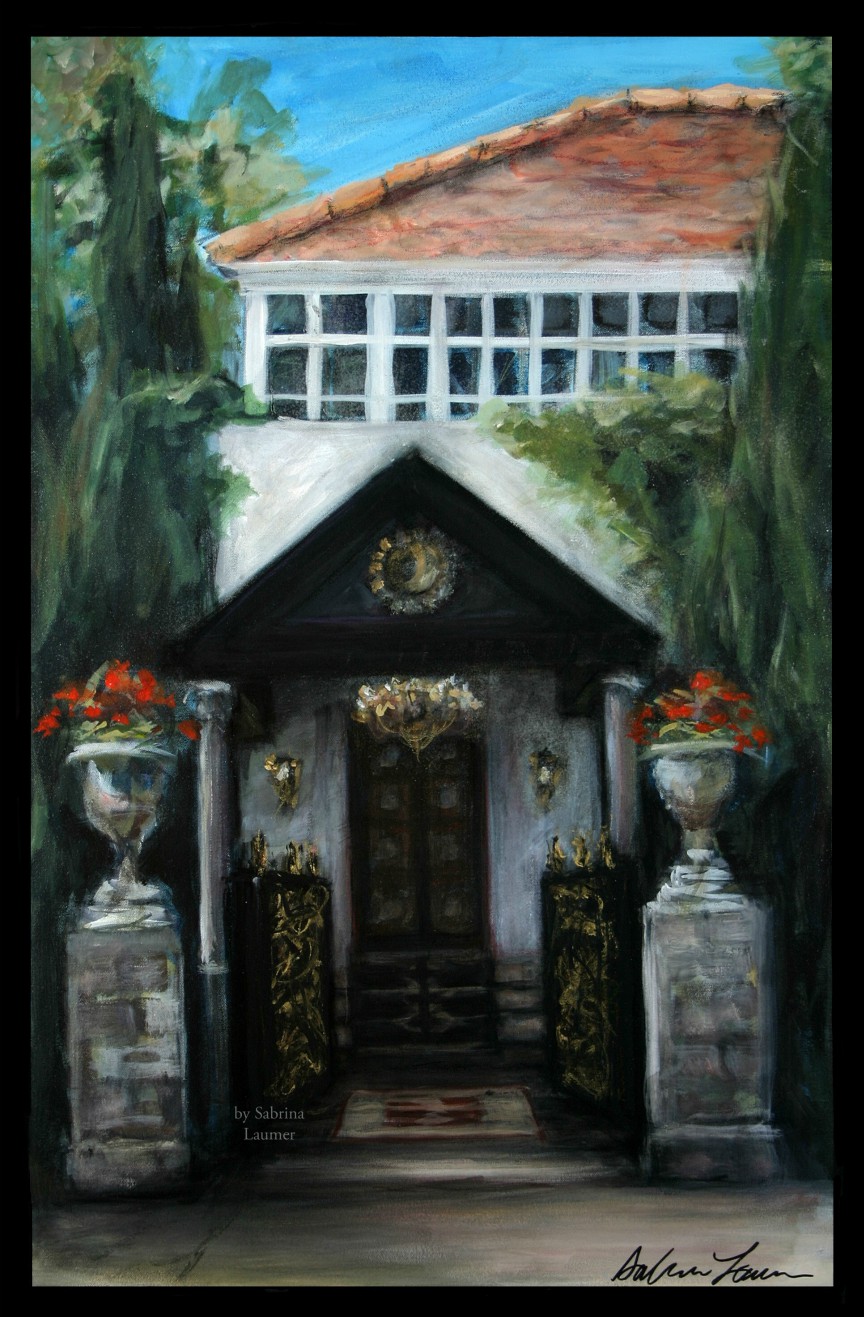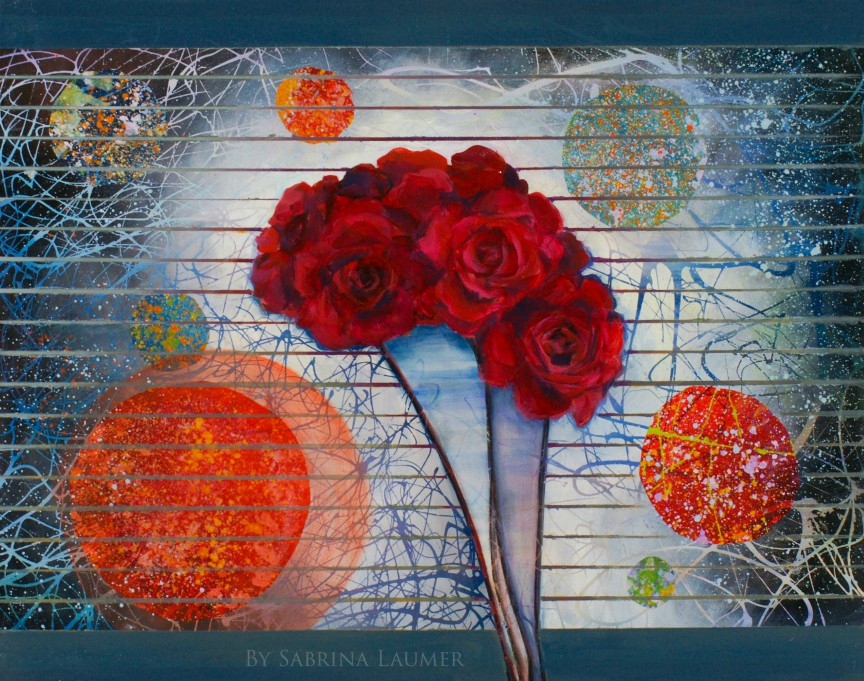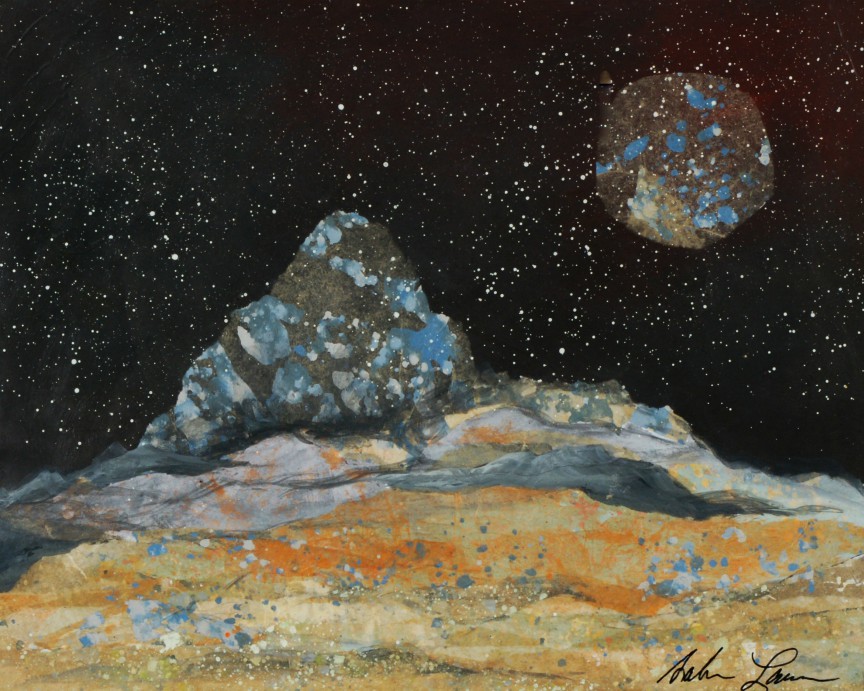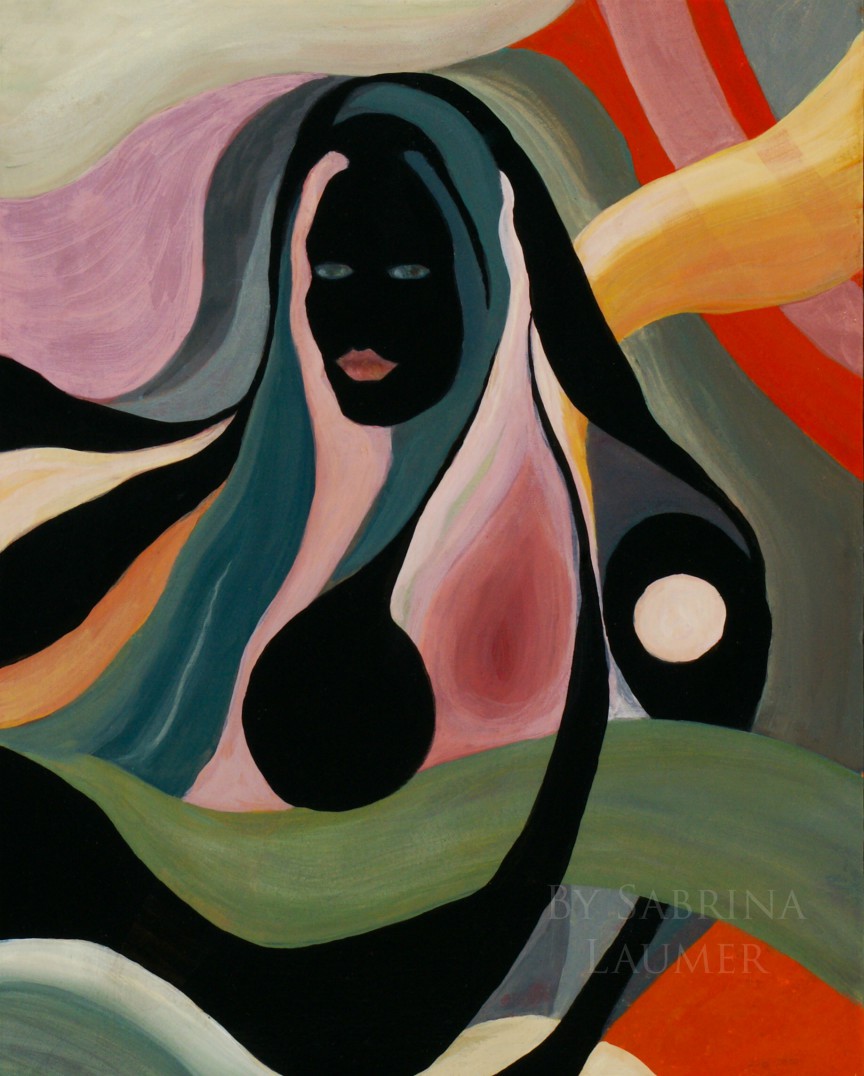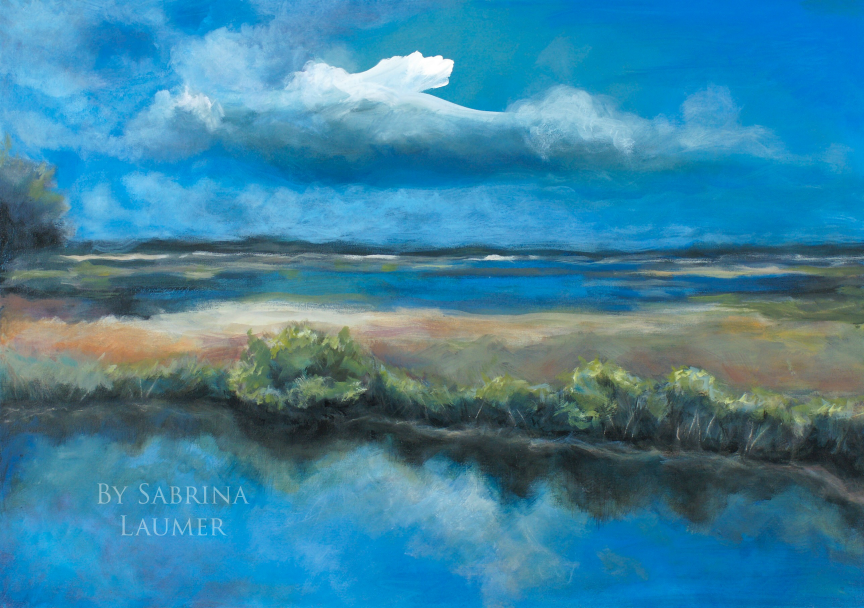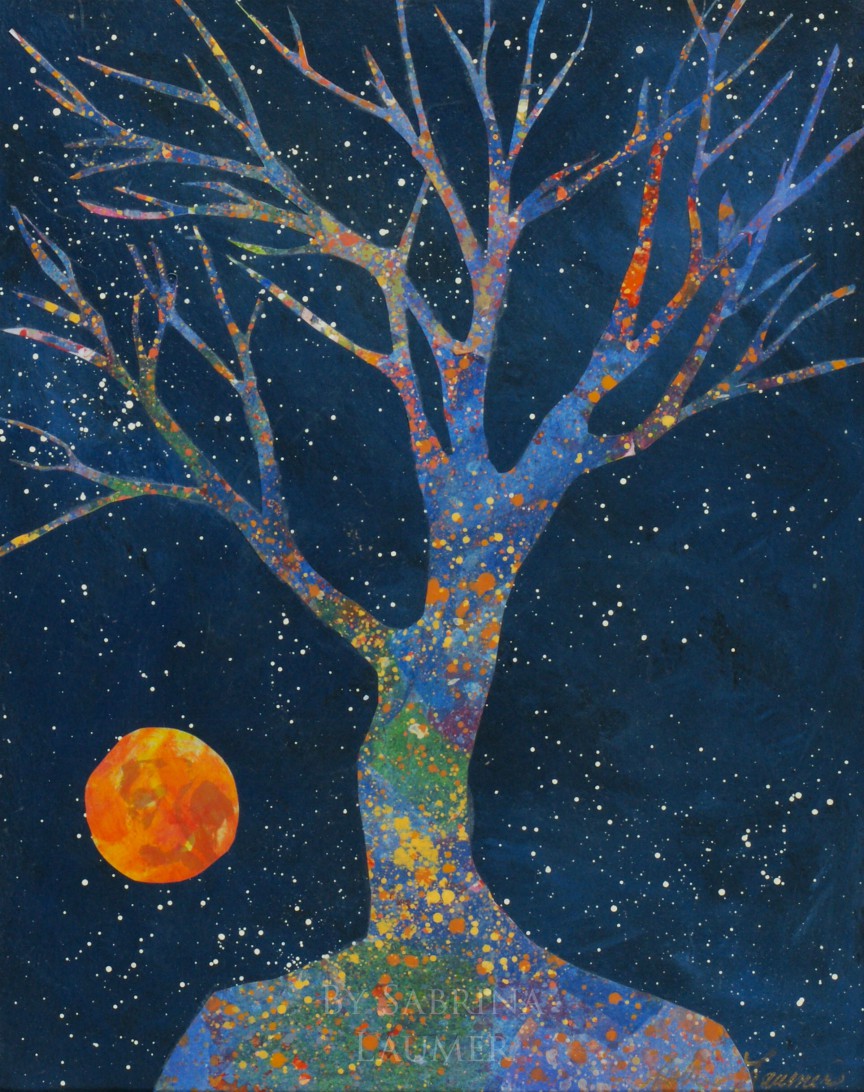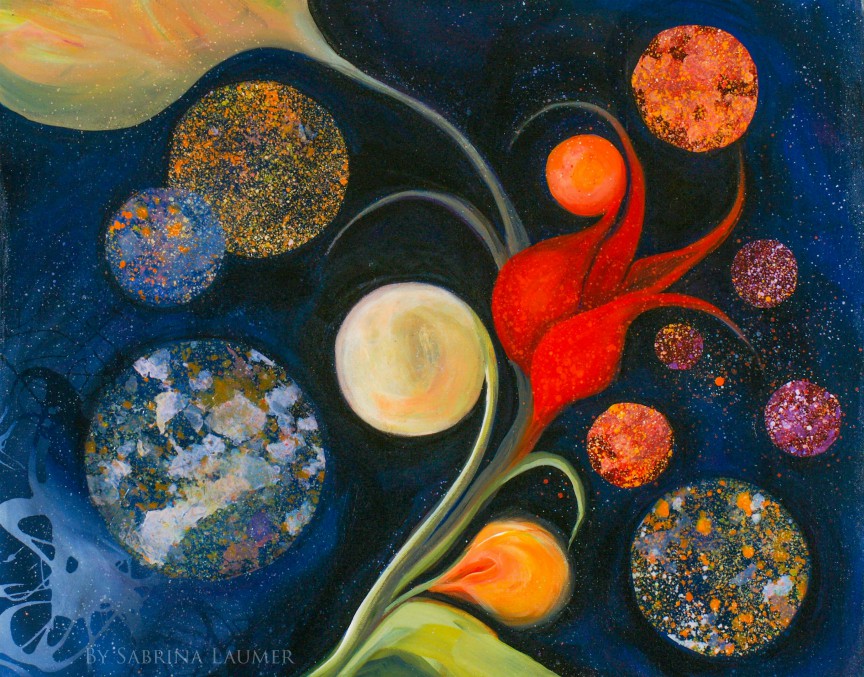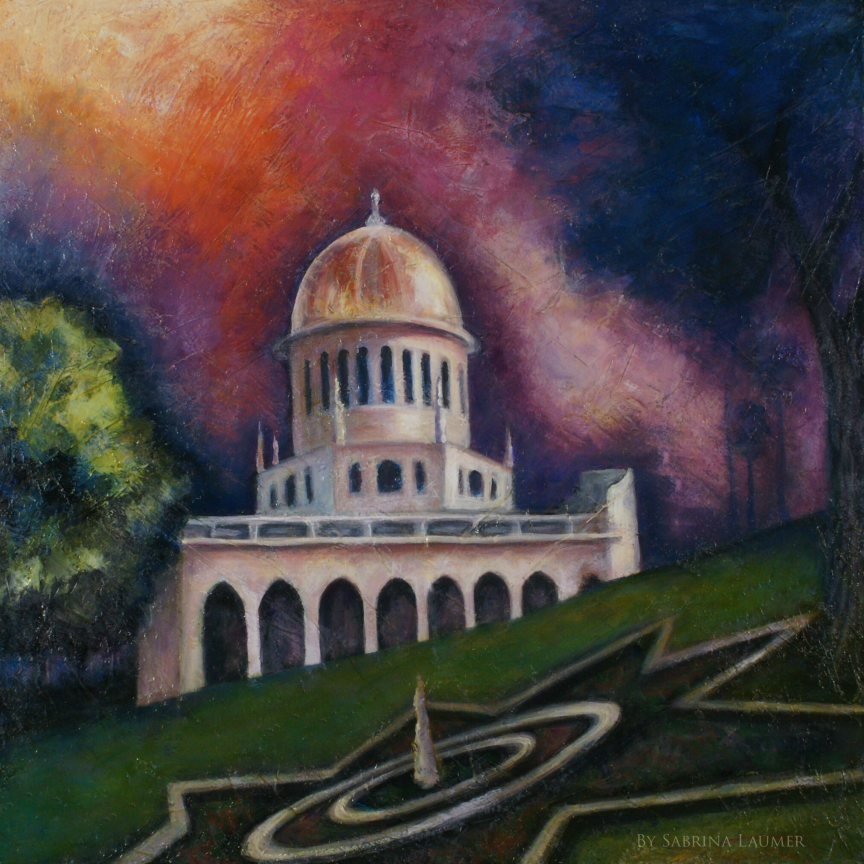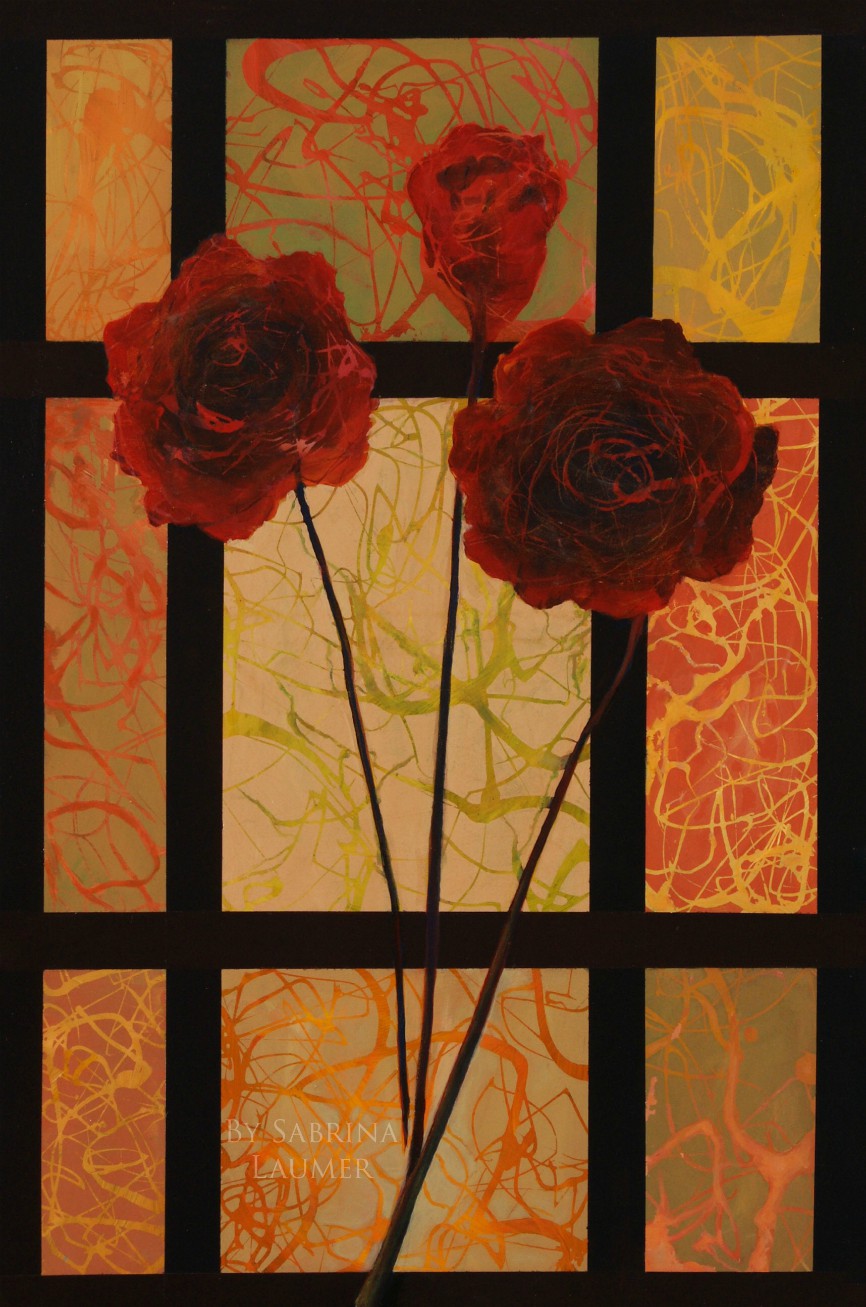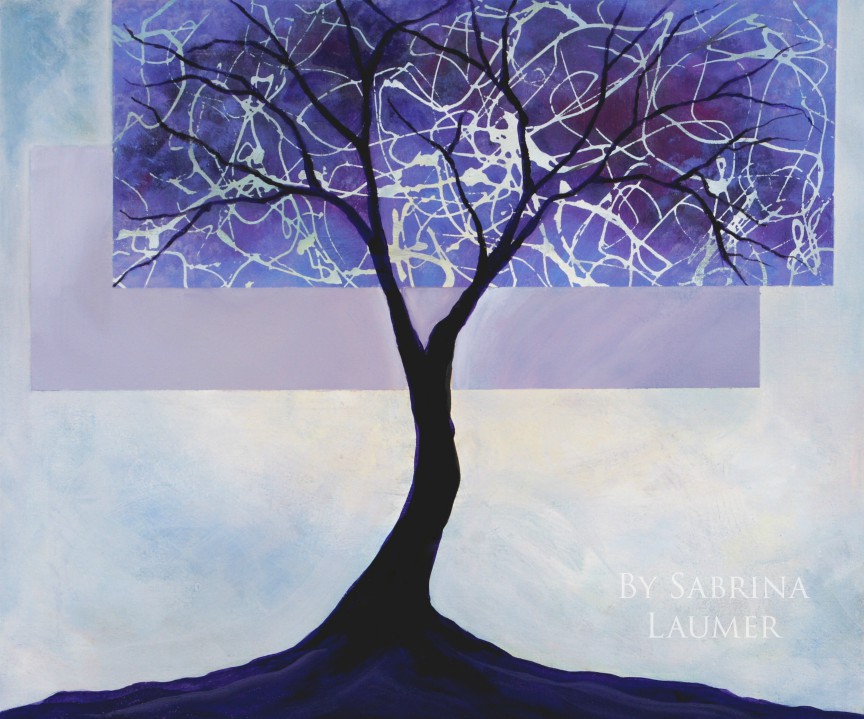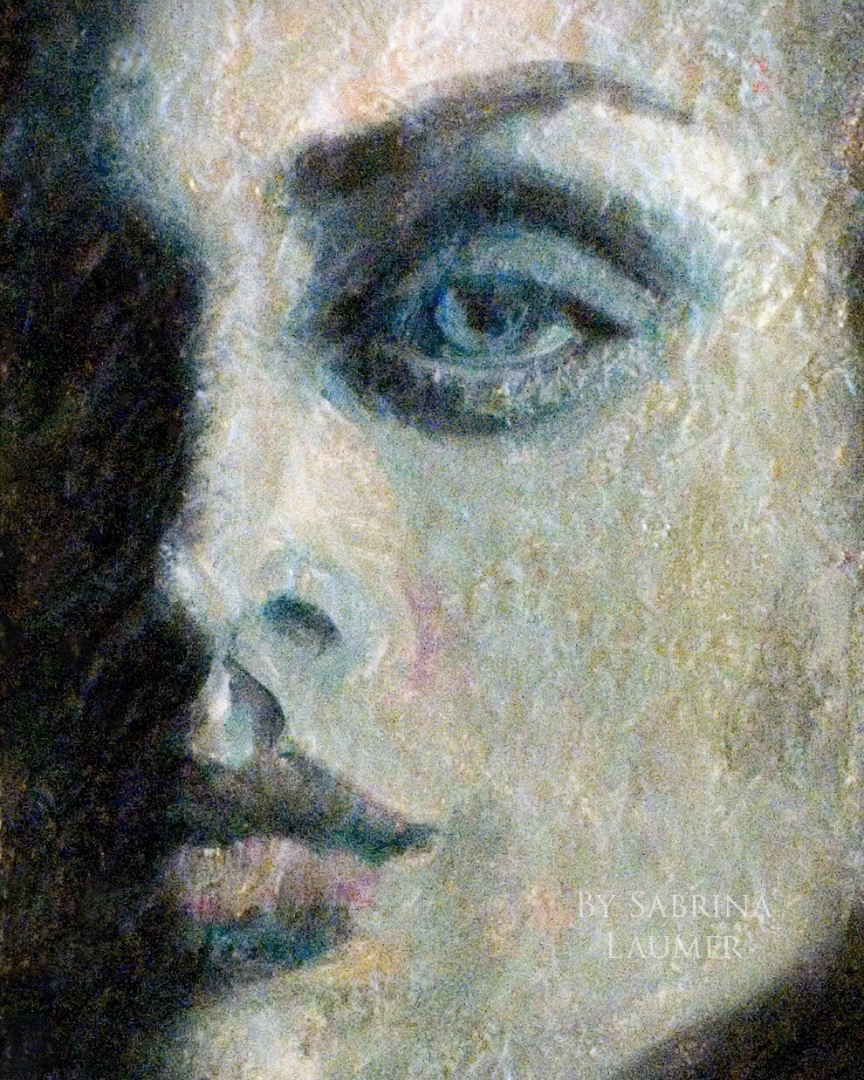 Baha'i Blog: Can you tell us a little about yourself?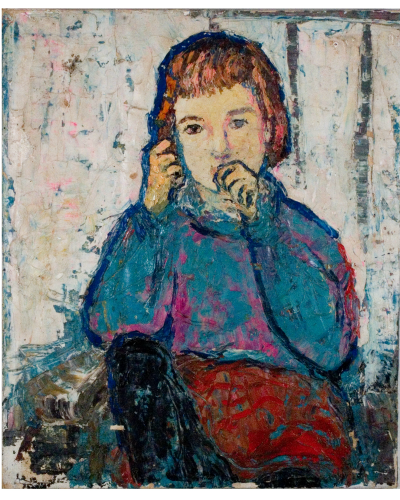 I was born in Rangoon, Burma (known today as Yangon, Myanmar) in 1956. My parents were American and my father was a diplomat in the US state department. We lived there till I was 2 years old. I had a Burmese nanny that was with me constantly, even taking me on her back to the bazaar. I'm sure these early impressions influence my use of color and design. I lived in London for 3 years and attended kindergarten there, acquiring a British accent that amused my family. (When I moved back to the States for 2nd grade, I was often accused of trying to sound like the Beatles.) During our time in London, a German painter came to stay with us for 6 months and was given the 3rd floor of our house to live in and work. He painted over a dozen paintings during that time, and I used to sit up in his studio and watch him paint. As a child his impressionist style of painting with a palette knife did not appeal to me (I was watching his process in anticipation of his breaks when he would take me on his shoulders through the backyard for a "monster ride") but again, I'm sure my early observation of his work had a great influence on me. He never became famous but he was truly a master. He painted my portrait when I was 5. Since then, I have lived most of my life in Texas, except for short periods when I lived in Florida, Tennessee, North Carolina, Louisiana, and California. I now live in New Braunfels which is between Austin and San Antonio.

I should also mention my father became a prolific and successful silver-age science fiction writer, authoring over 100 titles. As you can imagine, he encouraged creativity and imagination. Some of my favorite childhood memories are of him spontaneously weaving bedtime stories to my sisters and me, incorporating details we suggested. This encouragement, as well as witnessing his success as a creative professional was very influential.

My mother was extraordinary in her own right, as well. A former beauty-queen from deep in the American South, she became a Baha'i in 1963, moved by the Faith's teachings on the oneness of humanity.
Baha'i Blog: What media/medium do you work with?
My preferred medium is acrylic paints on stretched canvas or wood panels. I also like to incorporate elements of collage, with mixed media such as hand-painted paper and cloth. Essentially, layering materials and mediums that I have created.
Baha'i Blog: What inspires you?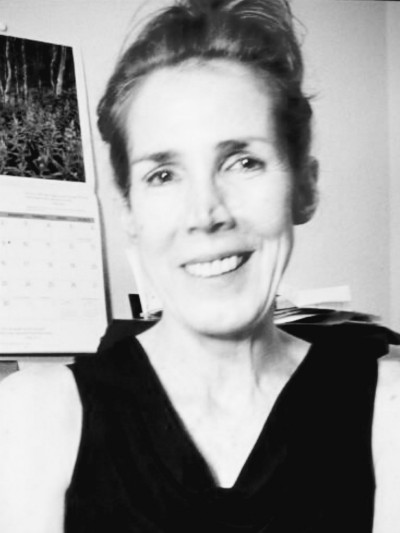 I'm fortunate to be sharing an art studio with my daughter Jacqueline Claire, who is an amazing artist, Baha'i and protégé. We share an art studio with an incredible view of the river and giant trees. We are literally up in the treetops, with many species of birds, butterflies and squirrels, etc. Also I am fond of the German history of the town, which although founded by a royal German prince in 1844 is filled with an independent and earthy spirit that is both unusual and refreshing.

As part of my practice as a Baha'i I start the day off with prayers and reading, often sitting outside appreciating the beauty of the day. I like to think that what I absorb in these daily readings, and my devotional practice in general (that includes appreciating natural beauty) infuses my work.
Baha'i Blog: What is your creative process like?
I find joy and freedom when I am receptive to the unexpected. I begin by quickly selecting a limited palette, going for colors I am drawn to without overthinking it, and then directly applying paint with rapid and broad strokes. As a blending of colors and forms appear on the canvas, they inspire me to take the next steps. The discernment and judgement comes in stages and helps me to discern what should be developed and what should be left alone. In other words, to recognize the dynamic, and alter the parts that are not. Unless I am painting a commissioned portrait or landscape, my paintings are usually started without preconceived ideas and rarely do I use sketches or references. I also like to listen to books on audio while I work. I like to learn and be taken away somewhere as I paint. It is helpful for connecting with that child-like sense of play and not overthinking things.
Baha'i Blog: What projects are you currently working on?
I like to start several canvases at a time and experiment because this helps increase freedom and reduces self consciousness and timidity. For example, I currently have nine or 10 unfinished paintings on hand. Rarely but sometimes I will work on a painting over the course of many years. Others are completed in a day, but they are all special and one of a kind.

Currently I am also advising Jacqueline who is putting together an online painting course, "Spiritual Growth through Abstract Expressionism". We're refining several of the techniques I have developed over 45 years of practice into simple, teachable methods. She's releasing and workshopping the lessons on her Patreon and it's really exciting to see this consolidation of my life's learning help people learn to paint, feel free and grow!
Baha'i Blog: What are some words of encouragement you might give to someone interested in pursuing the arts?
I recommend an art practice for everyone regardless of perceived innate talent or practice. Making art of any sort is important training for strengthening the ability to think for oneself, and making aesthetic choices increases courage to act on your way of seeing. Most of all, the satisfaction of bringing something into the world that was not here before – and being able to contribute beauty and mystery to the lives of others is an expression of life! So whether your creative attraction is toward cooking, or gardening, or an arts practice like painting or writing I say go for it. There are no mistakes only surprises!
Baha'i Blog: Thank you so much, Sabrina, for sharing this is us!
Posted by
In her innermost heart, Sonjel is a stay-at-home parent and a bookworm with a maxed out library card but professionally she is a museologist with a background in English Literature. She currently lives on Prince Edward Island, an isle in the shape of a smile on the eastern Canadian coast. Sonjel is a writer who loves to listen to jazz when she's driving at night.
"*" indicates required fields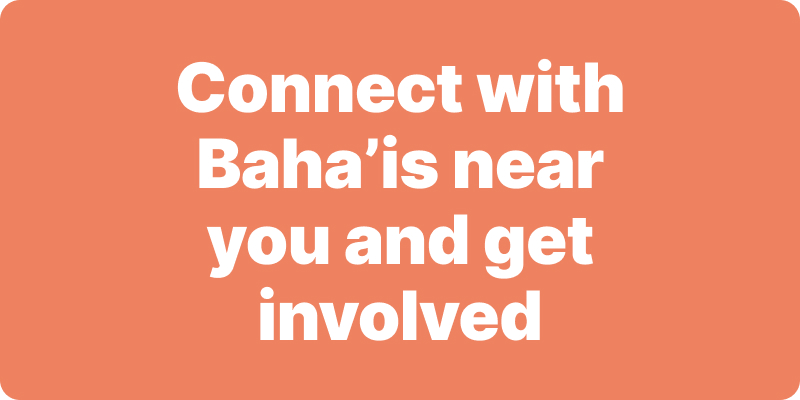 Join activities, celebrations, study groups, spiritual empowerment and education programs for young people, and more.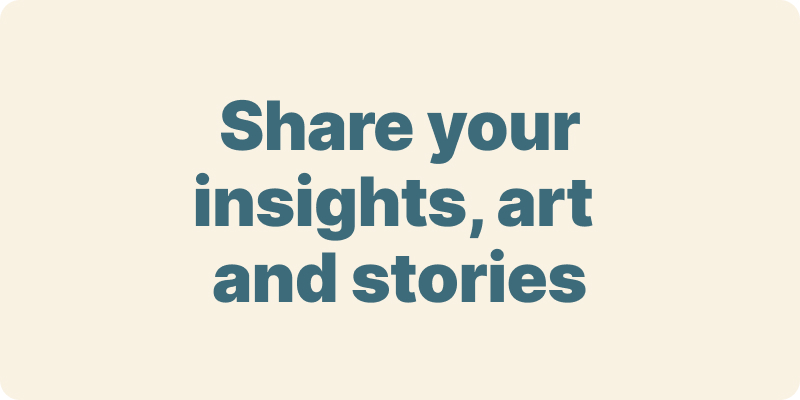 The arts and media have a critical role in how we share our community experiences. We've got resources, projects and more to help you get involved.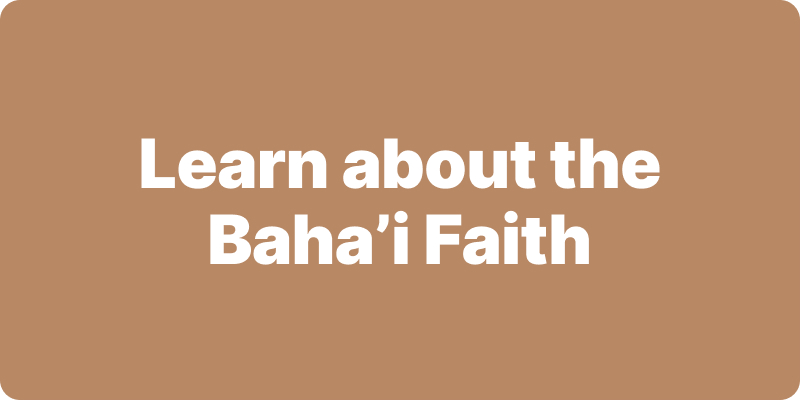 Baha'i beliefs address essential spiritual themes for humanity's collective and individual advancement. Learn more about these and more.
We acknowledge the Traditional Owners of country throughout Australia.

We recognise their continuing connection to land, waters and community. We pay our respects to Aboriginal and Torres Strait Islander people and their cultures; and to elders both past and present.
Baha'i Blog is a non-profit independent initiative
The views expressed in our content reflect individual perspectives and do not represent the official views of the Baha'i Faith.
Visit the site of the
Australian Baha'i Community
and the Baha'i Faith Worldwide