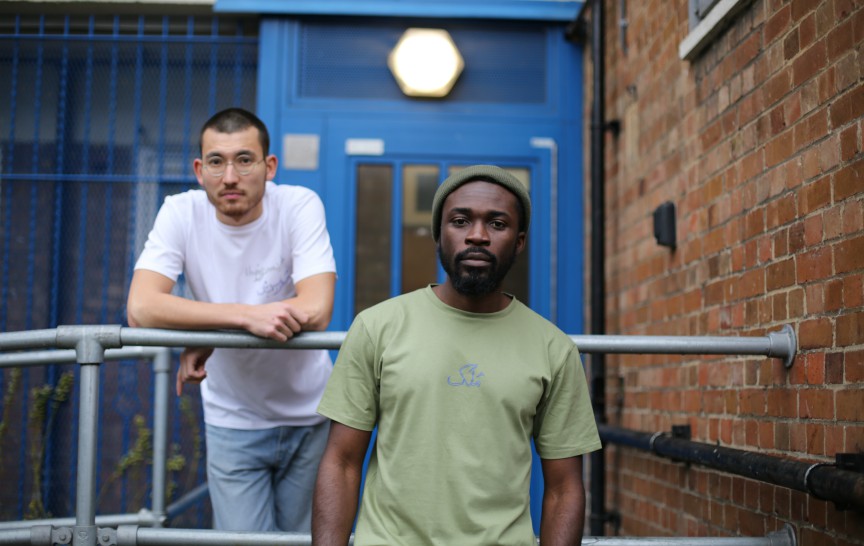 It is thrilling to continue to hear about different initiatives created in honor of the bicentenary of the Birth of the Bab. We were intrigued to learn more about Mulk, a UK-based project that creates apparel inspired by the Bab and His Revelation. We touched base with Mai and Jan, the co-founders of Mulk, to hear more. Here's what they shared:
Baha'i Blog: What is Mulk, and how did it come to be?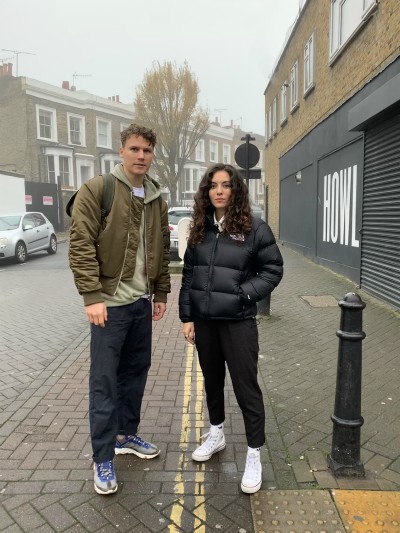 We fell in love with the idea of creating something inspired by the Baha'i Writings, that didn't feel like it would exclusively appeal only to Bahai's. We were motivated by exploring how design could inspire elevated conversation, while looking great at the same time. Parallel to that, we were looking for an opportunity to support our local community financially, via a creative process.

The brand Mulk was born in Hackney, offering custom t-shirts fit and cut, using designs inspired by the life and writings of the revolutionary Bab. Mulk, meaning "Dominion," represents the Power of the Divine over all things.

The Bab's teachings breathed a new spirit into the tired body of the world. "Whoever possesses power over anything," wrote the Bab, "must elevate it to its utter most perfection that it not be deprived of its own paradise". When producing our garments, we endeavoured to transform those words into every aspect of our work—from the fit and the quality of the fabric, the prints and embroidery detail— all are a result of this search for elevation and refinement.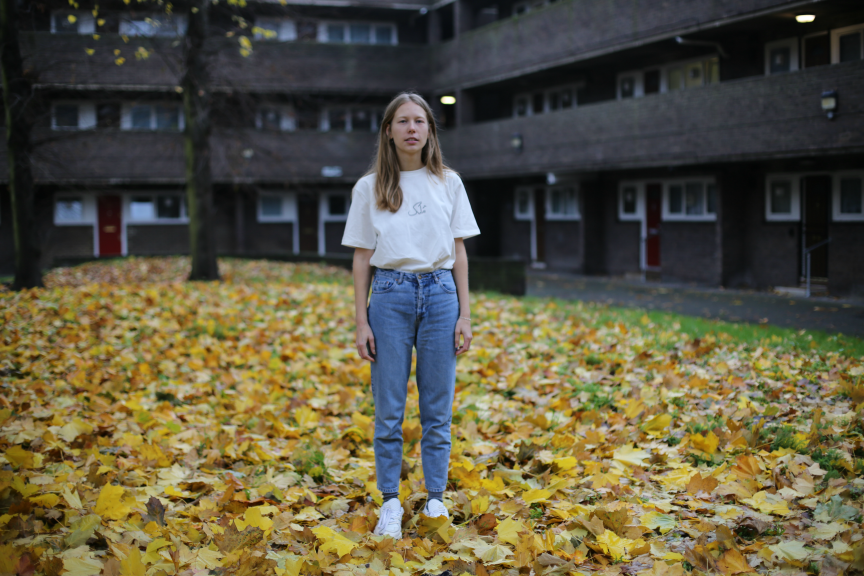 For the first collection, we were inspired by the beauty and history of Persian calligraphy, more often used in traditional forms, exploring how it could be applied in a new context. We worked closely with a talented calligrapher from Canada who helped us to craft the custom calligraphy.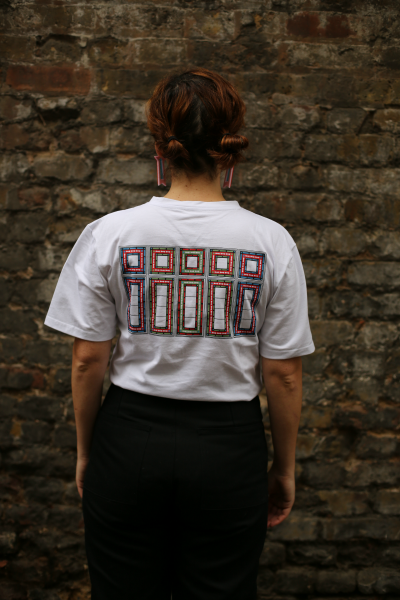 One of our designs features the word "Mulk" in the front, with "be unmoved" and "unerring balance" in both Persian (Farsi) and English on the back. Another design feature these two phrases stitched in chain embroidery on the front. We selected those phrases as it was important to us to have representation from the Writings of both the Bab and Baha'u'llah, knowing that They're as one voice-piece spiritually – whilst also ensuring the phrases were ones which could simultaneously inspire conversation, and that people from any belief background could identify with. We were also very much motivated by the energy surrounding the two bicentenaries.

Lastly, one of our designs features a rendering of the beautiful stained glass windows from the House of the Bab.

The Bab's teachings paved the way for the community building efforts of the Baha'i Faith. With this legacy in mind, our proceeds go towards efforts to create a more unified and peaceful community in Hackney.
Baha'i Blog: What have you learned in the process of creating this initiative?
Naturally, embarking on this project and it being our first collection, we had a steep learning curve on the production and procurement side of things – but one of our main learnings from the process, is that all people (Baha'i or not), truly care about their community, and that there is a real craving for creatives to contribute to something meaningful.
Baha'i Blog: How do you hope it will be used?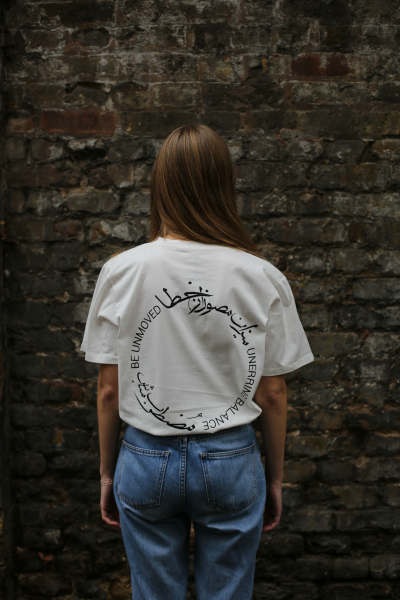 Our hope is that people will enjoy wearing the product. We spent a huge amount of time ensuring that every detail of the collection was considered, resulting in a universally custom fit, that speaks to a current and unisex style. Ultimately we hope that the designs will encourage a more mindful way of living and spark elevated conversations. We consciously selected phrases everyone can relate to.
Baha'i Blog: How has it been received?
We had no idea what to expect. There was no benchmark or target really, but we have been delighted by the way the first collection has been received. So far we have been shipped to the UK, US, Australia, UAE, Germany and France. Ensuring that customers are aware that the proceeds will contribute towards the efforts and initiatives of the local Baha'i community as well as other local charities, the support has been overwhelming.
Baha'i Blog: What is your plan for the future?
We've begun the design work on our second collection. This time, we are drawing inspiration from The Hidden Words, and are enjoying collaborating with artists and production houses across Europe. If all goes well, we aim to have the new styles ready for summer 2020.
Baha'i Blog: Thank you so much, Mai and Jan, for taking the time to share this with us! You can find out more about Mulk and purchase their shirts here: http://www.mulk.co/
Posted by
In her innermost heart, Sonjel is a stay-at-home parent and a bookworm with a maxed out library card but professionally she is a museologist with a background in English Literature. She currently lives on Prince Edward Island, an isle in the shape of a smile on the eastern Canadian coast. Sonjel is a writer who loves to listen to jazz when she's driving at night.
"*" indicates required fields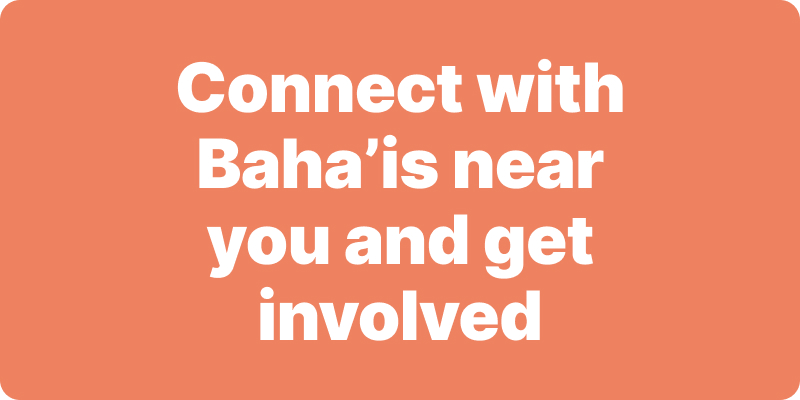 Join activities, celebrations, study groups, spiritual empowerment and education programs for young people, and more.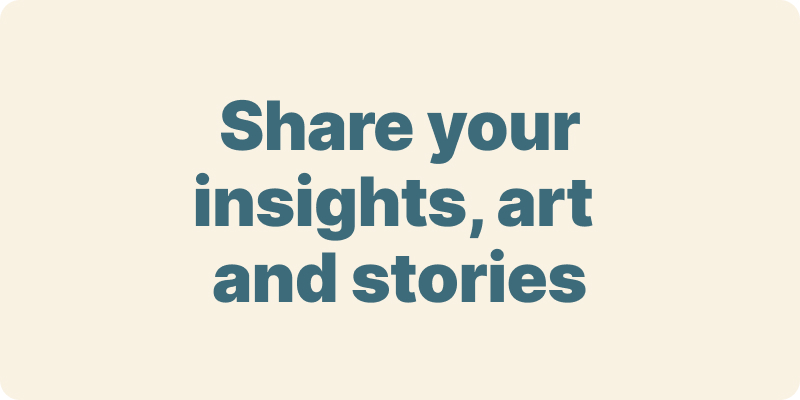 The arts and media have a critical role in how we share our community experiences. We've got resources, projects and more to help you get involved.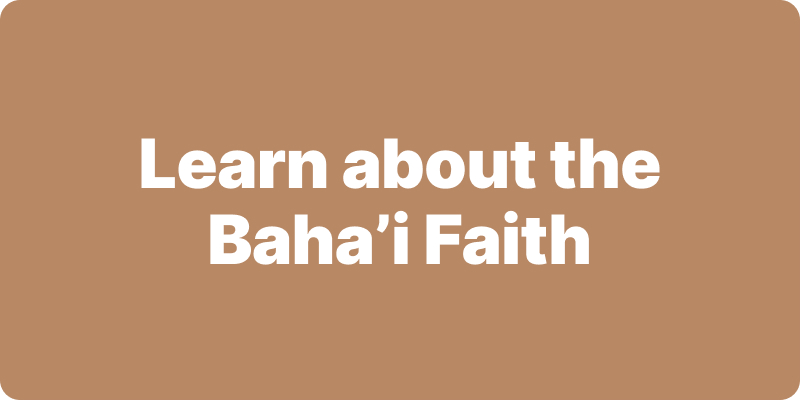 Baha'i beliefs address essential spiritual themes for humanity's collective and individual advancement. Learn more about these and more.
We acknowledge the Traditional Owners of country throughout Australia.

We recognise their continuing connection to land, waters and community. We pay our respects to Aboriginal and Torres Strait Islander people and their cultures; and to elders both past and present.
Baha'i Blog is a non-profit independent initiative
The views expressed in our content reflect individual perspectives and do not represent the official views of the Baha'i Faith.
Visit the site of the
Australian Baha'i Community
and the Baha'i Faith Worldwide