Explore
This post is featured in the following collections: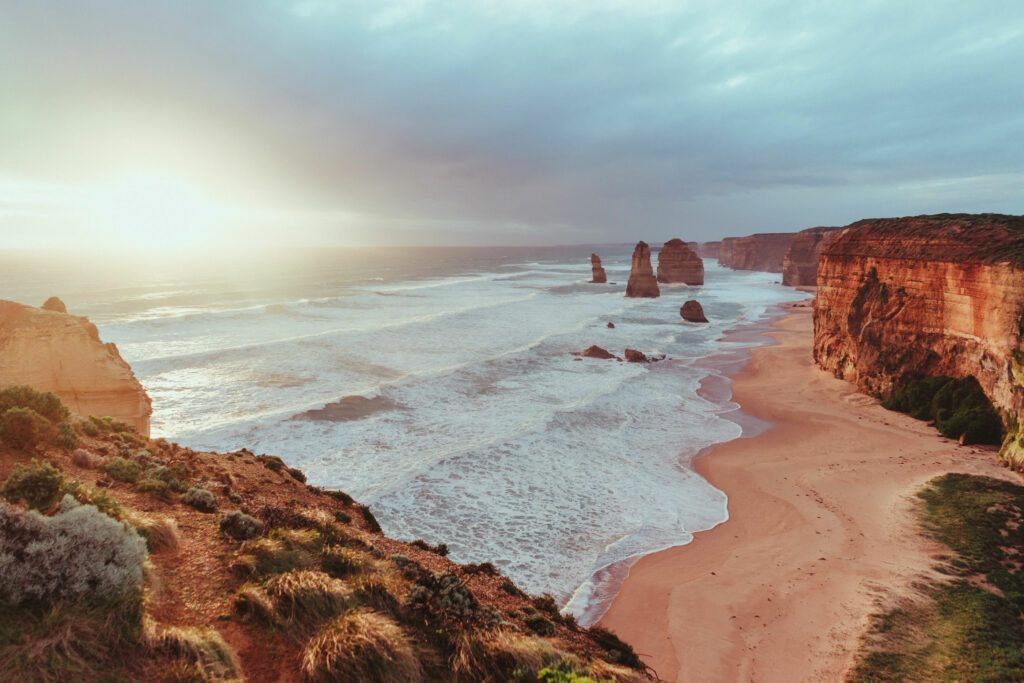 in Explore > Themes
As a proudly Australian initiative, we're excited to showcase a collection of Australian stories, music, tributes and more.
Several months ago I was invited to participate in a one-day festival called "The Ink of Light Baha'i Writers' Festival" held in May in Brisbane, Australia, about an hour from where I currently live. Unfortunately I was overseas at the time, but I was so excited to hear about this initiative, as it's the first I'd ever heard of such a festival. As an avid reader and as the editor of Baha'i Blog where we publish thousands of posts and articles, writing is definitely something I'm passionate about!
"The Ink of Light Baha'i Writers' Festival" was the brainchild of Brisbane photographer and author, Ian Hallmond, and I heard so many great things about the festival. When I returned to Australia, I met up with Ian to find out more about the initiative:
Baha'i Blog: Hi Ian, can you tell us a little bit about the "Ink of Light Baha'i Writers' Festival" and what it's all about?
The "Ink of Light Baha'i Writers' Festival" is a one-day festival held in Brisbane, Australia, and its main focus is to provide a platform for promoting Baha'i principals through encouraging and inspiring writers within the community. The festival draws together Baha'i writers from across all genres and experience. It allows that opportunity for like-minded people in the community to come together and connect, not only as Baha'is, but also as writers. This was our very first festival, and we had 40 participants attend.
Baha'i Blog: What motivated the initiative and why did you decide to take it on?
The concept of a writers' festival was an idea that kept floating through my mind over the past couple years. I was never sure of how to go about organising such an event, so I would often discard the idea and put it out of my mind. But it always came back further prompting me, and it was around this time that I met Baha'i author Michael Day at his Journey to a Mountain book launch.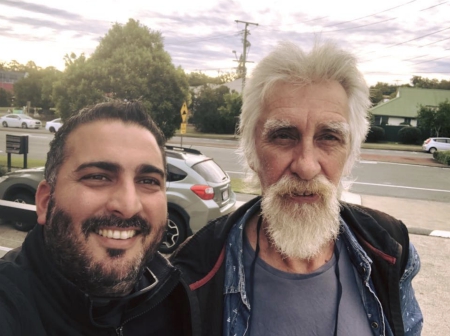 We both found we shared a similar enthusiasm for a Baha'i writers' festival. So over the next few months we discussed the feasibilities of holding such an event, and it was in this early stage that I came upon the name for the festival, taken from The Hidden Words of Baha'u'llah: "O Son of Man! Write all that We have revealed unto thee with the ink of light upon the tablet of thy spirit." It was interesting that once a name had been chosen, it appeared to give the project a sense of reality, a sense of purpose. This phrase alone infused a great energy into the festival. I think in the sense that writers are bestowed with a capacity to communicate and for Baha'i writers in particular, it is a blessing to be able to use that gift, that ability, in serving and promoting Baha'i ideals. And it was in that spirit that I was greeted when I contacted writers to participate. The enthusiasm was overwhelming, and in a sense, the concept of the festival became very organic and, to a large extent, a joint initiative.
The enthusiasm expressed was electrifying and this kept me focused, plus I was very fortunate to have Derek Bland and Linda Shallcross come on board and offer assistance with the organising of the Festival.
I never contemplated the festival not being successful. In my heart I always felt this initiative was being driven by a higher power, so it was all just a matter of knowing when to step back and let it naturally evolve and find its balance.
Baha'i Blog: So can you tell us what the programme for the day looked like?
The day programme was divided into 10 sessions with presenters Boris Handal and Michael Day speaking on creating well-researched history books. Melanie Lotfali and Alan Manifold introduced the concept of writing Baha'i focused fiction, and June Perkins discussed the inspiration that comes from writing groups, and how writing is a bridge of understanding and connection. Michael Cohen, Les Endrei and Peter Warner shared a discussion on self-publishing and Baha'i distribution. Fazel Naghdy spoke on the spiritual education of youth. And both Linda Shallcross and Derek Bland ran very inspiring workshops on the creative process. Finally I gave a presentation on the relationship between the Baha'i Faith and the advent of photography.
Baha'i Blog: Can you share some of the highlights from the day?
It was a great honour to actually meet the presenters in person, many of whom I met for the first time, and for me this was one of the highlights. But I would also have to say the general ambiance of the day was its own highlight. From the very start the energy was one of warmth and fellowship, a potent mix.
So what do you think the participants walked away with after the festival?
Writing can be a solitary affair, so for many participants the festival provided the opportunity for Baha'is sharing a similar interest and craft to come together; writing is the bridge of understanding and connection. The overwhelming consensus from the participants was the festival was very successful, and with both a diverse and inspiring programme, everyone came away sufficed both mentally and spiritually.
Baha'i Blog: So what are the plans for the future of the festival?
There was certainly a strong interest expressed in holding more writers' festivals in the future. And Australia is fortunate to have so many talented writers in the Baha'i community, so I can see the festival having a prosperous future. I tend to think that in the future, the festival will expand and cover a broader spectrum of topics and genres. Personally I would like to see more from writers on social justice issues.

Baha'i writers are in a good position to assist with the worldwide advancement of the Baha'i Faith and the whole world, and should never underestimate the power of the pen. To quote Lord Byron, "A drop of ink may make a million think."
Baha'i Blog: Thanks so much for taking the time to do this interview, Ian, and a big congratulations to you and all those who helped make the festival happen! I can't wait to attend the next one, and I hope this article will inspire others to think about the possibility of doing something similar in their area.
Find out more about the "Ink of Light Baha'i Writers" Festival' held in Brisbane, Australia here on Facebook.
Posted by
Naysan is passionate about using the arts and media to explore the teachings of the Baha'i Faith. Back in 2011, Naysan started up the Baha'i Blog project, channeling his experiences in both media and technology companies to help create a hub for Baha'i-inspired content online.
"*" indicates required fields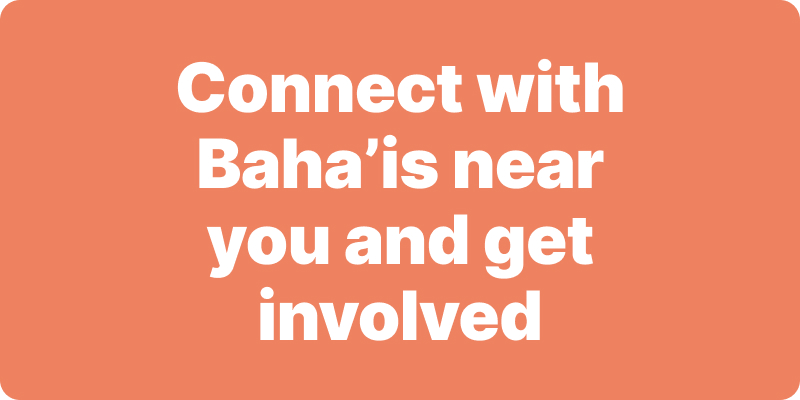 Join activities, celebrations, study groups, spiritual empowerment and education programs for young people, and more.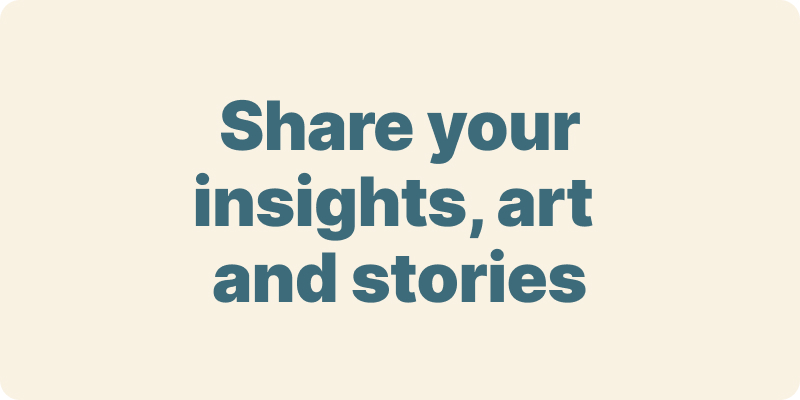 The arts and media have a critical role in how we share our community experiences. We've got resources, projects and more to help you get involved.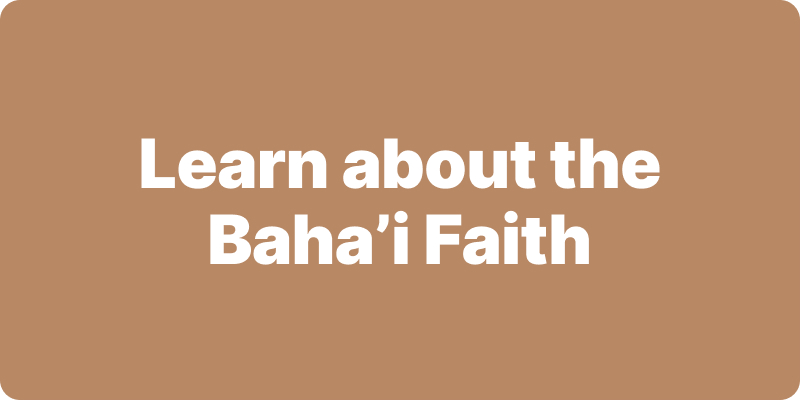 Baha'i beliefs address essential spiritual themes for humanity's collective and individual advancement. Learn more about these and more.
We acknowledge the Traditional Owners of country throughout Australia.

We recognise their continuing connection to land, waters and community. We pay our respects to Aboriginal and Torres Strait Islander people and their cultures; and to elders both past and present.
Baha'i Blog is a non-profit independent initiative
The views expressed in our content reflect individual perspectives and do not represent the official views of the Baha'i Faith.
Visit the site of the
Australian Baha'i Community
and the Baha'i Faith Worldwide