Society Builders – A Podcast About Releasing the Power of the Baha'i Faith in Ever-Greater Measures
November 15, 2022, in Articles > Audio, by Sonjel Vreeland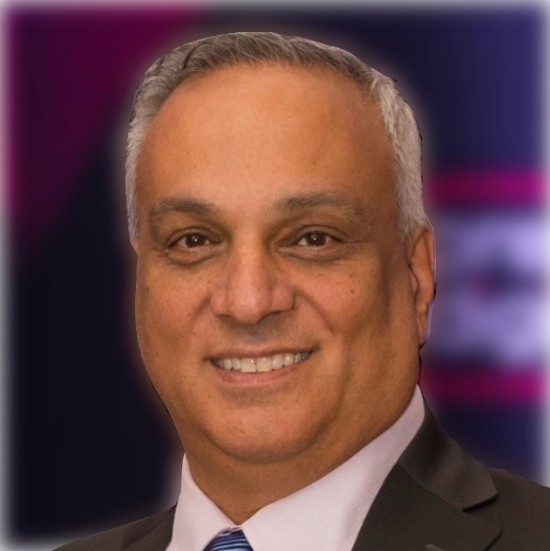 Dr. Duane Varan has created a new podcast series as a response to the call of the Universal House of Justice for the release of the society-building power of the Baha'i Faith in ever-greater measures. This call was voiced in the recent 30 December 2021 message that outlines the goals of the coming Nine Year Plan.
Duane is a Baha'i living in Perth, Australia and the series is a personal and individual exploration. Thus far, the podcast touches on themes such as how vision is translated into reality at the individual and collective levels, the victories and lessons learned in the last 25 years, and about Abdu'l-Baha and the spiritual ancestors whose work we are continuing today.
In this interview, Duane shares with us about his podcast, what he's learned along the way, and some practical advice for anyone hoping to start their own podcast series:
Can you tell us a little about yourself?
I'm a former professor who went on to build a private company (MediaScience) that delivers audience research to leading TV networks, social media platforms and advertising brands. The Baha'i Faith has always been my guiding light, whether as a teacher, researcher, family man or private citizen. It's had a massive impact in my life.
Can you tell us a little bit about Society Builders?
Society Builders is a response (however small) to the December 30, 2021 message of the Universal House of Justice. It's designed to help give its audience more background on how to best approach society building. My hope is that it will help inspire and empower people to rise to greater heights in their own society building initiatives.

What inspired you to create it?
Within five minutes of reading just the first paragraph of the December 30th message, I knew that I needed to create a podcast series around the theme. My immediate thought was, 'if this is going to be the focus for our community for the next 25 years–just imagine how much we're going to discover about it in that time frame.' I immediately knew that this was my calling–that there was an opportunity to help facilitate a forum where these themes could be more fully explored.

I can't tell you how excited I was by the opportunity! I had my first episode up and running within that first month–and that included writing and producing the theme song 'Society Builders'. All good fun!
What have you learned in the process of creating episodes?
I've gone through my own evolution and I'm still discovering the podcast's voice. There's a lot I've been learning in terms of how to produce the episodes and much I'm still learning. It's now landing on a format that is primarily narrative with expert interview audio clips sprinkled in. What I'm working on now is pre-planning future episodes so that I can get materials for multiple episodes from each of the expert interviews we do.

And, of course, I learn a lot from the reaction I get, mostly from friends and family. I experiment with things and look to this circle of listeners for feedback to help shape future episodes.

So it's definitely an evolution; learning along the way.
How do you hope your podcast will impact listeners? What do you hope they take away with them after listening?
First and foremost: to inspire. But equally important is to empower listeners through learning. My hope is that the series will give people some of the critical skills they need, some of the vocabulary, the background, the context particularly when engaging with social discourses of the day.

There's a steep learning curve to effective society building. How do we approach the social issues of the day from a unifying and not divisive approach? How do we learn to speak the language? And how do we learn from both success and failure in a constructive and empowering way? I felt that the series needed to be authentic and learning is about both success and failure so it was important to set it up from the outset with that kind of voice.

Of course, not all of this can happen in each episode but my hope is that it happens across the series. So there are some episodes that are more inspiring in tone and some that are more educational. But my hope is that for those who follow the series across its episodes, people can be both inspired and empowered for more effective society building.
What words of encouragement might you have for anyone wishing to create a Baha'i-inspired podcast?
Podcasting provides an amazing new forum for communicating with others. There are a few hoops you have to jump through to get started, but once you're in motion it's incredibly fulfilling. If I were starting out, here's what I'd do:

1. You need to find a good place to host your podcast series. This isn't a lifetime commitment–you can always move it later. This is where the actual audio file of your episode is stored – all platforms (Spotify, Amazon Music, Apple Podcast, etc.) just reflect traffic to this host.

Society Builders is hosted on Transistor.fm which costs me $19/month but I can host an unlimited number of different podcast series from within my account (other hosting platforms charge per each series). Other popular hosts include Podbean (which I use for a professional series I host), Buzzsprout, and Captivate. The costs are largely comparable to Transistor. There are also free podcast hosts you can use, such as Podbean, which have a few limitations which probably wouldn't impact you starting off–like a limit of 5 hours of content per month.

2. You need to record your episodes. Above all this requires a small investment in a good microphone. If you're on a budget, I recommend the HyperX SoloCast which costs about $50 but delivers a lot of the value of a good microphone. I use a higher-end microphone but if you're starting off, the SoloCast gets probably gets you to the minimum of where you want to be.

If you're interviewing guests, you can probably just use Zoom to record your interview. If you have narrative bits, you can either record that in Zoom or use audio editing software (see below).

And I've also started sending my guests SoloCast microphones to improve the quality of the audio recording on their end.

3. You need to edit your episode using audio editing software. Initially, I used to use Apple's Garage Band which is free. But I eventually invested in Logic Pro ($200) which makes my editing infinitely faster (particularly in removing 'ums' and gaps) and more powerful (with more editing features). Like anything, there's a bit of a learning curve to getting comfortable with editing software but you'll be up and running within a hour of giving it a go.

That's really all there is to it. Record, edit, and host. The rest comes down to your content which, of course, is where you add your real value.

Of course, it's also possible that you partner with someone so one of you focuses on the content and the other on the technical needs. And there are companies out there that will handle all of the technical details for you for a modest fee (around $50 per episode) so that's also an option.

So if you're thinking of hosting a podcast series, give it a go. It's not all that hard to do.

Now finding an audience, well THAT's the hard bit. Personally, I haven't cracked that nut yet so I don't have any meaningful advice to offer in that department.
What's your favourite episode?
No question about it: episode 6.

Episode 6 started off with the goal of giving the audience a bird's eye view of the history of Baha'i approaches to society building. You know, the story of the New Era school in India, Baha'i radio projects, things like that. But as I started doing the background research I quickly discovered that the REAL story was how Abdul-Baha and the generation He inspired approached society building.

Now when we think of the early believers, we often think that we have a better command of things now. You know, the Administrative Order was in infancy then, there was so much they didn't know, they had such limited access to the Writings, etc. And they were a relatively small community of about 3,000 believers across the US and Europe. But in the society building department – those believers are giants! What they achieved just absolutely dwarfs anything that has been attempted ever since. It's just SO incredible.

The real discovery, for me at least, was that all modern social discourse–whether you're talking about race unity, world peace, the environment, the empowerment of women and so on– the key constructs in all of these modern discourses find key influence in their interactions with the Baha'is of this generation.

I walked out of the editing room from that episode with a whole new appreciation for Abdul-Baha and a whole new level of respect for the early believers. It transformed my understanding of social discourse entirely. It's both inspiring and humbling at the same time.

If you only hear one episode of Society Builders, that's the episode you want to hear. It will truly blow you away! It will change the way you understand the Baha'i community's stature with the social discourses of our day.
What do you look forward to in the years ahead for your podcast series?
One of the things that's truly exciting about the new focus on society building is that you know we're going to learn a great deal about it. We're going to discover so much about how to contribute to the societies around us.

What excites me is what's to come! All the exciting and inspiring discovery in our road ahead.
Thank you, Duane, for taking the time to share this with us!
You can find all episodes of Society Builders online.
Posted by
In her innermost heart, Sonjel is a stay-at-home parent and a bookworm with a maxed out library card but professionally she is a museologist with a background in English Literature. She currently lives on Prince Edward Island, an isle in the shape of a smile on the eastern Canadian coast. Sonjel is a writer who loves to listen to jazz when she's driving at night.
"*" indicates required fields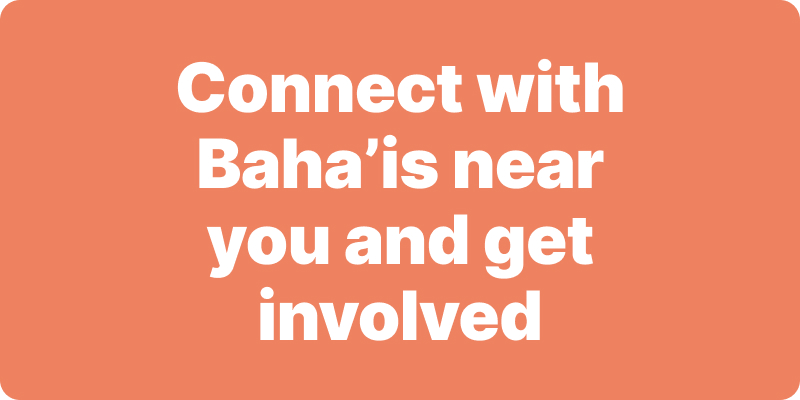 Join activities, celebrations, study groups, spiritual empowerment and education programs for young people, and more.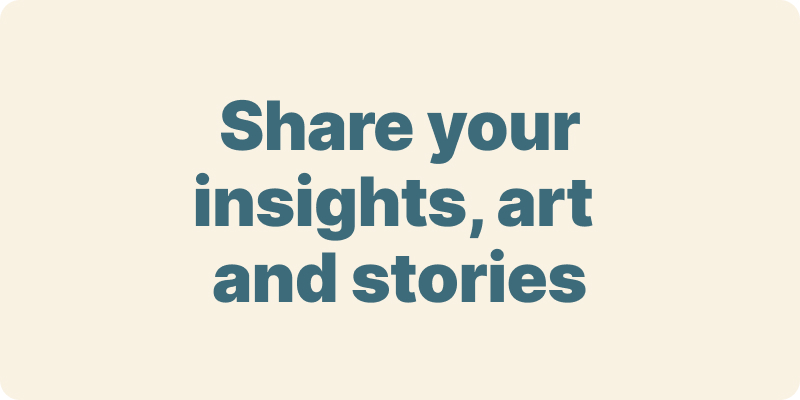 The arts and media have a critical role in how we share our community experiences. We've got resources, projects and more to help you get involved.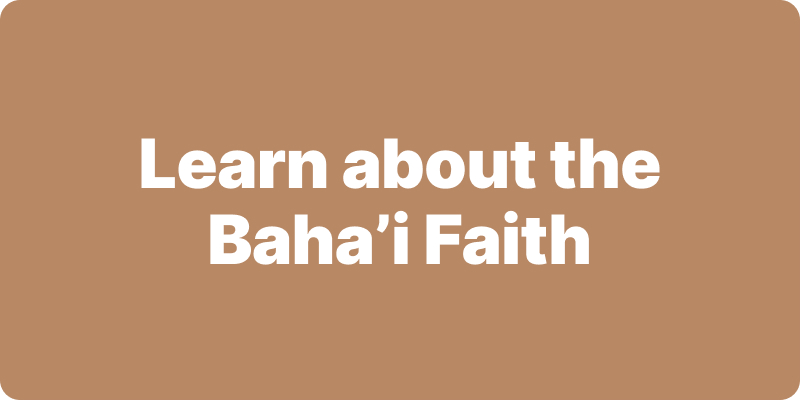 Baha'i beliefs address essential spiritual themes for humanity's collective and individual advancement. Learn more about these and more.
We acknowledge the Traditional Owners of country throughout Australia.

We recognise their continuing connection to land, waters and community. We pay our respects to Aboriginal and Torres Strait Islander people and their cultures; and to elders both past and present.
Baha'i Blog is a non-profit independent initiative
The views expressed in our content reflect individual perspectives and do not represent the official views of the Baha'i Faith.
Visit the site of the
Australian Baha'i Community
and the Baha'i Faith Worldwide