Baha'i Blog's YouTube Channel has now surpassed over one million views and the Baha'i Blog team is super excited! In fact, over the last 12 months, Baha'i Blog's YouTube channel has doubled in just about everything including views, subscribers, shares and content, and although it's not just about the numbers for us, we're excited about this milestone! 
Unlike Baha'i Blog's Video Section where we curate and showcase videos from around web, Baha'i Blog's YouTube channel only publishes our own original content, and occasional content from others we are supporting or collaborating with in different ways (for example our 'Light to the World' playlist).
Now, when we say "it's not just about the numbers", what we mean is that although we do look at things like the number of views and 'Likes', we also take qualitative results very seriously as well – meaning that we really like to hear about how our content is being used and what kind of effect it's having on the ground with you, the viewers! For instance we have a lot of people tell us that they share our short animation called 'What is the Junior Youth Spiritual Empowerment Program' with the parents of their junior youth group, or we have people, like this example from Australia, write to us saying:
"Just want you guys to know how much we have been using the Studio Session prayers in our activities. My wife and I are currently in Queensland trying to help a community achieve its first milestone. We showed the Studio Sessions Youtube playlist page to a friend here, and he could not have been more thrilled. The prayers energize him and uplift his spirits. We are playing different ones daily in our devotionals."
So before we showcase some of our videos below, we'd really appreciate it if you could help us with the following two things:
1. We could really use your help in reaching our 10,000 YouTube subscribers goal by clicking on this link to subscribe.
2. We'd really love to hear your thoughts and how you're using our YouTube content, whether specific or general, by emailing us at: [email protected]
Now on to our videos!
A Brief Introduction to the Baha'i Faith
Baha'i Blog's video with the most number of views is 'A Brief Introduction to the Baha'i Faith' with almost 100,000 views so far. When we decided to start our YouTube channel, we did so partly because we realized that there was very little Baha'i video content available, and so we decided to experiment with creating a short animation about the Baha'i Faith and launched our YouTube channel with it. There was a team of four of us working on it and a lot of careful thought was put into the project. The process took about six months, and while we were working on the script, the Baha'i World Centre launched the new Bahai.org, so we re-wrote the script to reflect the themes presented on the new site. Among other considerations, we also wanted to make sure that we did not use an accent typically found on these sorts of videos (such as an American or British accent), so we ended up using the voice of Vidad, one of the producers of the video who is from Malaysia as the narrator. Here's the final result:
Baha'i Blog Studio Sessions
Our second most viewed video to date is 'The Fire by Denzil & Ephrim Aumua', a song by two brothers based in Brisbane, Australia. The song is a part our very popular Studio Sessions series, where we film and record people around the world singing songs based on the Baha'i Writings. The song was filmed and recorded in the home studio of music legend Louie Shelton. Watch 'The Fire by Denzil & Ephrim Aumua' below:
WHAT'S THAT WORD?
The Baha'i Blog approach with all of our content and initiatives is to plan, act and reflect, and the content on our Youtube channel is no exception. So for instance, when we started to think about ideas for video content aimed at junior youth that would explore humor, this process of planning, acting and reflecting led to our 'WHAT'S THAT WORD?' series with Jordan Raj. We decided to make five episodes because we thought five was a good number to stop and reflect on the series, and now that we've produced the five videos, we're in the middle of reflecting on the series. Check out the first episode of 'WHAT'S THAT WORD?' with the very talented Jordan Raj below:
Animations about the Four Core Activities
Continuing on with the experiment of creating short introductory animations, as we did with our Brief Introduction to the Baha'i Faith video, we decided to create four short videos, each based on one of the four core activities (Devotional Gatherings, Study Circles, Junior Youth groups and Children's Classes) being carried out by Baha'is and their friends around the globe. So far we've completed two of the four: one on the Junior Youth program and one on Devotional Gatherings. We're still working on the other two, but here's the one called 'What Are Devotional Gatherings?' below:
Creative Ideas by Baha'i Blog
Over the years we had a lot of people asking us to help them with ideas for games and arts-and-crafts so that they could use it for their children's classes, holy days, or other Baha'i-inspired activities. As a result, we decided to launch a video series called 'Creative Ideas', and here's one of the videos in the series:
Stories from Within
In this photo project, we wanted to share an intimate portrait of a Baha'i by doing an audio interview with them and sharing some photos of them. We decided not to use video as we felt by using still images and audio, the viewer would have a more intimate relationship with the person being photographed, and would have more time to 'digest' the images and what the person is saying. It's sort of in the same spirit as our recent 'Personal Reflections' initiative, and we have produced three episodes so far. Although we love this project, we have shelved it for now due to a lack of time and funds, but it's still something we'd like to revisit in the future. Here's one of the episodes where we feature Emeric Mazibuko:
Adding Audio Content
Although Baha'i Blog has a Soundcloud page for our audio content, (Soundcloud is basically like YouTube, but for audio instead of video), we also decided to start adding some of our audio content to YouTube as well because we realized that a lot of people use YouTube for audio, and after all, YouTube is the number two site for search after Google. We started to add things like some of our audio readings of letters from the Universal House of Justice like this one, and our dramatized reading of E.G. Browne's meeting with Baha'u'llah. We still have much more to add, but in the meantime, here's the E.G. Browne reading we produced in honor of the 200th anniversary of the Birth of Baha'u'llah:
The Baha'i Blogcast with Rainn Wilson
As well as the audio content mentioned above, our podcast series called the 'Baha'i Blogcast with Rainn Wilson' definitely deserves a special mention. Rainn interviews fellow members of the Baha'i Faith and other friends from all over the world about their hearts and minds and souls, their spiritual journeys, what they're interested in, and what makes them tick. The feedback has been amazing with most people saying how refreshing it is to hear real and authentic conversations. We've published 24 episodes of this wonderful series so far and here's one of the episodes where Rainn sits down with Dr. Ruha Benjamin, a mother, a scholar, an author and associate professor in African American Studies at Princeton University, who writes and speaks about science and technology, race and inequality:
Baha'i-inspired Talks
One of the things we do here at Baha'i Blog is to try and record and digitize Baha'i-inspired talks. We don't always publish everything we have, but we think it's important to preserve a lot of these talks for archival purposes. With this in mind we have been working with various Baha'i Institutions and organizations and committees in an attempt to film, record and archive a lot of these talks. For instance we have been working with the Grand Canyon Baha'i Conference organizers in not only filming their talks, but also publishing some of them as well. Examples include this talk called 'Imagine' by Mr. Fariborz Sahba given at the Grand Canyon conference, or this talk below given by Dr. Janet Khan at the Gold Coast Baha'i Centre, Australia:
Other Video Content
In our playlist called 'Baha'i Blog Presents…', we have a number of different videos covering a variety of different topics. Some of them are also collaborative efforts in an attempt to strengthen relationships with other filmmakers and Baha'i Institutions, and to explore certain subjects and how they could be presented. Here a few examples you may have missed:
We hope you've found Baha'i Blog's YouTube channel enjoyable and useful, and once again we'd really appreciate it if you could help us with the following two things:
1. We could really use your help in reaching our 10,000 YouTube subscribers goal by clicking on this link to subscribe.
2. We'd really love to hear your thoughts and how you're using our YouTube content, whether specific or general, by emailing us at: [email protected]
Thank you for all your support and encouragement!
Posted by
Naysan is passionate about using the arts and media to explore the teachings of the Baha'i Faith. Back in 2011, Naysan started up the Baha'i Blog project, channeling his experiences in both media and technology companies to help create a hub for Baha'i-inspired content online.
"*" indicates required fields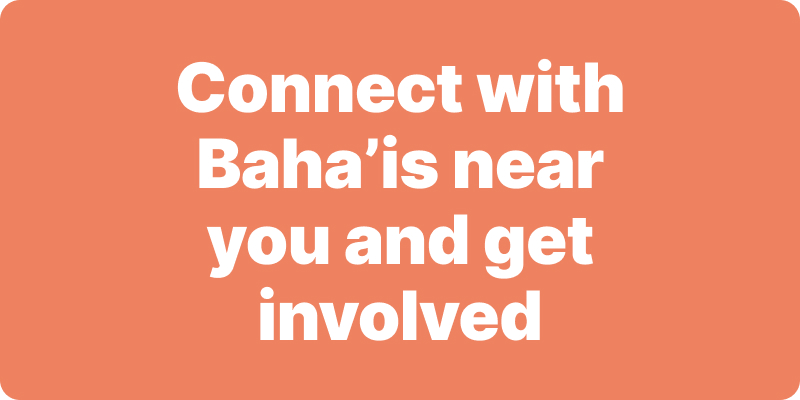 Join activities, celebrations, study groups, spiritual empowerment and education programs for young people, and more.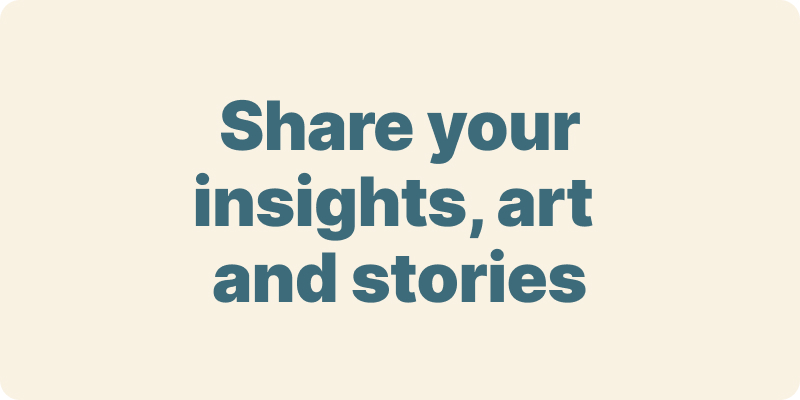 The arts and media have a critical role in how we share our community experiences. We've got resources, projects and more to help you get involved.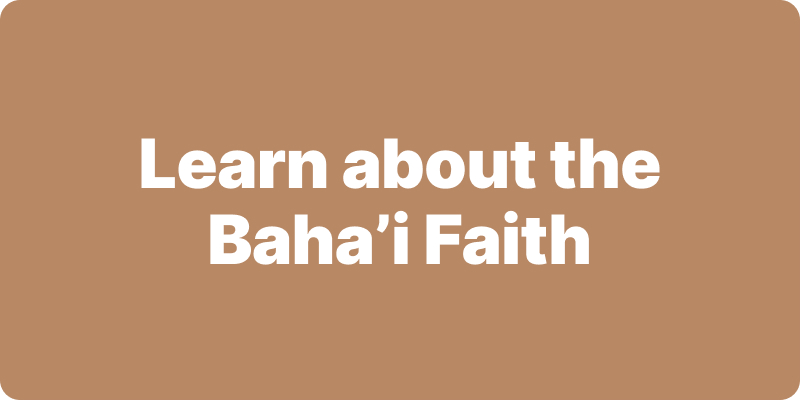 Baha'i beliefs address essential spiritual themes for humanity's collective and individual advancement. Learn more about these and more.
We acknowledge the Traditional Owners of country throughout Australia.

We recognise their continuing connection to land, waters and community. We pay our respects to Aboriginal and Torres Strait Islander people and their cultures; and to elders both past and present.
Baha'i Blog is a non-profit independent initiative
The views expressed in our content reflect individual perspectives and do not represent the official views of the Baha'i Faith.
Visit the site of the
Australian Baha'i Community
and the Baha'i Faith Worldwide