I thought it might be helpful to highlight some of the Baha'i-inspired online resources for children that we've shared on Baha'i Blog over the years as more and more families around the world isolate themselves indefinitely in their homes.
My go-to media is books, but as postal services are affected by the pandemic, I decided to focus this list on online resources that are immediately accessible. I know that this list isn't exhaustive and I'd love for you to share some of your favorite resources, or resources you recently found, or you've created, in the comments section below.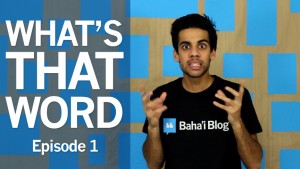 Jordan Raj is our family's favorite comedian. This video series takes tricky words from the Baha'i Writings and explains them in an accessible way. Simultaneously, the shows will entertain you with lighthearted comedy, as you gain invaluable knowledge.
You can find the playlist of What's What Word? videos here on Baha'i Blog's YouTube channel.
Jordan has also created a funny video that explains the concept of social distancing. You can watch that here: Social Distancing Explained (Way Too Simply) by Jordan Raj
---
This beautifully created video series, produced by Mary Darling and Clark Donnelly, features children retelling stories from the life of Baha'u'llah. These 12 videos are short and captivating and can be downloaded so you can watch them anytime. We interviewed Mary and Clark about the series and you can read our conversation here: Stories of Baha'u'llah Told by Children
You can find the videos here on Baha'i Blog:
1. Stories of Baha'u'llah – Who Is Baha'u'llah?
2. Stories of Baha'u'llah – Oneness
3. Stories of Baha'u'llah – Generous Heart
4. Stories of Baha'u'llah – The Dream
5. Stories of Baha'u'llah – Purity of Heart
6. Stories of Baha'u'llah – Unimaginable Majesty
7. Stories of Baha'u'llah – Justice & the Tax Collector
8. Stories of Baha'u'llah – A Hermit's Hospitality
9. Stories of Baha'u'llah – A Child's Encounter with Sweetness
10. Stories of Baha'u'llah – A Wish Came True
11. Stories of Baha'u'llah – Baghdad Coffee Shop
12. Stories of Baha'u'llah – The Siyah Chal (The Black Pit)
You can also watch and download the Stories of Baha'u'llah videos on Westwind Picture's channel on Vimeo.
---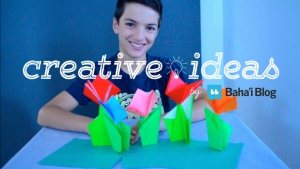 Creative Ideas is a Baha'i Blog video series where we show you how to play or create a variety of games and arts-and-crafts. From making a mini-notebook to crafting paper roses — and many other ideas in between — this 11 instructional video series will keep you busy.
You can find the full playlist of Creative Ideas videos here on Baha'i Blog YouTube channel
---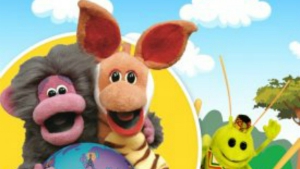 Bobo & Kipi is a children's television show unlike any other. Produced by Susan Sheper, a Baha'i pioneer to the Democratic Republic of the Congo, this virtues-based puppet show was an instant hit with my children. They love the characters, the songs, the animated stories and as a parent, I love having a reference point for when we discuss specific virtues such as generosity and sharing, perseverance, and trustworthiness. You can read our interview with Susan here: Bobo and Kipi: A Fabulous Uplifting Children's TV Show
You can purchase and download seasons 1 here from 9StarMedia and season 2 here.
---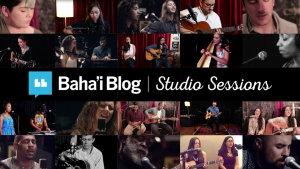 Baha'i Blog Studio Sessions is an initiative where we invite Baha'is and their friends around the world, to come into a studio on location, and then we film and record an original song based on the Baha'i Writings or letters of Shoghi Effendi or the Universal House of Justice. We then make these videos and audio recordings available weekly on our YouTube Channel and SoundCloud page for everyone to listen to and be inspired!
We've published over 260 songs so far, from approximately 40 global locations in about 30 different languages. My family has personally found them very uplifting and they have helped us memorize new prayers. You can watch all of our Studio Sessions here on YouTube and you can listen to them here on Baha'i Blog's Soundcloud page.
---
Over the years we have featured A LOT of Baha'i-inspired musical projects and not that long ago we compiled all those projects into one mega-list. I hope that by sharing this list again you'll have an easy reference point for browsing for Baha'i-inspire music for you and your children to listen to.
You can read the list here: 100 Musical Initiatives, Musician and Albums Featured on Baha'i Blog So Far!
---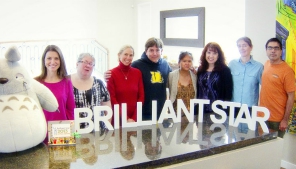 I grew up devouring issues of Brilliant Star magazine. While there may be disruptions to postal services around the world, I wanted to highlight all the amazing resources, such as games, quizzes, instructional videos, articles and so much more that you can find on the Brilliant Star website: https://brilliantstarmagazine.org/. We interviewed Creative Director Amethel Parel-Sewell about Brilliant Star and you can read all about it here: Brilliant Star – A Baha'i-Inspire Magazine and Website for Children
---
Perhaps you've already heard Sarah Perceval's enchanting voice. She has recorded several story-telling audio collections for young listeners such as:
I learned more about Sarah when I interviewed her about Women Who Changed the World (you can read that interview here on Baha'i Blog). If you're looking for audio stories for children, I definitely recommend checking out her Bandcamp page: https://sarahperceval.bandcamp.com/
---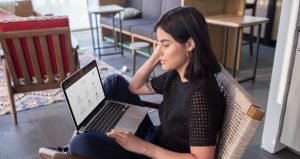 Hasten Baha'i Women is full of resources such questions to ponder based on the Baha'i Writings, stories of Baha'i women both historical and contemporary, music, free printables, videos, recipes, and much more! Bre Vader and Jaleh Mostaghim are the sister-duo behind the site and you can read my interview with them here on Baha'i Blog.
Since the outbreak of the COVID-19 pandemic, Bre and Jaleh have shared a lot of new content especially for children, including a sweet video series called Good Morning Baha'is created and produced by Bre's kids. You can watch the videos here: https://www.hastenbahaiwomen.com/videos Other resources for kids include activity sheets, puzzles, worksheets and more. You can find them all on Hasten Baha'i Women.
---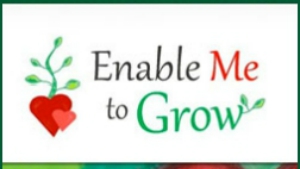 Enable Me to Grow is a fantastic site, filled with ideas and resources for children (for example I have made so much use of the Radiant Hearts materials for classes for young kids). Chelsea and Penina launched this website in February 2012 after deciding they wanted to create a useful resource for Baha'i mothers around the world. We wrote about the site briefly when it was newly launched (you can read that article here), and since then Chelsea has been no stranger to Baha'i Blog. Perhaps most pertinently for this list, we interviewed her about her At First Light devotional album for children – you can read that interview here on Baha'i Blog.
---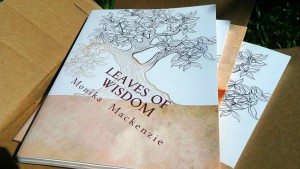 Several years ago I interviewed artist and creator Monika MacKenzie about her coloring book Leaves of Wisdom (you can read the interview here on Baha'i Blog). She also offers free coloring pages on her Facebook page, Bahai Coloring Pages, and since our interview, she has created several more coloring books that are all available for digital download.
For more information, please visit Monika's Facebook page.
---
Although we've never met in person, I've been honored to get to know Melissa Charepoo through her work. I chatted with her about her books for children about Ayyam-i-Ha, the Fast & Naw-Ruz (you'll find that interview here) and about her book about the Life of Baha'u'llah (here's that interview). What was only highlighted in passing in these interviews is that Melissa has a lot of other great resources on her site, delighted-hearts.com. Her website offers a wealth of free coloring sheets, activities, and crafts for children and if you haven't checked it out already, its worth exploring!
---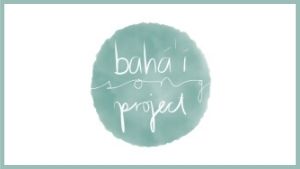 For children who play musical instruments, you might want to check out The Baha'i Song Project. Created by Dayyan Smith and Nadine Reyhani, this initiative includes videos of songs from the Baha'i Writings, in a multiplicity of languages, and downloadable lyrics and chords so anyone can learn the melody and the words. The site is easy-to-use and brimming with resources like their YouTube Channel.
You can read our interview with Dayyan and Nadine here on Baha'i Blog and you can explore The Baha'i Song Project here: bahai-song-project.de
---
Like Melissa, I've gotten to know Susan through her work. She created a tiny Baha'i Prayer Book and tiny introductory book to the Baha'i Faith (which are so charming!) and she told us all about them here in this Baha'i Blog interview: Susan Engle's Tiny Baha'i Books. She also wrote a biography of Robert Sengstacke Abbott for children (more information can be found here), but there's a hidden gem at the bottom of that interview that might be most helpful right now: Susan also has a website of Baha'i-inspired poetry and stories that are truly delightful.
You can find her website here: iambicnana.com
---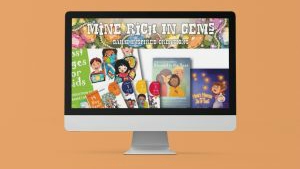 Mine Rich in Gems is an incredible resource for teaching children and junior youth (from the ages of 2-14). Created by a family team made up of wife and husband, Lili and Wei, along with daughters, Kati and Christi, Mine Rich in Gems offers downloadable Baha'i-inspired activity booklets and materials in support of Feasts, Holy Day celebrations, children's classes, home visits and other occasions. These resources are jam-packed with stories, games, puzzles and coloring sheets.
You can read our interview with them here on Baha'i Blog.
And that wraps up my list! I hope you found it helpful. I know that these resources are only the ones that we've mentioned here on Baha'i Blog over the years. Please feel free to add other resources you've created or that you use in the comments section below!
Posted by
In her innermost heart, Sonjel is a stay-at-home parent and a bookworm with a maxed out library card but professionally she is a museologist with a background in English Literature. She currently lives on Prince Edward Island, an isle in the shape of a smile on the eastern Canadian coast. Sonjel is a writer who loves to listen to jazz when she's driving at night.
"*" indicates required fields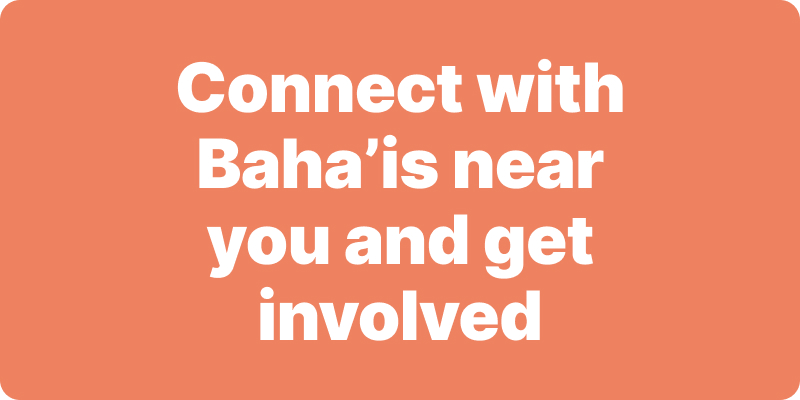 Join activities, celebrations, study groups, spiritual empowerment and education programs for young people, and more.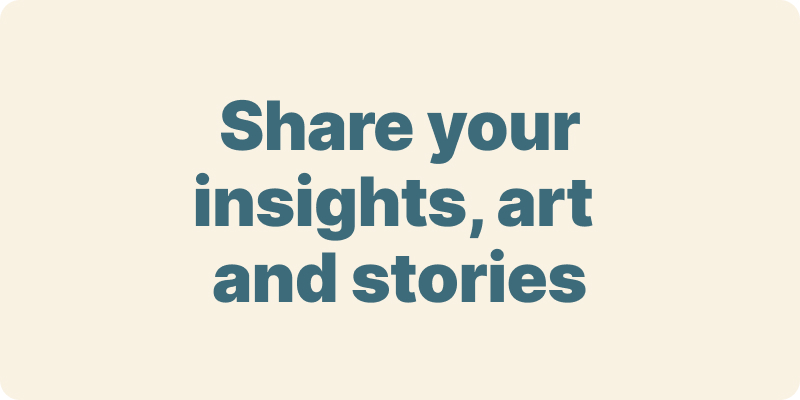 The arts and media have a critical role in how we share our community experiences. We've got resources, projects and more to help you get involved.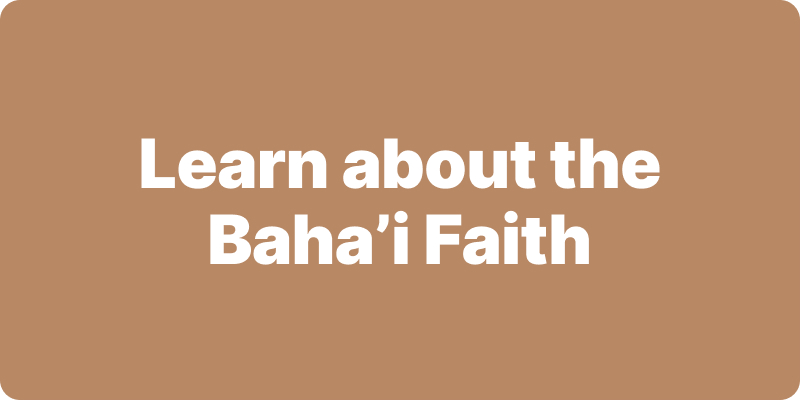 Baha'i beliefs address essential spiritual themes for humanity's collective and individual advancement. Learn more about these and more.
We acknowledge the Traditional Owners of country throughout Australia.

We recognise their continuing connection to land, waters and community. We pay our respects to Aboriginal and Torres Strait Islander people and their cultures; and to elders both past and present.
Baha'i Blog is a non-profit independent initiative
The views expressed in our content reflect individual perspectives and do not represent the official views of the Baha'i Faith.
Visit the site of the
Australian Baha'i Community
and the Baha'i Faith Worldwide