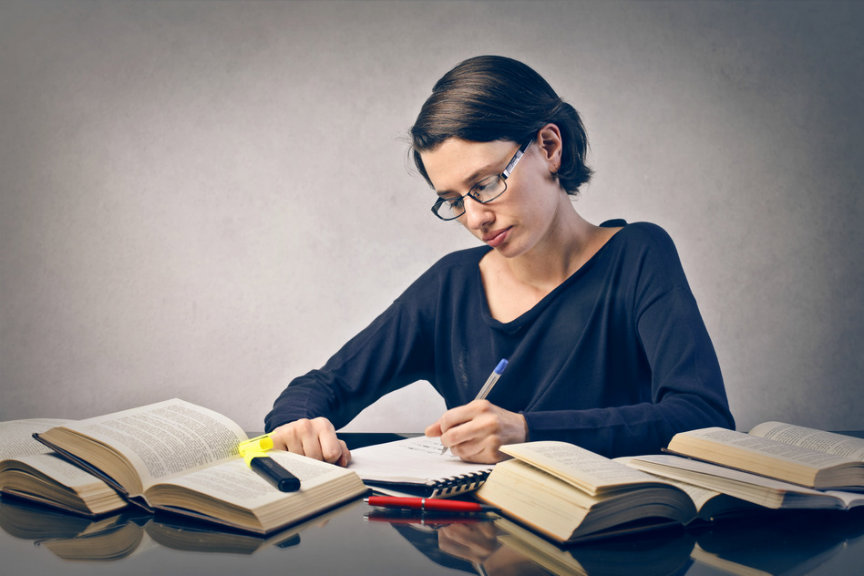 I naively and ignorantly thought that because I had been raised a Baha'i that I knew the Writings well. It wasn't long before I realized that while I knew many of the principles of the Faith, I barely knew its sacred texts at all. Baha'u'llah exhorts us to immerse ourselves in the ocean of His words, and I was merely floating on the surface. In a boat.
I personally find that a small part of diving into the study of a text requires that I figure out its context. Through various deepening classes, I have learned that these 3 questions can prove very useful.
The first question I ask, particularly when it relates to a work of Baha'u'llah, is:
When and where was the text revealed or who compiled it?
The answer to this question adds a new level of appreciation to my study. For example, my understanding of the majesty and grandeur of The Kitab-i-Aqdas is heightening when I consider that, by contrast, it was revealed in a small room, in an overly crowded tiny dwelling, under house-arrest, in a pestilential penal colony whose air was so foul that it was said a passing bird would drop dead from the stench.
The date of revelation is also important. Was a text revealed prior to Baha'u'llah's revelation or after? In Volume I of The Revelation of Baha'u'llah, Adib Taherzadeh describes how the station of Baha'u'llah prior to His revelation was like a fabric covered lamp. Its brilliance was muted but nevertheless present. The Kitab-i-Iqan, for example, was revealed a year prior to His declaration and keeping this in mind augments my appreciation of His words and assertions.
Some of the volumes of the writings available to us are compilations — like Gleanings from the Writings of Baha'u'llah. A friend once told me that if he were stranded on a deserted island with only one book, he would hope it was a copy of Gleanings as this compilation of the writings of Baha'u'llah is made all the sweeter because it was put together by Shoghi Effendi. Of all of the writings of the Blessed Perfection, these are the ones he personally selected for foundational study.
Perhaps most poignant of all compilations to me is the Tablet of Visitation that is recited at the Shrines of the Bab and Baha'u'llah. This tablet is a tapestry of passages of the Blessed Beauty that were lovingly stitched together by the grief-stricken Nabil, and granted authority by the Master. To recite its words is to pay homage to the Bab and Baha'u'llah — all through the silent tribute of a faithful servant so devastated at the passing of Baha'u'llah that he walked into the sea and took his own life.
The second question I ask is:
What measure of authority does the text have?
This becomes particularly interesting in the case of the writings of 'Abdu'l-Baha because not all the publications of His words carry the same weight. Those written in His own hand — such as The Secret of Divine Civilization, Memorials of the Faithful, and The Will and Testament of 'Abdu'l-Baha, to name a few– stand undeniably and irrevocably authoritative. Some texts, like The Promulgation of Universal Peace, provide a different type of inspiration: it contains transcriptions of His talks that were never approved by the Master, and in some ways it can be considered similar to pilgrim's notes.
The Guardian also clarifies this:
Shoghi Effendi has laid down the principle that the Baha'is should not attribute much importance to talks reported to have been given by the Master, if these have not in one form or other obtained His sanction. […] Those talks of the Master that were later reviewed by Him, corrected or in some other form considered authentic by Himself, such as the 'Some Answered Questions', these could be considered as Tablets and therefore be given the necessary binding power. All the other talks such as are included in Ahmad's diary or the diary of pilgrims, do not fall under this category and could be considered only as interesting material to be taken for what they are worth.

From a letter written on behalf of Shoghi Effendi to the United States Publishing Committee, December 29, 1931
This makes Some Answered Questions all the more special and its unique process of authorization is included in its introduction:
As interlocutor, Miss Barney arranged for one of Abdu'l-Baha's sons-in-law, or for one of the three distinguished Persians of His secretariat of that period, to be present during the talks to ensure accuracy in recording His replies to the questions asked Him. 'Abdu'l-Baha later read the transcriptions, sometimes changing a word or a line with His reed pen. They were later translated into English by Miss Barney.
What does this difference mean? Personally, it means that I study and gain inspiration from all of the above mentioned texts, but I am lighthearted about the semantics of those that are not authoritative.
The third question I like to pose is:
What does the Guardian say about the text?
God Passes By is an amazing resource for many reasons but one of those reasons is that it provides the ultimate summary, description and tribute of the writings. When examining a particular text, it can be really helpful to read what Shoghi Effendi masterfully says about it. Because the sacred writings of our Faith are so unlike anything else I've ever read, I find myself needing a basic understanding of a text before I dive into it and I cherish God Passes By for assisting me with this.
These are 3 of my favourite study questions but there are so many other tools out there! There are published study guides, like this guide to The Kitab-i-Iqan by Hooper Dunbar, there are some great resources online (like this website, where you can also download, Ocean, a searchable library of religious texts), and you never know what gems you'll find when you study with others.
---
Posted by
In her innermost heart, Sonjel is a stay-at-home parent and a bookworm with a maxed out library card but professionally she is a museologist with a background in English Literature. She currently lives on Prince Edward Island, an isle in the shape of a smile on the eastern Canadian coast. Sonjel is a writer who loves to listen to jazz when she's driving at night.
"*" indicates required fields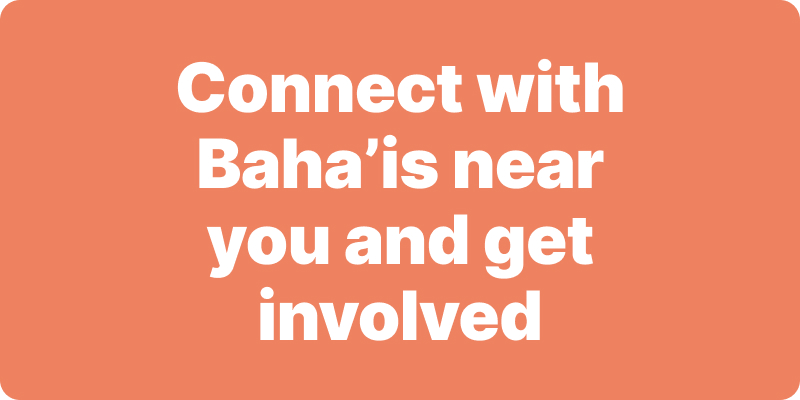 Join activities, celebrations, study groups, spiritual empowerment and education programs for young people, and more.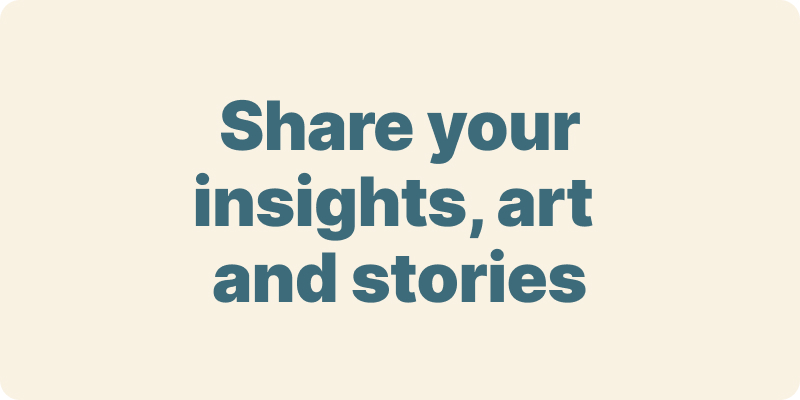 The arts and media have a critical role in how we share our community experiences. We've got resources, projects and more to help you get involved.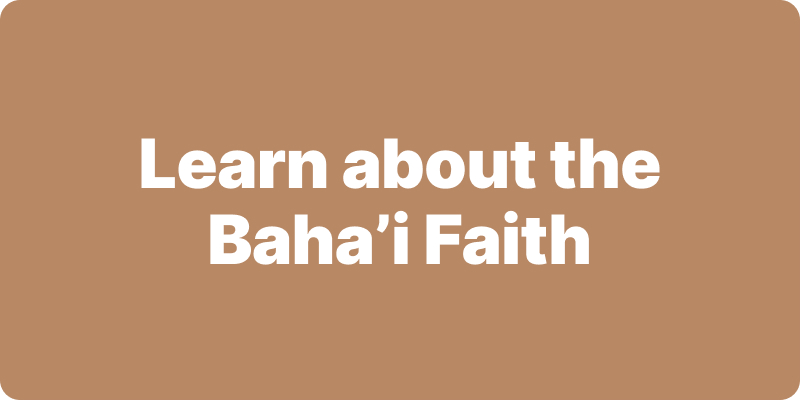 Baha'i beliefs address essential spiritual themes for humanity's collective and individual advancement. Learn more about these and more.
We acknowledge the Traditional Owners of country throughout Australia.

We recognise their continuing connection to land, waters and community. We pay our respects to Aboriginal and Torres Strait Islander people and their cultures; and to elders both past and present.
Baha'i Blog is a non-profit independent initiative
The views expressed in our content reflect individual perspectives and do not represent the official views of the Baha'i Faith.
Visit the site of the
Australian Baha'i Community
and the Baha'i Faith Worldwide