In the United States, the conclusion of the summer Olympics also means we're fast approaching another presidential election. In fact, the way various elections are staggered, we're never more than a few months away from an election of some kind. Perhaps in your country, you too are blessed to have the freedom to elect your governmental leaders. It's a precious and hard-won human right that the whole world is destined to exercise.
Democracy is a core value of Baha'i life. The way in which we govern our own affairs is deeply democratic. We elect our leaders from the bottom of the administrative order to the very top. But we do it all without campaigning. We don't put our own names or those of others up for election, and likewise we don't engage in negative self-campaigning to remove ourselves from consideration. Baha'is simply and prayerfully vote for a slate of people they believe will best serve the community, and, in the case of Spiritual Assemblies, the nine top vote-getters are elected.
When it comes to civic life, we vote in governmental elections; however we are not to campaign, and a concern for unity would dictate that we not even discuss our preference with others.
This non-involvement in partisan politics is a new concept to most who encounter it. In my own culture, not only is it new but it runs afoul of longstanding social norms that hold political involvement as a virtue, not a vice. Standing up for this or that political initiative, full-throated support of your candidate, yard signs, bumper stickers, going door-to-door, participating in rallies or protests, posting your politics on Facebook – all of these are expected, and Baha'is are often conspicuous in their absence from these activities, having to gently decline to put a sign in our yard for our neighbor running for the school board or to donate money to a campaign or explaining why we're not going to the polls to vote in primary (party) elections.
In the Baha'i Faith, prohibition of a given thing is sufficient reason to abstain from it, but I have found that contemplating the wisdom and real-world consequences of the Teachings has been a boon to my own faith. In thinking about this topic, I've identified six distinct reasons to abstain from partisan politics, over and above the fact that we're required to.
1. Interpersonal Unity
Perhaps the best reason is simply to avoid hurting feelings and alienating others. When people understand that the whole point of the Baha'i Faith is the unification of humanity, they usually get fairly quickly the problem with partisan politics, which, by its very nature divides people and sets one side in a perpetual battle against the other. This state of perpetual conflict is not only true for the elected but runs all the way down to those who simply hold an opinion. Discussing political opinions with friends can be an amusing parlor game, but more often it results in discomfort between friends and family members and is a source of irritation. I've even known friends who have ceased to be such when they discovered each other's political preferences. This is doubly tragic when we consider how seldom if ever such mutual irritation changes anything.
I recently saw and reposted an amusing but profound graphic on Facebook that read: "Your constant political posts on Facebook have finally turned me to your way of thinking. Said nobody. Ever." At least half of my friends who "Liked" the post were guilty of the charge. Apparently, they only read opposing views as "politics," while their own jabs and public political alignments are merely expressions of common sense or humor.
Having identified how partisan politics undermines the spirit of unity, I'll move quickly through the remaining five reasons:
2. Protecting Oppressed Believers
Having a ban on partisan politics as part of the doctrine of the Faith helps to insulate Baha'is from charges of sedition in countries that lack freedom of political expression. "Revolutionaries? It says right here in our scripture we're not even allowed to be partisans."
3. The Baha'i Faith doesn't fit on the traditional political 'spectrum'
Members of the Faith cannot identify with a party because the teachings of the Faith will not conform to any party platform. Moreover, we can't really even identify with a lower-case political ideology like "liberal" or "conservative," because ideology itself breaks down in the solution of the Faith's teachings. We reject the liberal-conservative spectrum in favor of a list of principles that refuses to be plotted easily on a typical spectrum. To use just two examples, reducing the extremes of wealth and poverty might be a sentiment in harmony with the political left, while the emphasizing the importance of work is a sentiment dear to the right. Progressive income tax, left. Capital punishment, right. And so on. (We can say, however, the Faith eschews both political extremes in explicitly rejecting communism and libertarianism.)
4. Politics as currently practiced is inherently unspiritual
Living through just a few political cycles as a Baha'i sensitizes one to how inherently unspiritual politics is as practiced today. Candidates are bound by tradition to engage in self-aggrandizement and the telling half-truths and lies about opponents to paint them in the worst possible light.
And if it were a spiritual practice, why does it seem politics appeals to ever more superficial qualities like good looks, smooth presentation skills, and fear.
5. Partisan politics appeals to zero-sum mentality
The exercise of politics after winning usually involves competition for resources based on geographic territory instead of the best interest of the whole polity.
6. Partisan campaigning wastes massive amounts of resources and energy
Finally, consider the resources – both energy and money – expended on defeating an opponent and defending one's own side, both during and after campaigns. What could such human and monetary resources be used to achieve if they weren't flushed down the toilet of history by political gamesmanship?
Abdu'l-Baha said, "Speak thou no word of politics; thy task concerneth the life of the soul, for this verily leadeth to man's joy in the world of God. Except to speak well of them, make thou no mention of the earth's kings, and the worldly governments thereof. Rather, confine thine utterance to spreading the blissful tidings of the Kingdom of God, and demonstrating the influence of the Word of God, and the holiness of the Cause of God."
No word of politics? Or of worldly governments? That's a tall order! But if you try it, you'll find it's a commandment that will bless your life in the exact degree that ignoring it has vexed all of ours.
Posted by
Avrel Seale lives in Austin, Texas, U.S.A., where he writes and speaks frequently on the Baha'i Faith. He's the author of seven books and the blog The Trailhead.
"*" indicates required fields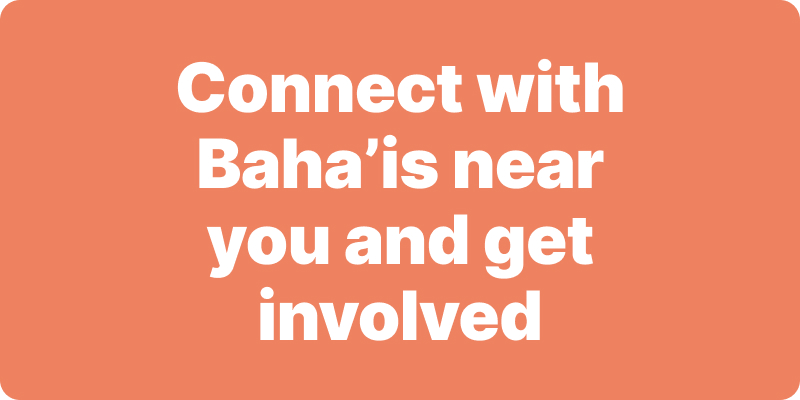 Join activities, celebrations, study groups, spiritual empowerment and education programs for young people, and more.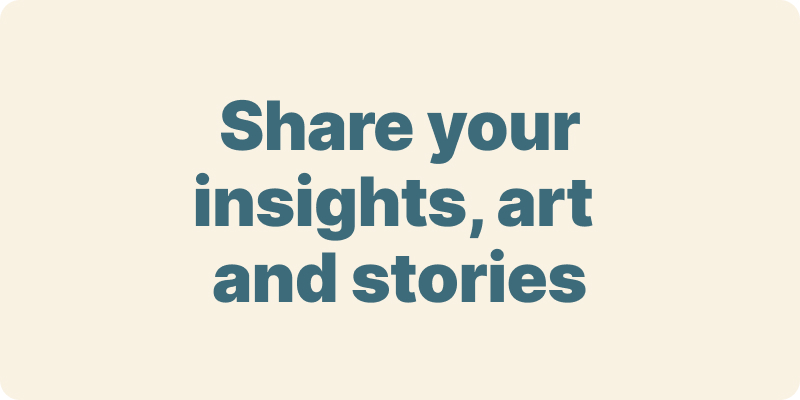 The arts and media have a critical role in how we share our community experiences. We've got resources, projects and more to help you get involved.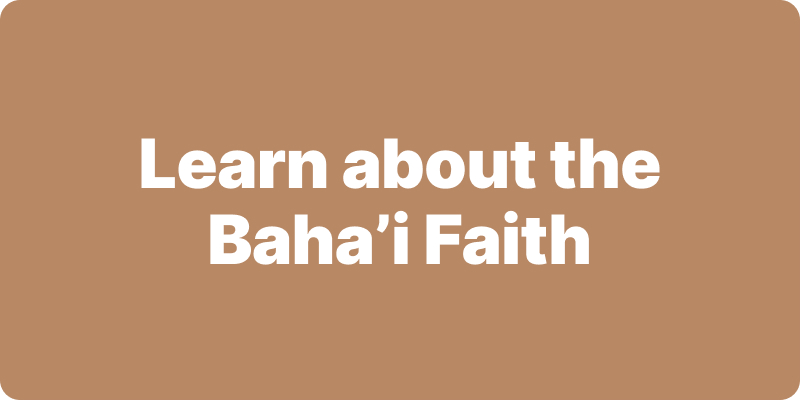 Baha'i beliefs address essential spiritual themes for humanity's collective and individual advancement. Learn more about these and more.
We acknowledge the Traditional Owners of country throughout Australia.

We recognise their continuing connection to land, waters and community. We pay our respects to Aboriginal and Torres Strait Islander people and their cultures; and to elders both past and present.
Baha'i Blog is a non-profit independent initiative
The views expressed in our content reflect individual perspectives and do not represent the official views of the Baha'i Faith.
Visit the site of the
Australian Baha'i Community
and the Baha'i Faith Worldwide