Over the last 15 years I've had the opportunity to participate, tutor, and be involved to varying degrees in numerous Baha'i study circles in different parts of the world. I've experienced very good ones, and ones that could use a little work. Ones that completed the Ruhi book we were working on, and ones that fizzled out before completion. Ones that were run at an extremely intensive and accelerated pace, and ones that took over a year to complete. Ones that brought people into the Faith, and ones that weren't very well received by some of the participants.
The fact is that no matter what you think about study circles or what your involvement has been with them over the years, study circles have and continue to revolutionize many Baha'i communities worldwide, helping to change the overall culture of the Baha'i community – and I think for the better.
Of course there's always room for improvement, and we're all learning through action and reflection while continuously developing and working on improving our 'posture of learning', but I thought it would be interesting to look at just six of the ways study circles have helped the Baha'i community, so let's take a look:
1. Becoming less insular as a community and helping us reach out.
Let's be clear: Baha'i study circles are not just for Baha'is. By now most Baha'is should know that, but reaching out to our friends and neighbours to join us in a Baha'i study circle is not easy for everyone, but the fact is that study circles have helped us to start thinking outside the parameters of the Baha'i community, and they've served as a catalyst for many of us to reach out, invite, and talk about the Faith with others, reminding us of the fact that the Teachings of Baha'u'llah are for everyone, and not just Baha'is, but for the community at large no matter what their beliefs.
2. Emphasis on reading and studying the Baha'i Writings.
Baha'is are encouraged to read and study the Writings. Now I'm sure many of us do this already, but for those of us who need a little guidance or a tip or two of what exactly to read, going through the Ruhi sequence of books definitely helps guide us to the important concepts we should be studying.
Did you know that once you've completed books one through to seven of the Ruhi sequence of courses, you would have read and studied with your study circle a total of 545 quotations from the Baha'i Writings? Yes folks, that's right! 545 quotations. That's pretty significant!
Although we're meant to study the Baha'i Writings, and even read the Writings every morning and evening, my guess is that many of us may not have had the discipline to do this, and so study circles have provided us with a systematic opportunity to deepen in the Writings, and furthermore – as mentioned in the first point – you're not just reading the Baha'i Writings, you're reflecting and discussing these quotations and the concepts they present with a group of people who quite often have varying beliefs and understandings. So that's pretty good!
3. Nurturing a sense of ownership.
Before Baha'i study circles hit the scene, I think you could argue that many Baha'i communities had developed what could perhaps be classified as a 'culture of dependency' on certain individuals in the community. These individuals were often seen as more knowledgable on issues relating to the Faith and its history, so community would turn to them for all of their Baha'i knowledge, and not turn to the Writings to learn about a topic themselves. For example, we would go to a deepening class based on a certain book or topic, and often the dynamic of the deepening would be a one-way interaction between the speaker and the participants. Sure, there were a few questions here and there, but by-in-large the person holding the deepening would be the person everyone looked to for the answers.
Now I'm not saying that deepening classes are not valid and that they don't have a role in community life – of course they do, and I'm a huge fan, but the fact remains that many community members were indirectly (and unintentionally) dis-empowering themselves from delving into the Writings and really internalising and 'digesting' the Words of God for themselves. Study circles have countered that culture of dependency now by removing the 'middle-man' in a sense, encouraging us to deepen in the Baha'i Writings for ourselves, and even charging us with the task of memorizing the quotes found in the Ruhi books. What better way to really internalize them! With approximately 70,000 friends capable of serving as tutors of study circles, 1 I think the culture has definitely changed as a result.
4. Encouraging the Writings to become a part of us through memorization.
In one of Baha'u'llah's Tablets, He encourages us to memorize the Baha'i Writings:
From the texts of the wondrous, heavenly Scriptures they should memorize phrases and passages bearing on various instances, so that in the course of their speech they may recite divine verses whenever the occasion demandeth it, inasmuch as these holy verses are the most potent elixir, the greatest and mightiest talisman.

Baha'u'llah – Tablet to Siyyid Mihdiy-i-Dahaji
The Ruhi sequence of courses encourage us to memorize the Baha'i Writings, and they've even done a lot of the work for us by hand-picking a ton of them for us. In fact, did you know that between the pages of Ruhi books one through to seven, there are 137 Baha'i quotations we're asked to memorize?
You can already see the result of this emphasis on memorization amongst those who have been involved in the sequence of courses and I've personally noticed a significant shift over the last several years of the way in which we're all using the Baha'i Writings in our everyday speech, and this I beleive has had a direct effect on our ability to engage in meaningful and distinctive conversations.
Furthermore, by participating in study circles we've had to come up with creative ways to memorize these quotes, and this has not only been fun, but it's helped ensure that we do this.
5. A unified vision and systematic action.
In a letter to the to the participants of the 114 Youth Conferences currently taking place around the world, the Universal House of Justice wrote:
The possibilities presented by collective action are especially evident in the work of community building, a process that is gaining momentum in many a cluster and in neighbourhoods and villages throughout the world that have become centres of intense activity.

1 July 2013, The Universal House of Justice, To the participants in the 114 youth conferences
Before the Institute Process was adopted by the entire Baha'i world, we were all doing our own little thing in our our own little corners. Now that we've got a structured and systematic 'road map', we're all able to focus our energies with unified vision and action, and this has proven to be extremely practical and powerful. There's nothing cooler than being able to chat to someone in Nepal, South Africa or Canada and know what they're talking about when they mention what Ruhi books they've completed or are participating in. Especially for those of us who move around a lot as well, you can turn up to a community anywhere in the world and just 'plug' yourself straight into the activities.
6. Community building and a focus on service.
As Baha'is we know that service to others is an integral part of our Faith. As Abdu'l-Baha explained:
…all effort and exertion put forth by man from the fullness of his heart is worship, if it is prompted by the highest motives and the will to do service to humanity. This is worship: to serve mankind and to minister to the needs of the people. Service is prayer.

Abdu'l-Baha, Paris Talks
Service is also fundamental to the sequence of courses developed by the Ruhi Institute. As the Ruhi Institute explains:
…the Institute's main sequence of courses is not arranged according to a series of subject matters, with the specific aim of increasing individual knowledge. The content and order are based, rather, on a series of acts of service, the practice of which creates capacity in the individual to meet the exigencies of dynamic, developing communities. And as also noted above, the enhancement of such capacity is viewed in terms of "walking a path of service"…The acts of service treated in the Institute's main sequence of courses are intended, then, to establish a dynamic pattern of action that will lead to the sound development of local communities.

Instituto Ruhi
The Universal House of Justice explains this in the 2010 Ridvan Message:
More important is that every soul feel welcome to join the community in contributing to the betterment of society, commencing a path of service to humanity…

Ridvan Message 2010 – The Universal House of Justice
The recent video from the Baha'i World Centre called Frontiers of Learning provides us with examples of what community building can look like so that we can reflect on their experiences and learn from them. I find it incredibly humbling to see the world embracing vision of Baha'u'llah executed in all corners of the world. If you haven't seen Frontiers of Learning yet, I highly recommend it!
Okay so that's it for now, and I hope you've found these six points interesting and useful!
Footnotes & Citations
28 December 2010 – The Universal House of Justice, Five Year Plan Message 2011-2016[↩]
Posted by
Naysan is passionate about using the arts and media to explore the teachings of the Baha'i Faith. Back in 2011, Naysan started up the Baha'i Blog project, channeling his experiences in both media and technology companies to help create a hub for Baha'i-inspired content online.
"*" indicates required fields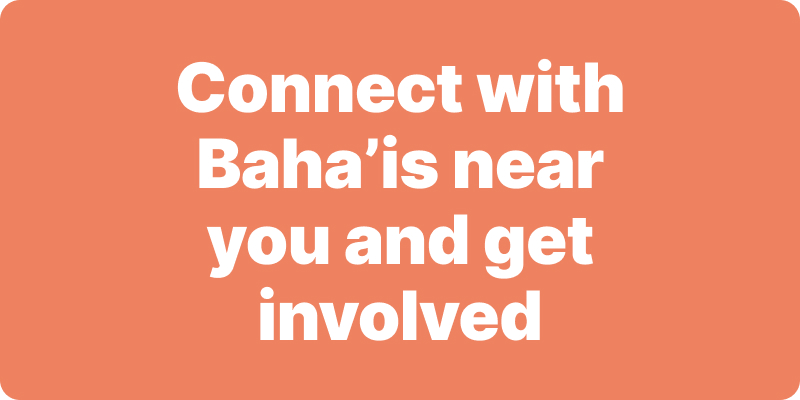 Join activities, celebrations, study groups, spiritual empowerment and education programs for young people, and more.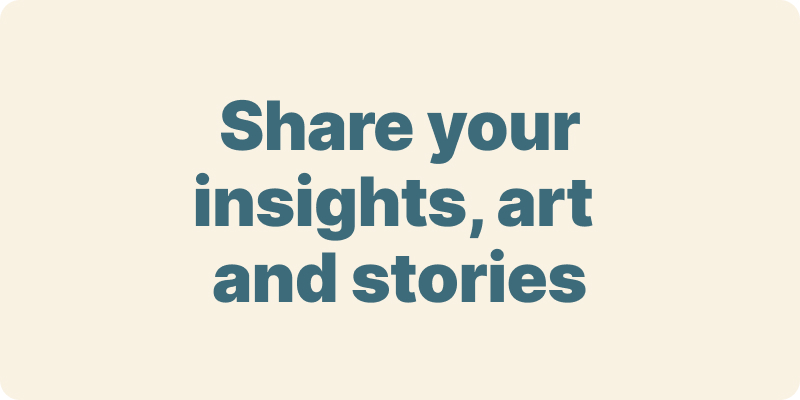 The arts and media have a critical role in how we share our community experiences. We've got resources, projects and more to help you get involved.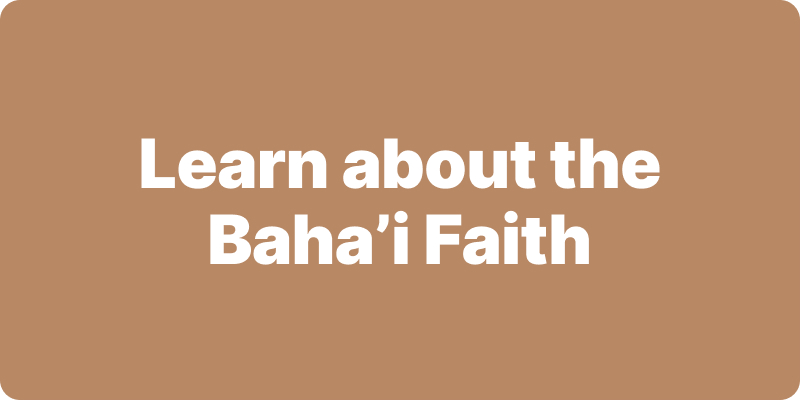 Baha'i beliefs address essential spiritual themes for humanity's collective and individual advancement. Learn more about these and more.
We acknowledge the Traditional Owners of country throughout Australia.

We recognise their continuing connection to land, waters and community. We pay our respects to Aboriginal and Torres Strait Islander people and their cultures; and to elders both past and present.
Baha'i Blog is a non-profit independent initiative
The views expressed in our content reflect individual perspectives and do not represent the official views of the Baha'i Faith.
Visit the site of the
Australian Baha'i Community
and the Baha'i Faith Worldwide