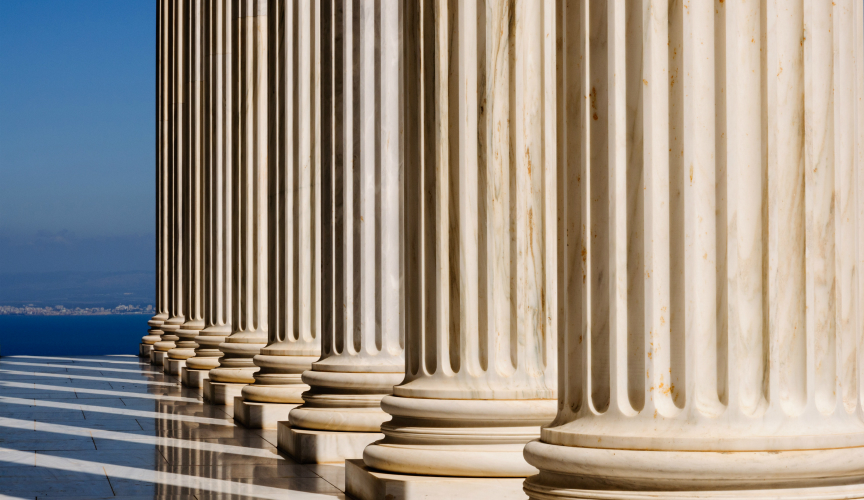 Once, while studying a recent message from the Universal House of Justice, a friend commented on how much she loves and cherishes the closing paragraph of every letter from the Universal House of Justice. She described how they are filled with love, how they give her energy and how they inspire her to serve others with renewed and increased excitement. She compared the last paragraph of these letters to listening to the right music while exercising and explained how both encourage her to strive harder with joy and enthusiasm. 
Inspired by her comment, I've compiled seven of my favourite closing paragraphs from letters from the Universal House of Justice. They're listed below in no particular order. But while I love these paragraphs on their own, I think the ultimate energizer comes in reading and studying the messages in their entirety. Some of the messages quoted below can be found on the official website of the Universal House of Justice, and some are taken from the book Turning Point: Selected Messages of the Universal House of Justice and Supplementary Material 1996-2006. Here they are!
1. 14 October 2016 For the inauguration of the Mother Temple of South America
Bowing our heads at the Threshold of the Ancient Beauty, we give thanks that He has enabled His devoted followers to construct so striking a Temple fashioned of glass, stone, and light, nurturing an attraction to the sacred. The gratitude we feel increases our longing for that glorious day when the blessing of a Mashriqu'l-Adhkar will be conferred upon every city and village, and we look first with eagerness to those countries where national and local Houses of Worship are beginning to emerge. May the resplendent sight of what the community of the Greatest Name has now accomplished in Santiago spur the faithful everywhere to intensify their service, however humble, rendered for the betterment of the world, offered to the Glory of God.
2. 8 February 2013 Announcing the convocation of 95 youth conferences around the world
Beloved friends: To every generation of young believers comes an opportunity to make a contribution to the fortunes of humanity, unique to their time of life. For the present generation, the moment has come to reflect, to commit, to steel themselves for a life of service from which blessing will flow in abundance. In our prayers at the Sacred Threshold, we entreat the Ancient Beauty that, from out a distracted and bewildered humanity, He may distil pure souls endowed with clear sight: youth whose integrity and uprightness are not undermined by dwelling on the faults of others and who are not immobilized by any shortcomings of their own; youth who will look to the Master and "bring those who have been excluded into the circle of intimate friends"; youth whose consciousness of the failings of society impels them to work for its transformation, not to distance themselves from it; youth who, whatever the cost, will refuse to pass by inequity in its many incarnations and will labour, instead, that "the light of justice may shed its radiance upon the whole world."
3. 26 March 2016 Regarding the centenary of the revelation of the first of Abdu'l-Baha's Tablets of the Divine Plan
… We pay homage to the humblest ministrations and ceaseless endeavours of the Faith's devoted rank and file, as well as to the extraordinary accomplishments of its heroes, knights, and martyrs. On vast continents and scattered islands, from arctic regions to desert climes, atop mountain plateaus and across lowland plains, in crowded urban quarters and villages along rivers and jungle paths, you and your spiritual forebears brought the message of the Blessed Beauty to peoples and nations. You sacrificed rest and comfort and left your homes to journey to unfamiliar lands or homefront outposts. You set aside your own interests for the common good. Whatever your means, you sacrificially contributed your share of resources. You taught the Faith to multitudes, to groups in various settings, and to individuals in your homes. You quickened souls and helped them on their own paths of service, disseminated widely the Baha'i writings and participated in deep study of the teachings, strove for excellence in all fields, engaged diverse peoples of all strata in conversations pertaining to the search for solutions to humanity's ills, and initiated efforts for economic and social development. Though misunderstandings and problems sometimes arose, you forgave one another and marched together in serried lines. You raised the framework of the Administrative Order and clung steadfastly to the Covenant, protecting the Faith from every blow directed against it. In your ardour for the Beloved, you endured prejudice and estrangement, privation and loneliness, persecution and imprisonment. You welcomed and nurtured generations of children and youth upon whom the vitality of the Faith and future of humanity depend, and as tested veterans, you heeded the Master's admonition to serve until your last breath. You have written the story of the unfoldment of the Divine Plan on the scroll of its first century. Before you, beloved friends, lies stretched out the blank scroll of the future on which you and your spiritual descendants will inscribe fresh and lasting deeds of renunciation and heroism for the betterment of the world.
4. Ridvan 1996 To the followers of Baha'u'llah in Africa
Our ardent prayer at the Holy Threshold on your behalf is that the divine storehouses of heaven may pour out their bounties upon you all, healing your ills, magnifying your powers, and enabling you to achieve victory upon victory.
5. Ridvan 1999
Dear Friends: The days pass swiftly as the twinkle of a star. Make your mark now, at this crucial turning point of a juncture, the like of which shall never return. Make that mark in deeds that will ensure for you celestial blessings — guarantee for you, for the entire race, a future beyond any earthly reckoning.
6. 24 May 2001 To the Believers Gathered for the Events Marking the Completion of the Projects on Mount Carmel
With all the fervor of thankful hearts, we will pray at the Holy Threshold that Baha'u'llah will bless and confirm every effort you make to advance His purpose for the redemption of humankind and the healing of its ills.
7. Ridvan 2015
At this Ridvan, then, while we see much to be done, we see many ready to do it. In thousands of clusters, neighbourhoods, and villages, fresh springs of faith and assurance are pouring forth, cheering the spirits of those touched by their reviving waters. In places, the flow is a steady stream, in some, already a river. Now is not the moment for any soul to linger upon the bank—let all lend themselves to the onward surge.
Inspired to read more? A collection of letters is available to read on the website of the Universal House of Justice. You can also read selected messages on the Baha'i Reference Library.
Posted by
In her innermost heart, Sonjel is a stay-at-home parent and a bookworm with a maxed out library card but professionally she is a museologist with a background in English Literature. She currently lives on Prince Edward Island, an isle in the shape of a smile on the eastern Canadian coast. Sonjel is a writer who loves to listen to jazz when she's driving at night.
"*" indicates required fields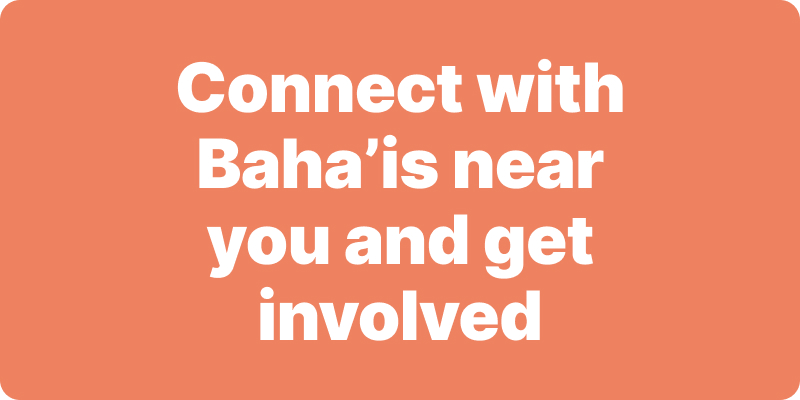 Join activities, celebrations, study groups, spiritual empowerment and education programs for young people, and more.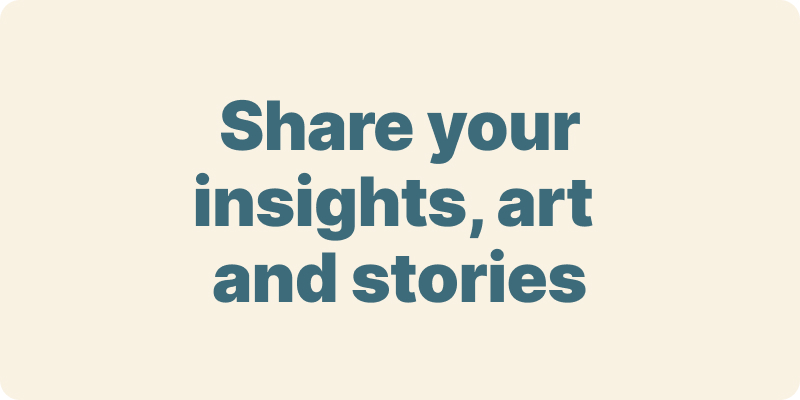 The arts and media have a critical role in how we share our community experiences. We've got resources, projects and more to help you get involved.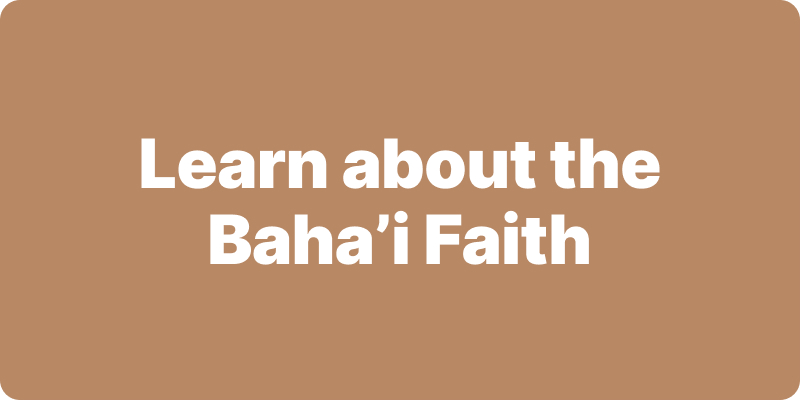 Baha'i beliefs address essential spiritual themes for humanity's collective and individual advancement. Learn more about these and more.
We acknowledge the Traditional Owners of country throughout Australia.

We recognise their continuing connection to land, waters and community. We pay our respects to Aboriginal and Torres Strait Islander people and their cultures; and to elders both past and present.
Baha'i Blog is a non-profit independent initiative
The views expressed in our content reflect individual perspectives and do not represent the official views of the Baha'i Faith.
Visit the site of the
Australian Baha'i Community
and the Baha'i Faith Worldwide