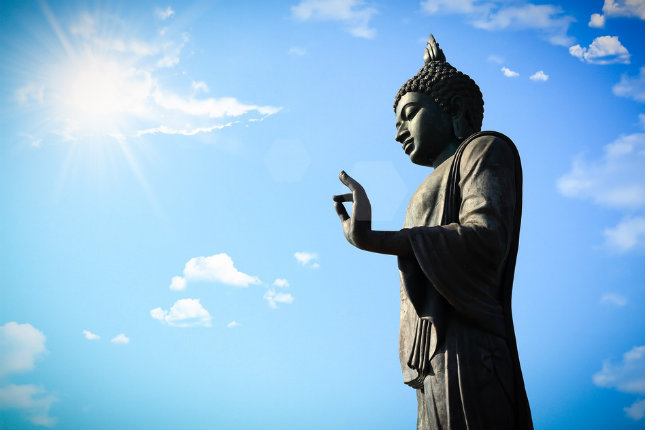 Once upon a time, during my wide-eyed twenties, I did my Baha'i Year of Service in the tropical island of Sri Lanka. Not only was it the first exposure this Persian-Finnish cross-breed had to the serenity and beauty of golden beaches and swaying palm trees, but it was there when I first realized that Buddha and Baha'u'llah spoke the same language. And no, I don't mean Pali and Persian.
It is all too easy to pinpoint the obvious differences between the modern practices of Buddhism and the Baha'i Faith. But it isn't all that difficult to draw profound parallels either. After all, Abdu'l-Baha described the Buddha as "the cause of the illumination of the world of humanity", and for the Baha'is, Buddha was nothing less than an earlier Messenger of God — a notion that will not be quite as easily swallowed by your average Buddhist monk.
Yet it turns out that one can even draw parallels between the lives of these two Manifestations of God. Both the Buddha and Baha'u'llah came from families of nobility, and were guaranteed positions of wealth and power in the societies in which They lived, but Both forfeited the 'good life' in order to be among the poor and to share with others Their higher calling.
But there's more. No two bodies of scripture emphasize detachment from the impermanent as much as the Pali Canon (an ancient collection of suttas or 'discourses' attributed to the Buddha) and the Writings of Baha'u'llah.
Thus shall ye think of this fleeting world; a star at dawn, a bubble in a stream, a flash of lightning in a summer cloud, a flickering lamp, a phantom, and a dream. 

– The Buddha Gautama, Diamond Sutta
Live then the days of thy life, that are less than a fleeting moment, with thy mind stainless, thy heart unsullied, thy thoughts pure, and thy nature sanctified… 

– Baha'u'llah, The Hidden Words
The Four Noble truths of Buddhism are simple yet profound. In a nutshell, they state that the cessation of suffering (dukkha) is the ultimate goal of human existence, and detachment from transient things is the only way to attain it. The attainment of complete detachment from selfish attachment is called 'nirvana' — a term that is frequently likened to a state of bliss and happiness which the freedom from attachments gives rise to.
Luminous is this mind, brightly shining, and it is free of the attachments that visit it. This the noble follower of the way really understands. 

– The Buddha, Anguttara Nikaya
The fourth noble truth is unique. For it is in fact an eight-step path of eight virtues — such as right thinking, right speech and right action — the disciplined observance of that which is instrumental to attaining nirvana. The similarities to the Message of Baha'u'llah are striking.
Blessed and happy is he that ariseth to promote the best interests of the peoples and kindreds of the earth. 

– Baha'u'llah, Gleanings from the Writings of Baha'u'llah
The Baha'i Faith, of course, suggests there is no way to become detached from the impermanent unless there is something permanent and eternal to put our trust on instead. But in fact the famous Udana passage in the Pali scriptures also states the same thing. This passage is a favourite among theists who wish to demonstrate that Buddhism may also have had a monotheistic origin, as indeed Abdu'l-Baha unequivocally affirms.
There is, O monks, an Unborn, Unoriginated, Uncreated, Unformed. Were there not, O monks, this Unborn, Unoriginated, Uncreated, Unformed, there would be no escape from the world of the born, originated, created, formed. Since, O monks, there is an Unborn, Unoriginated, Uncreated, Unformed, therefore is there an escape from the born, originated, created, formed. What is dependant, that also moves; what is independent does not move. 

– The Buddha, Udana 8:3
Yet the fact remains that Buddhism, in its current 'official' forms, is non-theistic. It regards the existence of God or gods as irrelevant to the achievement of its central goal. 'Non-theism' is not to be confused with 'atheism'. According to most current forms of Buddhism, a Buddhist is free to believe in God, or to disbelieve, if one or the other helps him on his path to reduce suffering in the world. Again, this is not entirely unlike the Baha'i Writings in which it is written:
If religion becomes the cause of enmity and bloodshed, then irreligion is to be preferred.

– Abdu'l-Baha, The Promulgation of Universal Peace
Furthermore, as in the Baha'i Faith, a significant level of religious tolerance is apparent in Buddhism. Although one could perhaps qualify the Buddhist brand of religious tolerance as a kind of a "cool tolerance" as opposed to a more active and world-embracing tolerance prompted by Baha'u'llah. The latter brand involves a commandment, from God none other, to consort with all religions with friendliness, to establish their essential unity, and to regard them all as absolutely necessary historical revelations of the same world-civilizing Truth. Yet, despite its non-theism, traditional day-to-day Buddhism in the rural areas of most Buddhist-majority countries continues to be palpably theistic in character. Villagers across South-East Asia and South Asia treat Buddha, Himself, as a prayer-hearing and prayer-answering being in much the same way as the so-called Abrahamic religions regard God.
So I ended up bringing much more back home with me from Sri Lanka than vibrant-coloured batiks and a mouth numbed by the hottest curries known to man. Owing to our shared principles of tolerance and rational examination of all truth-claims, I discovered how easy it was, as a Baha'i, to find a common language of constructive dialogue with Buddhists well-versed in their own scripture. Indeed, in the present global turmoil, I cannot think of more natural partners in the promotion of interfaith harmony than Buddhists and Baha'is. Yes, what a privilege it is to have such elder brothers.
Put away all hindrances, let your mind full of love pervade one quarter of the world, and so too the second quarter, and so the third, and so the fourth. And thus the whole wide world, above, below, around and everywhere, altogether continue to pervade with love-filled thought, abounding, sublime, beyond measure, free from hatred and ill-will. 

– The Buddha, adapted from the Digha Nikaya
Posted by
Sam Karvonen is a ridiculously fortunate husband and a thoroughly blessed father. He is specialized in conflict-affected countries and inspired by the everyday heroism of their lay citizens. Oh, and a Baha'i of course.
"*" indicates required fields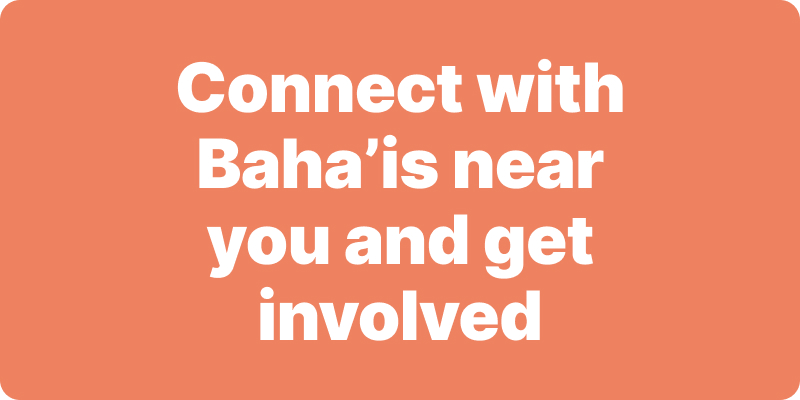 Join activities, celebrations, study groups, spiritual empowerment and education programs for young people, and more.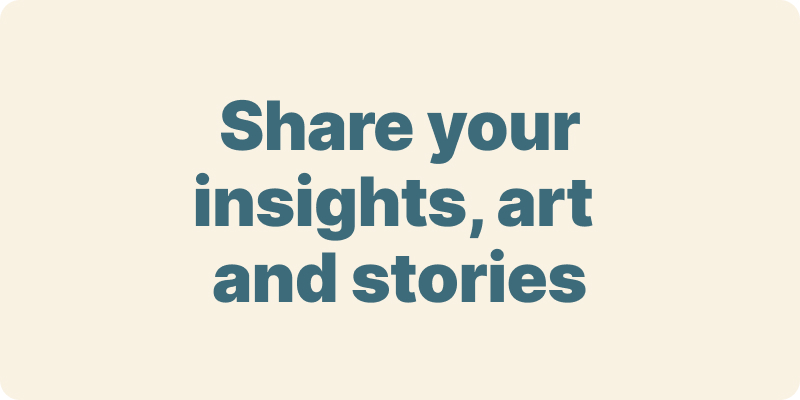 The arts and media have a critical role in how we share our community experiences. We've got resources, projects and more to help you get involved.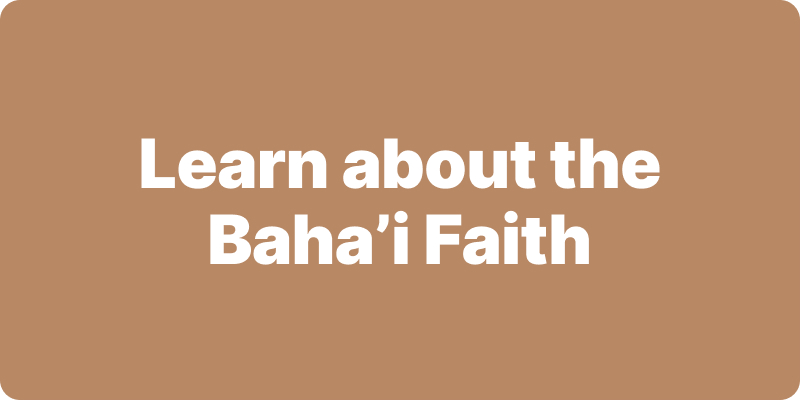 Baha'i beliefs address essential spiritual themes for humanity's collective and individual advancement. Learn more about these and more.
We acknowledge the Traditional Owners of country throughout Australia.

We recognise their continuing connection to land, waters and community. We pay our respects to Aboriginal and Torres Strait Islander people and their cultures; and to elders both past and present.
Baha'i Blog is a non-profit independent initiative
The views expressed in our content reflect individual perspectives and do not represent the official views of the Baha'i Faith.
Visit the site of the
Australian Baha'i Community
and the Baha'i Faith Worldwide