Yesterday afternoon, I took my eight year old son to school for his very first overnight sleepover. Upon entering the school, the corridors were bursting with 70-odd anxious yet excited children eager to spend the night away from their parents and caregivers in a learning experience that would instil in them a sense of independence, adventure and camaraderie.
As chaos ensued, mattresses and suitcases were thrown here and there, and a few tears were shed, a mother hastily remarked how she was glad it wasn't her having to wrangle all these kids throughout the night.
Let's take a minute here to reflect before we jump into the topic at hand. The teachers who had been tasked with caring for our children for this seemingly basic overnight sleepover had already worked their full day comprised of the typical lesson plans, behavioural challenges, yard duty allocations and the occasional scraped knee. Their families and social lives awaited them at home. Piles and piles of classroom preparation and reports was growing by the day. Yet here they were, going above and beyond yet again so our children's educational experience could be enriched beyond simply the intellectual. And let me tell you: their pay rate is most definitely not commensurate with the time and energy they put in for the sake of our kids.
The Baha'i Writings state:
"The education and training of children is among the most meritorious acts of humankind and draweth down the grace and favor of the All-Merciful, for education is the indispensable foundation of all human excellence and alloweth man to work his way to the heights of abiding glory." 1

Abdu'l-Baha
And again:
"Among the greatest of all great services is the education of children, and promotion of the various sciences, crafts and arts. Praised be God, ye are now exerting strenuous efforts toward this end. The more ye persevere in this most important task, the more will ye witness the confirmations of God, to such a degree that ye yourselves will be astonished. This verily is a matter beyond all doubt, a pledge that shall certainly be redeemed." 2

Abdu'l-Baha
I absolutely love that Abdu'l-Baha refers to the education of children as one of the greatest services that can possible be rendered by humankind. I think that's why I have always regarded teaching as such a noble field of work. I remember inviting my own teachers to Teacher Appreciation Day when I was in high school, and always making sure they knew how highly regarded they were in the Baha'i Faith.
But what does an overnight sleepover have to do with all this? For me it was just one more example of the amount of effort which these educators put into their work, day in and day out, and the pure sacrificial nature of their role. Looking back over the last three years throughout the global pandemic, I am in absolute awe at how my children's teachers took on their duties, showing such patience, love and understanding during what was a very upsetting and stressful time for both students and staff alike. I am certain the teachers weren't feeling all butterflies and roses on the inside, but I am beyond grateful that they managed to show such professionalism amidst the turmoil for the sake of their tender cohort.
Of course, when referring to teachers, I'm also speaking about educators across the board: those who work in early childhood and tertiary education, who teach music, dance, sports, extra-curricular activities and, of course, spiritual education classes. Those sacrificial teachers of Baha'i children's classes, junior youth groups and even those who tutor study circles. For even adults continue to learn! Abdu'l-Baha speaks of divine education as true education, and states that:
"Divine education is that of the Kingdom of God: it consists in acquiring divine perfections, and this is true education; for in this state man becomes the focus of divine blessings…" 3
And He adds:
"It behoveth thee to nurture them at the breast of the love of God, and urge them onward to the things of the spirit — that they may turn their faces unto God; that their ways may conform to the rules of good conduct and their character be second to none; that they make their own all the graces and praiseworthy qualities of humankind; that they acquire a sound knowledge of the various branches of learning — so that from the very beginning of life they may become spiritual beings, dwellers in the Kingdom, enamoured of the sweet breaths of holiness, and may receive an education religious, spiritual, and of the Heavenly Realm. Verily will I call upon God to grant them a happy outcome in this." 4
Before closing, I'd also like to express a note of gratitude to our lifelong teachers–our parents, caregivers or guardians–who are in a constant mode of educating, and who, with complete selflessness, nurture and guide us so we can try and reach our truest potential. And especially to our mothers, who the Writings of the Faith refer to as the primary educator. Shoghi Effendi writes:
"The task of bringing up a Baha'i child, as emphasized time and again in Baha'i writings, is the chief responsibility of the mother, whose unique privilege is indeed to create in her home such conditions as would be most conducive to both his material and spiritual welfare and advancement. The training which the child first receives through his mother constitutes the strongest foundation for his future development." 5
And again:
"Among the safeguards of the Holy Faith is the training of children, and this is among the weightiest of principles in all the Divine Teachings. Thus from the very beginning mothers must rear their infants in the cradle of good morals — for it is the mothers who are the first educators — so that, when the child cometh to maturity, he will prove to be endowed with all the virtues and qualities that are worthy of praise.

"And further, according to the Divine commandments, every child must learn reading and writing, and acquire such branches of knowledge as are useful and necessary, as well as learning an art or skill. The utmost care must be devoted to these matters; any neglect of them, any failure to act on them, is not permissible." 6
Thinking back to yesterday afternoon in those crammed school corridors, to the last few years of my children's school journey, to the last decade of my own parenting adventure, and reflecting upon my years as a student and child, there are some standout spiritual qualities I have admired in all the educators who have crossed my path:
patience
persistence
understanding
love
encouragement
sacrifice
selflessness
organisation
joy
faith
If it wasn't for my teachers exhibiting these values, and for the Writings placing such a great deal of emphasis on the importance of education, then I would never have reached my truest potential, nor would I have felt so passionate about the field of teaching as being "among the greatest of all services that can possibly be rendered by man to Almighty God." 7
So thank you, teachers. For showing these qualities, and so many more. And for all that you have done and continue to do.
Happy World Teachers' Day!
Posted by
Dellaram is a Baha'i, wife, and mother of three, who works as a freelance journalist and copywriter in her hometown of Ballarat, Australia. She is passionate about building community and loves the thrill that comes with op-shopping!
"*" indicates required fields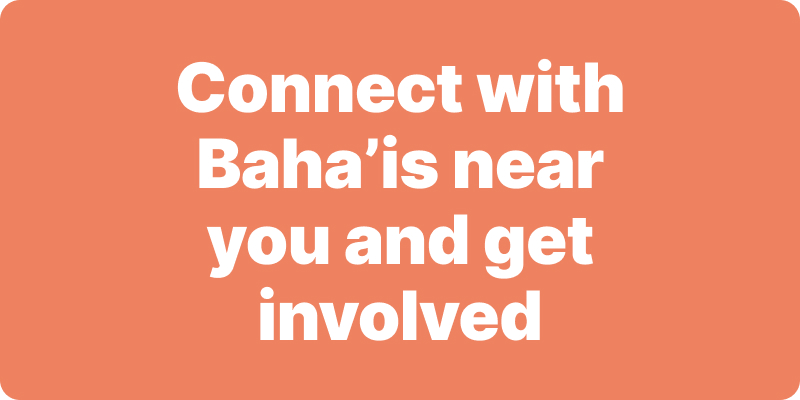 Join activities, celebrations, study groups, spiritual empowerment and education programs for young people, and more.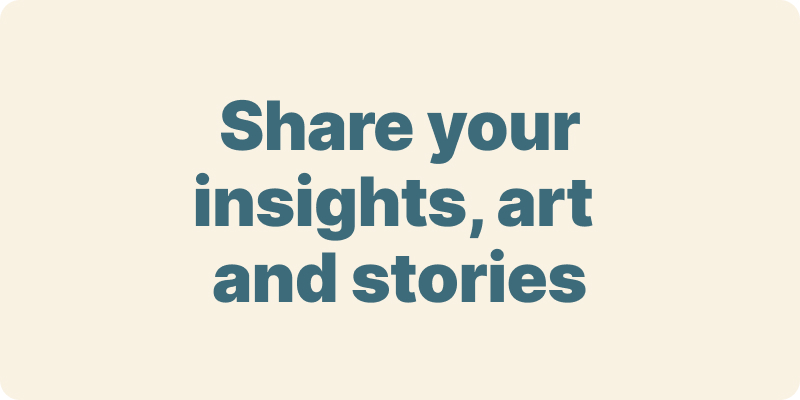 The arts and media have a critical role in how we share our community experiences. We've got resources, projects and more to help you get involved.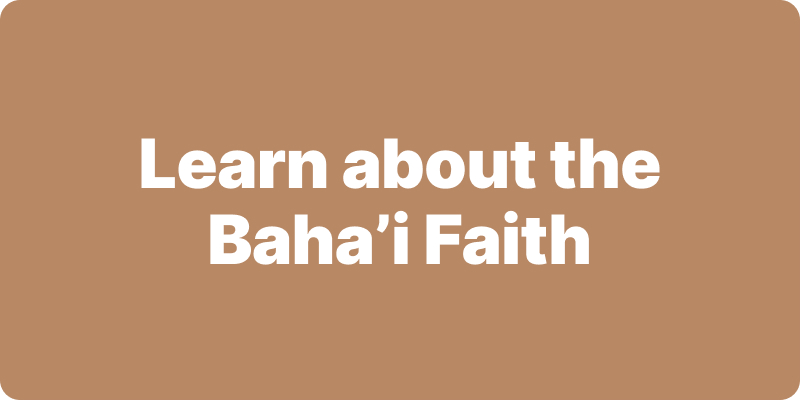 Baha'i beliefs address essential spiritual themes for humanity's collective and individual advancement. Learn more about these and more.
We acknowledge the Traditional Owners of country throughout Australia.

We recognise their continuing connection to land, waters and community. We pay our respects to Aboriginal and Torres Strait Islander people and their cultures; and to elders both past and present.
Baha'i Blog is a non-profit independent initiative
The views expressed in our content reflect individual perspectives and do not represent the official views of the Baha'i Faith.
Visit the site of the
Australian Baha'i Community
and the Baha'i Faith Worldwide