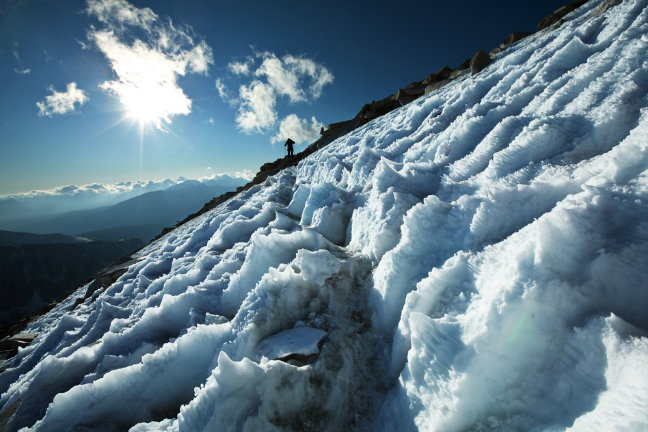 Like many others, when I heard the news about the shootings at Sandy Hook Elementary School, I wept. This was not the first massacre in the United States in recent years, but it was perhaps the most shocking.
When something like this happens, it raises a lot of questions. People begin to wonder how many more episodes of human cruelty will transpire in their lifetime, in their children's lifetime. They wonder if humanity is, in fact, hopeless, and whether it's even worth it to have children anymore. Just last night, one of my best friends from college told me he and many other couples he knows have decided not to bring kids into this crazy world.
In addition to asking questions, we seek answers.  In searching for solutions to this most recent crisis, we have blamed the mental health care systems. We have blamed poor gun control laws. We have blamed the lack of gun possession. We have blamed the lack of prayer in school. We have blamed atheists. We have blamed Hollywood.  We have blamed and blamed and blamed. But have we found any real answers?
The many culprits we like to finger for blame are indicative of the complexity of the situation we're in and the depth of the crisis we face. They mirror the circuitous nature of the path we're on.
We simply cannot continue on this path any longer. We cannot seek piecemeal approaches if we expect meaningful, lasting change. We cannot keep pointing the finger and trying to blame this party or that party and actually expect to achieve the level of unity that we need to heal. We have to come to terms with a very difficult truth: humanity is sick. Not just Adam Lanza—the entire country. Not just the United States—the entire world.
The Bahá'i Writings often compare the human body politic to the actual human body. Just as a healthy human body would never pit one part of itself against another, humanity cannot do so and expect to prosper. In a statement released by the Bahá'i International Community in 1993, entitled The Prosperity of Humankind, the following comparison was made:
Bahá'u'lláh compared the world to the human body. There is, indeed, no other model in phenomenal existence to which we can reasonably look. Human society is composed not of a mass of merely differentiated cells but of associations of individuals, each one of whom is endowed with intelligence and will; nevertheless, the modes of operation that characterize man's biological nature illustrate fundamental principles of existence. Chief among these is that of unity in diversity. Paradoxically, it is precisely the wholeness and complexity of the order constituting the human body—and the perfect integration into it of the body's cells—that permit the full realization of the distinctive capacities inherent in each of these component elements. No cell lives apart from the body, whether in contributing to its functioning or in deriving its share from the well-being of the whole. The physical well-being thus achieved finds its purpose in making possible the expression of human consciousness; that is to say, the purpose of biological development transcends the mere existence of the body and its parts.
While there are certainly immediate measures that need to be taken, these do not address the root causes. Why do we have so much mental illness to begin with? Why are people so angry and desperate that access to a gun can virtually guarantee loss of life? At the root of all these problems is the fundamental illness of society. And at the center of this illness is a lack of unity. The whole body politic is suffering, and so each one of its members also suffers. No country, province, or people goes unscathed. One has merely to turn on the news to hear story after story of some sad, depraved, horrific thing happening in place after place.
Rather than feel hopeless about the future, however, these events can help to galvanize us into further action. We know that we have all been created to carry forward an ever-advancing civilization. We each have a part to play in "remolding the institutions of society" and "broadening the basis"[1] of the foundations of a prosperous material and spiritual civilization. We are conscious that "long-term solutions will require a new and comprehensive vision of a global society, supported by new values."[2]
Under the guidance of the Universal House of Justice, and the care and protection of the Blessed Beauty, we are engaging in acts of service and community building that are providing the youngest among us with new ways of viewing the world and themselves in it; we are helping to foster a world civilization that acknowledges the diversity of its constituents, not as a threat, but as a very necessary aspect to its ultimate harmony and success. Our young ones are learning to think about others before themselves, to regard service as a natural and joyful aspect of life, to view the world around them critically but constructively, and to bend their energies towards improving the legacy they will leave for those who come after them.
Though our hearts may fill with grief at the losses borne by our brothers and sisters, we can find comfort in the vision of the future that we know will come—one that generation upon generation will construct. The beloved Guardian reminds us:
There is no time to lose. There is no room left for vacillation. Multitudes hunger for the Bread of Life. The stage is set. The firm and irrevocable Promise is given. God's own Plan has been set in motion. It is gathering momentum with every passing day. The powers of heaven and earth mysteriously assist in its execution. Such an opportunity is irreplaceable… To try, to persevere, is to ensure ultimate and complete victory.[3]
---
[1] Shoghi Effendi, The World Order of Baha'u'llah
[2] Bahá'í International Community, 1991 Aug 13, "International Legislation for Environment Development"
[3] Messages to America: Selected Letters and Cablegrams Addressed to the Baha'is of North America, 1932-1946.
Posted by
Nava is the CEO of Ninth Mode Media, a production company dedicated to developing original content for film and television that grapples with themes of social significance through a hopeful lens. She's based in Los Angeles.
"*" indicates required fields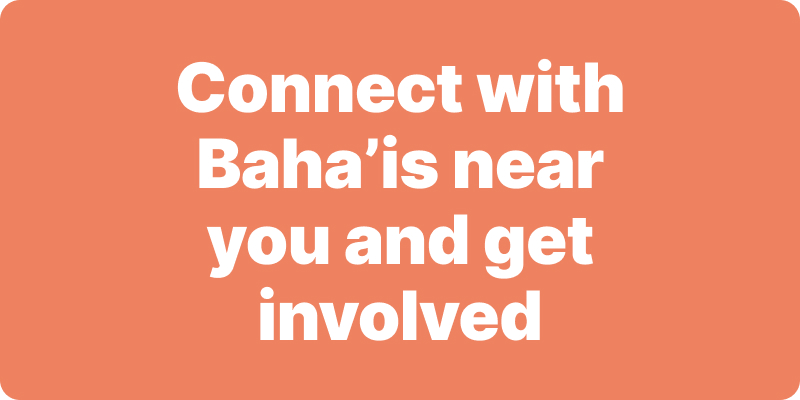 Join activities, celebrations, study groups, spiritual empowerment and education programs for young people, and more.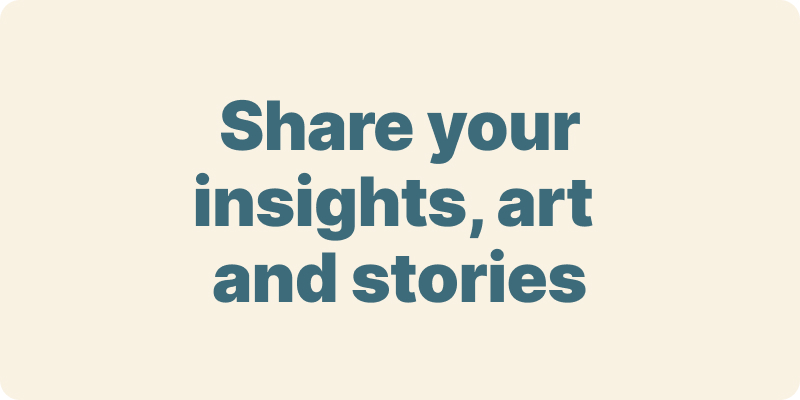 The arts and media have a critical role in how we share our community experiences. We've got resources, projects and more to help you get involved.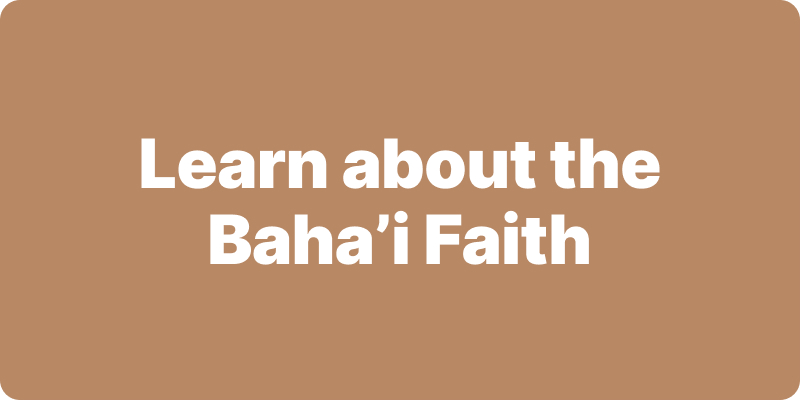 Baha'i beliefs address essential spiritual themes for humanity's collective and individual advancement. Learn more about these and more.
We acknowledge the Traditional Owners of country throughout Australia.

We recognise their continuing connection to land, waters and community. We pay our respects to Aboriginal and Torres Strait Islander people and their cultures; and to elders both past and present.
Baha'i Blog is a non-profit independent initiative
The views expressed in our content reflect individual perspectives and do not represent the official views of the Baha'i Faith.
Visit the site of the
Australian Baha'i Community
and the Baha'i Faith Worldwide