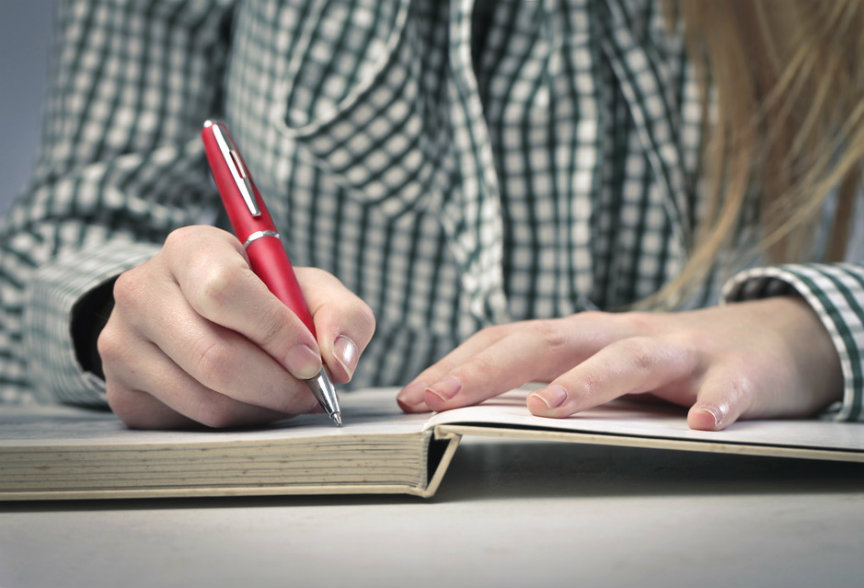 In a way, I've been waiting for 19 years to write this letter and it's an honor that you are taking a few minutes from your busy life to read my broken thoughts about this topic. Whether you are a Baha'i youth, a parent of one, or maybe someone who isn't in either of those categories, I'm thrilled that you feel this topic is worthwhile of your time.
Let me get right to it. Sex within a marriage is wonderful.
As Ruhiyyih Khanum so perfectly describes in her book, Prescription for Living:
When we unite love with sex in its proper place which is marriage, we have an abiding foundation of happiness and strength from which to draw. Sex can strengthen love, love can sublimate sex into a spiritual communication, a joy for the soul as well as the body.

Prescription for Living, by Ruhiyyih Rabbani, Chapter IV – Love and Marriage, Revised Edition 1978, pg 87
It has the most amazing ability to bond a husband and wife like nothing else. And once you get the technique down (which, contrary to any movie out there, takes a bit of time, work and patience), there is no other pleasure which can compare. It can blissfully take you to another world, calming nerves and providing a pillar of strength for your marriage. It is "…a joy for the soul as well as the body". Sex is the ONE thing that separates your relationship from others, the special treat that God specifically designed for a husband and wife to enjoy together. What a kind and loving Creator we have! And not to mention, it has the potential to bring a soul into this world, connecting this material existence with the other Spiritual dimension. Wow!
But, to be honest, I've not always had this opinion about sex and it's taken me almost 14 years of marriage and a lot of hard work, counselling and personal growth to finally arrive at this point.
My journey with the whole topic of sexuality began very early on, probably like many of you. It was in small snippets of confusing and mostly uncomfortable scenes: the pressure to kiss another on the school playground, an unexpected glance at a porn magazine, the longing to be in a romantic relationship in order to feel accepted and the inundation of sexual images from books, movies and the internet. Unfortunately, around this time of uncertainty, I attended a few talks about chastity and the primary message I took away from these meetings was "sexual acts are bad, unclean and avoid them at all costs". Now, this was by no means explicitly said, but it's what trickled through the filter of my unique brain. The complicated aspect of this was that, although the law of chastity is for our safety, happiness and protection (just like avoiding backbiting and saying an Obligatory Prayer), I was struggling to obey it fully. This lead to a lot of shame and guilt, which we all know, aren't very helpful emotions when trying to change a behavior.
So let me tell you something right now. If you are grappling to remain chaste and are feeling guilty about it, just like I was, the most effective action you can take is to forgive yourself and try again tomorrow. We read time and time again at the end of our beautiful prayers, He is the All-Forgiving, the All-Merciful, and the All-Compassionate. And believe me, contrary to what is swirling around in your head, He really means it. When we stumble and fall a million times over, He picks us up, dusts us off and loves us unconditionally no matter how many mistakes we may make.
So there I was, a mere 17 years old, with all that misinformation about sex clogging up any possibility of seeing it as sacred and noble… and I got married. Suddenly, in the seconds it took to say "We will all verily abide by the will of God", the message about sex flip-flopped. Now, sex was good! Natural! And actually necessary to solidify our union. And so our journey began, which is another letter entirely.
During these years of deepening my understanding about the Baha'i view of sex, I have thought about the topic of chastity a great deal. The simple question is: WHY is marriage the ultimate place for sex?
And what makes sense to me, and what I hope will help you too, is this…
Sex is a POWERFUL tool. Just like I mentioned before, its purpose is to bind and unite a husband and wife in a life that is often full of sorrows, tests and the boring, mundane activities of living. So, therefore, having sexual encounters prior to marriage literally forms those special bonds with others who are not your spouse. And regardless of what society might say, you bring all those attachments with you into your marriage. As you can imagine, this has the potential to cause a lot of unnecessary strain on your newly formed union, whether it shows up right away or years down the road (please refer back to the paragraph about forgiveness if you are feeling overwhelmed!).
And in what context are those premarital bonds being formed? Probably in pretty awkward, uninformed and hasty situations. There just isn't going to be the sense of safety, commitment and deep love that is truly essential for a satisfying and fulfilling experience. And why is LOVE important, you may ask? Well, to quote Ruhiyyih Khanum again, "…love can sublimate sex into a spiritual communion….". Sex, a SPIRITUAL communion! Imagine that! Pretty Awesome.
So here's a final thought before I wrap up this letter, and leave you to ponder these fumbling words of mine. Be careful. Not out of fear that you will be found out or some flawed notion that sex is bad, but because, possibly one day (and maybe one day very soon), you will have the absolute privilege to join your soul with another and be able to experience one of the greatest blessings our Creator has offered us. So please be careful. Be careful not to allow this deteriorating world blind you of the true purpose and noble station that is meant for sex in marriage. For myself, once I recognized that we internalize the things we see, I understood the need to be VERY diligent about what I exposed myself to, whether it was simply a poster at the bus stop, a sexual scene in a movie or online pornography. Therefore I am challenging all of you to do the same. I know this will be extremely testing at times because the world we live in does not make this easy. But I know, for a certainty, that your resolve to make this a priority in your life will be rewarded.
And don't be afraid to educate yourself about healthy sex, so once the big day arrives, you have a realistic idea of what to expect, how to improve and ways to communicate with your spouse about it.
I honor you, dear Baha'i youth, for having the courage to read this letter. I hope you have felt encouraged and that it wasn't too much realism for you. Thank-you for the opportunity to bring my own journey full circle and to share a subject which has been the catalyst for so much growth in my own marriage.
With all my encouragement and appreciation,
-Janna Denton-Howes
---
Posted by
Janna is a Marriage Coach whose passion is to help Baha'i couples create awesome relationships. She is determined to talk about the real issues in marriage so others don't feel abnormal or alone in their struggle. Marriage is tough- we ALL need education and support to strengthen our "fortress for well-being"!
"*" indicates required fields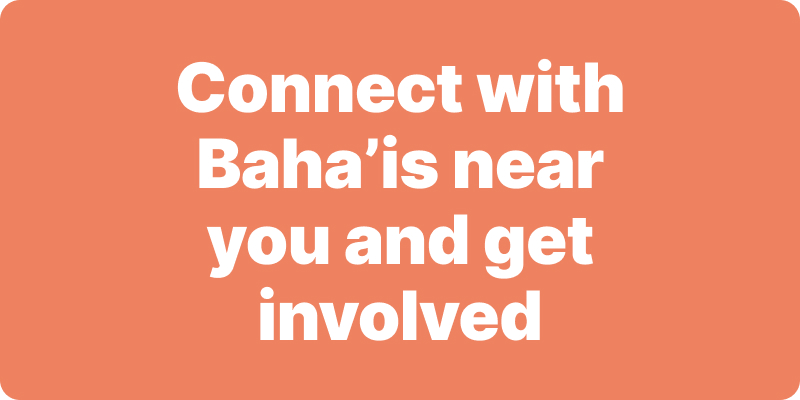 Join activities, celebrations, study groups, spiritual empowerment and education programs for young people, and more.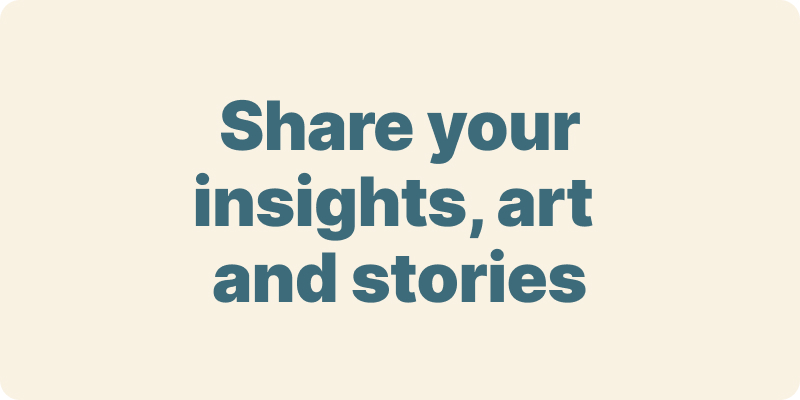 The arts and media have a critical role in how we share our community experiences. We've got resources, projects and more to help you get involved.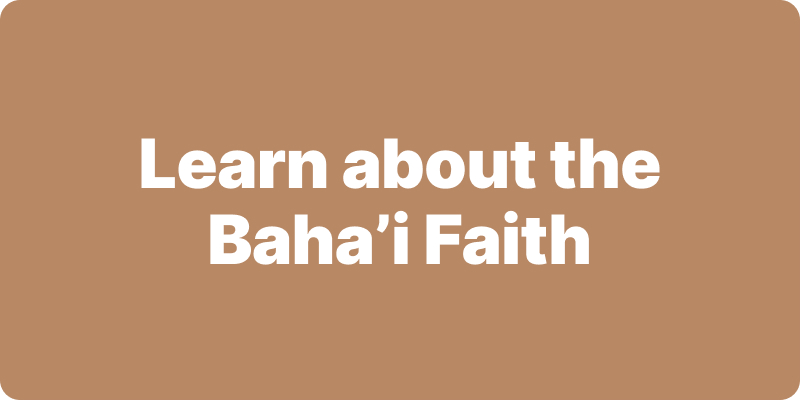 Baha'i beliefs address essential spiritual themes for humanity's collective and individual advancement. Learn more about these and more.
We acknowledge the Traditional Owners of country throughout Australia.

We recognise their continuing connection to land, waters and community. We pay our respects to Aboriginal and Torres Strait Islander people and their cultures; and to elders both past and present.
Baha'i Blog is a non-profit independent initiative
The views expressed in our content reflect individual perspectives and do not represent the official views of the Baha'i Faith.
Visit the site of the
Australian Baha'i Community
and the Baha'i Faith Worldwide