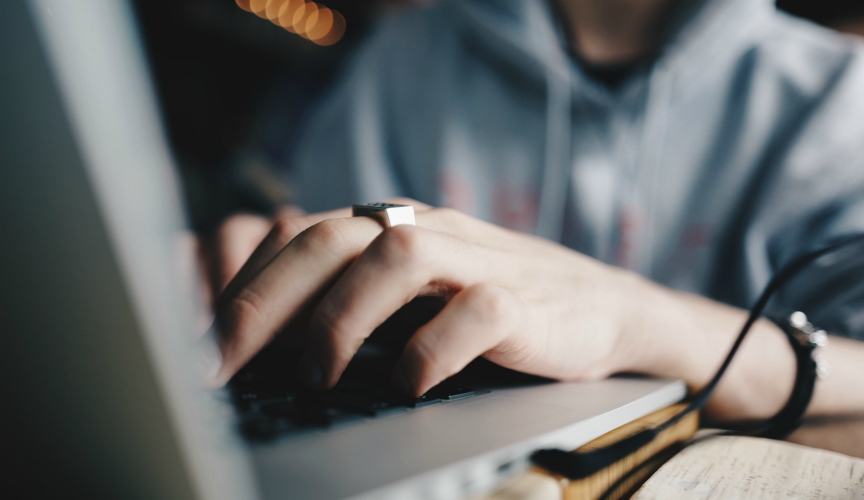 Reddit is a popular social media website that's been around since 2005, and it's primarily aimed at sharing news and fostering discussion. Reddit users (known as "redditors") can post links to interesting content such as news articles, images, or videos; alternatively, they can also post text-based "self-posts" to share their own stories, anecdotes, or questions. Any "redditor" can create a community (known as a "subreddit") devoted to any topic they wish, and each subreddit is independent and is moderated by a team of volunteers.
Make sense? Good!
Because there's a subreddit about the Baha'i Faith, and it's been around for nine years now! So I decided to catch up with a good friend who's one of the Baha'i subreddit (or "/r/bahai") moderators known as "/u/dragfyre" (yep, that's how they do things in the reddit world, they don't give their actual name), and I asked him all about the Baha'i subreddit. Here's what /u/dragfyre had to say:
Baha'i Blog: Hi /u/dragfyre! So the Baha'i group on Reddit has been around for nine years now, and you've come a long way since then. How did it all start?
That's right. The group was created in May 2008, not long after Reddit gave users the ability to create their own subreddits—groups devoted to a particular topic. Eventually, people joined up and started contributing, mainly sharing links to news articles about the Baha'i Faith. In 2013, around the time I started getting active there, /r/bahai had a base of around 500 readers, with an average of five or six posts per week, but now as of July 2017, we have nearly 1,700 readers and contributors, with several new posts per day on most days. We have a team of four moderators now, to deal with the increased activity.
Baha'i Blog: Is the group open to everyone, or only to Baha'is?
Well, /r/bahai is all about the Baha'i Faith, of course, but people of all backgrounds can and do subscribe to /r/bahai and contribute to discussions. There are quite a few Baha'is who post regularly, hanging around to answer people's questions and getting into some pretty profound conversations. At the same time, we also have people who aren't Baha'is, but who have enough of an interest that they also answer questions — even to the point of defending the Faith from criticism. They bring such an amazing, insightful perspective on the message of Baha'u'llah and its power to inspire and uplift people, regardless of their differences.
Baha'i Blog: What sorts of questions do people ask? What do they usually talk about?
People talk about all kinds of things related to the Baha'i Faith, really. We often get questions from new Baha'is, or from people who are curious about the Baha'i Faith, who just want to know what it's all about. People often come looking for advice on living a Baha'i life and upholding Baha'i standards of conduct in a materialistic environment, or to share about their personal tests and triumphs. Some people also want to catch up on the latest guidance on the Five Year Plan, or to talk about news and current events in the Baha'i world. And of course, we have our fair share of jokes and memes — this is the Internet, after all.
Baha'i Blog: I'm sure you'd agree that every social network has its own particular audience, and its own atmosphere. What's Reddit like? Is it a good place to talk about things like the Baha'i Faith?
That's a very good question. First off, Reddit is a social network aimed primarily at sharing news and fostering discussion by linking to outside content, or by creating your own content by sharing your own story for instance. Popular posts can easily gather thousands of comments and there are literally hundreds of thousands of groups covering all kinds of topics, including science and technology, religion and belief, atheism, sports, politics, video games, cute kittens — the list goes on and on.

According to Reddit's own estimates, its audience is fairly young, with 63% of users under 25 years of age. Just over half of its users hail from the United States, with the rest spread around the world, including Canada, Australia, Germany, the United Kingdom, and so on. Depending on who you ask, Reddit is the 4th or 5th most popular website in the United States, and one of the top ten in the world. So all in all, it's a very good place to reach young people and to start conversations.

On Reddit, there's a popular discussion format called "AMA", or "Ask Me Anything", in which people invite others to ask them whatever questions they want. Baha'is have supported two of these AMAs on Reddit's main religion-related group, /r/religion, both of which were very well attended, and in fact the first one was picked up by the Huffington Post, and generated a lot of attention.
Baha'i Blog: Do people ever ask hard or challenging questions?
It happens, yeah. As with any social space, Reddit reflects the prevailing culture of its society, which is mainly a Western, materialistic one. So talking about the Baha'i Faith on Reddit entails entering into the kinds of discourse that are prominent in that society. For instance, we have a lot of people who come asking what we think of homosexuality and gay marriage, and about the rights of LGBT+ people. Our answers tend to be nuanced, because the Baha'i view of these subjects, as with many others, is not black and white. Still, once people understand that there is actually a strong concern for the fundamental rights of human beings in the Baha'i Faith, and that we don't seek to impose our views on others or to condemn them for being different, they appreciate what we have to say.
Baha'i Blog: So what do people most enjoy about /r/bahai?
People often comment on our diversity. There's a good mix of people of different ages, including lots of passionate and energetic young Baha'is from around the world. We also get feedback about how the subreddit seems to keep on getting better over the years, thanks in part to wise and balanced moderation, but also to the participation of so many awesome and dedicated people who engage in so many uplifting conversations. That's important when you have an open forum like this!
Baha'i Blog: What's next for the Baha'is on Reddit? Any big projects in store?
Well, we've recently added several new subreddits to the Baha'i family, each with its own focus. We have:

* Baha'i Quotes (/r/bahaiquotes) is for sharing quotes from the Baha'i Writings, along with the Scriptures of other major world religions. At least one contributor regularly posts a "Quote of the Day".

* Baha'i Pics (/r/bahaipics) is for sharing photography and art that's inspired by the Baha'i Faith, including original contributions from readers and found art from around the web.

* Baha'i News (/r/bahainews) is for sharing news articles that are related to the Baha'i Faith. It's automatically populated with official news from a number of different Bahá'í communities around the world.

* Baha'i History (/r/bahaihistory) is for sharing stories and anecdotes about the Baha'i Faith, including regular retrospectives on major events that have happened in the history of the Faith, in an "On this day…" style.

* Baha'i Dev (/r/bahaidev) is for the discussion of Baha'i-inspired software, hardware or web projects, and allows for self-promotion and crowdfunding requests.

I can imagine we'll keep on becoming more and more involved with the Reddit community as we grow. We're learning a lot about engaging in the kinds of discourse that are prevalent in society, how to have conversations about Baha'i topics, and how to connect hearts to Baha'u'llah.
Baha'i Blog: That's awesome! Thank you so much /u/dragfyre for all your hard work and for serving in this way. I know being a moderator takes up a lot of time and I'm always so impressed with the wisdom and dedication you've shown over the years. Keep up the great work and thanks again for taking the time to do this interview.
Here's the link to the Baha'i group on Reddit.
Posted by
Naysan is passionate about using the arts and media to explore the teachings of the Baha'i Faith. Back in 2011, Naysan started up the Baha'i Blog project, channeling his experiences in both media and technology companies to help create a hub for Baha'i-inspired content online.
"*" indicates required fields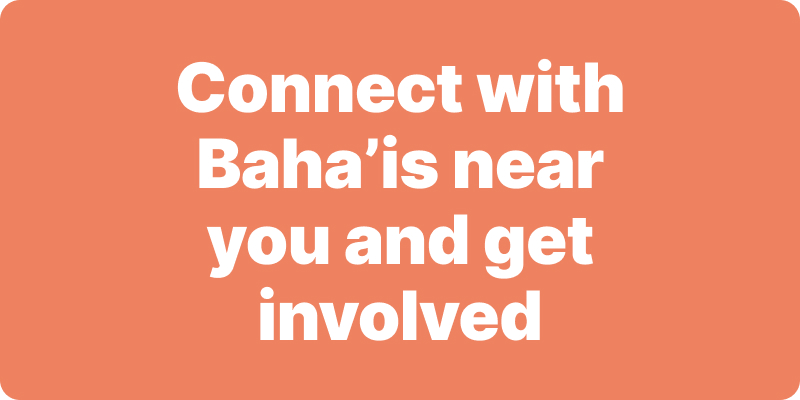 Join activities, celebrations, study groups, spiritual empowerment and education programs for young people, and more.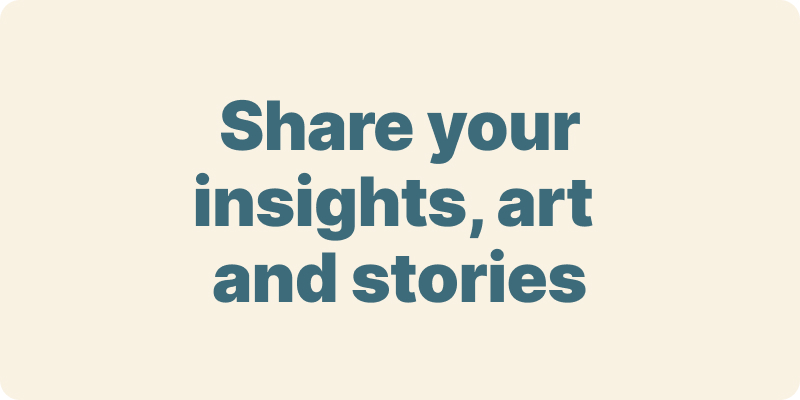 The arts and media have a critical role in how we share our community experiences. We've got resources, projects and more to help you get involved.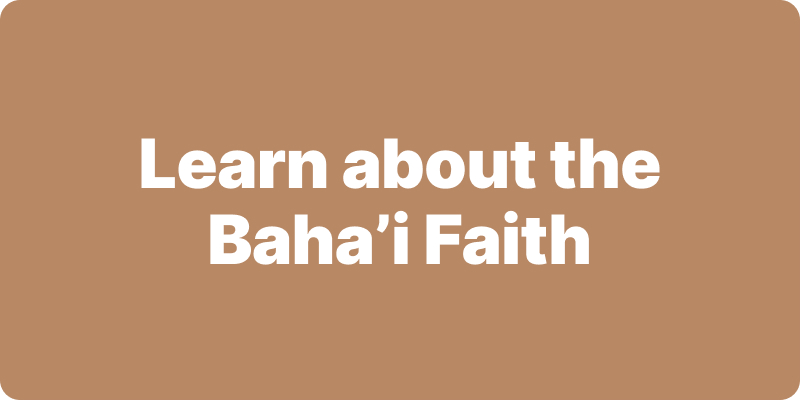 Baha'i beliefs address essential spiritual themes for humanity's collective and individual advancement. Learn more about these and more.
We acknowledge the Traditional Owners of country throughout Australia.

We recognise their continuing connection to land, waters and community. We pay our respects to Aboriginal and Torres Strait Islander people and their cultures; and to elders both past and present.
Baha'i Blog is a non-profit independent initiative
The views expressed in our content reflect individual perspectives and do not represent the official views of the Baha'i Faith.
Visit the site of the
Australian Baha'i Community
and the Baha'i Faith Worldwide