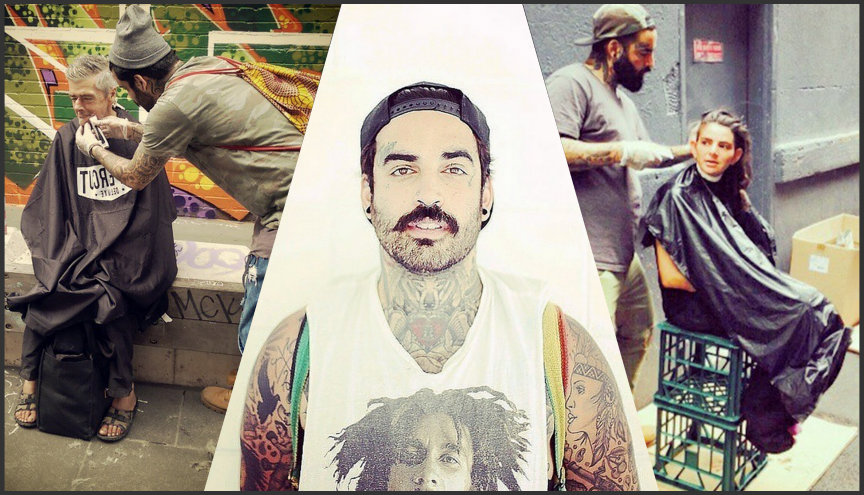 Zipping through the streets of Melbourne, Australia on his skateboard, Nasir is on the lookout for Melbourne's less fortunate and homeless population, many of whom are living on the streets. Every Monday Nasir hits the streets seeking out those who are dealing with difficult times by offering them a free haircut.
Nasir's a barber and a Baha'i, and so he's passionate about two things: cutting hair and serving others. He calls his initiative 'clean cut, clean start', and he knows first hand about what it's like to need a clean start in life because he went through his own battle with drug addiction in his early 20's in Canada where he was raised.
Nasir's like a little brother to me, so you can imagine how excited I was when I caught up with him again in Melbourne and found out about his wonderful service to others. He agreed to let me ask him a few questions about it all and to share it on Baha'i Blog.
Baha'i Blog: Can you tell our readers a little bit about yourself and why you started doing 'Clean cut, clean start'?
I started cutting hair as a hobby and it became a passion of mine. I love it very much and I love serving others, so I decided to integrate both in an attempt to combine both of these passions. Growing up with a Baha'i background, I saw how important serving the community was. I would hear stories of how my parents both left Iran to serve the Faith at a young age and my mom always had a children's class in our house growing up. so the Baha'i Faith has been very prominent and evident in my life since an early age.

Unfortunately things changed, and things began to move in a different direction for me. The Baha'i Faith was still very important to me, but I also got introduced to stupid things: and drugs were a part of that. I was hanging out with the 'rough' kids and drug dealers. One thing kind of led to another and I ended up really getting into drugs and it sucked because, you know, I really love the Faith, but it got overshadowed by substances, and although I had this burning desire for God in my heart, it got substituted by using drugs and being an idiot.

A lot of the time I was using drugs it was actually to mask the guilt and the emotion I felt based on the fact that I wasn't really embracing the Faith. It led to a bad mindset where I felt like I wasn't worthy and I was a shame, and I was someone that, [sigh] how do I say it, I was someone that was an embarrassment, and I just felt my ancestors, you know, people who are five generations Baha'i were just looking at me like I'm an embarrassment to the family. So basically my drug use got worse and worse and worse. Things were bad, but I still tried taking part in the Baha'i activities I could, but I was so stricken by drug addiction that it severely interfered with my service – I really couldn't get off of it. My drug addiction was horrible, but my love for the Faith was still there as well.

A friend once told me that when you use drugs and alcohol, your soul freezes and it's hard for it to progress, so I think that my love was still there but it was hard for me to progress in any way, shape or form. Anyways, one day – through the love of my family – I was able to check myself into a rehab center, and that changed things for me because I was able to really understand my addiction, why I was using it, and how I could work on it. When I came out of rehab, I decided after a few months that maybe it was time to move on with my life. Vancouver wasn't doing much for me so I came to Australia to get a clean start. Before I left though, I remembered the story of how Shoghi Effendi banished himself to the Alps when he was appointed as the Guardian of the Faith because he wanted to conquer himself, because once he conquered himself, he could really serve the Faith to the utmost. Now I'm not trying to compare myself to the Guardian, not at all, but I'm just saying that that story really, really helped me realize that I had to conquer myself in the arena which was the most difficult for me – which was back home with all my friends and all of the environments and all of the triggers which affected my addiction. I had to basically make sure that I could do this back home before I could do this anywhere else.

It was actually in rehab when I decided that I wanted to start cutting hair as a living. But I was holding back for a while because I felt shame, you know, the same way I felt shame about who I was as an individual. I felt that cutting hair wasn't a respectful profession and that I had to be a scholar or something to make my family proud, but it was stupid because with the loving support of my family – yes, they're the ones who actually encouraged and pushed me into cutting hair.

So basically, while working in a barber shop in Melbourne, there was a heroin addict who used to wash windows right outside our barber shop for several years. One day I saw him and he told me he was off the drugs for a month – I couldn't believe it! He wanted to get a haircut and his hair was very long and he had dirty dreadlocks in the back, and overall he just needed a complete makeover. I asked him to let me cut his hair, so we sat down together and we shared our stories about our past, and after I was done he went from looking really scruffy to looking like a gentleman. He loved the way he looked and his mom even came in and was taking photos and was in tears. It was a very monumental moment in my life, and it was at this point that I realized that if I could help encourage this change for a guy and all I'm doing is just what I love doing, then maybe I should keep doing it. You already have a newfound confidence when you get a haircut, and now imagine what it's like for someone who's really been in a bad place in their life.

The Baha'i Writings encourage you to educate yourself in a trade, and you are also encouraged to serve others, so as I mentioned earlier, these two just go hand-in-hand with what I'm doing with 'clean cut, clean start'.
Baha'i Blog: Why do you think what you're doing is so important?
I don't think I am doing anything particularly important. I just love God, and service to others is service to God because the Baha'i Faith states that work done in the spirit of service is worship. I really love this quote from Abdu'l-Baha which goes: "Let them at all times concern themselves with doing a kindly thing for one of their fellows, offering to someone love, consideration, thoughtful help. Let them see no one as their enemy, or as wishing them ill, but think of all humankind as their friends; regarding the alien as an intimate, the stranger as a companion, staying free of prejudice, drawing no lines." 1

My friend whom I mentioned earlier, the guy who was washing the windows at the barber shop and who I did the makeover for, told me one thing that really got to me. He told me that when he was cleaning cars for the past few years, there was a difference between cleaning a regular person's car and then cleaning a taxi drivers car because taxi drivers have long shifts and they're usually all alone because they are driving people they don't know, so they try and stay on the phone to stop themselves from going mad. So when you would clean the cab, you could see the joy of having an interaction with a human being who actually cared about them, they weren't just using them for what they were doing, you know. It was an interesting conversation, I didn't really understand it at first, but it kind of made me realize that he was just trying to say that someone taking time out to do something for someone else was what was needed.

So a homeless person doesn't get the respect and attention needed. Money can be given, but something as meaningless as money is not going to do anything. Food, shirts, you know there's a lot of places for them to eat food in the city you know there's no way a homeless person's going to go hungry in the city of Melbourne because the city has such an amazing system for the homeless, but I just figured a human interaction with them, companionship, from someone who just genuinely wants to know about them is going to really help them out. So letting them know that they are worthy of human interaction is actually the main thing here. Trying to create empathy not sympathy. I feel like we do that a lot for homeless people and the more sympathy you and I give them the more they're going to feel worthless. Empathy is very different. I want to help them with something that's going to help them get on their own two feet and just bounce up and be like, you know what, I can do this, I'm a new man, I'm a new woman, I'm a new whatever, and hopefully with that comes a change!
Baha'i Blog: What's the most important thing for you while you're out cutting peoples hair on the street?
The hope that with a clean cut and a fresh makeover, it will inspire them to a clean start in life with a newfound sense of confidence and a positive outlook. If they feel others value them, perhaps they will begin to value and respect themselves more than they already do.
Baha'i Blog: What message to do you have for those who want to do something to serve others but don't know what to do or where to start?
Read 'Nabil's Narrative'. Focus on the heroes of the Faith and the sacrifices they have made. Enlighten yourself with their stories and what they have done to spread the message of our beloved Faith with absolute selfless acts of courage and service.
Baha'i Blog: What's been one of the most memorable moments while you've been doing 'Clean cut, clean start'?
There was a homeless, pregnant lady who told me that recently she was told by a man on the street that she didn't deserve to be pregnant. Soon after she started crying to me and told me: "Thank you very much for making me feel like I am a human being with emotions that matter".

I also love everyone's reaction after I show them what their new haircut looks like, that's always heart warming.
Baha'i Blog: Thanks so much for taking the time to answer my questions Nasir and keep doing what you're doing!
You can follow Nasir via his Instagram page: @thestreetsbarber
---
Footnotes & Citations
Selections from the Writings of Abdu'l-Baha[↩]
Posted by
Naysan is passionate about using the arts and media to explore the teachings of the Baha'i Faith. Back in 2011, Naysan started up the Baha'i Blog project, channeling his experiences in both media and technology companies to help create a hub for Baha'i-inspired content online.
"*" indicates required fields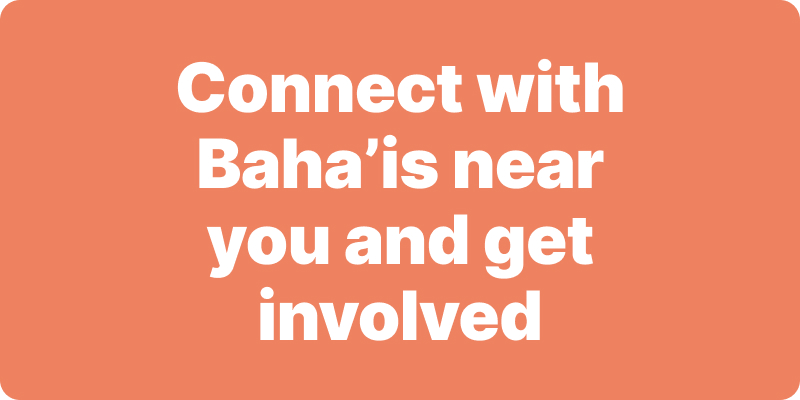 Join activities, celebrations, study groups, spiritual empowerment and education programs for young people, and more.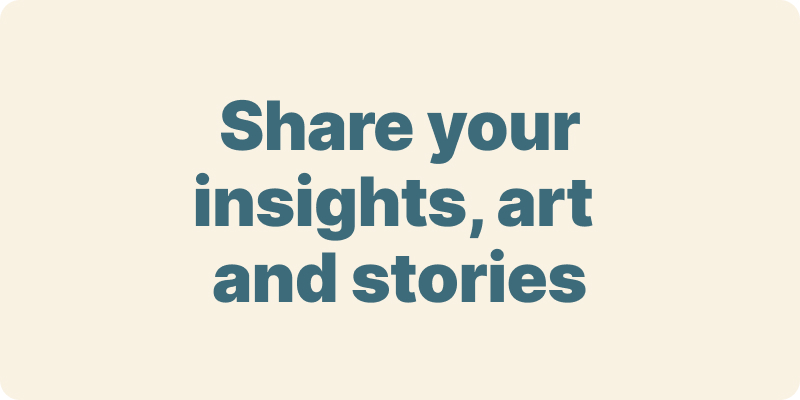 The arts and media have a critical role in how we share our community experiences. We've got resources, projects and more to help you get involved.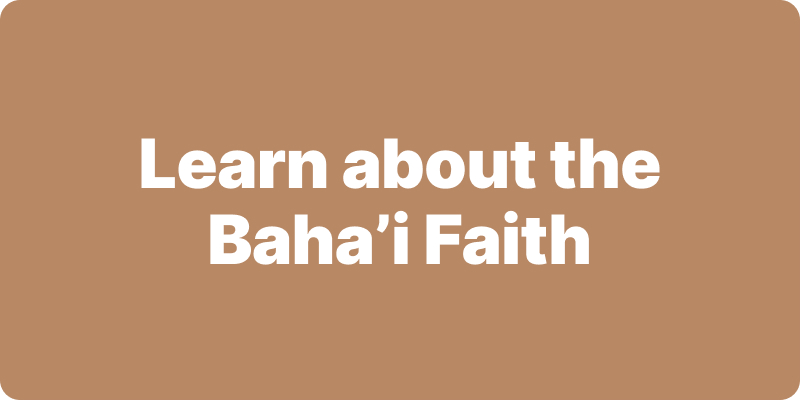 Baha'i beliefs address essential spiritual themes for humanity's collective and individual advancement. Learn more about these and more.
We acknowledge the Traditional Owners of country throughout Australia.

We recognise their continuing connection to land, waters and community. We pay our respects to Aboriginal and Torres Strait Islander people and their cultures; and to elders both past and present.
Baha'i Blog is a non-profit independent initiative
The views expressed in our content reflect individual perspectives and do not represent the official views of the Baha'i Faith.
Visit the site of the
Australian Baha'i Community
and the Baha'i Faith Worldwide