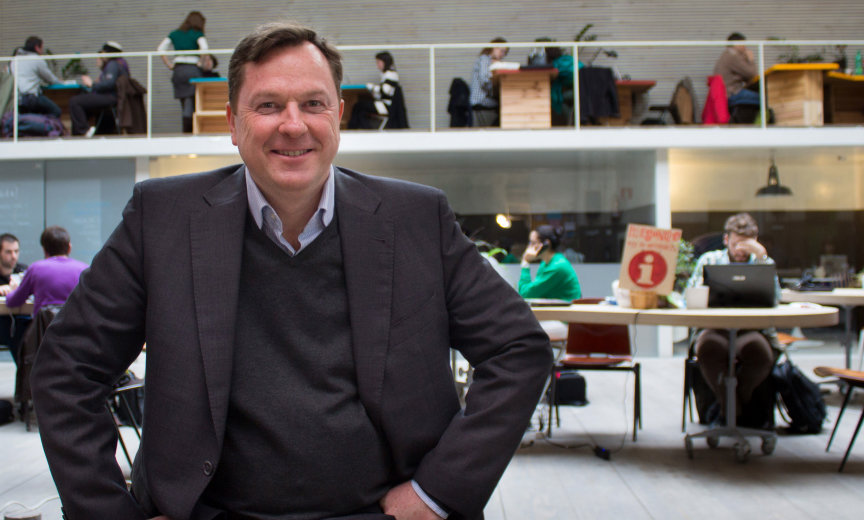 In 1990 a group of Baha'is active in business and management met up in Chamonix, France, to discuss their concerns about the decline of ethics and values in the business world. The result of this meeting was the creation of the 'European Baha'i Business Forum' [EBBF], a non-profit association aimed at promoting the moral and spiritual wisdom and principles found in the teachings of the Baha'i Faith and the great religious traditions of the world, such as the principles of justice, respect, trustworthiness, integrity and unity.
From its beginning, EBBF members have attached importance to sharing their broad experience, and now 25 years on, it has evolved into a global learning community of mindful people with members in over 50 countries, and now 'EBBF' stands for 'Ethical Business Building the Future'. The organization continues to accompany individuals by connecting them to new ideas, tools and other individuals around the world who are exploring and learning, through action, how to contribute to a more prosperous, just and sustainable civilization through their daily work.
This year I'm super excited about the fact that I'll be attending the annual EBBF conference being held between the 2nd and 5th of October in Barcelona, Spain, and so I decided to catch up with EBBF Director General Daniel Truran to find out more about this wonderful initiative:
Baha'i Blog: Can you tell me a little about EBBF and what it aims to achieve?
The essence of EBBF is to continuously find ways to accompany people who are passionate – not interested but passionate – about using their daily work to contribute to a more prosperous, just and sustainable civilization, using Baha'i principles and values.

For some, this may sound like a big gap. They say: "How on earth can my work, what I do in my daily working life, have such an impact?" But then they see many of the big and small ways in which EBBF members, now spread around the world, are doing this, and there's a sense of "Well perhaps even I can achieve this", and when they do, they really enjoy seeing how intelligently applying one's spirituality at work achieves important results and motivates the individual so much more.

You can see some examples of how EBBF members live that contribution to society through their daily work in the "short news from EBBF members" column here: http://ebbf.org/category/short-news/
Baha'i Blog: What makes EBBF so unique and why is it important?
The uniqueness that I hear people find when they interact with EBBF and its global community is the underlying Baha'i atmosphere that they experience. "This is the first event I attend where no one is trying to sell you anything and instead everyone seems so ready to serve you, to be of help" is the kind of comment we frequently hear, specially when people who are not Baha'is experience their first EBBF interaction.

Another comment we hear is "these are such passionate people doing amazing things but they all seem so humble, so keen to learn from me, I really feel at home like in my family and not in a business organization".

And I think this is what ebbf has always tried to offer since it was first founded by seven Baha'is who created it back in 1990, in quite a memorable meeting in Chamonix overlooking the Mount Blanc.

At EBBF we never aim to tell people how to apply Baha'i Values in our workplace to achieve the positive impact we aim for, instead we all come to "explore" how we can do that, in a very humble yet curious and open and keen posture of learning.

Because we have a real passion to create more meaningful workplaces, to make our own workplace more meaningful and purposeful, and that passion sparks keen interest and the realization that by openly exchanging ideas, doubts, dilemmas and opportunities, we can reach our goal not only faster, but in a much more enjoyable and fruitful way through co-creating and collaborating.
Baha'i Blog: What have some of the challenges been and what are some of the things you've learned over the years?
I keep hearing of the principle of 'unity in diversity' which sounds all very well until you have to serve a global community like EBBF which could not be more diverse. On the governing board, in the operational teams of EBBF and amongst the global community you have such a variety of age groups, from the 18 year old university student to the 80 year old retired McKinsey senior partner. There's entrepreneurs of start-ups, World Bank directors, big corporate CFO's and CEO's alongside young professionals starting in their small enterprise.

So the big challenge is how to harness this 'unity in diversity', and time and time again I have both struggled to manage teams with such hugely diverse backgrounds and experiences, but also saw how, by investing time (which I often lacked) and effort in true consultation, unifying around a higher purpose and making sure actions were the final objective of each meeting the incredible power that unity brings about was quite striking.
Baha'i Blog: What do you hope those involved with EBBF take away from the conference and/or programs?
You can read some of the testimonials that people attending EBBF events leave here: http://ebbf.org/event/how-to-create-a-just-workplace/#testimonials

But if I had to pick three things, three highlights that we have so far achieved – and that is not an achievement of EBBF but of the people attracted to and taking part in EBBF events and activities – I'd say:

1. Courage
Seeing people leaving with a new courage, a new sense of "I'm not the only one, there's many others who also share my values and a drive to apply them in their workplaces" and most importantly "there's many other people here who are striving to work by their values and actually creating very successful enterprises and organizations through that"

2. Rethinking the concept of work
In a very safe yet innovative atmosphere people are able to break the mould, to rethink preconceived ideas that they are constantly surrounded by in their daily workplace of why one works and what companies and workplaces should achieve. Individuals achieve a new level of awareness. New concepts, new ideas, new sparks of inspiration.

3. Action-oriented
All of the above happens in a very informal and relaxed way with "meaningful conversations" that – fundamentally – lead to action. There is a level of visionary thinking and talking but every interaction is meant to allow us to go back to our workplaces on Monday on actually start to apply one or more of the insights we learnt and probably created at an EBBF event.
Baha'i Blog: Where do you hope to see EBBF in the future?
The EBBF governing board, which in typically Baha'i style is elected every year without any campaign and allowing each and every member to be both eligible to vote and to be voted (natural for us Baha'is but quite shocking and refreshing for the many non-Baha'is who attend EBBF events), has this year set a very ambitious goal that I now share with you as an "exclusive" before it is made officially public: "EBBF aims to impact 100,000 people by 2019 and 1 million by 2024"

What encouraged me greatly was the initial reaction by the 30 people who work as volunteers in the various operational teams of EBBF after hearing this internal announcement "a very ambitious yet very achievable goal" "it is the right time for EBBF to make this kind of impact".

I have this strong feeling that everyone working at EBBF – whether Baha'i or not – really feel that allowing Baha'i values to positively impact the workplace, and as a consequence society, is a very worthwhile and timely goal.
Baha'i Blog: Thanks so much Daniel for taking the time to do this interview. I'm looking forward to being at the upcoming conference!
This years annual EBBF event will be in Barcelona from the 2nd to the 5th of October and the theme is: "How to Create a Just Workplace". You can find out more about the event and register here.
I hope to see many of you there, but if you can't make it, you can also take part in the online pre-conference Google Hangout "EBBF meaningful hangouts", where presenters from the event will be available to explore the themes of their keynote presentations every Wednesday at 20:00 (CET). See: http://ebbf.org/event/
Posted by
Naysan is passionate about using the arts and media to explore the teachings of the Baha'i Faith. Back in 2011, Naysan started up the Baha'i Blog project, channeling his experiences in both media and technology companies to help create a hub for Baha'i-inspired content online.
"*" indicates required fields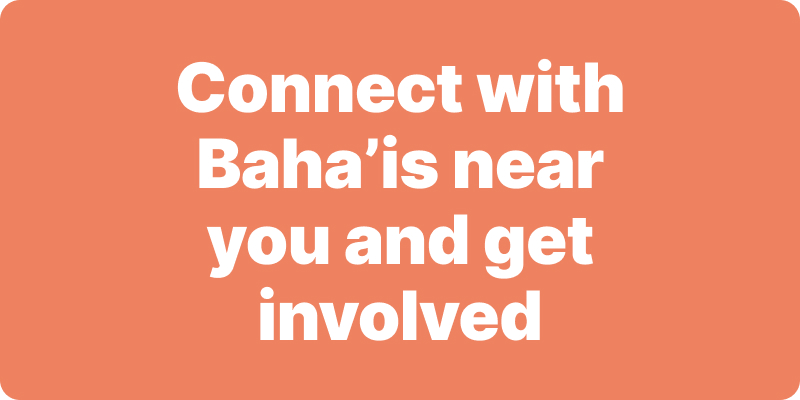 Join activities, celebrations, study groups, spiritual empowerment and education programs for young people, and more.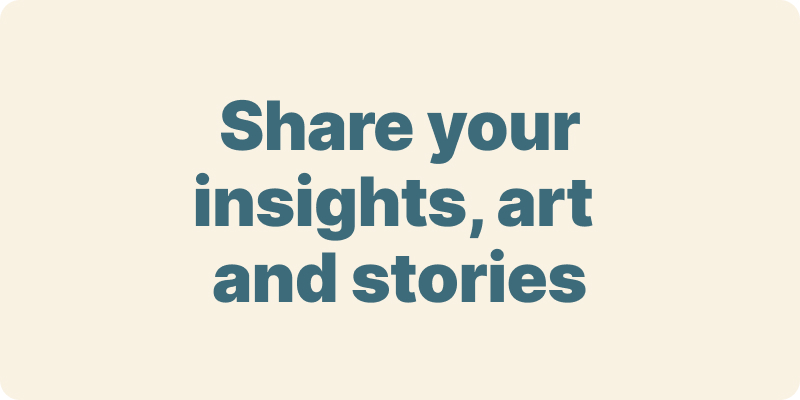 The arts and media have a critical role in how we share our community experiences. We've got resources, projects and more to help you get involved.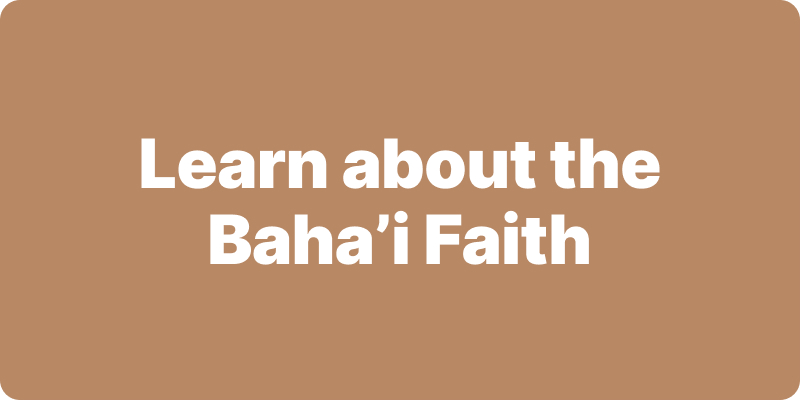 Baha'i beliefs address essential spiritual themes for humanity's collective and individual advancement. Learn more about these and more.
We acknowledge the Traditional Owners of country throughout Australia.

We recognise their continuing connection to land, waters and community. We pay our respects to Aboriginal and Torres Strait Islander people and their cultures; and to elders both past and present.
Baha'i Blog is a non-profit independent initiative
The views expressed in our content reflect individual perspectives and do not represent the official views of the Baha'i Faith.
Visit the site of the
Australian Baha'i Community
and the Baha'i Faith Worldwide