I call Prince Edward Island off the east coast of Canada home. Recently my community gathered on Zoom to study the 9 May 2020 message from the Universal House of Justice. The letter contains important guidance about navigating through this difficult time, but one particular point struck a chord with me, and I've been reflecting on it ever since. The section I'm referring to is this:
…while certain possibilities have been temporarily closed, others have opened up, and new means have emerged for strengthening existing patterns of activity. Flexibility has proven to be an asset, but so has vigilance in ensuring that the primarily local character of community activities is not diluted; efforts to nurture flourishing communities within neighbourhoods and villages and across clusters must continue.
Like most of us, I have embraced a more insular lifestyle in the interest of protecting myself and the more vulnerable members of my community. As someone who lives alone, over the last few months I have joined a few online communities and participated in a number of virtual events. Some are local initiatives: holy day commemorations, Nineteen Day Feasts, devotional gatherings and opportunities to study messages like the May 9 message from the House of Justice; others have been regional—I even attended a Zoom wedding this spring! But many have been international in scope, and while they enrich my life significantly, they also require a considerable investment of time and energy, which begs the question: is my participation online diluting efforts to nurture a flourishing community at the local level? How can I find ways to take what I am learning virtually and use it to invigorate my role within my own community? In exploring these questions, another arose: what exactly am I learning? Perhaps identifying the skills I am developing in these online communities, and what I find so enriching about participating in them will help me to identify practical ways that I can better support local activities too.
Below are three examples of online communities I've joined this year, what I've learned from them, and some of the takeaways that I could potentially apply to strengthen my local community:
1. Ruhi Book 1 study circle
I joined a group that is studying Book 1: Reflections on the Life of the Spirit from the Ruhi Institute. It is facilitated by a young woman in Germany. I have participated in and tutored Ruhi Book 1 before, so what attracted me to this group was that the facilitator wanted to create a group for people who had lost an immediate family member and were attempting to navigate through grief during a global pandemic. Due to the smallness of my local Baha'i community the capacity does not yet exist to offer the type of grief support groups that larger religious communities often provide, so bringing together people from different communities to support each other within the context of a Ruhi study circle sounded like a superb idea to me. There are six of us who attend every week: two in Germany, two in Canada, and one in the UK and US, respectively. I didn't know any of these individuals before joining the group, but have found that our common experience of moving through grief during isolation has created a level of intimacy that might not otherwise have been possible. Reflecting on life, death, prayer and the nature of the soul with people who are all experiencing loss has helped me to process my own grief and given me a space where I feel a part of community while I do so. Before joining the group it felt like I had to step outside of community to grieve, because there wasn't the space within it to do so. By providing this support, the group has helped me to continue my spiritual journey while accompanying others on theirs. Our discussions, and the insights shared have made me stronger and more grounded, and continue to provide me with tools I can use to better support my offline community. I've noticed my capacity to support friends from whom I had distanced myself when I wasn't getting the support I needed to move through my own grief gradually increasing. The experience has also highlighted for me how helpful it would be to host a Ruhi study circle offline for people who are grieving in my local community.
2. Live online concert
Another group I've been participating in is a weekly Instagram live house concert hosted by Bahhaj Taherzadeh on his We/or/Me feed. Bahhaj is a musician living in Chicago. He started hosting the concerts to create a space in which community could gather, engage in dialogue, and enjoy uplifting tunes during isolation. The format is 30 minutes of him sharing originals and covers, interspersed with humorous banter about finding ways to navigate through these tough times while remaining hopeful. In the second half of the show another artist—usually a musician—joins him to share a little about their journey, some music, and what they have been learning during the pandemic. I find Bahhaj's songs incredibly calming, and the hour-long concert gives me permission to chill out, reflect on my day, and be grateful for the gifts that this time of staying close to home and moving slowly has given me. I have also enjoyed being introduced to the artists he's hosted. The experience has helped me identify things that I value and want to nurture in my own community: humour, play and time to share laughter; gatherings that invite us to rest, rejuvenate and reflect; and spaces where the arts are used as tools that uplift, bring people together, and in which open, creative dialogue is nurtured. It has also been a reminder of how invigorating identifying what we are learning in these challenging times can be.
3. Devotional gatherings
I've had two experiences with online devotional gatherings recently: I attended a devotional that some Greek friends organized in Athens, and I hosted my own Zoom devotional. My main takeaway from the Greek devotional was how at home I felt hearing prayers in the language of my childhood. This made me realize how important it is to be able to pray and hear prayers spoken in one's native tongue at the local level even in a country where this is not one of the official languages. There is a feeling of complete integration and acceptance when diversity is welcomed and celebrated, and one simple way this can happen is by making sure that there is at least one reading/song in the language of everyone present.
The thing that struck me about hosting my own online devotional was that suddenly all my worlds came together in one place. Friends from California, Colorado and my local community joined my Zoom gathering. None of them knew each other, which taught me how essential it is for me as hostess to find ways to create a laid-back atmosphere in which people feel comfortable sharing with each other. Three of the women at my devotional gathering had sons that were all the same age, so I took the time to point this out. I also shared a little bit about each person present with the group, which increased the level of intimacy immediately. While I know all of this is much more challenging online than off, I think the opportunity that hosting online devotionals gave me to practice how to make people feel at ease in a foreign situation with strangers is one that can only improve the atmosphere in my local community when I am again able to host in-person gatherings.
There are so many ways that we are engaging online right now. Each of them no doubt present an endless number of lessons and insights that we could apply to our local community activities. I hope that some of my personal reflections above stimulate ideas for ways in which your online activities could enrich your local activities as well. If they do I would love it if you would take a moment to share your reflections in the comments section below this post!
Posted by
Ariana Salvo was born in the United States, and spent sixteen years of her childhood on the Mediterranean island of Cyprus. She moved to Prince Edward Island to do her master's degree in Island Studies, fell in love with the tightly knit community, and has never left. When not writing, she can be found exploring art at galleries around the world, flower farming, traveling to remote islands, hiking and taking photos of the wild natural landscapes of Canada's eastern shore, teaching English to international students and reading historical fiction with a good cup of tea.
"*" indicates required fields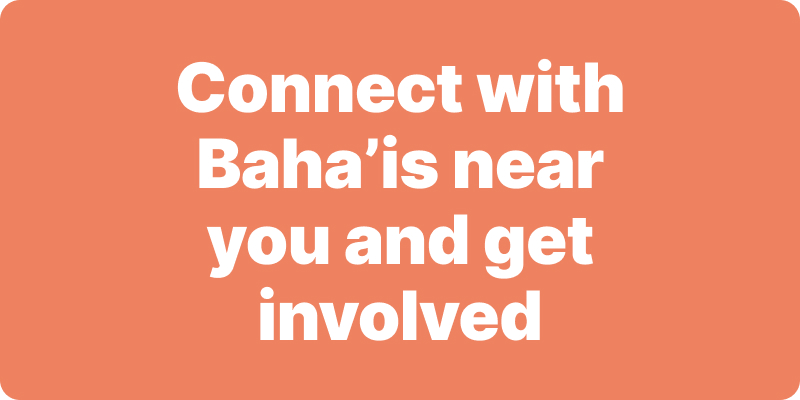 Join activities, celebrations, study groups, spiritual empowerment and education programs for young people, and more.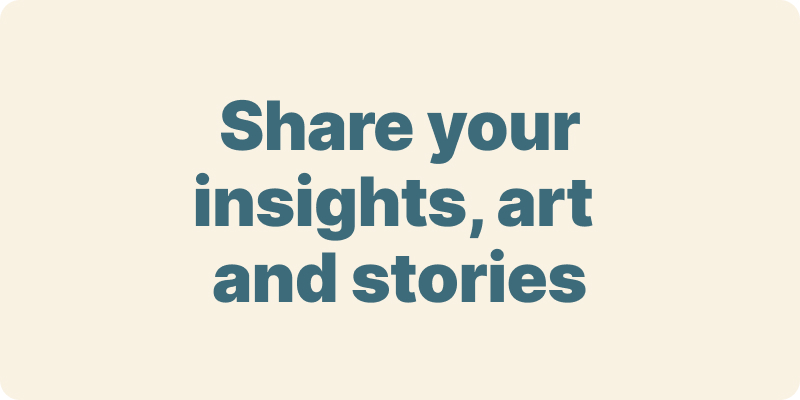 The arts and media have a critical role in how we share our community experiences. We've got resources, projects and more to help you get involved.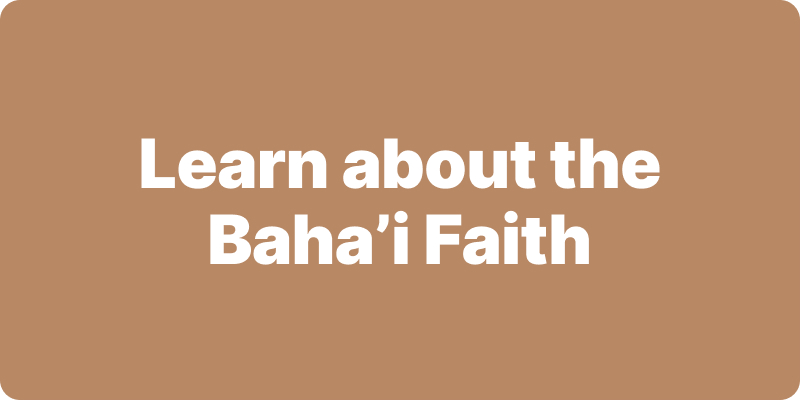 Baha'i beliefs address essential spiritual themes for humanity's collective and individual advancement. Learn more about these and more.
We acknowledge the Traditional Owners of country throughout Australia.

We recognise their continuing connection to land, waters and community. We pay our respects to Aboriginal and Torres Strait Islander people and their cultures; and to elders both past and present.
Baha'i Blog is a non-profit independent initiative
The views expressed in our content reflect individual perspectives and do not represent the official views of the Baha'i Faith.
Visit the site of the
Australian Baha'i Community
and the Baha'i Faith Worldwide