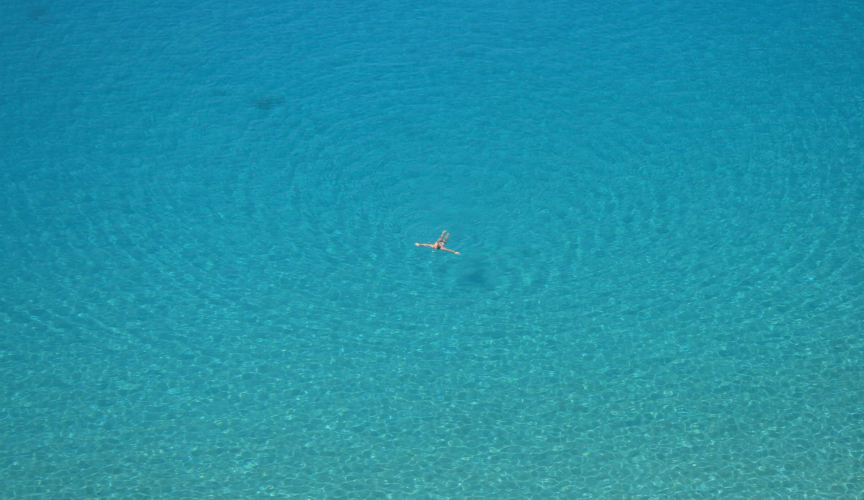 Thoughts are a boundless sea, and the effects and varying conditions of existence are as the separate forms and individual limits of the waves; not until the sea boils up will the waves rise and scatter their pearls of knowledge on the shore of life. 1
The above wonderful expanded metaphor demonstrates one of the qualities of imagination. But what exactly is imagination and how can it help in Baha'i life?
I think I've always lived, to some extent, in my imagination. Where the western world generally subscribes to the Biblical notion of "when I became a man I gave up childish things", I wasn't able to do so – at least not that magical faculty of imagination. So I was delighted when, as a new Baha'i, I learned that imagination is one of the five inner powers – a power of the spirit. 2 And then I read: "The reality of man is his thought". 3 Yes, wow! Imagination rules! Or so I thought. But then I read so many warnings about imagination leading us astray, the term "vain imagination" occurring so frequently in the Writings, that perhaps it's best to avoid it altogether! This reflects a long-standing mistrust of imagination in post-Enlightenment thinking, with a preference for scientific logic underpinning much of current preferred thinking.
Where then, do the Baha'i writings stand on the issue? Can imagination be trusted? As it is a spiritual faculty, can it be used to advance the Cause of Baha'u'llah? My own answer to these questions is: it depends on what you conceive imagination to be.
Imagination is generally considered to be the domain of children and artists – the ability to create new ideas in the mind. Through research with disadvantaged high school students, however, I was able to develop a new theory of imagination: that it is not one thing but four distinct but overlapping types:
Creative imagination (the general concept of imagination);
Empathic imagination (the ability to see things, including ourselves, from the point of view of others);
Critical imagination (the ability to identify ways in which society and culture impact our thinking and understanding);
Fantasy (day-dreams, wishful thinking, creative visualisation, some forms of prayer).
I have detailed elsewhere how this relates to education and the need to both normalise and centralise imagination at all levels of schooling. 4 Seeing how these ideas apply to Baha'i life is my next goal.
Creative imagination is the relatively easy part. Indeed, Abdu'l-Baha encourages us to "be active and progressive in the field of inventions and the arts" 5 and we can see that counsel carried out to its fullest in, for example, the works of painter Mark Tobey, poet Roger White, architect Fariborz Sahba, and musical duo Seals and Crofts, to name just a few.
But what of empathy, critical imagination, and fantasy?
Empathy is an act of imagination. To empathise with "the other" (another person, another group, or another culture) we need to make an effort to understand the world from their perspective – to see through their eyes. But again, we are faced with a dilemma. On the one hand, we are asked to apply empathic imagination to the extreme of attempting to understand God "through His own eyes. Were ye to behold Him with the eyes of another, ye would never recognize and know Him". 6 But then, we read that "Man is not intended to see through the eyes of another, hear through another's ears nor comprehend with another's brain." 7 Taken out of context, these quotes could appear contradictory. I believe, however, that they are quite compatible. And when applied to daily life, empathic imagination is an essential tool in following the requirement to display equity, justice, mercy, compassion, and kindness "to every living soul". 8 Without putting ourselves into the shoes of "the Other", our attempts to bring Baha'u'llah's healing message to humanity may well be seen as presumptuous and arrogant.
Closely linked to empathy is critical imagination. We are all shaped by the social, political, and cultural forces that surround us and by developing greater insight and awareness of these forces, we can act to embrace and use those that are positive while rejecting those that are negative. Sounding like it comes from a Star Wars script (well, they had to get their source material from somewhere!), Shoghi Effendi describes yet another Force: a God-born revolutionising Force "acting even as a two-edged sword" 9 simultaneously sundering age-old ties that cohere society while unloosing the bonds fettering the Baha'i Faith. Our ability to be critically aware is essential in perceiving this impact on society.
Finally, what I categorise as fantasy includes wishful thinking and day-dreaming. It is in this realm that "vain imagination" can be found and avoided. But it includes hope and that can be a kind of prayer, imagining something better for the world, or some of its inhabitants, or ourselves. Putting this into practice so that it leads to more than simply wishing, is the fifth of Shoghi Effendi's five steps of prayer 10: to act as though your prayer has been answered. Athletes may know this as creative visualisation, seeing themselves scoring the winning goal, hitting that hole-in-one, or holding the victor's cup aloft.
What do you think of these categories of imagination? How have you applied imagination to your life, whether in searching for Truth, teaching the Faith, organising Baha'i administration, being professionally creative, or any other related area that illustrates the positive power of that great spiritual faculty of imagination? Please comment below or if you'd like to share your thoughts for a book I'm compiling, please contact me at [email protected]. May the Force (of imagination) be with you!
---
Posted by
Derek and his wife, Linda, live and work in Brisbane, Australia. Both joined the Baha'i Faith over 40 years ago and are very pleased that their children have made that decision too. Derek has been involved in education at various levels, teaching art and, more recently, teaching and advocating inclusive education at tertiary level. Derek is now entering an exciting new phase of life centred on painting, writing, and applying a whole lot of imagination.
"*" indicates required fields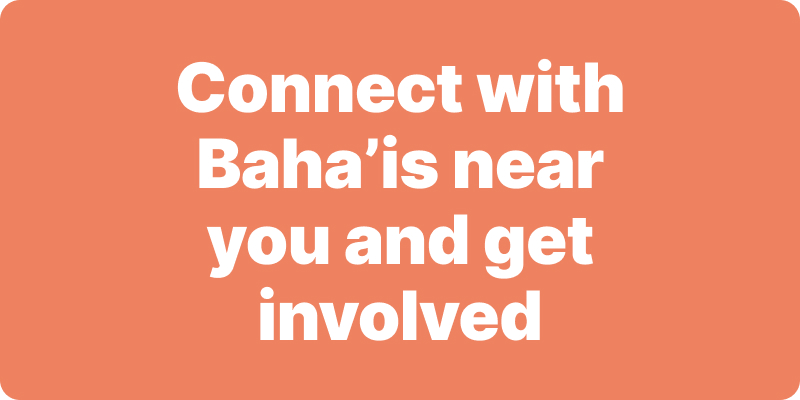 Join activities, celebrations, study groups, spiritual empowerment and education programs for young people, and more.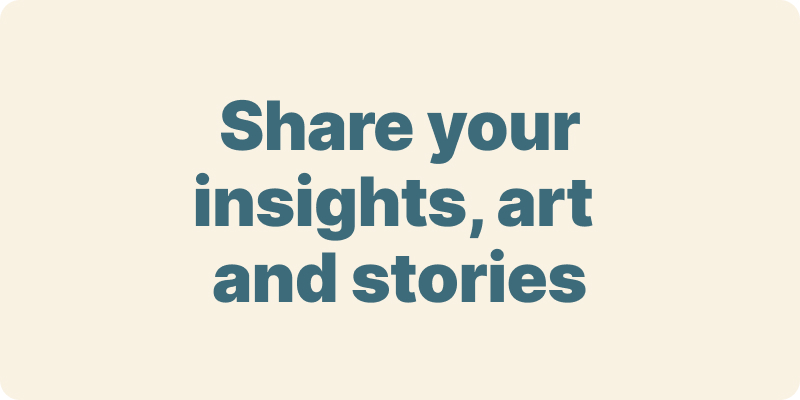 The arts and media have a critical role in how we share our community experiences. We've got resources, projects and more to help you get involved.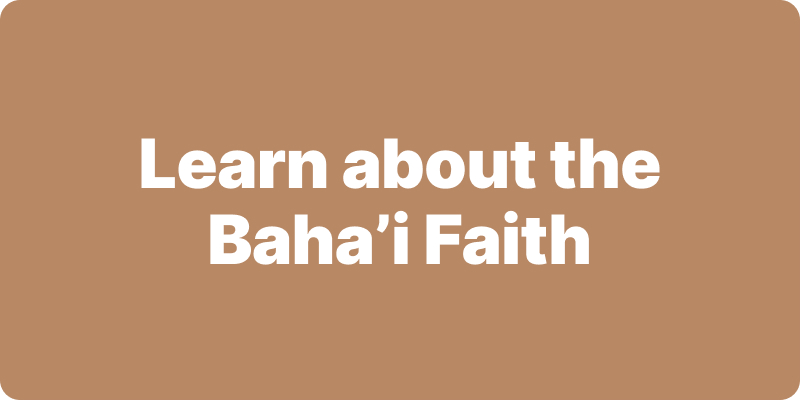 Baha'i beliefs address essential spiritual themes for humanity's collective and individual advancement. Learn more about these and more.
We acknowledge the Traditional Owners of country throughout Australia.

We recognise their continuing connection to land, waters and community. We pay our respects to Aboriginal and Torres Strait Islander people and their cultures; and to elders both past and present.
Baha'i Blog is a non-profit independent initiative
The views expressed in our content reflect individual perspectives and do not represent the official views of the Baha'i Faith.
Visit the site of the
Australian Baha'i Community
and the Baha'i Faith Worldwide