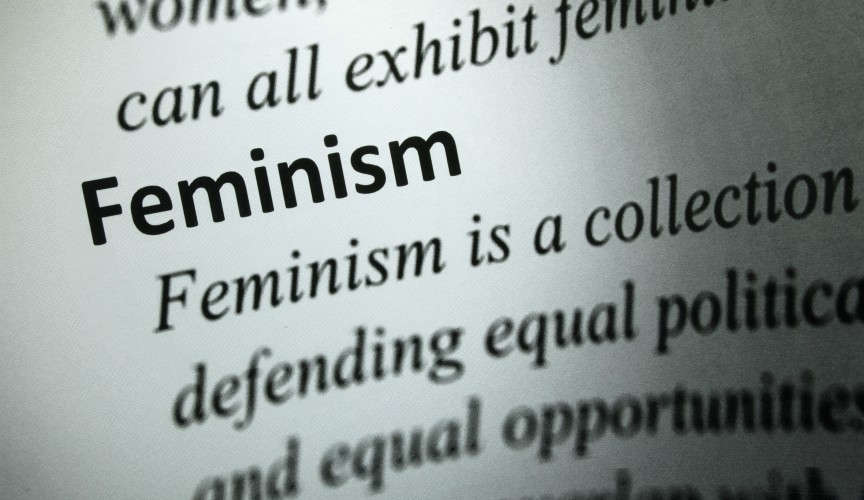 Many people have strong opinions about the word "feminist" and the whole concept of feminism. These opinions might be based on good or bad experiences that people have had, on things they have heard or read, or on fundamental understandings of the realities of women and men. Everyone is entitled to their opinions and to the reasons behind those opinions.
For this article, we (the authors) are going to focus on only two things: a dictionary definition of "feminism" and some of the statements found in the Baha'i Writings that we feel address aspects of that definition. We hope that you will read with this in mind, gleaning anything you find useful from the post as a jumping off point for continued conversation.
The Merriam-Webster dictionary splits its definition of feminism into two distinct parts: "the belief that men and women should have equal rights and opportunities" and "organized activity in support of women's rights and interests." In order to better understand this concept, let's break the definition down.
BELIEF
The first part of the definition is "the belief that men and women should have equal rights and opportunities" which brings to mind this quotation from Abdu'l-Baha:
In this Revelation of Baha'u'llah, the women go neck and neck with the men. In no movement will they be left behind. Their rights with men are equal in degree. They will enter all the administrative branches of politics. They will attain in all such a degree as will be considered the very highest station of the world of humanity and will take part in all affairs. Rest ye assured. Do ye not look upon the present condition; in the not far distant future the world of women will become all-refulgent and all-glorious. For His Holiness Baha'u'llah Hath Willed It so! 1
Therefore, women's "rights with men are equal" and "Baha'u'llah hath willed" that women should have equal opportunities.
ACTION
Let's look at the dictionary's second definition of feminism: "organized activity in support of women's rights and interests." There are a number of passages in the Writings that indicate that Baha'is should engage in such activity. Here are a few:
"organized activity…"
In the course of the current year which has been designated "International Women's Year" as a world-wide activity of the United Nations, the Baha'is, particularly in these eighty national communities, should initiate and implement programs which will stimulate and promote the full and equal participation of women in all aspects of Baha'i community life, so that through their accomplishments the friends will demonstrate the distinction of the Cause of God in this field of human endeavour. 2
"…in support of …"
Work ye for the guidance of the women in that land, teach the young girls and the children, so that the mothers may educate their little ones from their earliest days, thoroughly train them, rear them to have a goodly character and good morals, guide them to all the virtues of humankind, prevent the development of any behaviour that would be worthy of blame, and foster them in the embrace of Baha'i education. 3
"…women's rights and interests"
And among the teachings of His Holiness Baha'u'llah is the equality of women and men. The world of humanity has two wings — one is women and the other men. Not until both wings are equally developed can the bird fly. Should one wing remain weak, flight is impossible. 4
Examining these quotations indicates that the female half of humanity should be "developed", that we should "work", that we should be "thorough", that we should "guide" and "foster" women and girls, and that we should "initiate and implement programs" to promote the equality and interests of women.
BELIEF AND ACTION TOGETHER
Abdu'l-Baha expressed His hopes for women's equality very clearly:
It is my hope that the banner of equality may be raised throughout the five continents where as yet it is not fully recognized and established. 5
It is our understanding that for Baha'is, the notions of belief (recognition) and action (establishment) can never be separated; true belief must be expressed in action. As Baha'u'llah wrote, "It is incumbent upon every man of insight and understanding to strive to translate that which hath been written into reality and action." 6 Therefore, because we believe in the equality of women and men, we believe that we must act to bring it about.
ACTIONS TO TAKE
What does that action look like? There are many feminist organizations in the world that have detailed agendas for action. For example, the organization HeForShe (heforshe.org) includes a variety of everyday actions people can take to support women in areas such as education, health, work, and violence. Another organization, About-Face (about-face.org), raises awareness about, and fights, the demeaning images of women in the media. Numerous other websites and organizations share practical and up to date ideas of ways to work for women's rights. For any given Baha'i, some of these actions will resonate strongly and others less so.
We can do heaps, though, within the Baha'i community. For instance:
Encourage: Many of the messages that reach women can be disempowering and disheartening. Abdu'l-Baha said, "… we must declare that her capacity is equal, even greater than man's. This will inspire her with hope and ambition, and her susceptibilities for advancement will continually increase." 7 A wonderful way to encourage a woman is to acknowledge and respect her inner qualities, her strengths, her courage, her assertiveness, her persistence, and it is usually preferable NOT to comment on her appearance, which can send the wrong message.
Listen: Women can face significant hurdles in a society where some people think that recognition and advocacy for women's rights is evil. It can be very empowering and reassuring when Baha'i men and women listen to women's stories. We don't need to try to fix it immediately; just listen and acknowledge.
Educate: People need to be educated in order to understand their equality, develop their capacities, and make their most effective contributions. Whenever we see opportunities for women and girls to receive quality educational opportunities, we should help connect them to these opportunities. And if there are insufficient opportunities, we can create them. Remember that we are to educate a girl child first, if a family can only afford to educate one child and the other is a boy. 8
Support: If we show ourselves to be loving, encouraging, and willing to listen, women and girls may turn to us when they need help and support. We already know, based on the assurances of Baha'u'llah, that they have all the capabilities they need, so we can feel good about simply supporting them in whatever way they need to be supported.
There may be some of these actions that can be best taken by men in support of women, but mostly they are equally applicable. If women and girls feel supported both by men and women, it might have a significant increased effect overall.
We may not fit everyone's definition of what it means to be feminists and we may not want to, but since, as Baha'is, we already believe in equal rights and opportunities for women, we should act on that belief. And that, as they say, is the dictionary definition of a feminist. It would be great to hear your thoughts and ideas of how we can better advance the station of women in the comments section below.
---
Posted by
Alan and Lorraine Manifold are loving life in Australia. They have a Baha'i choir in Melbourne, 'Perfect Chord', and are actively involved in their local Baha'i community. They're planning their second Australian Baha'i Choral Festival in Sydney, hopefully to become an annual event. But they're also finding that women's issues are quite similar here to those in other Western countries and want to do what they can to improve things. Lorraine has suffered acutely from oppression and objectification growing up in Belgium, Canada and the US. Alan has been deeply involved for many years providing diversity education and training.
"*" indicates required fields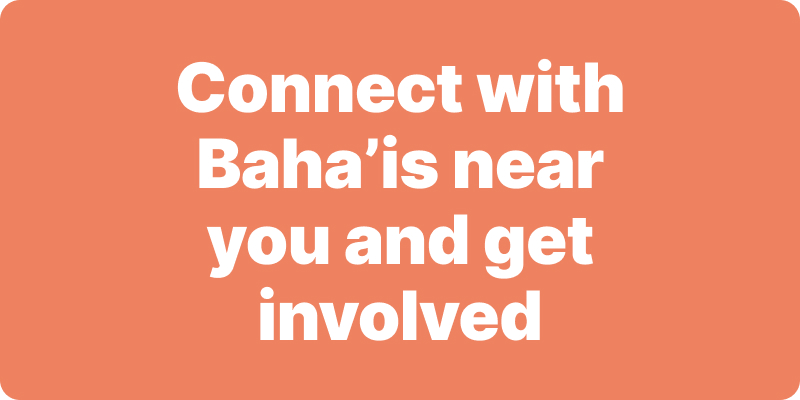 Join activities, celebrations, study groups, spiritual empowerment and education programs for young people, and more.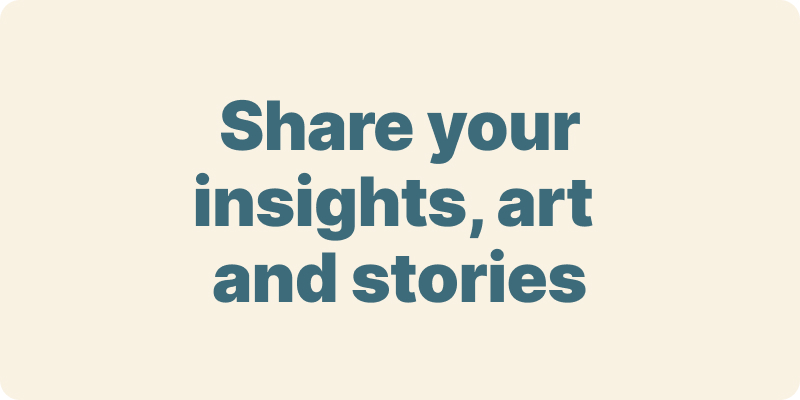 The arts and media have a critical role in how we share our community experiences. We've got resources, projects and more to help you get involved.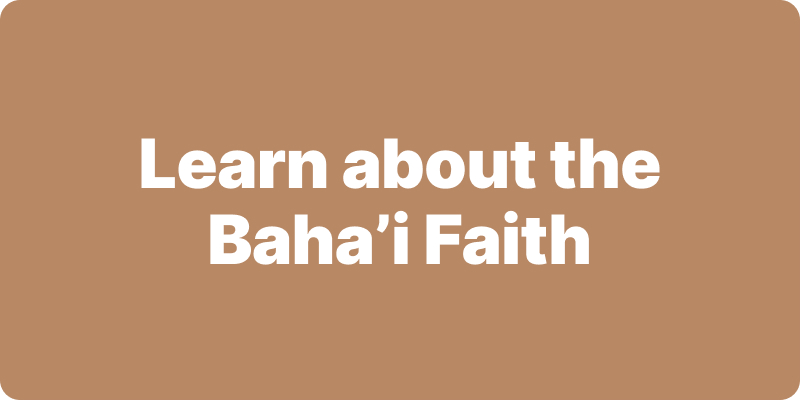 Baha'i beliefs address essential spiritual themes for humanity's collective and individual advancement. Learn more about these and more.
We acknowledge the Traditional Owners of country throughout Australia.

We recognise their continuing connection to land, waters and community. We pay our respects to Aboriginal and Torres Strait Islander people and their cultures; and to elders both past and present.
Baha'i Blog is a non-profit independent initiative
The views expressed in our content reflect individual perspectives and do not represent the official views of the Baha'i Faith.
Visit the site of the
Australian Baha'i Community
and the Baha'i Faith Worldwide