Learning to Be Still: A Personal Reflection on Meditation in the Baha'i Faith
May 31, 2015, in Articles > Baha'i Life, by Yas
37 seconds. I have been sitting still for 37 seconds now. I am not kidding. And with my eyes closed all this time. Well, nearly all this time. I had to open them to see how many hours minutes seconds (sigh) had passed. I close them again. Focus, I tell myself. Concentrate. I am aware that my foot is itching. Now I am aware that I am focusing on my foot instead of…? What am I supposed to be focusing on? Now I am just feeling irritated. I open my eyes again. 52 seconds.
Clearly this is not working.
Meditation: something that I have been struggling to learn for years. I call to mind the simple and direct plea from TS Eliot's 'Ash Wednesday': "Teach us to sit still." 1
The words resonated deeply with me those many years ago in my high school poetry class, just as they do today. How do we learn to 'sit still', to truly be still, particularly in the midst of the mayhem and madness of life?
What does it mean to meditate?
Baha'u'llah tells us that:
One hour's reflection is preferable to seventy years of pious worship.

The Kitab-i-Iqan, Baha'u'llah, p237
Being raised in a Baha'i family, prayer was an integral part of everyday life. As a child I learned how to pray by watching my parents pray. Whilst I admit that in my adult years my morning prayers are often said as I run out the door, and my evening devotions are at times the recitation of familiar childhood prayers as my head sinks into my pillow, in more times than I can recall, prayer has been my refuge, my solace and my ultimate place of peace.
However, this injunction that has been given to us to pray is not one that comes in isolation.
Indeed, we are told explicitly in the Writings to "pray and meditate", to "reflect", to "ponder awhile", and to "contemplate" upon the Creative Word.
Abdu'l-Baha tells us that:
You cannot apply the name 'man' to any being void of this faculty of meditation; without it he would be a mere animal, lower than the beasts.

Paris Talks, Abdu'l-Baha, p175
But what exactly is meditation?
Abdu'l-Baha expounds:
It is an axiomatic fact that while you meditate you are speaking with your own spirit. In that state of mind you put certain questions to your spirit and the spirit answers: the light breaks forth and reality is revealed.

Ibid.
Shoghi Effendi says that "…there are no set forms of meditation prescribed in the teachings", and that the manner in which we meditate, "is left entirely to the individual". 2
Moreover, he says,
…it would be wiser for the Baha'is to use the meditations given by Baha'u'llah, and not any set forms of meditation recommended by someone else; but the believers must be left free in these details and allowed to have the personal latitude in finding their own level of communion with God.

Shoghi Effendi, quoted in a letter written on behalf of the Universal House of Justice to an individual believer, June 7, 1974
In my own journey of trying to incorporate meditation into my every day life so that it feels as natural as prayer, I have explored many different forms of meditation. A simple Google search will bring up hundreds of thousands of articles, examples, shared experiences and suggestions as to how to go about this practice. And this, perhaps, is something that I have learned most: meditation (in whatever form we choose) is something that needs to be practised. It will (for me at least) not just happen. Just as I have spent decades 'practising' prayer – so that it has now become an indispensable part of my life – meditation too needs to be practised. And especially in the busyness of today's world, 'sitting still' is something that does not always come easily. But, it is something that is indispensable.
Sovaida Ma'ani Ewing suggests that meditation, like prayer, can be taught in childhood:
To teach your children about meditation, demonstrate to them how you meditate. Walk them through the process. So, for example, after your morning prayers, read a verse from the Writings out loud. Then take one of the sentences and ask yourself what it means and how you can apply it in your day-to-day life. Share out loud the thoughts that come to mind as you put questions to your spirit. Your child will witness the unfolding of your understanding. Encourage your child to do the same.

Creating a Baha'i Identity in our Children, by Sovaida Ma'ani Ewing
Baha'u'llah tells us:
Meditate profoundly, that the secret of things unseen may be revealed unto you, that you may inhale the sweetness of a spiritual and imperishable fragrance, and that you may acknowledge the truth…so that light may be distinguished from darkness, truth from falsehood, right from wrong, guidance from error, happiness from misery, and roses from thorns.

The Kitab-i-Iqan, Baha'u'llah, p8
Abdu'l-Baha says:
In that state man abstracts himself: in that state man withdraws himself from all outside objects; in that subjective mood he is immersed in an ocean of spiritual life and can unfold the secrets of things-in-themselves. To illustrate this, think of man as endowed with two kinds of sight; when the power of insight is being used the outward power of vision does not see.

Paris Talks, p175
And:
Meditation is the key for opening the doors of mysteries.

Ibid.
Shoghi Effendi elucidates:
The inspiration received through meditation is of a nature that one cannot measure or determine. God can inspire into our minds things we had no previous knowledge of, if He desires to do so.

Shoghi Effendi, Lights of Guidance, p456
Perhaps one of the most common questions that arises is: "But what should I be thinking about when I am meditating?" Whilst some practices of meditation focus on 'emptying the mind', and others encourage focusing on a particular object or thought, it is significant to remember the words of Abdu'l-Baha:
The meditative faculty is akin to the mirror; if you put it before earthy objects it will reflect them. Therefore if the spirit of man is contemplating earthly subjects he will be informed of these. But if you turn the mirror of your spirits heavenwards, the heavenly constellations and the rays of the Sun of reality will be reflected in your hearts, and the virtues of the Kingdom will be obtained. Therefore, let us keep this faculty rightly directed…

Paris Talks, Abdu'l-Baha, p175
These words make me reflect deeply, not only on what I choose to turn my heart and thoughts towards during meditative moments, but, more mundanely, on what my general, every-day thoughts are. What do I spend most of my time thinking about? Are these (very often limited and repetitive) thoughts ones that reflect heavenly objects? Or are they those of the material world?
Abdu'l-Baha goes on to tell us that,
…some thoughts are useless to man; they are like waves moving in the sea without result. But if the faculty of meditation is bathed in the inner light and characterized with divine attributes, the results will be confirmed.

Ibid.
In my quest to learn how to 'sit still', whilst I have realized that stillness and particularly silence are essential, as: "…the sign of the intellect is contemplation and the sign of contemplation is silence, because it is impossible for a man to do two things at one time – he cannot both speak and meditate", 3 I have also learned that meditation is not an end in itself.
In a letter written on behalf of Shoghi Effendi, he states:
Prayer and meditation are very important factors in deepening the spiritual life of the individual, but with them must go also action and example, as these are the tangible result of the former. Both are essential.

Lights of Guidance, Shoghi Effendi, p455
And,
It is not sufficient to pray diligently for guidance, but these prayers must be followed by meditation as to the best methods of action and then action itself.

Guidelines for Teaching, Shoghi Effendi p. 325
Baha'u'llah, finally, tells us that,
The source of crafts, sciences and arts is the power of reflection. Make ye every effort that out of these ideal mind there may gleam forth such pearls of wisdom and utterance as will promote the well-being and harmony of all the kindreds of the earth.

Tablets of Baha'u'llah, Baha'u'llah, p72
Thus, meditation, despite being one of the most personal, private and intimate communions between us and our Creator, is also, inextricably, a part of what allows for the growth and development of the social fabric of humankind itself.
And so, as I close my eyes and allow myself to be still, it is no longer about the seconds, minutes or hours, instead, it is the desire to truly connect with "that mystic feeling which unites man with God" 4, to turn my 'mirror' heavenwards, and to strive to become "empty and pure from every mention and thought…[to] forget all besides God" 5, so that through this faculty of meditation, "the light breaks forth and reality is revealed" 6.
---
Posted by
Yas is happiest when the sun is shining. After country-hopping across the globe for the last ten years, she lives (for now) in the most beautiful (and windiest) city in the world. She loves the power of the creative word and teaches literature and creative writing to teenagers. She also loves strawberries.
"*" indicates required fields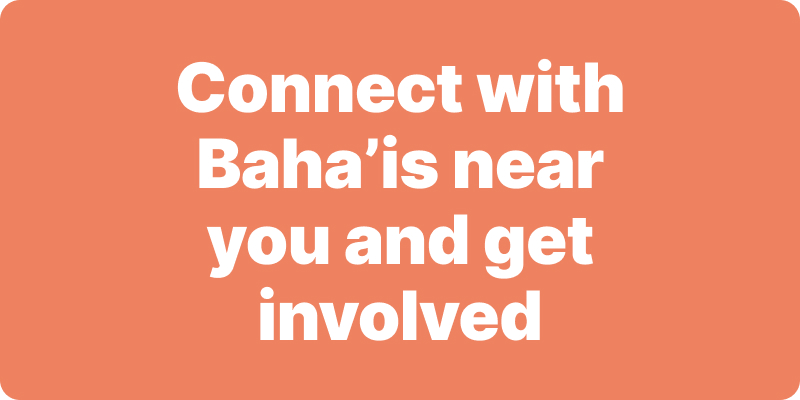 Join activities, celebrations, study groups, spiritual empowerment and education programs for young people, and more.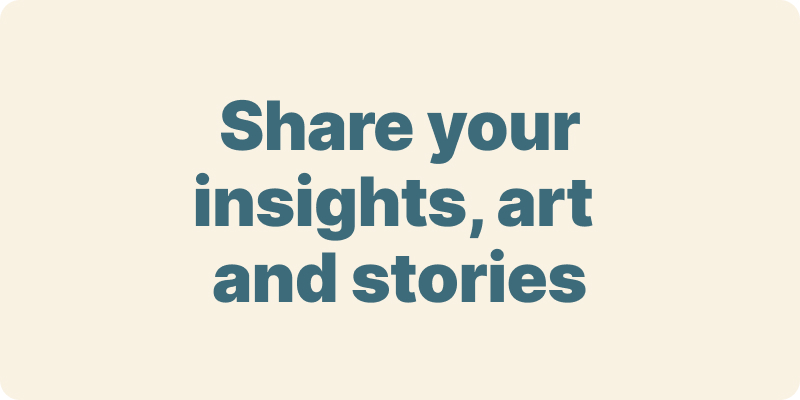 The arts and media have a critical role in how we share our community experiences. We've got resources, projects and more to help you get involved.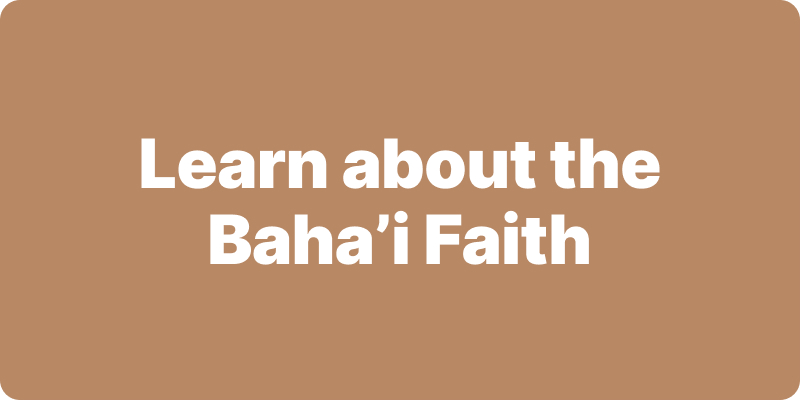 Baha'i beliefs address essential spiritual themes for humanity's collective and individual advancement. Learn more about these and more.
We acknowledge the Traditional Owners of country throughout Australia.

We recognise their continuing connection to land, waters and community. We pay our respects to Aboriginal and Torres Strait Islander people and their cultures; and to elders both past and present.
Baha'i Blog is a non-profit independent initiative
The views expressed in our content reflect individual perspectives and do not represent the official views of the Baha'i Faith.
Visit the site of the
Australian Baha'i Community
and the Baha'i Faith Worldwide