I have always found it interesting how there are some emotions that we think we can avoid feeling—even though history and experience consistently demonstrate otherwise. We are happy to fully embrace the joyful moments—the successful interviews, promotions and scientific breakthroughs; finding true love, marriages, births and anniversaries. And yet we all know that for every joyful, celebratory experience there are undoubtedly many hours of sacrifice, failure, loss and grief, and that we wouldn't appreciate the moments of happiness and contentment nearly as acutely without the periods of struggle and pain that preceded them.
One emotion that it seems most of us consciously or unconsciously try to avoid feeling at some point in our lives is loneliness. Unlike solitude—a welcome and often intentionally chosen period of time alone in one's own company, loneliness is usually neither chosen nor welcome; a melancholic longing for companionship, and the real or imagined sense that something (or someone) is missing from our life. Objectively, most of us know that the emotion is more indicative of a passing circumstance rather than a permanent reflection of our own unworthiness for companionship. Nevertheless, falling victim to the tricky ways in which loneliness can distort our perception of ourselves and the world around us can feel very personal when we are in the middle of experiencing it. Beneath our public bravado, I think we all have moments of vulnerability.
Today so much of our time is spent online, where we are constantly confronted with photoshopped, airbrushed and carefully staged versions of reality; images that seem to be telling us that people who are well-loved; those on whom providence has smiled; the lucky ones; those who are truly blessed, do not experience loneliness. Not really. I don't know about you, but especially when I am feeling isolated and alone, I find it hard to not compare myself and my life to the glossy lives portrayed in these images. And the more I compare and judge myself, the lonelier I get. And yet when I go in search of answers, what I discover is that even the Manifestations and Prophets of God write about feeling lonely. In Gleanings from the Writings of Baha'u'llah, He says "Unto Him do I render thanks and praise for the things He hath ordained, for My loneliness, and the anguish I suffer at the hands of these men who have strayed so far from Him." 1; and in the Fire Tablet, He writes "This Youth is lonely in a desolate land: Where is the rain of Thy heavenly grace, O Bestower of the worlds?" Clearly, if the best-beloved of God describes feeling loneliness, then nobody is immune to it, and if we all feel loneliness, then perhaps the act of embracing and moving through it with grace serves some greater purpose. The fact that it is mentioned so many times in prayers and meditations penned by the Manifestations of God, prophets and poets alike seems to imply so. Abdu'l-Baha, in one of His prayers, writes "O my Lord, my Beloved, my Desire! Befriend me in my loneliness and accompany me in my exile" and in another, He writes:
O Lord, my God and my Haven in my distress! My Shield and my Shelter in my woes! My Asylum and Refuge in time of need and in my loneliness my Companion! In my anguish my Solace, and in my solitude a loving Friend! The Remover of the pangs of my sorrows and the Pardoner of my sins…
In addition to mentioning the experience of loneliness, however, the writings of the Manifestations of God seem to be saying that while it is natural to feel lonely, we should not allow this emotion to become a permanent place of residence. That moving through times of loneliness with faith that there is a greater purpose to these periods of sadness and suffering, and a firm reliance on God, can help us emerge stronger and with a greater capacity to serve those around us. In a tablet addressed to an isolated individual, Abdu'l-Baha wrote:
There is no harm in thy loneliness in those regions; for verily, the hosts of confirmation are thy help, thy Glorious Lord is thy protector and the angels of the Kingdom are thy fellow-speakers. Glad-tidings be unto thee for this! Blessed art thou for this! 2
And in the Fire Tablet Baha'u'llah writes, "By Thine aloneness the Sun of Oneness shone, and by Thy banishment the land of Unity was adorned. Be patient, O Thou Exile of the worlds." These passages appear to indicate not only that loneliness is a natural part of the human experience, but that moving through it patiently and with intention can positively contribute to our spiritual growth and progress.
The question that emerged for me from reading the passages above was: If approached consciously and with intention, how exactly does loneliness facilitate spiritual growth? I had a few ideas, but nothing I felt confident about, so I continued reading in search of an answer that rang true. What I discovered were passages referring to the idea that often it is in those times that force us to acknowledge and accept our own aloneness that we learn what reliance upon and surrender to the Will of God truly means. In a prayer revealed to the Baha'is of the Western States, Abdu'l-Baha says, "O Lord! I am single, alone and lowly. For me there is no support save Thee, no helper except Thee and no sustainer beside Thee," and in a passage from the Kitab-i-Iqan in which Baha'u'llah is describing the sense of aloneness that He experienced when He was forced to live in isolation for a period of two years, He says:
From Our eyes there rained tears of anguish, and in Our bleeding heart there surged an ocean of agonizing pain. Many a night We had no food for sustenance, and many a day Our body found no rest. By Him Who hath My being between His hands! notwithstanding these showers of afflictions and unceasing calamities, Our soul was wrapped in blissful joy, and Our whole being evinced an ineffable gladness. For in Our solitude We were unaware of the harm or benefit, the health or ailment, of any soul. Alone, We communed with Our spirit, oblivious of the world and all that is therein. 3
What strikes me from this passage are the words "[a]lone, We communed with Our spirit." It is my understanding of this passage that separation gave Him the time to commune with His spirit, and in so doing He was somehow able to transform what could have been perceived as loneliness into solitude, and from within solitude discover a sense of abiding joy.
I am sure that my thoughts on loneliness will continue to evolve as I read and reflect further, but at this moment what I have concluded, based on my own experience with loneliness and the literature that I have studied, is that if we want to live our lives wholeheartedly, we must move through loneliness, not around it. As Rilke says,
Be ahead of all parting, as though it already were

behind you, like the winter that has just gone by.

For among these winters there is one so endlessly winter

that only by wintering through it will your heart survive. 4
It is possible that we could survive the periods of loneliness by avoiding them, but what I wonder is: are we really here just to survive the experience of living, or have we been given the capacity to thrive? I don't have any concrete answers here. My journey with, and understanding of loneliness is an ongoing one. But the next time I feel lonely, instead of lamenting my lack of companionship or praying for a change in my circumstances, I am going to try to treat it as an opportunity to get curious; to more deeply explore what it means to commune with my spirit, and to entertain the possibility that instead of a punishment I am being forced to endure, perhaps the time alone is an invitation to continue evolving into an ever-better version of myself. Will you join me?
Posted by
Ariana Salvo was born in the United States, and spent sixteen years of her childhood on the Mediterranean island of Cyprus. She moved to Prince Edward Island to do her master's degree in Island Studies, fell in love with the tightly knit community, and has never left. When not writing, she can be found exploring art at galleries around the world, flower farming, traveling to remote islands, hiking and taking photos of the wild natural landscapes of Canada's eastern shore, teaching English to international students and reading historical fiction with a good cup of tea.
"*" indicates required fields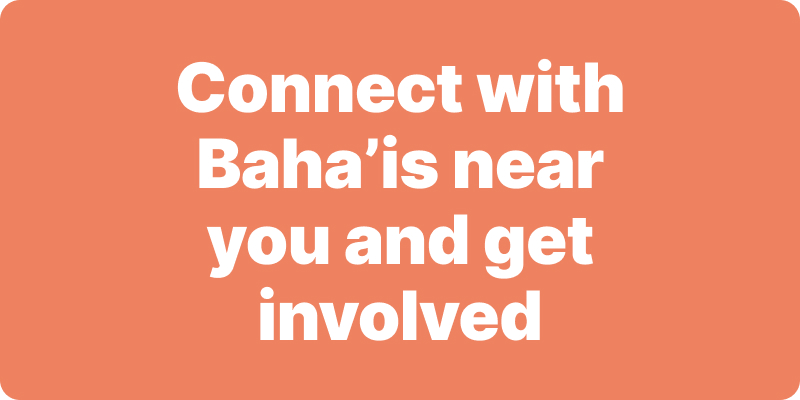 Join activities, celebrations, study groups, spiritual empowerment and education programs for young people, and more.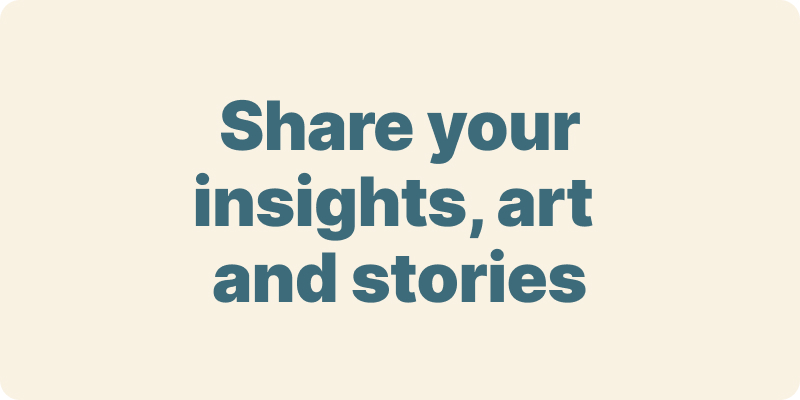 The arts and media have a critical role in how we share our community experiences. We've got resources, projects and more to help you get involved.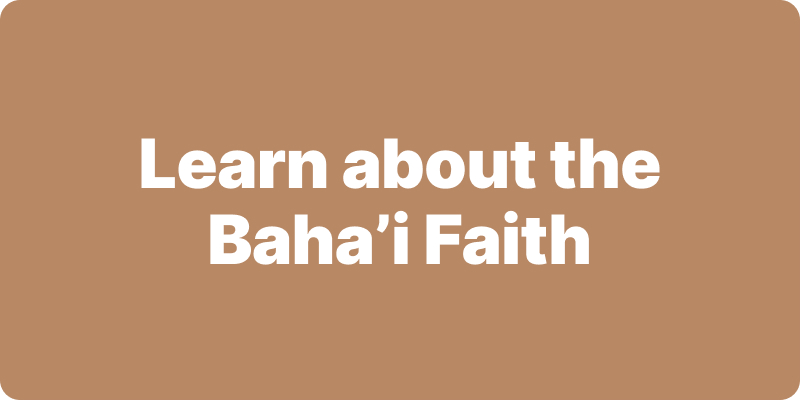 Baha'i beliefs address essential spiritual themes for humanity's collective and individual advancement. Learn more about these and more.
We acknowledge the Traditional Owners of country throughout Australia.

We recognise their continuing connection to land, waters and community. We pay our respects to Aboriginal and Torres Strait Islander people and their cultures; and to elders both past and present.
Baha'i Blog is a non-profit independent initiative
The views expressed in our content reflect individual perspectives and do not represent the official views of the Baha'i Faith.
Visit the site of the
Australian Baha'i Community
and the Baha'i Faith Worldwide