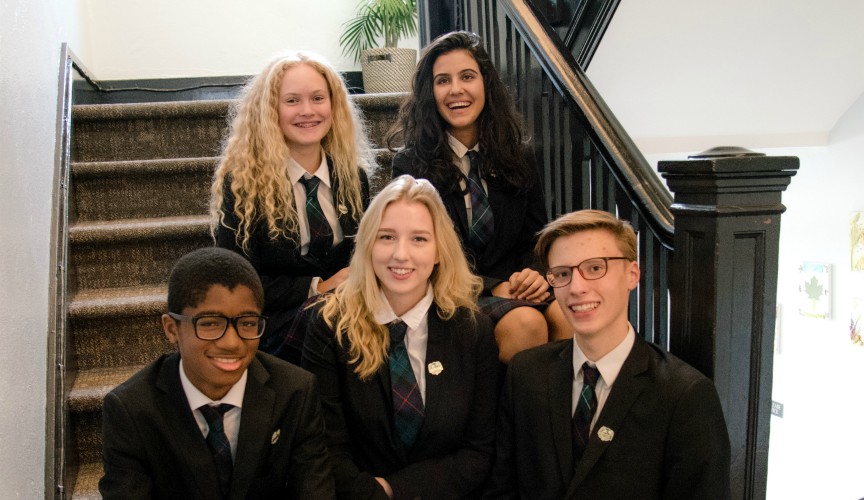 When I was visiting Toronto, I had pleasure of meeting Gordon Naylor, founder and principal of Nancy Campbell Academy, a Baha'i-inspired intermediate and secondary international school in the quaint small town of Stratford, Canada. It's a small school with a big impact that aims to foster moral development alongside academic achievement and artistic exploration. Curious to find out more about the school, named after the Baha'i dancer Nancy Campbell, I sat down with Gordon to hear more about it: 
Baha'i Blog: Gordon, thank you for taking the time to chat with us. Can you tell me a little about the school and what it aims to achieve?
Nancy Campbell Academy (NCA) is a private international school, striving to create a new model of education. That model would focus on creating students that understand community building and the relationship it has to the transformation of the individual. It is a school where students are trained to become world citizens. The school focuses on the integration of spiritual and material development in order to achieve the highest levels of social justice while studying in a liberal arts format. High school should not be a place where people do things to you but where you learn to do things for the world.
Baha'i Blog: What was the idea behind the school and why was this so important for you personally?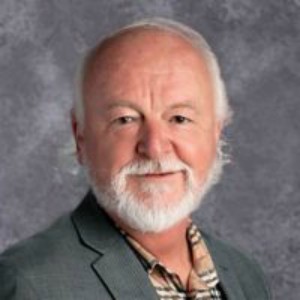 There were a couple of things that lead to the birth of Nancy Campbell Academy. Firstly, I was an Auxiliary Board Member working with quite a few youth and we decided to purchase a property called Wildfire Lodge where the youth could gather five weekends a year for intensive consultations. When we started doing those sessions and really started to look at the social reality that youth and junior youth face, it became clear to me that a few weekends a year was not going to be enough to really offer the environment to transform youth.

Secondly, the fact that one of my own children had started high school and by the end of Grade 9, although she was a bright, gifted student, chosen for leadership roles, she wanted to quit school. When I asked her why she said, "I can't talk about sex, drugs, alcohol and backbiting for the next four years and that's all they're talking about." She said, "I'm fortunate to be a student that wants to learn, but it seems students don't want to learn, and the teachers don't teach, and I don't know who I'm to become." So with that I sent her to Maxwell High School in British Colombia as it offered more of what she was seeking. Then out of the blue an acquaintance suggested that I buy this property in Stratford and start a school here. I had no idea why she suggested that to me, especially since I hadn't been in education but more in social work (although I happened to be taking my Masters of Education at the time). So before long I decided I should start a school and see if we could create a spiritual and academic environment for the development of youth. I knew I wanted the school to stay small so that everyone could really get to know everyone else. It didn't seem sensible to me that we send our children to a school with numbers in the thousands. Our plan was that NCA would be a micro school that would never be more than 120 students, at which point we would then open another campus. This concept seemed to work very well. One can develop really deep, meaningful relationships with all the people in the school. Over the four year period of time, teachers could be well aware of the condition of each student, helping them transform into the noble beings they were created to be, helping them to be of true service to humanity but to also become lovers of truth above all else.

So that was the beginning of the school initiative and within five years NCA became one of 16 schools ranked number one academically out of over 850 schools in the province of Ontario. What we learned was by offering youth lots of service opportunities it inspired them to want to learn more. It also seemed to build their capacity to learn faster and to think deeper and to be able to apply the knowledge they had learned.
Baha'i Blog: What are some of the advantages and/or unique opportunities or methods the school uses compared to other educational institutions?
There are several unique methods and programs that the school has evolved over this past 24 years. At the start of the school we met with the teachers and administrators weekly and asked ourselves, "Are the students showing us what we want to see in terms of developing wise judgement and behaviour?" If they are not showing these things then we are not to blame the students but figure out what kind of programs and initiatives we have to create since we, in consultation with the students, are the ones accountable. From that point of view, the concept of creating an environment that was going to be entirely supportive, uplifting, spiritual and very meaningful to the students, no matter what their religious background or personal beliefs, was our primary focus. All the while we were still being committed to the building of a community of support, encouragement, understanding and one where we would all learn together — always focusing on how to build a different type of institution than most schools of the present that everyone would be happy to be part of and happy to show up every day and look in an excited manner towards the future.

The first example of these programs is the Mentorship Program. A few weeks into the start of the school year students choose a mentor teacher who helps to facilitate the students' thinking and reflection on their own personal development, intellectual, spiritual, social, and physical goals in order for their comprehensive development to take place. The mentors also use a moral capabilities report card that was developed that was really a reflection tool, using 19 moral capabilities that were also integrated into our leadership program in all of the courses. There isn't any program or course taught at the school without the students thinking of the moral dimensions of the issues in that particular subject area. Moral capabilities are taught directly and indirectly, not like a burger with fries on the side but rather they are incorporated into everything and considered equal to the main meal. The students are inspired by academic learning to perfect and enrich what they are learning, as a good character and as good moral and ethical people trying to make a difference.

The next program is the world citizenship program which includes four different courses, one taken each year. The first is about personal choices and decisions and about how to live a balanced life. It also looks at the way we think; how we develop our thought processes to be impartial and how to develop critical thinking not cynical thinking. The second course, Grade 10, is about systems of belief for world religions to ensure students become aware of exploring our diverse belief systems and have some knowledge to reflect on of all the different belief systems when making a choice in one's life. The third course, Grade 11, is about the life cycle of a human being and how that life cycle requires certain things both physically and spiritually. It includes reaching out and helping our fellow man or fellow community members in order to make a difference, by building capacity in the students. A very important part of this course is the trip abroad for a couple of weeks of service. This is where students do their best to apply what they know to make a difference working together with another nation of people to assist youth in their development and to share ideas between cultures. This has proven to be one of the greatest learning experiences and the most transformative experiences. This service creates opportunities that students have because of the structure and it allows them to see they can make a difference and just how important that is to others. Grade 12 is about World Issues and in it we use the Baha'i International Community's Statements on important world issues. Students research what the world is doing about these issues and what nations are thinking about them. Students tackle major world issues, coming up with ways to apply learning to the issues in a real way.

Another program at NCA is the Performing Arts Workshop. Art plays a very important role in student development. The use of art in the transformation of communities is the focus of most of the art that is done at the school. Whether it be through video, visual arts, or performance arts the focus is social justice. Many students advance very significantly in their capacity to perform and one of the major factors is the environment of support that they create for each other and their willingness to make mistakes as they strive to develop their art. In order to make a difference they really love and applaud each other's efforts and that environment of encouragement brings out many talents that otherwise would have been lost if these students were to remain in a critical or cynical environment.

There are several other programmes created to ensure that each student that enters the school embraces service as the best source of education, motivation and inspiration.
Baha'i Blog: Thank you so much, Gordon, for taking the time to tell us a little about Nancy Campbell Academy.
If you'd like to find out more about the school, please check out its website: http://nancycampbell.ca/
Posted by
Naysan is passionate about using the arts and media to explore the teachings of the Baha'i Faith. Back in 2011, Naysan started up the Baha'i Blog project, channeling his experiences in both media and technology companies to help create a hub for Baha'i-inspired content online.
"*" indicates required fields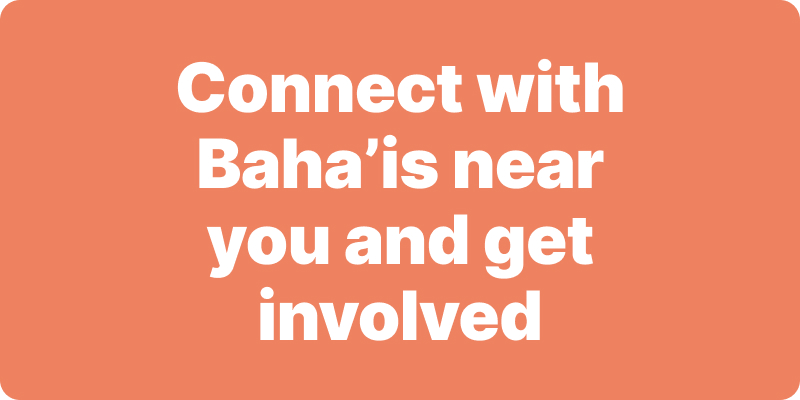 Join activities, celebrations, study groups, spiritual empowerment and education programs for young people, and more.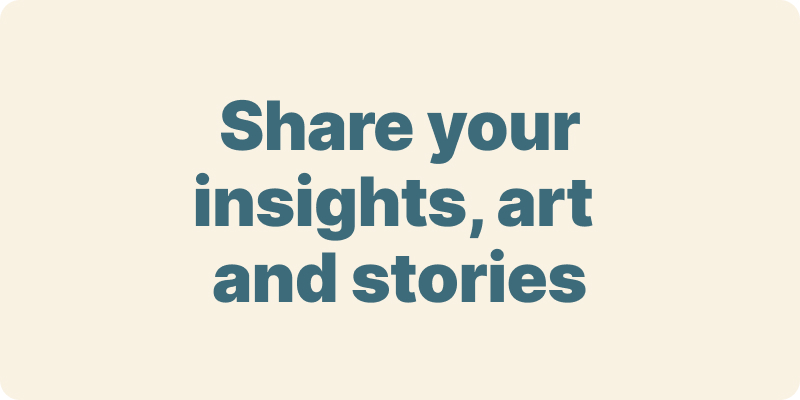 The arts and media have a critical role in how we share our community experiences. We've got resources, projects and more to help you get involved.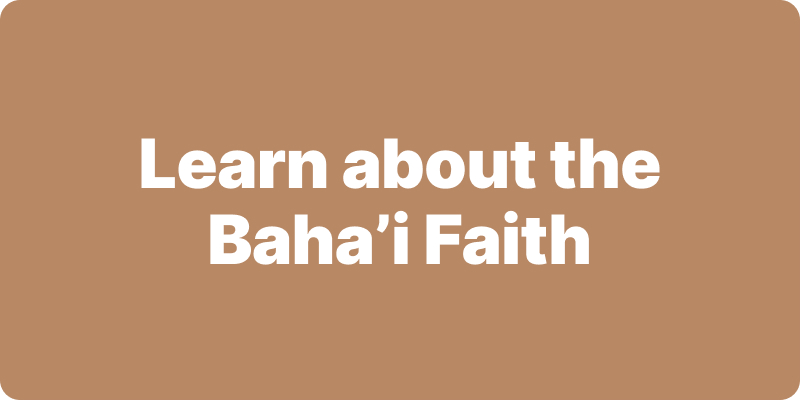 Baha'i beliefs address essential spiritual themes for humanity's collective and individual advancement. Learn more about these and more.
We acknowledge the Traditional Owners of country throughout Australia.

We recognise their continuing connection to land, waters and community. We pay our respects to Aboriginal and Torres Strait Islander people and their cultures; and to elders both past and present.
Baha'i Blog is a non-profit independent initiative
The views expressed in our content reflect individual perspectives and do not represent the official views of the Baha'i Faith.
Visit the site of the
Australian Baha'i Community
and the Baha'i Faith Worldwide