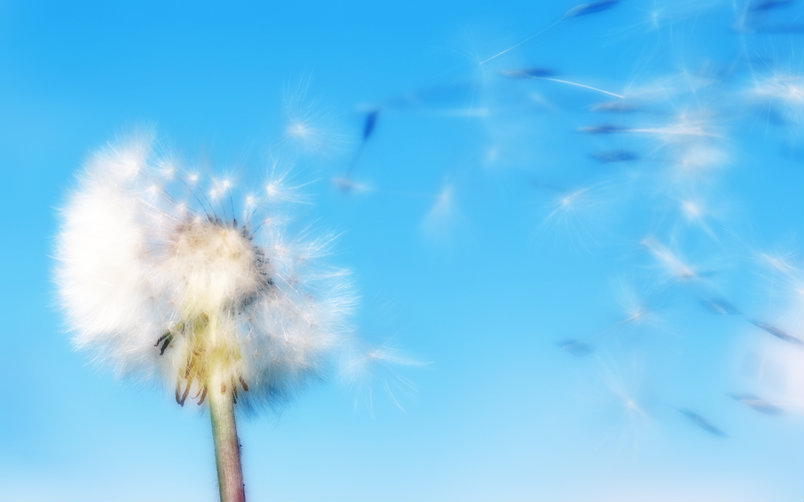 If God is All-Loving and All-Merciful, why would He allow so much pain and suffering in the world and cause such severe difficulties to befall us?
I am unspeakably fortunate to have never endured extreme poverty, been diagnosed with a debilitating or life-threatening illness, suffered the sudden loss of a family member, or experienced any other type of severe calamity that so many unfortunately have. But tragedy in some shape or form appears to afflict all of us at some point in our lives: it was Shoghi Effendi, the Guardian of the Bahá'í Faith and the great-grandson of Bahá'u'lláh, who described this life as the "home of suffering we call our earth" (Lights of Guidance, p. 207). When such suffering occurs, many of us will inevitably wonder the age-old question of why a beneficent God would ordain for our lives to be afflicted with such difficulties.
As a preliminary disclaimer: I have no idea. And I doubt that anyone else can say with complete assurance why a specific test or tribulation afflicted a particular person. If we believe that God is indeed an omniscient, omnipotent, and omnipresent being, it seems that we must also accept the fact that, as creatures on a fundamentally lower station, we will never fully understand God's will. As Bahá'u'lláh says:
Wert thou to ponder in thine heart, from now until the end that hath no end, and with all the concentrated intelligence and understanding which the greatest minds have attained in the past or will attain in the future, this divinely ordained and subtle Reality, this sign of the revelation of the All-Abiding, All-Glorious God, thou wilt fail to comprehend its mystery or to appraise its virtue.

Gleanings from the Writings of Baha'u'llah, p. 164
But while we can never fully comprehend God's will, we are also told by Bahá'u'lláh that one of the fundamental purposes of our life on this planet is to increase our understanding of God's will. The first line of the short obligatory prayer from Bahá'u'lláh makes this point quite clear:
I bear witness, O my God, that Thou hast created me to know Thee and to worship Thee…
So how can we fulfill our purpose and strive to better understand God's will when He is essentially unknowable? Although this seems paradoxical, in other passages Bahá'u'lláh clarifies that while God in His essence is fundamentally unknowable we are still able to come to understand aspects of God's will in a variety of ways. One of which, and the most important from the Bahá'í perspective, is to recognize the latest Messenger of God and familiarize ourselves with His teachings. It is the Messenger of God whose purpose is to make the will of God known to humanity and help bring us closer to the divine. Another is through prayer and meditation, a practice that has a central place in all religious traditions. But perhaps a less obvious way is to study something that is not "religious" at all in the traditional sense: nature.
Bahá'u'lláh tells us in a number of passages that familiarizing ourselves with the characteristics and features of nature is a way to also become more cognizant of aspects of God's will. The following selection is an example of this teaching:
Say: Nature in its essence is the embodiment of My Name, the Maker, the Creator. Its manifestations are diversified by varying causes, and in this diversity there are signs for men of discernment. Nature is God's Will and is its expression in and through the contingent world. It is a dispensation of Providence ordained by the Ordainer, the All-Wise. Were anyone to affirm that it is the Will of God as manifested in the world of being, no one should question this assertion.

(Tablets of Baha'u'llah, p. 141)
As nature is the manifestation of the divine in the contingent world, the spiritual mysteries that can be revealed by deeply and purposefully contemplating nature are surely limitless. It is for this reason that Bahá'u'lláh, and many previous Messengers of God for that matter, frequently use natural symbols in order to help humanity grasp certain spiritual concepts. For example, God is often likened to the sun, the rise and fall of religions is compared to the cycle of seasons, Bahá'u'lláh tells us that His revelation is like a limitless ocean, the diversity of humanity is compared to a beautiful and variegated garden; this is just a small sample of the natural metaphors used in the Bahá'í Faith to illuminate spiritual truths. By studying the features and characteristics of these aspects of the material world, we can come to better understand spiritual phenomena.
And while the passage above states that all of nature is a manifestation of God's will, Bahá'u'lláh repeatedly uses the specific metaphor of wind to characterize the will of God. A telling example comes from His description of how He first came to realize that He was indeed a Manifestation of God. As He says:
O King! I was but a man like others, asleep upon My couch, when lo, the breezes of the All-Glorious were wafted over Me, and taught Me the knowledge of all that hath been. This thing is not from Me, but from One Who is Almighty and All-Knowing.

(Baha'u'llah, Epistle to the Son of the Wolf, p. 11)
'Abdu'l-Baha' similarly uses the language of wind to describe God's influence on humanity:
May the breezes of the Holy Spirit waft upon you, that your intelligence may progress and your souls rejoice in your lord. Thus will you become eternal beings shining in the divine kingdom.

Abdu'l-Baha, Divine Philosophy, p. 76
So why do Bahá'u'lláh and 'Abdu'l-Baha' use wind as an analogy of God's will? What do these two phenomena have in common?
In my opinion, I believe that wind is a poignant metaphor of God's will for a variety of reasons. First, wind is invisible, but the effects of wind on other aspects of this world are clear and evident. I think that God's will operates the same way; we may not have the spiritual faculties to directly observe God's will, but if we open our eyes to the ways in which God's will flows through our lives we are able to see the effects of His will operating in various ways.
Second, wind is omnipresent, but it is more or less evident at different times. Once again, I believe that God's will operates similarly. At times we may feel His will completely enveloping us, at other times His will may be barely perceptible in our lives. But either way, God's will is always influencing us and our environments, whether directly or indirectly, and we must always remain confident of this truth.
Finally, and most directly related to the introduction of this post, wind is an apt metaphor for the will of God because its effects in this world can be both beneficial or ostensibly destructive. Wind is truly an amazing phenomenon; if channeled properly it can be a source of plentiful and sustainable energy, but extreme winds can leave a wake of destruction and devastation in their path. God's will is strikingly similar. If we effectively channel and utilize the will of God we can unleash amazing spiritual energies in our lives, but at times the will of God can also bring us tribulations that are quite devastating.
These tribulations are often what cause people to question God's will or doubt that He even exists. But the Faith is clear that God's will is still perceptible in such difficulties. In Bahá'í parlance, Bahá'u'lláh and 'Abdu'l-Baha' frequently speak of the "winds of tests" to describe these difficulties. While there are countless examples of this language in their Writings, the passages below are some of my favorite:
Glorified art Thou, O Lord my God! Every man of insight confesseth Thy sovereignty and Thy dominion, and every discerning eye perceiveth the greatness of Thy majesty and the compelling power of Thy might. The winds of tests are powerless to hold back them that enjoy near access to Thee from setting their faces towards the horizon of Thy glory, and the tempests of trials must fail to draw away and hinder such as are wholly devoted to Thy will from approaching Thy court.

Baha'u'llah, Prayers and Meditations by Baha'u'llah, #1
O friend! I implore to God to make thee a banner of the banners of the Kingdom, firm and steadfast, unshaken by the most severe winds of tests and trials in this terrestrial world; to confirm thee in the servitude of the Sublime Threshold; to guide through thee many souls and to make thee a sign of meekness and humbleness before the beloved of God, the Mighty, the Protecting!

Abdu'l-Baha, Tablets of Abdu'l-Baha v2, p. 334
Thy letter was received; its contents were of the utmost sweetness. No sooner had I heard it, than I supplicated to God in thy behalf that thou mayest become a strong growing tree, protected and guarded from the winds of tests and attain to heavenly guidance.

Abdu'l-Baha, Tablets of Abdu'l-Baha v3, p. 556
O thou maid-servant of God! Become thou not extinguished by the winds of tests, but rather become ignited and be more happy, for then thou wilt become a tried believer.

Abdu'l-Baha, Tablets of Abdu'l-Baha v3, p. 591
It is important to note that these "winds" are not described as manifestations of God's vengeance, malice, or even justice. Rather, they are "tests" that allow us to determine how strong we truly are, identify weaknesses in our character, and focus on areas of our life in which we need to grow spiritually. It is for this reason that many of the above passages exhort us to be strong and confident in the face of tests.
Islam's teachings are quite similar. The following is a passage from the Qurán that Bahá'u'lláh and 'Abdu'l-Baha frequently quote:
Do men imagine that they will be left (at ease) because they say, We believe, and will not be tested with affliction? Lo! We tested those who were before you. Thus Allah knoweth those who are sincere, and knoweth those who feign. (The Qur'an (Pickthall tr), Sura 29 – The Spider)
Just as the strength of buildings is discovered when they are assailed by strong winds, so does our nobility become revealed in how we respond to the winds of tests. I will end with the words of 'Abdu'l-Baha' on this concept:
Anybody can be happy in the state of comfort, ease, health, success, pleasure and joy; but if one will be happy and contented in the time of trouble, hardship and prevailing disease, it is the proof of nobility. Thanks be to God that that dear servant of God is extremely patient under the disastrous circumstances, and in the place of complaining gives thanks.      

Abdu'l-Baha, Baha'i World Faith – Abdu'l-Baha Section, p. 363
Posted by
Matt Giani is a research scientist at the University of Texas at Austin. His research focuses on stratification and social mobility in education, with an emphasis on helping underprivileged students make successful transitions to college after high school. Matt draws his inspiration from his exuberant daughter Clara, his incredible wife Shadi, and the Baha'i teachings.
"*" indicates required fields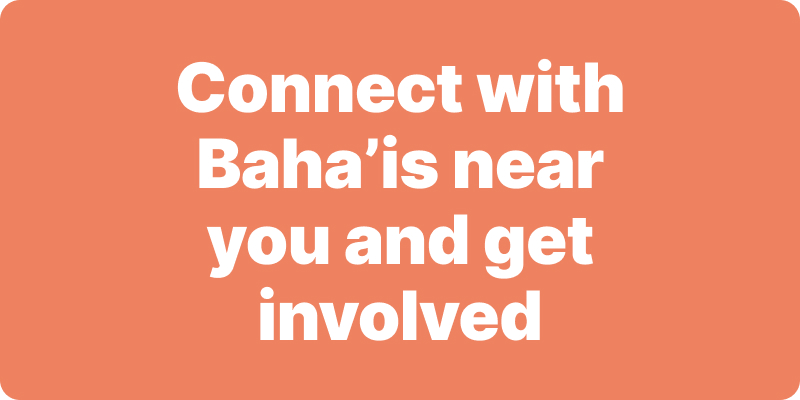 Join activities, celebrations, study groups, spiritual empowerment and education programs for young people, and more.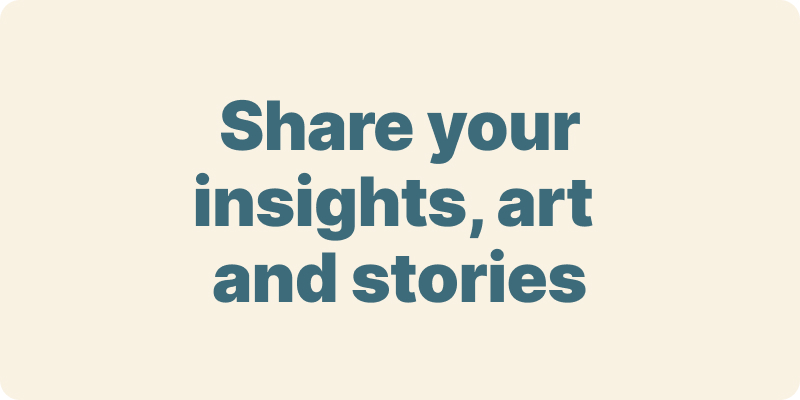 The arts and media have a critical role in how we share our community experiences. We've got resources, projects and more to help you get involved.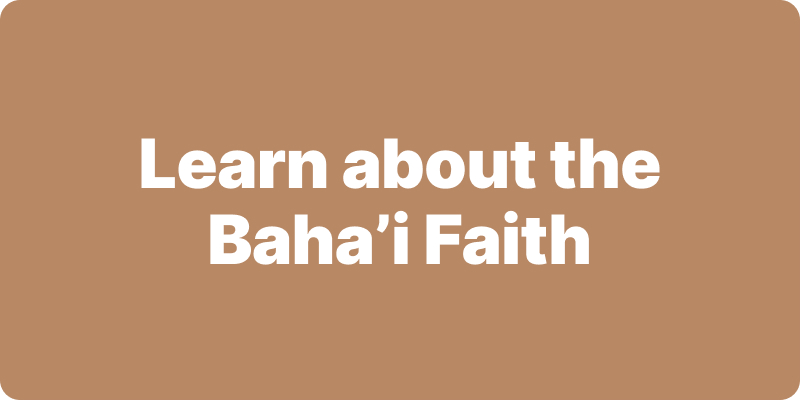 Baha'i beliefs address essential spiritual themes for humanity's collective and individual advancement. Learn more about these and more.
We acknowledge the Traditional Owners of country throughout Australia.

We recognise their continuing connection to land, waters and community. We pay our respects to Aboriginal and Torres Strait Islander people and their cultures; and to elders both past and present.
Baha'i Blog is a non-profit independent initiative
The views expressed in our content reflect individual perspectives and do not represent the official views of the Baha'i Faith.
Visit the site of the
Australian Baha'i Community
and the Baha'i Faith Worldwide