When I was eleven, my period leaked for the first time in my sixth-grade class. It was my second period ever, and while age and experience has now confirmed what my mother said to me the day it happened ("Every single woman in the world has leaked") I was mortified to the point of being momentarily traumatized; boys bullied me for weeks about it, and I exerted all my efforts into avoiding the memory of it. From then on, when I had my period, nothing was more important to me than making sure I didn't leak. All my thoughts, anxieties, and concerns through the day on those dreaded moments of a month revolved around how many pads or tampons I had in my bag, and how many opportunities I would have to go to the bathroom.
It wasn't long before I realized this was a concern all my girlfriends shared, and we spent our days in middle and high school clandestinely passing each other pads and tampons in brown bags, so no one would see, and through the sleeves of each other's shirts like we were exchanging contraband instead of products crucial to our health and well-being. We didn't talk about our periods above whispers and used euphemisms like "our friend from down South" if we had to talk publicly or loudly. Characters in TV shows didn't have or refer to their periods; no one in movies seemed affected. Pop stars and models were beautiful all the time and never caved over in cramps, migraines, or nausea, so we put smiles on our faces, saved the complaining for each other when we were home in our pajamas and watching TV, accepting the silence and secrecy as givens and normalcy for menstruating women.
I'd always been passionate about my faith and spirituality, I often talked about the Baha'i Faith's advocacy for women's rights, but I never saw how my humiliation or secrecy regarding my period had anything to do with the principle of gender equality. Sometime in my teenage years, I was reading my own copy of the Kitab-i-Aqdas (The Most Holy Book) that my Baha'i school teacher had given me. I came across the passage:
God hath, likewise, as a bounty from His presence, abolished the concept of 'uncleanness', whereby divers things and peoples have been held to be impure. He, of a certainty, is the Ever-Forgiving, the Most Generous. Verily, all created things were immersed in the sea of purification when, on that first day of Ridvan, We shed upon the whole of creation the splendours of Our most excellent Names and Our most exalted Attributes. 1
Note 20 of the Kitab-i-Aqdas confirmed:
In some earlier religious Dispensations, women in their courses were considered ritually unclean and were forbidden to observe the duties of prayer and fasting. The concept of ritual uncleanness has been abolished by Baha'u'llah. 2
This passage sparked curiosity, and I started reading and educating myself: the concept of menstruation being "unclean" was almost universal, affecting the self-esteem of a middle school girl in suburban New Jersey who was humiliated by the reality of her own body, and affecting the progress of almost every girl's education in the Middle East, sub-Saharan Africa, and south Asia. Forget merely being embarrassed by a leak, girls across the world suffer physical isolation during the menstrual cycle, and confinement to the home because they lack the necessary hygiene products to make life with a period even possible to function. Obtaining pads and tampons is often impossible for girls and women in rural villages, where periods are still taboo, and mentioning such would mean your social demise.
The link between someone's period in the developing world and their education is undeniable: according to www.her-turn.org in a report from the United Nations dated May 28, 2016, "In Nepal and Afghanistan, 30 percent of girls report missing school during their periods." In Afghanistan, the male literacy rate is double that of women. In Nepal, some 76% of men are literate compared to to only 55% of women.
Knowing how clearly and intensely puberty affects the educational attainment of women, it's helpful to remember Abdu'l-Baha's teaching that:
The girl's education is of more importance today than the boy's, for she is the mother of the future race… 3
It is the counsel of Abdu'l-Baha that girls be educated, and her education should be prioritized over that of her brother or brothers. How then can we allow girls to stop going to school because we are too ashamed or squeamish to talk about periods?
How can we allow girls to feel the stress and anxiety of always having a pad or tampon on hand and perpetuate their shame and secrecy because we are too squeamish to talk about periods?
Menstruation as a taboo is not about manners or decency. Alienating or ignoring conversations about menstruation, hiding menstrual hygiene products, taxing them as luxury products (this is a thing in many parts of the US), and worse, shaming women for leaking or mentioning their periods, only perpetuates the stigma of it. This fuels insecurities in girls about their bodies, and limits their capacities to ask for help or seek their own normalcy. Furthermore, it limits men's capacities to develop empathy for their counterparts who are performing the same jobs they are whilst losing significant amounts of blood and suffering side effects ranging from cramps to fatigue and even debilitating migraines. Perpetuating the stigma of menstruation /limits the development of girls and women/in the world, and is in direct contrast to the teachings of the Faith and to the equality of rights between men and women.
Today, I'm a sixth-grade teacher in New York City. Every year, when showing our new batch of middle school students the girls' bathroom, I show them how to dispose of their menstrual hygiene products correctly. I tell them where they can get a pad if they don't have one. When they giggle and laugh because they say it's weird to talk about, I tell them even I, Ms. Kardan, tell their male teachers that I have my period because they need to know I'm not trying to ditch work when I ask them to step in to my classroom so I can jet to the restroom every two hours.
Every year, my students feel comfortable enough to tell me if their periods just leaked and they need a new pair of pants. They feel comfortable enough to yell my name because their periods surprised them while they were they were in the bathroom and they need a pad. They don't cringe with humiliation when they realize there's blood on their seat like I did when I was in sixth-grade, because they have a teacher who tells them they're human, and their period is part of what makes them human.
Fighting for the equality of men and women is more than the law; it's about making girls feel like their truest selves, their most bare and true biological selves, is nothing to be ashamed of. Our Faith codifies it into the law, and it's time we act upon it.
If you'd like to explore this topic some more, here are some links which you might find useful:
---
Posted by
Nadia Kardan is a writer, schoolteacher, and active feminist. In addition to teaching full time, and finalizing her first novel, Nadia hosts weekly devotionals entitled "Feminism and Spirituality" designed to deepen attendees on the the spiritual solutions to gender equality and on the laws of the Baha'i Faith. She lives in New York City with her cat Emma. Connect with her on https://www.nadiakardan.com/
"*" indicates required fields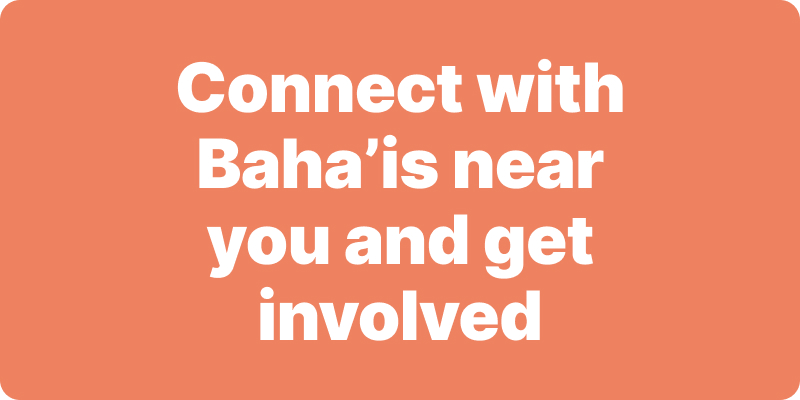 Join activities, celebrations, study groups, spiritual empowerment and education programs for young people, and more.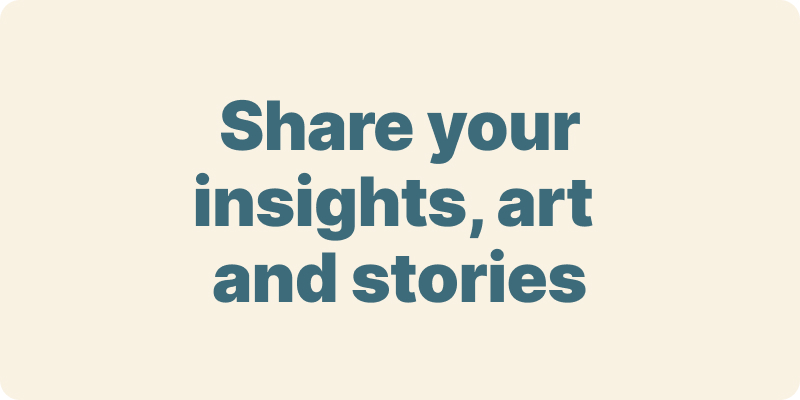 The arts and media have a critical role in how we share our community experiences. We've got resources, projects and more to help you get involved.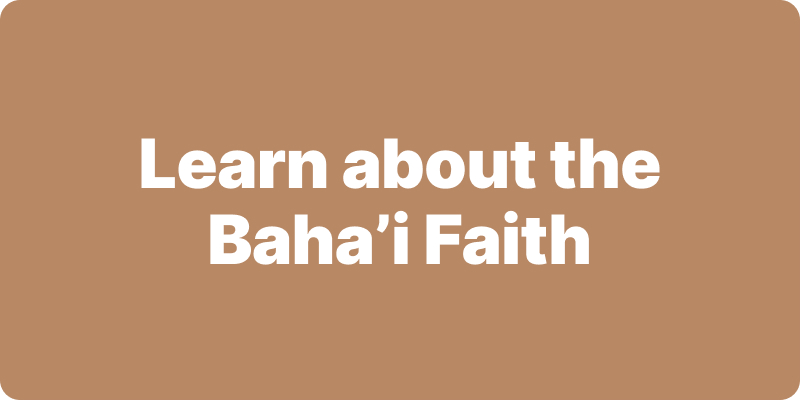 Baha'i beliefs address essential spiritual themes for humanity's collective and individual advancement. Learn more about these and more.
We acknowledge the Traditional Owners of country throughout Australia.

We recognise their continuing connection to land, waters and community. We pay our respects to Aboriginal and Torres Strait Islander people and their cultures; and to elders both past and present.
Baha'i Blog is a non-profit independent initiative
The views expressed in our content reflect individual perspectives and do not represent the official views of the Baha'i Faith.
Visit the site of the
Australian Baha'i Community
and the Baha'i Faith Worldwide