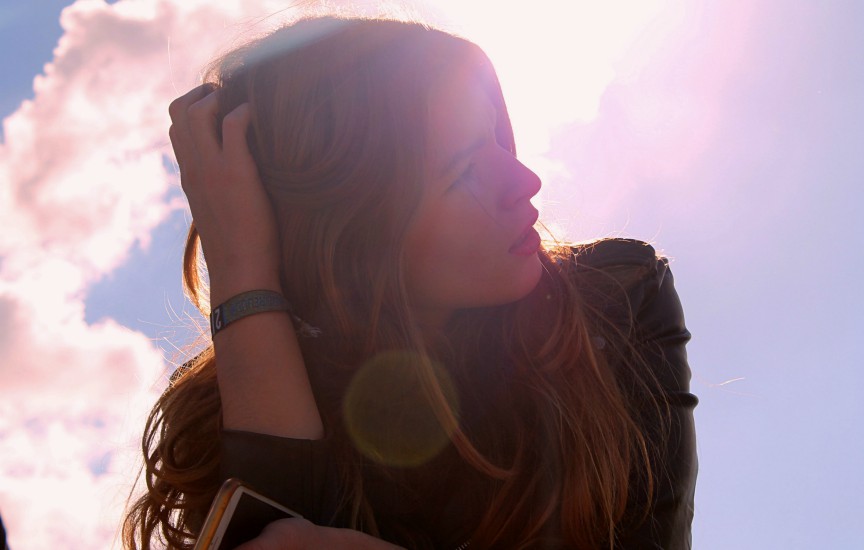 My first role model as a child was Annie—the red-haired, precocious orphan who sings her way through some tough times before she manages to build the life she has always dreamt of. I loved her so much that a family friend made me a life-sized Annie doll, complete with the black patent leather shoes, frilly ankle socks and white-collared tomato red dress. My envy of her outfit was very quickly followed by the realization that she and I were the same size. I don't know what happened to the doll, but I wore her clothes everywhere until they were splitting at the seams, triumphantly belting out "it's a hard knock life" and (unsuccessfully) lobbying for a four-legged sidekick called Sandy.
Annie was followed by Pippi Longstocking and Strawberry Shortcake. (Are you are noticing a red-haired theme here, too?) I gravitated toward slightly eccentric fictional characters, preferably with pets. For a number of years I begged my parents (also unsuccessfully) for a pet monkey (figuring that I had a better chance of that than a horse). Then, when I was about eight, I adopted a new, and (I imagine to my parents' great relief) real role model: the Romanian Olympic gold medalist Nadia Comaneci. I had been a gymnast since I could crawl, and by then was training five days a week. My dream was to go to the Olympics, and being the first female athlete to score a perfect 10 in competition at the age of 14, Nadia epitomized everything I valued: commitment, strength, speed, grace, hard work, sacrifice, and the courage to challenge the status quo for what was possible.
In high school things shifted. The virtues and strengths that I had developed through hard work and committed training became less important than the validation I received from my peers for my physical appearance. Suddenly, the degree to which I conformed to the glossy haired, red-lipped, rake-thin models in the magazines that my friends and I would pour over in our free time became a greater measure of my worth than my abilities or character. Through high school my role models were models and actresses—airbrushed versions of feminine beauty and perfection. Even though I remained fit and studied hard, I felt increasingly inadequate, and it felt like the world around me was constantly holding a spotlight to my hair, skin, body and wardrobe—magnifying every little physical imperfection. Fitting in became my primary goal. I had hoped that things would improve in college, but unfortunately validation continued to be based primarily on my physical appearance. My ideas and contributions to class discussions were constantly undermined by male colleagues and faculty members making inappropriate and highly sexualized comments about my body and attire. Looking back, the hardest thing to acknowledge is that, instead of standing up for myself and the other young women around me when these things were happening, the main thing I remember feeling is flattered by the attention.
It took me years to begin to separate what the media around me was telling me mattered from what I really valued. I had to re-learn what was important to me as a grownup woman. It was like re-engaging muscles that had not been used in so long that I had almost forgotten I had them. As I explored and worked on developing what I would now call spiritual qualities, I also started noticing women around me who embodied these qualities. The clearer I got on what mattered to me, the more I realized that I really knew nothing about the women I had been idolizing through my teens and early 20s. I may have known how they looked on the outside when done over by stylists, designers and makeup artists, but I didn't know what they wore when they were not dressed for public appearances or photo shoots, let alone who they were on the inside.
As I've matured and gained greater perspective on what matters most to me, the number of celebrities I would list as role models has diminished significantly. The women who I consider to be my role models today are rarely featured in magazines, and when they are, it is because of their professional accomplishments, interior qualities and the ways they have used their talents and capabilities in service to humanity. Like my college poetry professor, Sheila, who, even today inspires me to work hard, take risks, see rejection as an opportunity to do better next time, and never let fear or ego get in the way of making my writing the best it can be; my mother, who dedicated her life to advocating for children in the public school system with physical and intellectual disabilities; or my grandmother, who turned away from a career in law to support the education of future generations as an English teacher. Since the world was plunged into the reality of a global pandemic, I would add any of the doctors and public health nurses who lay their lives on the line every day to help the rest of us survive this unprecedented time. The few celebrities who make my list are women who have used the opportunity that their public status affords them to advocate for those who do not have a voice. Women who resemble my childhood role models in that they challenge the status quo, but differ in one important way: they are real people making waves in spite of a barrage of very real challenges and setbacks. Women like Malala Yousafzai, who almost lost her life fighting for the right of girls to receive an education; or Greta Thunberg, whose battle cry for protecting the environment revealed that what many saw as a disability was in actual fact an asset.
In The Secret of Divine Civilization, Abdu'l-Baha writes:
The second attribute of perfection is justice and impartiality. This means to have no regard for one's own personal benefits and selfish advantages, and to carry out the laws of God without the slightest concern for anything else. It means to see one's self as only one of the servants of God, the All-Possessing, and except for aspiring to spiritual distinction, never attempting to be singled out from the others. It means to consider the welfare of the community as one's own. It means, in brief, to regard humanity as a single individual, and one's own self as a member of that corporeal form, and to know of a certainty that if pain or injury afflicts any member of that body, it must inevitably result in suffering for all the rest. 1
I could not more succinctly articulate the motivating forces behind the choices and actions of all of those who I would consider role models today. The desire to be an instrument of positive change, tempered with the humility to recognize that true personal achievements are only accomplished when we have the advancement and wellbeing of the global community as our ultimate objective. I would add to this the idea expressed so perfectly by Baha'u'llah in The Hidden Words: "Let deeds, not words, be your adorning."
Until this year I always looked for role models outside myself. This year I lost my mother to cancer. Suddenly my rock—the person I looked to whenever I felt shaky or uncertain of what to do or how to handle a difficult situation—is gone, leaving me wondering where to turn for inspiration. In the middle of this pandemic, when I feel both fear and uncertainty on a daily basis, I am noticing that none of the women I have always looked to for inspiration can always be a reliable source of strength. In addition to all their incredible qualities, they too experience fragility and vulnerability. The gift of so much global instability and uncertainty is the realization that underneath their courage and willingness to stand up and be the public face of our collective ideals, my role models are ultimately human beings, just like me. And if that is the case, maybe my five-year-old self stepping into that Annie dress was onto something wiser than any of us realized.
---
Posted by
Ariana Salvo was born in the United States, and spent sixteen years of her childhood on the Mediterranean island of Cyprus. She moved to Prince Edward Island to do her master's degree in Island Studies, fell in love with the tightly knit community, and has never left. When not writing, she can be found exploring art at galleries around the world, flower farming, traveling to remote islands, hiking and taking photos of the wild natural landscapes of Canada's eastern shore, teaching English to international students and reading historical fiction with a good cup of tea.
"*" indicates required fields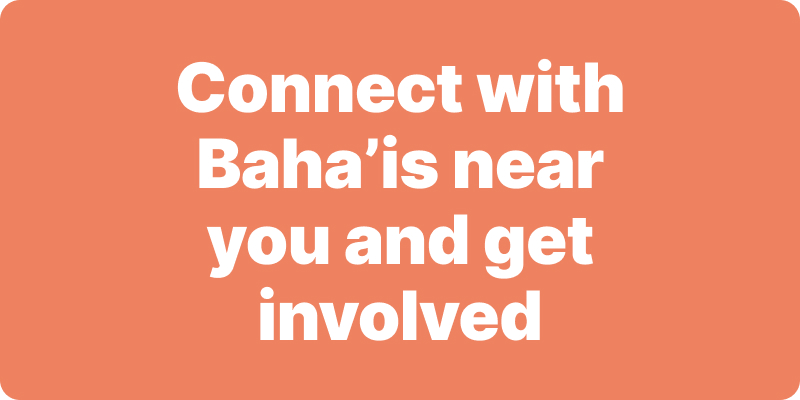 Join activities, celebrations, study groups, spiritual empowerment and education programs for young people, and more.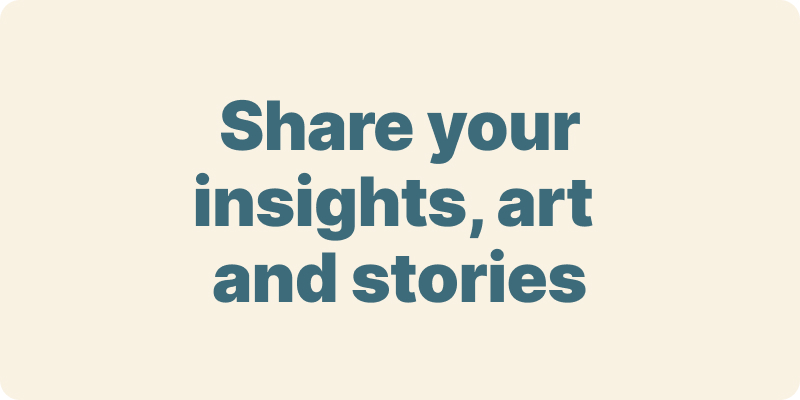 The arts and media have a critical role in how we share our community experiences. We've got resources, projects and more to help you get involved.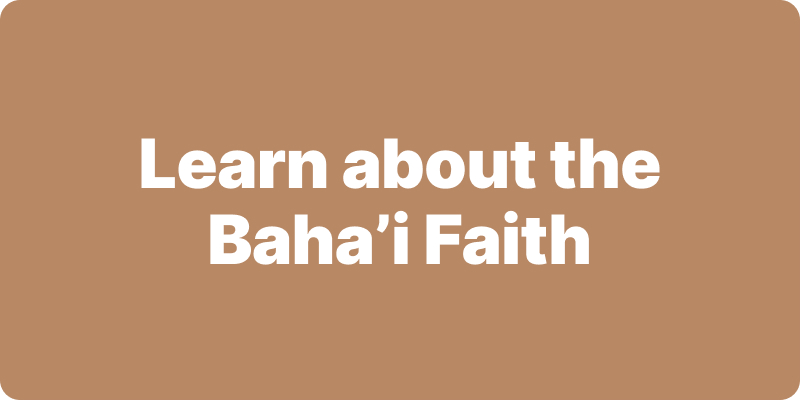 Baha'i beliefs address essential spiritual themes for humanity's collective and individual advancement. Learn more about these and more.
We acknowledge the Traditional Owners of country throughout Australia.

We recognise their continuing connection to land, waters and community. We pay our respects to Aboriginal and Torres Strait Islander people and their cultures; and to elders both past and present.
Baha'i Blog is a non-profit independent initiative
The views expressed in our content reflect individual perspectives and do not represent the official views of the Baha'i Faith.
Visit the site of the
Australian Baha'i Community
and the Baha'i Faith Worldwide