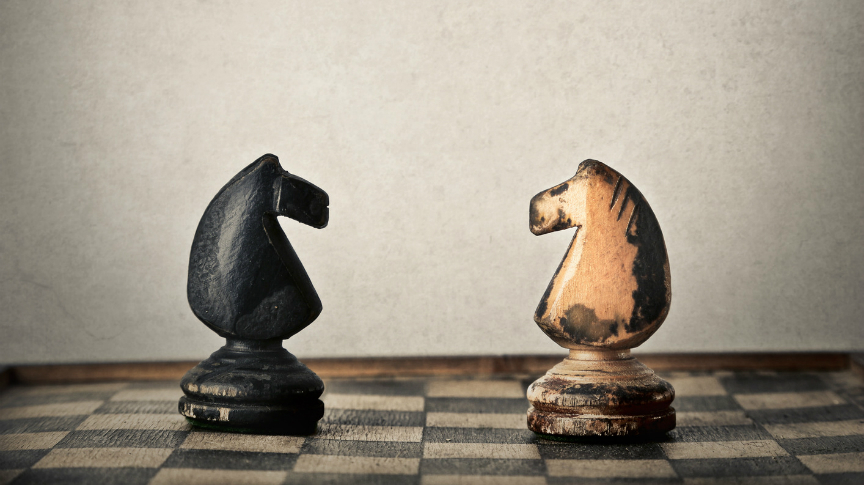 For many people, the heading of this article will seem absurd. "Religion: A cause of prejudice?" well of course it's a cause of prejudice, they will state, why bother with a question mark. You only have to pick up the paper, or read any history book to see the horrific injustices caused in the name of religion.
But does any label, including "Baha'i", foster religious prejudice?
This question came to mind as I was having a friendly chat with a workman fixing my house. Whilst we were talking I happened to mention I was a Baha'i, and his demeanor towards me immediately changed. He made a point of mentioning he was from a different religion and promptly ended the conversation.
I realized that he'd ceased to see me as an individual, but had rather boxed me in and concluded that I was 'other.' The feeling didn't sit well, and I admittedly questioned if mentioning the Baha'i Faith had been wrong.
This caused me to investigate religious prejudice, and whether by accepting any religious label you were automatically inheriting a prejudice?
The root cause of prejudice, according to Abdu'l-Baha, lies in the "blind imitation of the past." 1 Many people see their religion as exclusive. Where those outside their Faith are deemed either inferior or damned. The Universal House of Justice notes that:
Yet, the greater part of organized religion stands paralyzed at the threshold of the future, gripped in those very dogmas and claims of privileged access to truth that have been responsible for creating some of the most bitter conflicts dividing the earth's inhabitants.

Universal House of Justice, "To the Worlds Religious Leaders", paragraph 10, April 2002-04, Baha'i World Centre, Haifa, Israel
The Baha'i Faith does not support the view that one particular tradition alone teaches the truth and constitutes the way to salvation for an indefinite period of time. A fundamental tenet of the Baha'i Faith is the common foundation of all the world's religions. Shoghi Effendi has emphatically stated, regarding the Revelation of Baha'u'llah, that:
Unequivocally and without the least reservation it proclaims all established religions to be divine in origin, identical in their aims, complementary in their functions, continuous in their purpose, indispensable in their value to mankind. "All the Prophets of God," asserts Baha'u'llah in the Kitab-i-Iqan, "abide in the same tabernacle, soar in the same heaven, are seated upon the same throne, utter the same speech, and proclaim the same Faith."

Shoghi Effendi, The World Order of Baha'u'llah, U.S Baha'i Publishing Trust, 1991, p.58
The Baha'i belief in the oneness of religion, and the oneness of humankind, will safeguard the Faith against religious prejudice. Abdu'l-Baha calls for Baha'is to renounce all forms of prejudice, and with regards to religious prejudice, He counsels:
Consider the nations of so-called religious people; if they were truly worshippers of God they would obey His law which forbids them to kill one another.
If priests of religion really adored the God of love and served the Divine Light, they would teach their people to keep the chief Commandment, 'To be in love and charity with all men'. But we find the contrary, for it is often the priests who encourage nations to fight. Religious hatred is ever the most cruel!

…Let us therefore be humble, without prejudices, preferring others' good to our own! Let us never say, 'I am a believer but he is an infidel', 'I am near to God, whilst he is an outcast'. We can never know what will be the final judgment! Therefore let us help all who are in need of any kind of assistance.

Abdu'l-Baha, Paris Talks, UK Baha'i Publishing Trust, 1972, p. 147-148
I came to the realization that when I told the workman, "I'm a Baha'i", I was making a statement that I'm against religious prejudice. A label in and of it self is not bad. People will undoubtedly have preconceived ideas about what it means to be a Baha'i. They will unknowingly want to group us in with other religions that preach exclusivism. It is our job to educate them.
When asked on one occasion: "What is a Baha'i?" Abdu'l-Baha replied:
To be a Baha'i simply means to love all the world; to love humanity and try to serve it; to work for universal peace and universal brotherhood.

J.E. Esslemont, Baha'u'llah and the New Era, U.S Baha'i Publishing Trust, 1980, p. 71
Religion has caused prejudice. This is a fact. But from a Baha'i perspective, it is True religion that will ultimately eliminate prejudice. Without religion, according to Abdu'l-Baha, we…
…may be able to realize some degrees of fraternity…but these are limited associations and subject to change. When human brotherhood is founded upon the Holy Spirit, it is eternal, changeless, unlimited.

Abdu'l-Baha, The Promulgation of Universal Peace, U.S Baha'i Publishing Trust, 1982, p. 392
Given the prevailing religious prejudices that we encounter in our day-to-day lives, the closing paragraph from the Universal House of Justice's letter "To the World's Religious Leaders" seems timely:
With every day that passes, danger grows that the rising fires of religious prejudice will ignite a worldwide conflagration the consequences of which are unthinkable. Such a danger civil government, unaided, cannot overcome. Nor should we delude ourselves that appeals for mutual tolerance can alone hope to extinguish animosities that claim to possess Divine sanction. The crisis calls on religious leadership for a break with the past as decisive as those that opened the way for society to address equally corrosive prejudices of race, gender and nation. Whatever justification exists for exercising influence in matters of conscience lies in serving the well-being of humankind. At this greatest turning point in the history of civilization, the demands of such service could not be more clear. "The well-being of mankind, its peace and security, are unattainable", Baha'u'llah urges, "unless and until its unity is firmly established.

Universal House of Justice, "To the Worlds Religious Leaders", paragraph 25, April 2002-04, Baha'i World Centre, Haifa, Israel
---
Footnotes & Citations
Abdu'l-Baha, Selections from the Writings of Abdu'l-Baha, Baha'i World Centre, 1982, p.247[↩]
Posted by
Kamelia is a Baha'i and a mother of three (plus an angel). She studied Law, Accounting and Children's Services, but spends most of her days now trying to navigate her way through motherhood. She is particularly interested in early childhood education and Baha'i scholarship.
"*" indicates required fields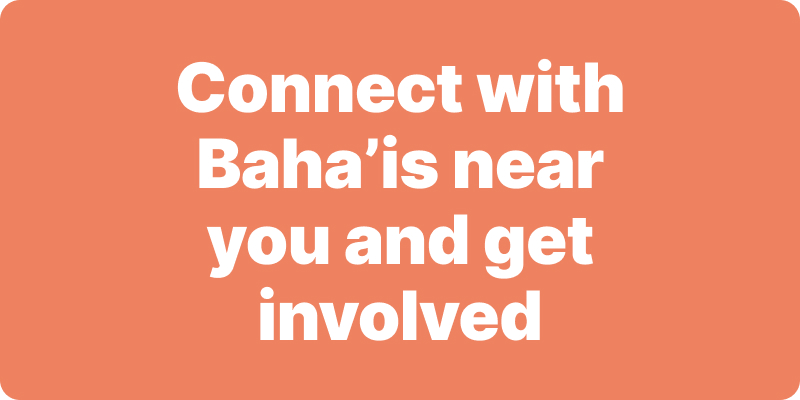 Join activities, celebrations, study groups, spiritual empowerment and education programs for young people, and more.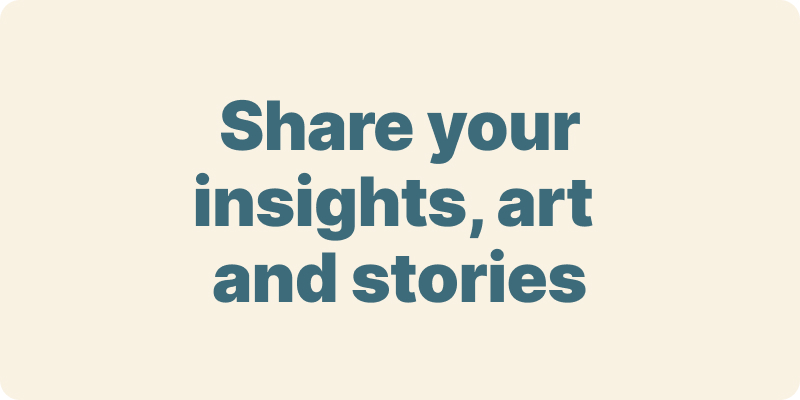 The arts and media have a critical role in how we share our community experiences. We've got resources, projects and more to help you get involved.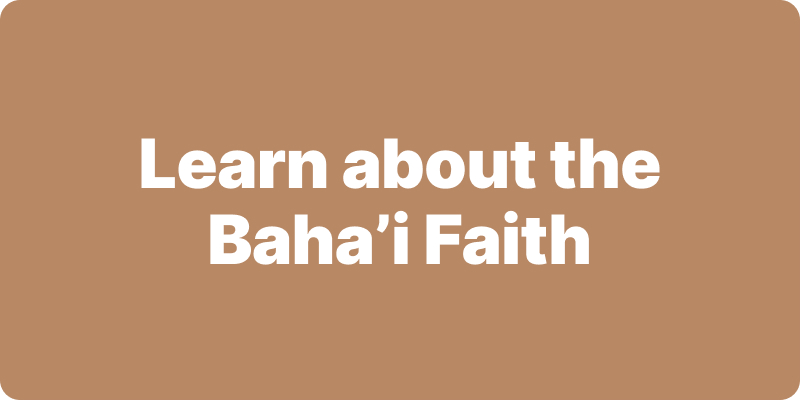 Baha'i beliefs address essential spiritual themes for humanity's collective and individual advancement. Learn more about these and more.
We acknowledge the Traditional Owners of country throughout Australia.

We recognise their continuing connection to land, waters and community. We pay our respects to Aboriginal and Torres Strait Islander people and their cultures; and to elders both past and present.
Baha'i Blog is a non-profit independent initiative
The views expressed in our content reflect individual perspectives and do not represent the official views of the Baha'i Faith.
Visit the site of the
Australian Baha'i Community
and the Baha'i Faith Worldwide