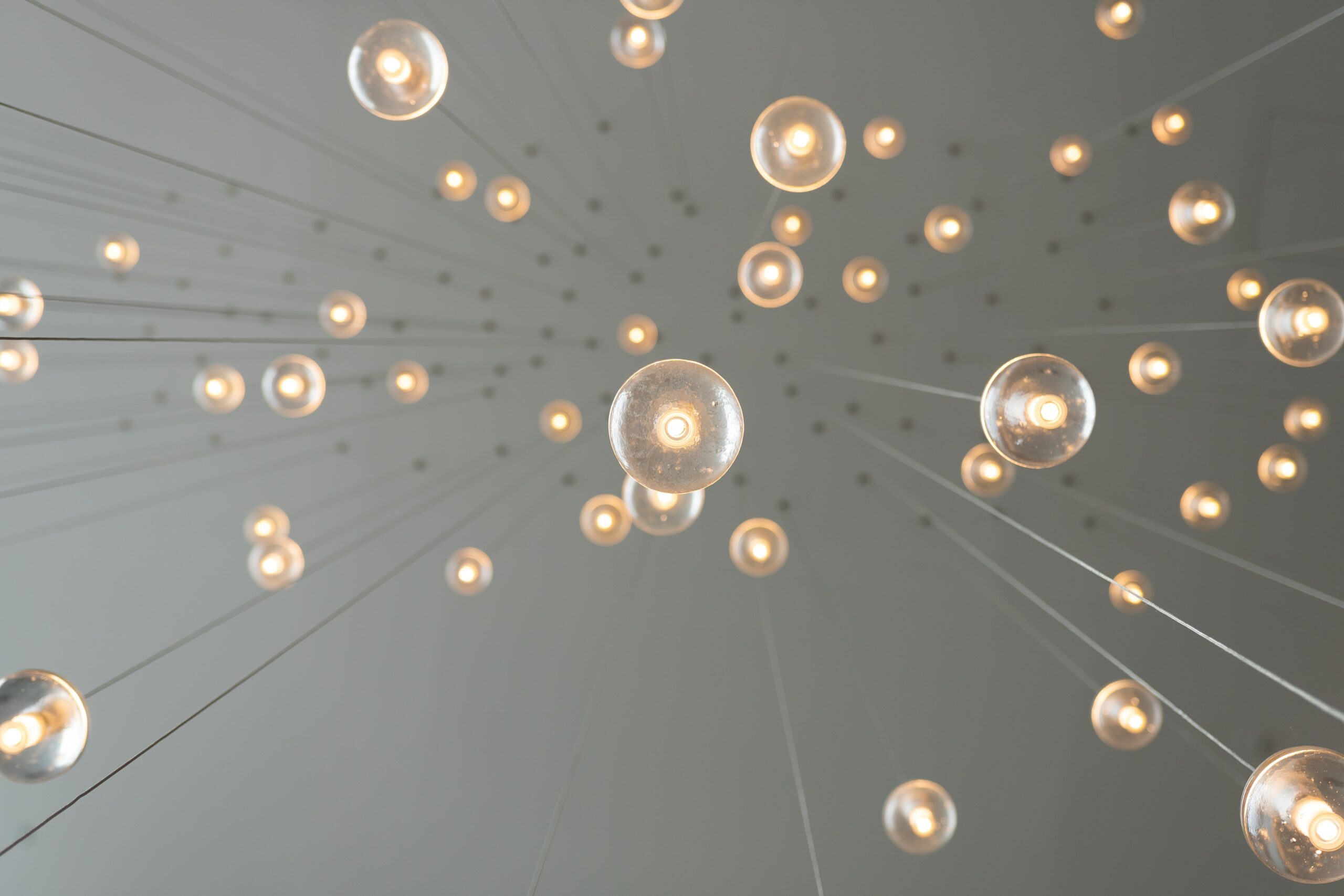 One of the things I've personally struggled with, and I'm sure others have as well, is being content with one's life. Not only do I frequently find myself wanting material things, like a new car, but I also frequently feel that something is missing from my life – something I can't quite wrap my mind around.
Some might argue that the lack of contentment is just the nature of a human being, and that it's a good thing because it pushes one to excel and be prosperous, but I don't necessarily agree with that notion. After all there are plenty of very rich and successful people in the world that are dissatisfied with their lives, and plenty of poor people that are perfectly content.
Contentment is encouraged in the Teachings of the Baha'i Faith, for instance in one of The Persian Hidden Words of Baha'u'llah, He says:
O QUINTESSENCE OF PASSION! Put away all covetousness and seek contentment; for the covetous hath ever been deprived, and the contented hath ever been loved and praised.
I feel that I should be content, after all I live in a great country, I have a career I love, and I am surrounded by wonderful friends and family. So what is it that I'm yearning for, and what can I do to find my own inner peace and contentment?
I've listed six simple things which have helped me personally, and maybe they can help you too:
1. Pray for detachment
Baha'u'llah writes in The Hidden Words:
O SON OF BEING! With the hands of power I made thee and with the fingers of strength I created thee; and within thee have I placed the essence of My light. Be thou content with it and seek naught else, for My work is perfect and My command is binding. Question it not, nor have a doubt thereof.
In this quote God describes us as "perfect" and that within us we have the "essence of My light". He implies that we already have within us everything that we need to be happy. So why do we want? Perhaps a better question is what should we want for ourselves? Baha'u'llah writes again in the Hidden Words:
O SON OF SPIRIT! Ask not of Me that which We desire not for thee, then be content with what We have ordained for thy sake, for this is that which profiteth thee, if therewith thou dost content thyself.
So we should want what God wants for us, meaning 'God's Will', because He knows what we need better than we do.
2. Be thankful
Sometimes it takes a serious illness or other tragic event to jar people into appreciating the good things in their lives. Don't wait for something like that to happen to you.
Research has shown that people that are the happiest are people that are the most appreciative of what they have. Regarding thankfulness, Abdu'l-Baha quotes the Quran in a letter:
O thou kind friend… Man must, under all conditions, be thankful to God, the One, for it is said in the blessed text: "If ye be thankful I will increase thee [in favor]."
When should we be thankful though? Only when things are going well? Baha'ullah writes in the Epistle to the Son of the Wolf:
Be generous in prosperity, and thankful in adversity.
But why does Baha'u'llah want us to be thankful when things are not going well? It seems counterintuitive, does it not? Abdu'l-Baha explains this in a talk given to the homeless of New York City in 1912:
You must be thankful to God that you are poor, for Jesus Christ has said, "Blessed are the poor." He never said, "Blessed are the rich." He said, too, that the Kingdom is for the poor and that it is easier for a camel to enter a needle's eye than for a rich man to enter God's Kingdom. Therefore, you must be thankful to God that although in this world you are indigent, yet the treasures of God are within your reach; and although in the material realm you are poor, yet in the Kingdom of God you are precious.
3. Be obedient to God's laws
One thing I've come to appreciate as an adult is the fact that Baha'u'llah's laws and the high standard of moral conduct that He expects us to uphold are there to make our lives easier and happier.
Baha'u'llah wrote laws that forbid us from doing things which are potentially harmful, and He commands us to do things which are positive and beneficial. For example, laws against drugs and alcohol are in place to protect us from ourselves and the dangers of addiction and recklessness. The law prohibiting backbiting is in place to protect us from destroying friendships and causing disunity.
The laws of obligatory prayer and fasting are in place to help us grow spiritually. Much like a loving parent tells their child do certain tasks and chores for their own good, God asks us to perform certain tasks for our own spiritual well-being.
In Words of Wisdom, Baha'u'llah informs us:
The source of all good is trust in God, submission unto His command, and contentment with His holy will and pleasure… The source of all glory is acceptance of whatsoever the Lord hath bestowed, and contentment with that which God hath ordained.
4. Devote time to improve your relationships with family and friends
People that are accustomed to big city life usually have trouble understanding why some people love living in small towns and villages as they say there's "nothing to do there". In small towns however, people are more than often surrounded by the friends and family that they love, and so they are quite content living in a small town "with nothing to do", just as they would be in a big city surrounded by those same friends and family. Good relationships with one's family and friends can greatly improve one's level of happiness and contentment no matter where we live.
Furthermore, getting married, although not a prerequisite to finding contentment, and nor is it mandatory, but a good marriage can be an amazingly positive spiritual relationship that can result in contentment.
Baha'u'llah refers to marriage as "a fortress for well-being", and Abdu'l-Baha also writes:
The Lord, peerless is He, hath made woman and man to abide with each other in the closest companionship, and to be even as a single soul. They are two helpmates, two intimate friends, who should be concerned about the welfare of each other. If they live thus, they will pass through this world with perfect contentment, bliss, and peace of heart, and become the object of divine grace and favour in the Kingdom of heaven.
5. Develop a sense of purpose
People who strive to meet a goal or fulfil a mission — whether it's growing a garden, caring for children or finding one's spirituality — are typically more content than those who don't have such aspirations.
In addition to the above, finding an occupation that one enjoys can certainly develop a sense of purpose. In The Most Holy Book, Baha'u'llah takes the importance of an occupation one step further:
O people of Baha! It is incumbent upon each one of you to engage in some occupation—such as a craft, a trade or the like. We have exalted your engagement in such work to the rank of worship of the one true God.
6. Help others
This is probably one of the most important steps of them all!
In the Writings of the Faith, service to humanity is often used in reference to the mission of Baha'is working to bring about peace on earth, and Abdu'l-Baha makes it clear that much like prayer, service to humanity draws us closer to God:
…service in love for mankind is unity with God. He who serves has already entered the Kingdom and is seated at the right hand of his Lord.
But helping others also has a positive and transformative effect on the person doing the act of service. Shoghi Effendi explains:
The power of God can entirely transmute our characters and make of us beings entirely unlike our previous selves. Through…ever-increasing service to His Faith, we can change ourselves.

Shoghi Effendi, Spiritual Foundations, p. 17
Furthermore, in a Pilgrim note taken from a German Baha'i in 1910, it was written that Abdu'l-Baha said the following:
Be not the slave of your moods, but their master. But if you are so angry, so depressed and so sore that your spirit cannot find deliverance and peace even in prayer, then quickly go and give some pleasure to someone lowly or sorrowful, or to a guilty or innocent sufferer! Sacrifice yourself, your talent, your time, your rest to another, to one who has to bear a heavier load than you.

1
I hope you've found these six simple steps to contentment useful, and I'd really like to hear about any of the steps you may have taken or currently use in the 'Comments' section below.
Footnotes & Citations
The Research Department has found that these words were attributed to Abdu'l-Baha in an unpublished English translation of notes in German by Dr. Josephine Fallscheer taken on 5 August 1910. As the statement is a pilgrim note, it cannot be authenticated.[↩]
Posted by
Shahed is a physician specializing in radiation oncology from the United States currently residing in Switzerland. His interests are the interplay between spirituality and health, Baha'i history, traveling, and sports.
"*" indicates required fields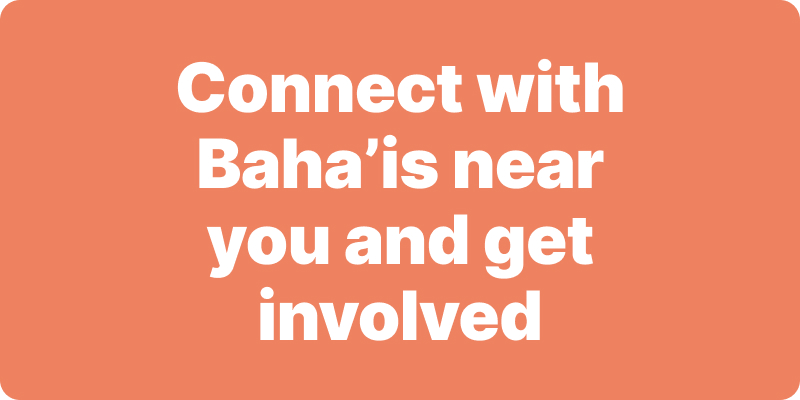 Join activities, celebrations, study groups, spiritual empowerment and education programs for young people, and more.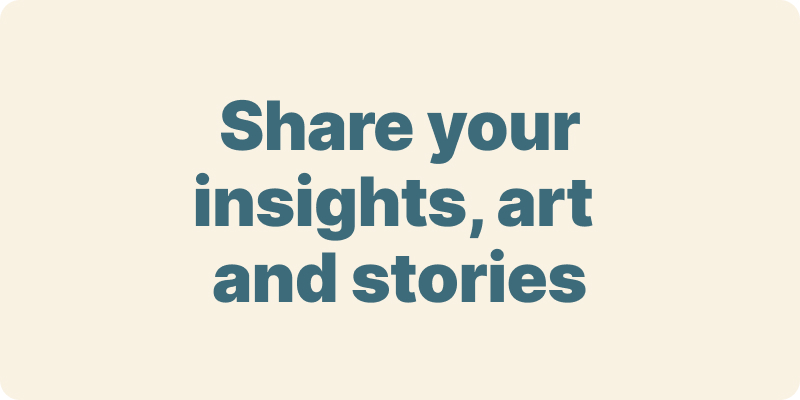 The arts and media have a critical role in how we share our community experiences. We've got resources, projects and more to help you get involved.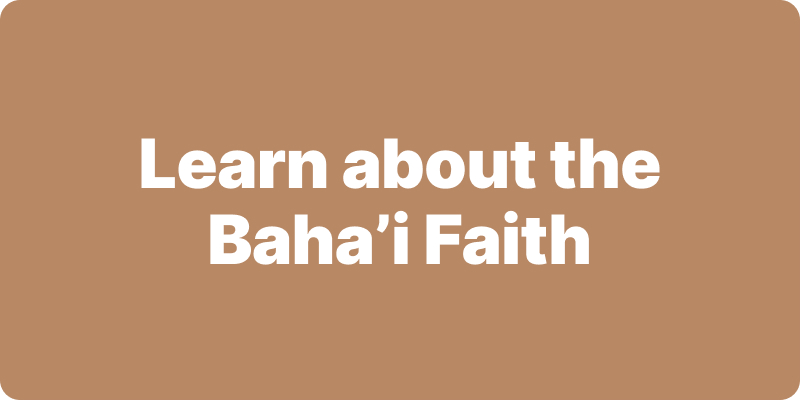 Baha'i beliefs address essential spiritual themes for humanity's collective and individual advancement. Learn more about these and more.
We acknowledge the Traditional Owners of country throughout Australia.

We recognise their continuing connection to land, waters and community. We pay our respects to Aboriginal and Torres Strait Islander people and their cultures; and to elders both past and present.
Baha'i Blog is a non-profit independent initiative
The views expressed in our content reflect individual perspectives and do not represent the official views of the Baha'i Faith.
Visit the site of the
Australian Baha'i Community
and the Baha'i Faith Worldwide