This post, as the title might suggest, is going to be about blogging. And why I think it's the best thing since sliced bread.
But you already know all about that. You know what blogs do. You know what they look like. You might even have a few favourites that you check regularly.You're an internet-savvy citizen of the world wide web with sophisticated tastes. (Clearly the case if you're reading Baha'i Blog!) You've mastered the art of using Google to become a mini-expert in just about any field and you can make a sentence using "facebook" as a verb.
So, you know what blogs are about. Age of technology, yadda yadda. Online communication, blah blah blah. Really, what else possibly needs to be said about blogging? Probably not all that much. Except for this:
You need to be part of this.
Yes, you – sitting there, reading this. Why? Good question.
As Baha'is, we're all familiar with the concept of social action. As an international community, we're working hard to understand what a discourse on social action looks like.
Efforts to participate in the discourses of society constitute a third area of action in which the friends are engaged. Such participation can occur at all levels of society, from the local to the international, through various types of interactions—from informal discussions on Internet forums and attendance at seminars, to the dissemination of statements and contact with government officials. What is important is for Bahá'ís to be present in the many social spaces in which thinking and policies evolve on any one of a number of issues—on governance, the environment, climate change, the equality of men and women, human rights, to mention a few—so that they can, as occasions permit, offer generously, unconditionally and with utmost humility the teachings of the Faith and their experience in applying them as a contribution to the betterment of society.

Letter from the Universal House of Justice to the NSA of Australia on the role of the Yerrinbool Centre of Learning, January 4, 2009
And that's really what blogging should be about – a discourse on social action.
Every age hath its own problem, and every soul its particular aspiration. The remedy the world needeth in its present-day afflictions can never be the same as that which a subsequent age may require. Be anxiously concerned with the needs of the age ye live in, and center your deliberations on its exigencies and requirements.

Baha'u'llah
As Baha'is, we've seen with our own eyes how the teachings of Baha'u'llah act as a remedy to the world's afflictions. It's one thing for Baha'is to see, in their own lives, how the prohibition on backbiting can transform communities or what friendship really looks like when your vision is world-embracing. But imagine what politics and international relations would look like if people understood the principle of consultation. Imagine what society would look like if everyone were to truly understand what Baha'u'llah meant when he said "The earth is but one country and mankind its citizens".
Blogging is a great way to be engaging in that sort of discourse. If you want to know more about how you can effectively engage in social discourse through blogging, Blog The Faith is a fantastic resource that I highly recommend. The site has a number of very useful links, starting with Baha'i Blogging 101 which tells you all you need to know to get started.
One of Baha'i Blog's aims is to encourage blogging and see the Baha'i blogosphere grow! Blogging does, I'll admit, take a fair bit of time, effort and commitment. But it doesn't have to be all or nothing. If you don't think you're up for starting and maintaining your own blog just yet, here are 5 ways you can do your part as a good citizen of the online world!
1. Read, read, read
There's some fantastic work already being done by Baha'i bloggers. Support them by adding these blogs to your bookmarks and checking them whenever you get bored or have a few minutes. (It's a habit worth incorporating into your daily routine. The knowledge, insights and entertainment that you gain from these bloggers and their readers make it well worth it!)
Some of the blogs I read are: Baha'i Perspectives, Nineteen Months, Moving Films, Baha'i Thought, Baha'i Views and Yours Ambiguously, E.E. Talisman and Baha'i Coherence. Have a blog that you think we should be reading? Email us and let us know!
2. Get commenting!
In the few weeks that Baha'i Blog has been up and running, we've received lots and lots and lots of responses from many people – but mostly in private, rather than online. One day I was talking to a friend and she was sharing her views on one of the articles I had written. After listening to her talk for some time, I said, "You know, that's really such a fascinating insight into it. I hadn't even thought of that. You should totally post a comment up on the blog saying everything you just said to me so that others can read it too!".
"Oh no, no. No, no, no. I don't write. Or blog. Or any of that," was her quick response.
My jaw hit the ground as I watched this incredibly intelligent person who had just been very eloquently articulating her point of view completely transform into a picture of hesitation and inhibition at the very mention of the word "blog"! And this has been the response I've seen time and time again over the past few weeks. What is it about the world of blogging, I've been led to wonder, that sends otherwise vocal and confident Baha'is into complete silence?
Blogging is meant to be fun! It doesn't have to be formal or academic. And it only really works when people participate and share their ideas, through their own blogs or by commenting on blogs that are out there. You don't have to pepper your comments with quotations from the Gleanings or feel like you can only post something if it offers some profound spiritual insight into The Book of Certitude. People forget how insightful and profound simple anecdotes from their everyday lives can be! So, speak up!
3. Sharing is caring
Read something you like? Pass it around! Put the link up on facebook, email it to friends and family, share what you've read with friends in a social setting, blog your own response to it – interact! As a writer, I can tell you that it's always somewhat encouraging to discover that you're not the only person reading your work! So do what you can to make sure those amazing bloggers out there are getting the readership they deserve.
4. Contribute!
Write for existing blogs. Or if you're not comfortable writing, find out how else you can help out: research, interviews, photography, music. Get creative! (If you can think of a way you'd like to contribute to Baha'i Blog, get in touch with us.)
5. Support
There are many other ways you can be supportive of Baha'i blogging. Feedback is always good too.
---
Ultimately, blogging is all about community. And as far as communities go, the rules are the same for virtual communities as they are for any other. Reach out, interact, get involved!
Hope to hear from you soon!
Posted by
In her professional life, Preethi has dabbled in various combinations of education, community development and law. At heart, though, she's an overgrown child who thinks the world is one giant playground. She's currently on a quest to make learning come alive for young people and to bring the world's stories and cultures to them, with educational resources from
One Story Learning
.
"*" indicates required fields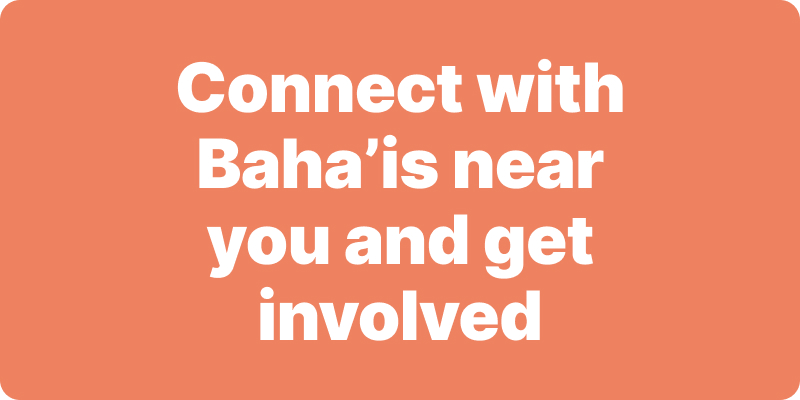 Join activities, celebrations, study groups, spiritual empowerment and education programs for young people, and more.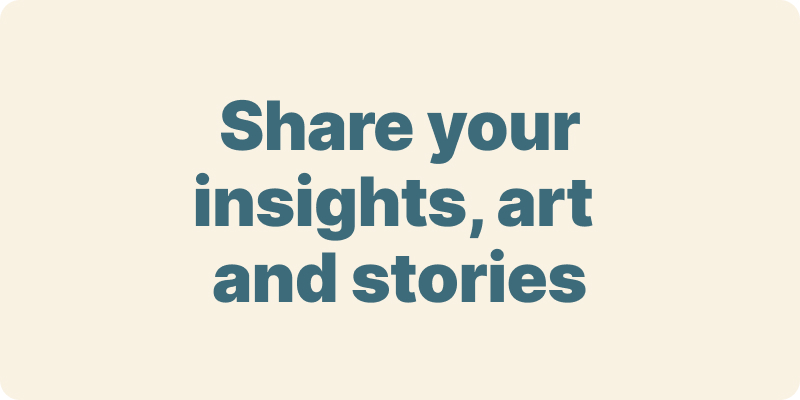 The arts and media have a critical role in how we share our community experiences. We've got resources, projects and more to help you get involved.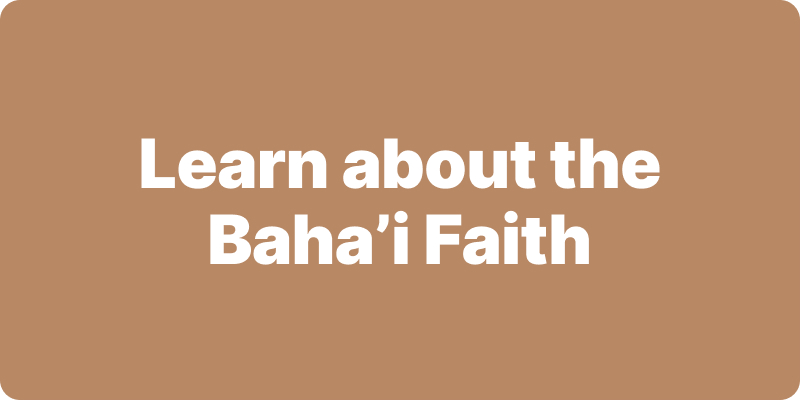 Baha'i beliefs address essential spiritual themes for humanity's collective and individual advancement. Learn more about these and more.
We acknowledge the Traditional Owners of country throughout Australia.

We recognise their continuing connection to land, waters and community. We pay our respects to Aboriginal and Torres Strait Islander people and their cultures; and to elders both past and present.
Baha'i Blog is a non-profit independent initiative
The views expressed in our content reflect individual perspectives and do not represent the official views of the Baha'i Faith.
Visit the site of the
Australian Baha'i Community
and the Baha'i Faith Worldwide