An issue very dear to the hearts of Baha'is around the world is the situation of the Baha'is living in Iran. There's been some international coverage about the persecution which Baha'is in Iran face, and many of my friends and colleagues often ask about this. Even a lot of my Baha'i friends are still not fully aware or understand what's been happening there, so I thought it would be a good idea to try and explain some of the background and the current situation relating to the persecution of the Bahai's in Iran.
First of all, the founder of the Baha'i Faith, Baha'u'llah, came from Iran, and as a result many Baha'is have a certain affinity and love for the birthplace of our faith. However, Baha'u'llah's teachings are meant for the whole world, and His message is to unite humanity. The Baha'i Faith is not an ethnic or cultural group, it's purely a religion, an independent religion in fact which is not a sect or off-shoot of any other religion.
As with the Baha'i global community, the Baha'is in Iran come from all different religious, ethnic and social backgrounds, and they are the largest non-Muslim religious group. Most Iranians are Shi'a Muslims, which is the official state religion of Iran.
So let's begin by explaining things from a critical event in Iran's history which took place in 1979, and is known as the Islamic Revolution. The 1979 Islamic Revolution saw the king of Iran (the Shah) fall from power and a new ruler, a Muslim cleric called Ayatollah Khomeini came to power, transforming Iran from a monarchy into an Islamic republic.
All hell broke loose for the Iranian Baha'i Community after the 1979 Islamic Revolution took place. Many Baha'is, including those serving on various Baha'i institutions, were arrested, tortured and, in many cases, executed. Baha'i holy places were attacked and desecrated. Community properties like the national centre were confiscated. The Baha'i institutions were banned and all government agencies were purged of Baha'i staff. Baha'i students, teachers and lecturers were expelled from schools and universities and thousands lost their livelihoods or had homes and properties taken away. The new authorities made it very clear that there was no place for Baha'is in the new Islamic Republic of Iran.
Iran was in the media spotlight, even more than it is today. Major newspapers and television programs reported on what was happening, including the persecution of Baha'is. From the United Nations down there was an international outcry, which gradually had an effect. By the early 1990s the Iranian government had adopted a new policy, which was essentially to quietly strangle the Baha'i community as a viable entity in Iran. The policy on "the Baha'i question" stipulated that "the Government's dealings with them must be in such a way that their progress and development are blocked". Among other provisions, it said that those who identified as Baha'is should be denied employment, expelled from university, and denied any position of influence in society.
This policy is still being followed today. Fast forward to 2012 and Baha'is are still barred from the public service and many other professions. Baha'is still can't go to university. Properties seized during the revolution have never been returned and the Baha'i institutions remain banned. Baha'is are routinely placed under surveillance, harassed and interrogated, and their lives are made difficult in countless ways, large and small. Iranian government media continues to pump out a constant barrage of propaganda against the Baha'is, accusing them of everything from sedition and espionage to Zionism, Satanism and gross immorality.
As of October 2012, there are 120 Baha'is locked up in Iranian jails, solely due to their faith. They include the seven members of the ad hoc group that took care of the affairs of the community after the dissolution of the formal Baha'i institutions. These five men and two women have received 20 year prison sentences for serving their community. It's worth noting that these are the longest jail terms imposed of any prisoner of conscience in Iran, which goes to show how the regime singles out the Baha'is for harsh treatment, since prisoners of conscience are hardly thin on the ground in Iranian jails these days.
Today's Baha'i prisoners also include several educators sentenced to four and five year prison terms for providing higher education to young Baha'i students barred from university. Many others are in jail for doing the things Baha'is in the rest of the world do all the time, like attending Feasts, educating our children, and answering people's questions about the Baha'i Faith. The sad reality is that every Baha'i in Iran lives with the knowledge that they could be next in line for a prison term.
So why is this happening and what does it all mean? Well, conservative Muslim clerics have been hostile towards the Baha'is since the earliest days of the Faith in Iran, accusing them of heresy due to their belief in a Prophet subsequent to Muhammad. When the Islamic Revolution took place, those same officials gained control of the instruments of state power, and they have been using them against the Baha'is ever since.
One positive development is that an increasing number of Iranians don't believe the propaganda any more. In fact a few years back, more than 240 Iranian intellectuals, writers, journalists, artists and activists from 19 countries signed "We are Ashamed", an unprecedented open letter that apologised to the Baha'is for their long-running persecution, and expressed shame for not speaking out against it sooner. Even within Iran, there are signs that many consider the treatment of their fellow citizens unjust. Baha'i cases in recent years have been defended by Iran's best human rights lawyers, most of whom are now in exile or in prison for their trouble. Few, if any, see the label "Baha'i" as a stigma any more.
Let me be clear however, that I think it would do the Baha'is of Iran a terrible injustice to think of them as helpless victims. It's true that many were forced to leave their homeland, but many more of them stayed put, and they have continued striving to contribute towards their country's progress. Their community, their integrity and their dignity remain intact, even enhanced, in the eyes of their fellow citizens. Even the Baha'is in prison inspire others. For instance Roxana Saberi, the American-Iranian journalist who shared a cell with two Baha'i's, Mahvash Sabet and Fariba Kamalabadi, during her 100-day incarceration in 2009, praised their "generosity and compassion". In her account of her time in prison with them, she wrote: "They lifted our spirits, gave us hope, and took care of me when I was on a hunger strike".
In a message to the Baha'is of Iran dated 23 June 2009, the Universal House of Justice stated:
You have demonstrated in the example of your lives that the proper response to oppression is neither to succumb in resignation nor to take on the characteristics of the oppressor. The victim of oppression can transcend it through an inner strength that shields the soul from bitterness and hatred and which sustains consistent, principled action.
While we hope and pray for the emancipation of the Baha'is in Iran, perhaps this is the deeper meaning to their suffering. For now at least, we remember their strength, and the Baha'i International Community speaks out internationally for their rights.
You can keep up with what's happening to the Baha'is in Iran at www.news.bahai.org
Posted by
Naysan is passionate about using the arts and media to explore the teachings of the Baha'i Faith. Back in 2011, Naysan started up the Baha'i Blog project, channeling his experiences in both media and technology companies to help create a hub for Baha'i-inspired content online.
"*" indicates required fields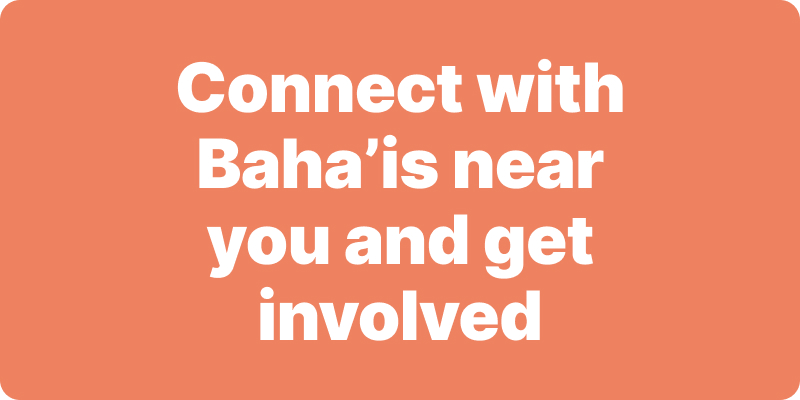 Join activities, celebrations, study groups, spiritual empowerment and education programs for young people, and more.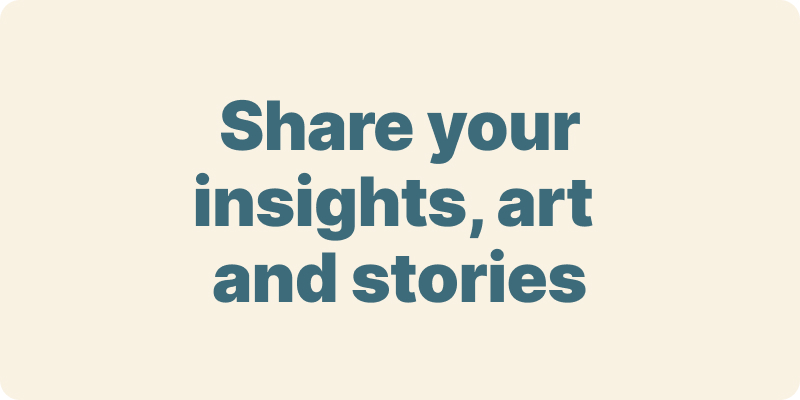 The arts and media have a critical role in how we share our community experiences. We've got resources, projects and more to help you get involved.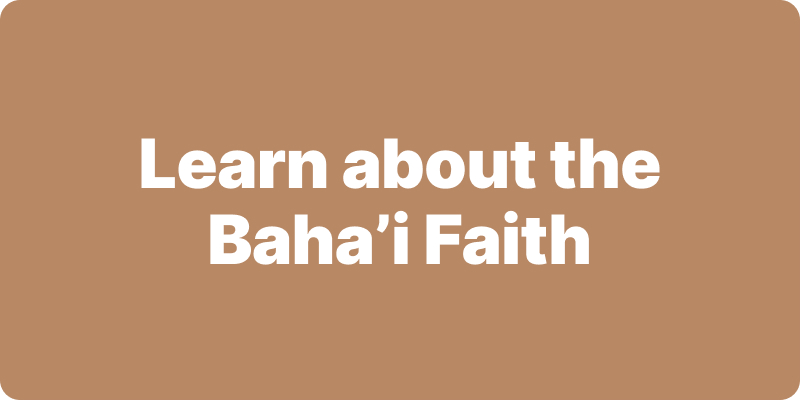 Baha'i beliefs address essential spiritual themes for humanity's collective and individual advancement. Learn more about these and more.
We acknowledge the Traditional Owners of country throughout Australia.

We recognise their continuing connection to land, waters and community. We pay our respects to Aboriginal and Torres Strait Islander people and their cultures; and to elders both past and present.
Baha'i Blog is a non-profit independent initiative
The views expressed in our content reflect individual perspectives and do not represent the official views of the Baha'i Faith.
Visit the site of the
Australian Baha'i Community
and the Baha'i Faith Worldwide