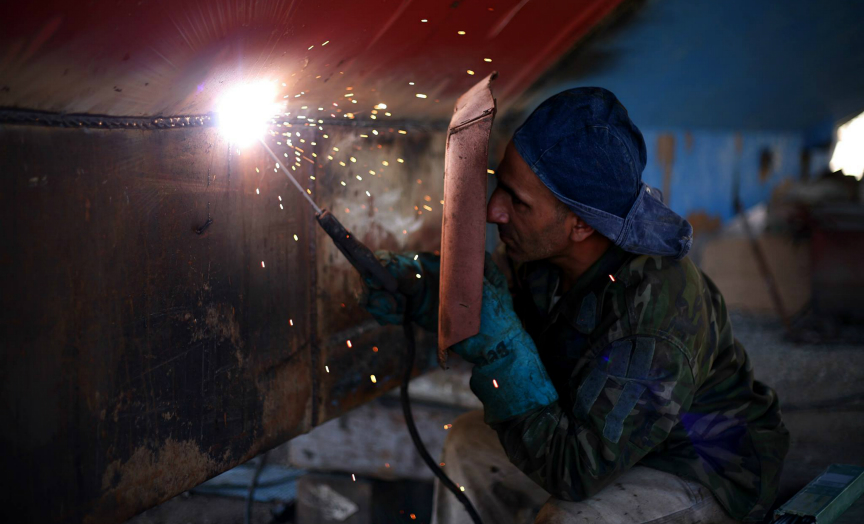 In a study circle, I was asked to examine one of Baha'u'llah's commandments in order to see how it raises consciousness, increases understanding, lifts standards of personal conduct and enables society to progress. I chose to examine work.
I believe that to work is to obey one of Baha'u'llah's laws because it is stated in the Most Holy Book that "it is obligatory for men and women to engage in a trade or profession". 1 Baha'u'llah also exalts "engagement in such work" to the "rank of worship" of God when it is performed in a spirit of service. 2 In this article I reflect on our true "work", or the spiritual nature of our existence, applying the teachings to our professional life, and how engaging in work makes everyone an active member in the progress and prosperity of our societies.
Raising Consciousness & Increasing Understanding
Abdu'l-Baha discusses the inseparable duality of our material and spiritual existence. I think it can be through the arena of our work that we discover and understand what spiritual reality is and the purpose of our material existence along our journey towards God. Abdu'l-Baha tell us:
Then it is clear that the honour and exaltation of man cannot reside solely in material delights and earthly benefits. This material felicity is wholly secondary, while the exaltation of man resides primarily in such virtues and attainments as are the adornments of the human reality. These consist in divine blessings, heavenly bounties, heartfelt emotions, the love and knowledge of God, the education of the people, the perceptions of the mind, and the discoveries of science. They consist in justice and equity, truthfulness and benevolence, inner courage and innate humanity, safeguarding the rights of others and preserving the sanctity of covenants and agreements. They consist in rectitude of conduct under all circumstances, love of truth under all conditions, self-abnegation for the good of all people, kindness and compassion for all nations, obedience to the teachings of God, service to the heavenly Kingdom, guidance for all mankind, and education for all races and nations. This is the felicity of the human world! This is the exaltation of man in the contingent realm! This is eternal life and heavenly honour! 3
Contemplating and reflecting on the true nature of our reality allows us to see what our true "work" is, regardless of the day-to-day of our professions. We must work in all aspects of our lives, continually and steadily, to cultivate our spiritual, intellectual and material existence.
Lifting Standards of Personal Conduct
While engaging in a profession is fulfilling Baha'u'llah's law, I think we can find greater satisfaction in our work when we apply the teachings to our chosen arena of engagement. In their 29 December 2015 message, the Universal House of Justice states:
Having taken up an occupation, youth naturally try to contribute to their field, or even to advance it in light of the insights they gain from their continued study of the Revelation, and they strive to be examples of integrity and excellence in their work. 4
This quote reminds me of the power inherent in striving to apply the ethical values of truth, justice and love to the application of our work. It reminds me that our operating principle must at all times be a sense of integrity and excellence, always striving to be exemplary — exemplary in our approach to improving our own practice, exemplary in our sense of collegiality and in our sense of collaboration. We can strive with even greater intentionality to be one of those inspired individuals that we admire, to work with even greater diligence towards our lofty aim of preserving human honour.
Enabling Society to Progress
To work and engage in a profession of some kind is a fulfilling task. It raises us to greater heights of personal satisfaction, as we utilize our unique endowments and talents not only for our own continued prosperity but also for the further prosperity of all those around us. When we work, we bring joy to the world as Baha'u'llah states, "for when occupied with work one is less likely to dwell on the unpleasant aspects of life." 5
As we work we also manifest justice as we come to contribute our daily lot to the progress of our collective well-being. The spiritual and practical significance of this law, and the mutual responsibility of the individual and society for its implementation, are explained in a letter written on behalf of Shoghi Effendi:
It is the duty of those who are in charge of the organization of society to give every individual the opportunity of acquiring the necessary talent in some kind of profession, and also the means of utilizing such a talent, both for its own sake and for the sake of earning the means of his livelihood. Every individual, no matter how handicapped and limited he may be, is under the obligation of engaging in some work or profession, for work, especially when performed in the spirit of service, is according to Baha'u'llah a form of worship. It has not only a utilitarian purpose, but has a value in itself, because it draws us nearer to God, and enables us to better grasp His purpose for us in this world. 1
As I reflect on the moral imperative to work, I am drawn to the realisation that it is our engagement with the world through work that starts to define not only who we are, but also what we stand for and the motive and intention behind our efforts to contribute to the betterment of the world. Our engagement is heightened and expanded in its potential by watering of the garden of our soul. It is in the challenging, enthralling arena of our workspace that we are called to action and given the opportunity to grow. It is with this attitude towards our work that we start to realise that when carried out in a spirit of service, all our work is a "form of worship".
---
Posted by
Pharan is in his late 20s. He loves embracing the beauty of life. He does this by praying, thinking, cycling, reading, writing, hiking, diving, conversing, and dancing and of course teaching. He eats yummy food whenever possible. He loves to travel and embrace the beauty and diversity of the world.
"*" indicates required fields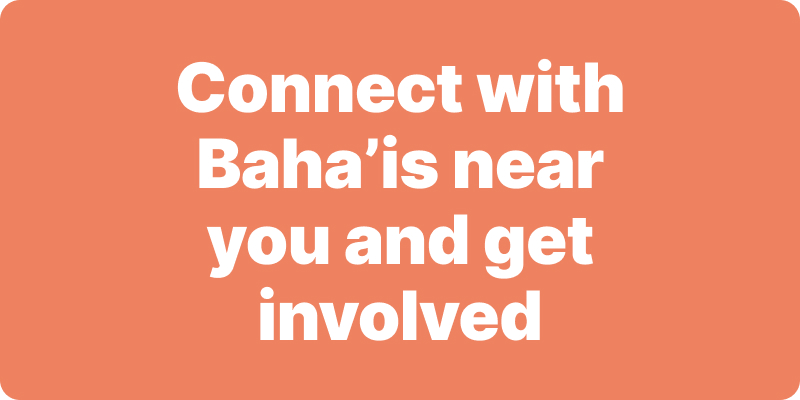 Join activities, celebrations, study groups, spiritual empowerment and education programs for young people, and more.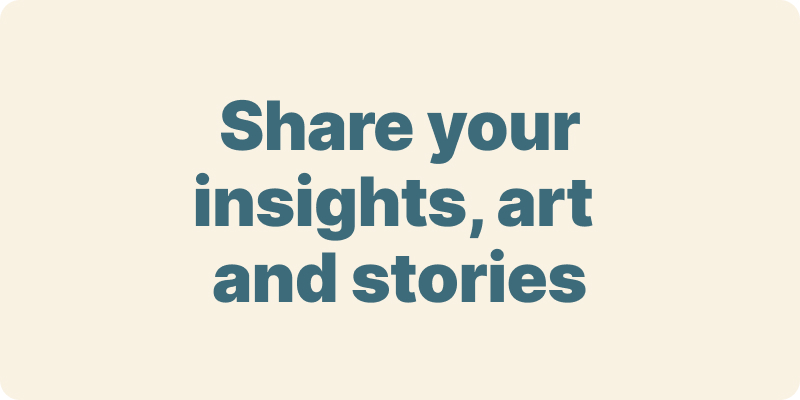 The arts and media have a critical role in how we share our community experiences. We've got resources, projects and more to help you get involved.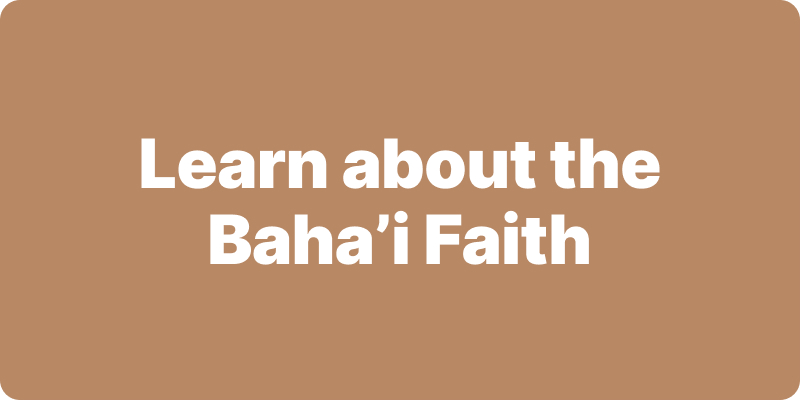 Baha'i beliefs address essential spiritual themes for humanity's collective and individual advancement. Learn more about these and more.
We acknowledge the Traditional Owners of country throughout Australia.

We recognise their continuing connection to land, waters and community. We pay our respects to Aboriginal and Torres Strait Islander people and their cultures; and to elders both past and present.
Baha'i Blog is a non-profit independent initiative
The views expressed in our content reflect individual perspectives and do not represent the official views of the Baha'i Faith.
Visit the site of the
Australian Baha'i Community
and the Baha'i Faith Worldwide