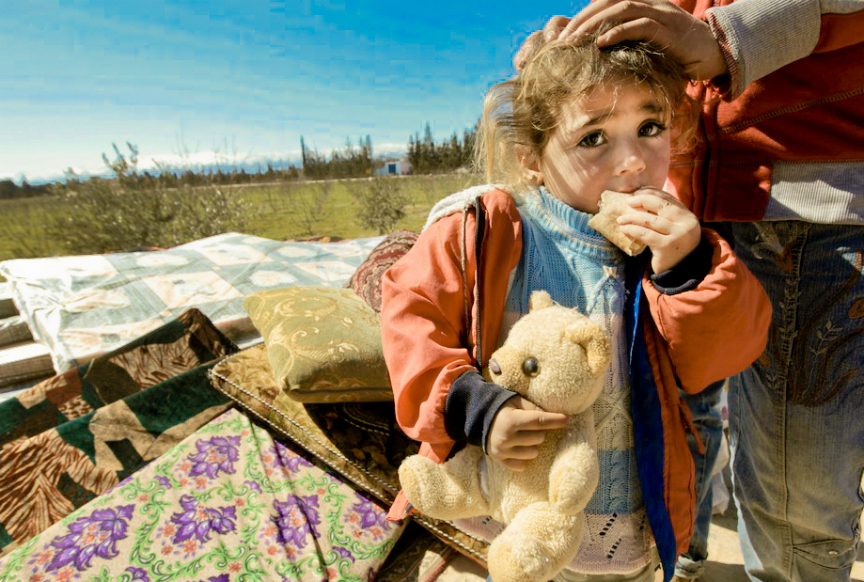 The recent news and accompanying images of those who drowned while attempting to flee war-torn Syria has brought the entire world to tears. No matter what their age, background, or religious affiliation, people have been deeply affected by the tragedy and almost everyone has been left feeling helpless and searching for a means to 'fix' the current global refugee crisis.
In light of this news, I was particularly moved by the following excerpt taken from The Promise of World Peace by the Universal House of Justice:
Whether peace is to be reached only after unimaginable horrors precipitated by humanity's stubborn clinging to old patterns of behaviour, or is to be embraced now by an act of consultative will, is the choice before all who inhabit the earth. At this critical juncture when the intractable problems confronting nations have been fused into one common concern for the whole world, failure to stem the tide of conflict and disorder would be unconscionably irresponsible.

Universal House of Justice, The Promise of World Peace, October 1985
These "unimaginable horrors" are now more evident than ever, and this "tide of conflict and disorder" is getting stronger. We see how imperative it is to work together to address the global issues we hear about on a day-to-day basis – death, poverty, war, hatred. But how do we go about doing this when these problems seem way beyond our control? To explore this question in detail, I have divided this blog post into three sections:
The Process of Disintegration
As Baha'is, we understand that the dual process of integration and disintegration is inevitable. In order for society to progress, it must break down and rebuild concurrently. This recent news is just one concrete example of how society is indeed crumbling before our eyes. The Universal House of Justice states:
Baha'is are encouraged to see in the revolutionary changes taking place in every sphere of life the interaction of two fundamental processes. One is destructive in nature, while the other is integrative; both serve to carry humanity, each in its own way, along the path leading towards its full maturity. The operation of the former is everywhere apparent – in the vicissitudes that have afflicted time-honoured institutions, in the impotence of leaders at all levels to mend the fractures appearing in the structure of society, in the dismantling of social norms that have long held in check unseemly passions, and in the despondency and indifference exhibited not only by individuals but also by entire societies that have lost any vital sense of purpose.

Universal House of Justice, Message dates March 2, 2013 To the Baha'is of Iran, Baha'i World Centre
The Process of Integration
But it's not all doom and gloom. The Supreme Body goes on to shed light on the process of integration, which as Baha'is, we have a major role in carrying out:
Though devastating in their effects, the forces of disintegration tend to sweep away barriers that block humanity's progress, opening space for the process of integration to draw diverse groups together and disclosing new opportunities for cooperation and collaboration. Baha'is, of course, strive to align themselves, individually and collectively, with forces associated with the process of integration, which, they are confident, will continue to gain in strength, no matter how bleak the immediate horizons. Human affairs will be utterly reorganized, and an era of universal peace inaugurated.

Universal House of Justice, Message dates March 2, 2013 To the Baha'is of Iran, Baha'i World Centre
Although the news coming out of Europe is tragic beyond compare, we can already see how it has resulted in such aforementioned "new opportunities for cooperation". Individuals the world over are banding together, each with a common desire to make a difference. Many have donated to various charities and global organisations such as Save the Children, Oxfam and UNICEF. Others have taken it upon themselves to volunteer in war-torn or developing countries, while some are pledging to work within their own communities to contribute towards change at a local level. Even the media is playing a significant role in changing perceptions, elevating discourse and influencing government policies, with countries now opening their doors to welcome refugees as a result. In any case, it is evident that people are yearning to contribute towards a better world.
What is Our Role?
So as Baha'is, what can we do, and what should we do, to align ourselves individually and collectively with the forces of integration? How exactly do we "stem the tide" and ensure such tragedies don't happen again? Our job is to work towards world peace, but to think of it on such a large scale is much too overwhelming. Referring to the Guardian, the International Teaching Centre states:
He is constantly pointing out to the Baha'is that their direct Baha'i work – teaching, perfecting the administration, propagating the Cause of God is their job and of immediate importance because, it is, so to speak, spiritually organic. What they are doing will release forces which will combat the terrible disintegration of society which we witness today in every field, political, economic or otherwise.

Shoghi Effendi, quoted in the International Teaching Centre, 1984 Jul 01, Concerns about Retributive Calamity
Everything we are participating in at the grassroots including devotional gatherings, study circles, Baha'i children's classes, and junior youth programs, every act of teaching we engage in, every time we attend an institutional meeting, and whenever we collaborate with like-minded individuals, we are combatting the process of disintegration and contributing towards society's integration as a whole.
So, the next time we feel saddened by the forces of destruction taking place in society, let us take comfort in the knowledge that we have the answers in Baha'u'llah and His Revelation. Let us keep doing what we're doing, while praying to God for guidance, because that's what will ultimately make a difference.
---
Posted by
Dellaram is a Baha'i, wife, and mother of three, who works as a freelance journalist and copywriter in her hometown of Ballarat, Australia. She is passionate about building community and loves the thrill that comes with op-shopping!
"*" indicates required fields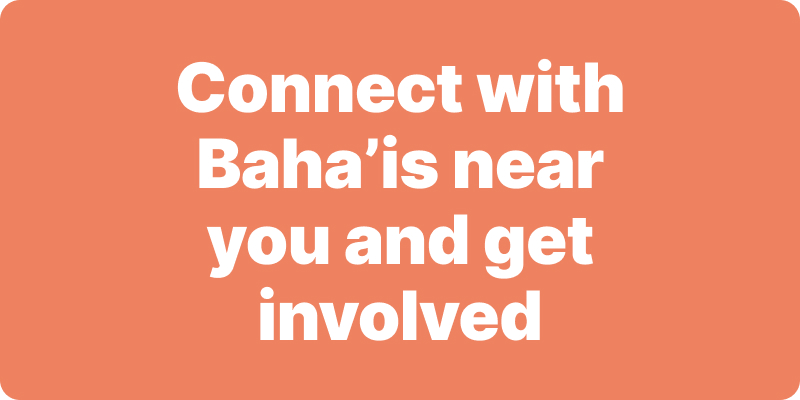 Join activities, celebrations, study groups, spiritual empowerment and education programs for young people, and more.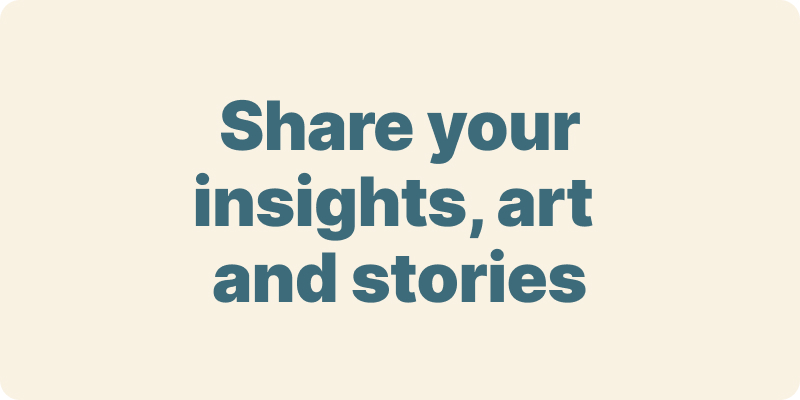 The arts and media have a critical role in how we share our community experiences. We've got resources, projects and more to help you get involved.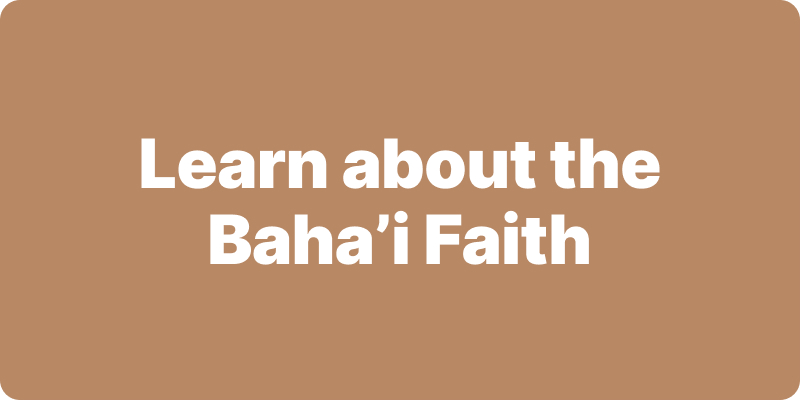 Baha'i beliefs address essential spiritual themes for humanity's collective and individual advancement. Learn more about these and more.
We acknowledge the Traditional Owners of country throughout Australia.

We recognise their continuing connection to land, waters and community. We pay our respects to Aboriginal and Torres Strait Islander people and their cultures; and to elders both past and present.
Baha'i Blog is a non-profit independent initiative
The views expressed in our content reflect individual perspectives and do not represent the official views of the Baha'i Faith.
Visit the site of the
Australian Baha'i Community
and the Baha'i Faith Worldwide