The Cambridge dictionary defines kindness as "the quality of being generous, helpful, and caring about other people, or an act showing this quality." I like to think that we are all innately kind whether we are conscious of it or not, but events around the world this year are showing me that believing in kindness is simply not enough. We need to find practical ways to practice kindness every day.
Kindness manifests in many ways, and being kind to ourselves, other people, animals and the environment are all essential. There is no hierarchy to kindness. We can be kind to ourselves and others simultaneously, and we can receive the kindness of others graciously. How we treat others and the natural world has a direct and immediate impact on our own spiritual growth, which in turn influences our capacity to continue to give. As Shoghi Effendi said back in 1933,
We cannot segregate the human heart from the environment outside us and say that once one of these is reformed everything will be improved. Man is organic with the world. His inner life moulds the environment and is itself also deeply affected by it. The one acts upon the other and every abiding change in the life of man is the result of these mutual reactions. 1
Kindness can sound like a simple, even childish virtue in a world in which competition and survival of the fittest are widely championed. And yet Abdu'l-Baha says that "[t]he language of kindness is the lodestone of hearts and the food of the soul." 2 We only have to reflect on how we feel when others treat us with kindness and the miraculous ways in which people, animals and nature respond to it to see that it is a powerful force of transformation. There are many ways that we can practice kindness in our daily lives. In the past I had a tendency to be kind to others but skimp on showing kindness to myself. This year I have been realizing that doing this only undermines my ability to be there for others. Lately I have been practicing kindness for myself by getting up earlier in the morning so that I have the time to pray and write in my journal before I begin my day; making myself healthy meals so that I have the energy to be there for those around me; working out regularly so that my body is strong and better able to serve; taking breaks to connect with friends, take walks, nap, and be creative. Rest is a manifestation of kindness because it helps refresh my body and mind, and puts me in a better space from which to accomplish my goals and turn up for others. When I'm feeling run into the ground I have very little of value to offer anyone else.
Beyond self-compassion, we all show kindness in ways that are unique to us. I don't think it is really important how we choose to show kindness. What is important is that we are sincere in our expression, and without expectation. Abdu'l-Baha says:
Be ye sincerely kind, not in appearance only. Let each one of God's loved ones centre his attention on this: to be the Lord's mercy to man; to be the Lord's grace. Let him do some good to every person whose path he crosseth, and be of some benefit to him. Let him improve the character of each and all, and reorient the minds of men. In this way, the light of divine guidance will shine forth, and the blessings of God will cradle all mankind: for love is light, no matter in what abode it dwelleth; and hate is darkness, no matter where it may make its nest. 3
For me, kindness looks different depending on the circumstances. It can look like holding space for a friend who needs to talk about problems she is having at work, inviting someone feeling lonely over for tea, giving a student constructive feedback on an assignment, helping a neighbour move a heavy piece of furniture or taking good care of the soil in my garden. Yesterday when I was transplanting flowers into larger pots I planted an extra pot for a neighbour whose mother is suffering from dementia. I packed it up in a care package with some snacks and an encouraging card because I know that gardening soothes her soul, and that the journey of caregiving can be physically and emotionally exhausting. When I knew she would be visiting the nursing home I said a prayer that it would be a good day and her mother would remember her. Later that day my friend sent me a photo the two of them sitting side by side, sharing a moment of tenderness. A giant smile is spread across her mother's face.
The importance of showing kindness to animals is mentioned repeatedly in the Baha'i Writings. Abdu'l-Baha says:
Train your children from their earliest days to be infinitely tender and loving to animals. If an animal be sick, let the children try to heal it, if it be hungry, let them feed it, if thirsty, let them quench its thirst, if weary, let them see that it rests. 4
Six weeks ago my dear friend Mariela gave in to her seven-year-old daughter's requests for a kitten. Even though it is not a ginger cat, her daughter (Sophia) named her Ginger. Every day without fail Sophia woke up early to feed Ginger, change her water, clean her litter box and cuddle with her. Then, one week ago, Ginger stopped eating and drinking. They took her to the vet and were told that it looked like she might be dying. My friend felt terrible for her daughter, but Sophia informed her that if Ginger was sick she would make her better by loving her more. She embarked on a mission of kindness and love, bathing Ginger and combing her, wrapping her in blankets and comforting her. A few days later I got a message: Ginger had started eating again. Both Mariela and I were shocked, but Sophia wasn't. Days later Ginger is still going strong, and I was reminded again how potent the power of kindness is.
More often than not the showing and receiving of kindness are inseparably intertwined. I recently celebrated a birthday. It was my first since losing my parents, so it was a tender day as firsts without loved ones tend to be. A few people had reached out to ask if I wanted company, but I turned most of them down. Nevertheless, some persisted and the day was filled with messages, surprise gifts on my doorstep, lunch on the beach and an evening meal enjoyed by candlelight in the company of friends I did not even know a few months ago. I ended the day with a heart full of gratitude, but I'm fairly certain that my friends did too–being kind is just as transformative for the one doing the giving as it is for the one to whom kindness is being shown. I woke the next day feeling loved and ready to pass on the kindness that had been shown to me. The wonderful thing about kindness is that it's a gift that just keeps on giving.
My own experiences with kindness in the past week have made me realize what we might be able to accomplish if we were all more conscious about ways we can show kindness to ourselves, our family members, friends, strangers, animals and the natural world. I am going to challenge myself to find more opportunities to be kind–proactively seek them out. How about you? Will you join me?
---
Posted by
Ariana Salvo was born in the United States, and spent sixteen years of her childhood on the Mediterranean island of Cyprus. She moved to Prince Edward Island to do her master's degree in Island Studies, fell in love with the tightly knit community, and has never left. When not writing, she can be found exploring art at galleries around the world, flower farming, traveling to remote islands, hiking and taking photos of the wild natural landscapes of Canada's eastern shore, teaching English to international students and reading historical fiction with a good cup of tea.
"*" indicates required fields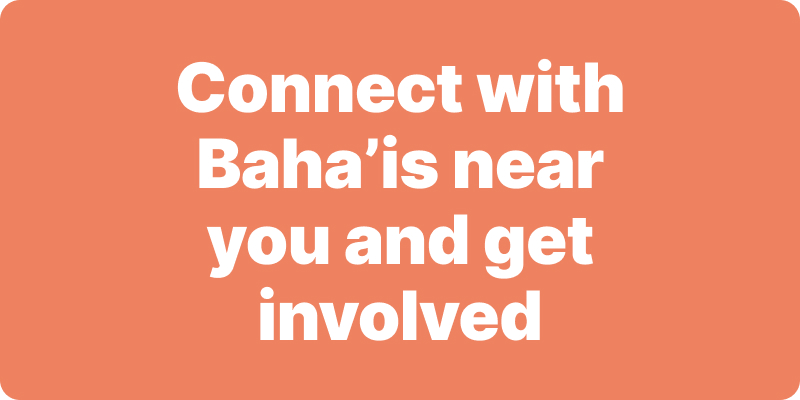 Join activities, celebrations, study groups, spiritual empowerment and education programs for young people, and more.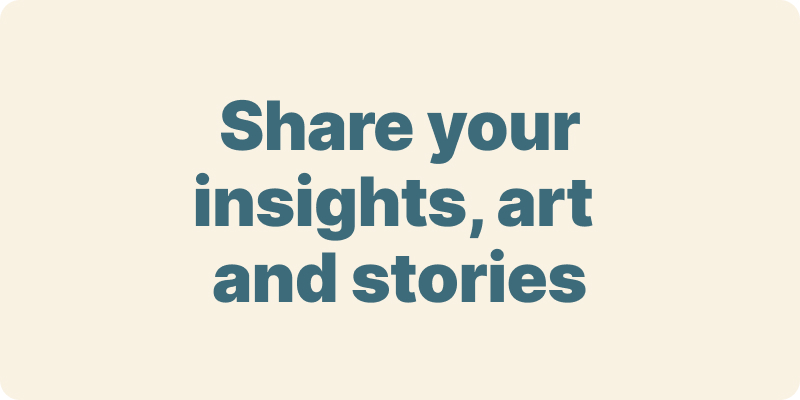 The arts and media have a critical role in how we share our community experiences. We've got resources, projects and more to help you get involved.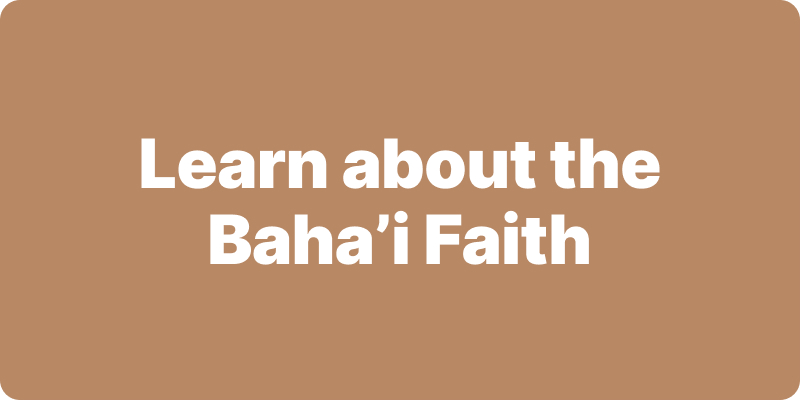 Baha'i beliefs address essential spiritual themes for humanity's collective and individual advancement. Learn more about these and more.
We acknowledge the Traditional Owners of country throughout Australia.

We recognise their continuing connection to land, waters and community. We pay our respects to Aboriginal and Torres Strait Islander people and their cultures; and to elders both past and present.
Baha'i Blog is a non-profit independent initiative
The views expressed in our content reflect individual perspectives and do not represent the official views of the Baha'i Faith.
Visit the site of the
Australian Baha'i Community
and the Baha'i Faith Worldwide