As you survey the spiritual battlefield that is the world, are you prepared to be brave and arise to fight?
There is a compelling call from the Baha'i teachings to be part of "the army of light" that vanquishes "the powers of darkness on the battlefield of the world". This analogy does not refer to physical abilities, but rather spiritual ones. We amplify the powers of "light" when we champion justice and equality and we promote unity. We become part of the growing movement toward global peace and the oneness of the human family. We draw on bravery, also known as courage, to stay in action, regardless of what challenges arise. 1
Building vibrant communities with service at their core is the work of everyone, women and men. However, in recent years in my work as a relationship educator and coach, I've met many men who are struggling to understand their role and contribution. Many are grappling with "powers of darkness" like pornography and prejudice, and with being consistent with spiritual habits. They can be uncertain about the role of religion in their lives or how they fit in their Baha'i community. Sometimes they are actually engaged in service to their communities but also feel they are living a dual life that doesn't align with the teachings. Often they want to figure out how to have a healthy marriage and family, but the darkness in the world makes them hesitate.
With the input of many men, I've now written Be Brave and Arise: My Life Quest As a Baha'i Man, which helps men of all ages over 15, whether disconnected or connected to a spiritual life, to examine what it means to live a life of integrity that aligns with the Baha'i teachings. The book accompanies them in examining their beliefs, developing new spiritual and life habits, strengthening qualities of character, and maturely functioning in the roles needed to carry forward an ever-advancing civilization.
Men shared thoughts like this with me:
Spiritual warrior-type qualities, besides courageously teaching others about the Baha'i Faith, are your courage to do the right thing when others are pressuring you do to otherwise, which is an oft-overlooked but fundamental leadership quality. These qualities also include your ability to experience negativity, violence, or abuse without passing it on to those who are weaker or on to the next generation. Words like "integrity", and "moral courage" or "moral leadership" are great, but not as clear. Maybe what I mean is that I want men to be able to show "tenacious gentleness".
This makes me wonder: what does it mean to mature as a man who manifests "tenacious gentleness" in a world experiencing daily upheaval? I believe it requires perseverance and bravery. The challenge in front of men, no matter what their circumstances, is to step onto the spiritual path, steadfastly stay on it as best as they can, and come back to it if they wander off. Tests, detours, falling, and arising are all part of learning and growth. Howard J. Fox, author of The Truth About Men, observes:
The journey into manhood starts with taking responsibility for our own lives and actions. Taking responsibility means not indulging in the modern cult of victimhood, and not whining about the bad things that have happened to us and the lucky breaks we didn't get. Things don't just happen to us. They happen because of the way we react to and interact with our environment. How we react and interact reveals how we feel about ourselves. How we deal with our own issues shows how we expect to be treated, and whether we are optimistic or pessimistic, active or passive, problem solvers or complainers, and so on. 2
The Baha'i Writings can offer much encouragement when facing this challenge:
We must not only be patient with others, infinitely patient!, but also with our own poor selves, remembering that even the Prophets of God sometimes got tired and cried out in despair! … He [Abdu'l-Baha] urges you to persevere and add up your accomplishments, rather than to dwell on the dark side of things. Everyone's life has both a dark and bright side. The Master said: turn your back to the darkness and your face to Me. 3
I believe that to be successful in a quest to be a spiritual man, it's wise for a key focus to be on self-betterment. Baha'u'llah requires everyone to review their behavior and spiritual efforts daily. He tells us: "Bring thyself to account each day…to give account for thy deeds." 4
In the beginning of establishing this practice, it can be easy to feel resistant, concerned that doing this self-review will trigger shame or feelings of failure. With teachings like this, we often must trust in the wisdom of Baha'u'llah until we begin to see how it helps us make each day better than the one before.
When we choose to improve ourselves, there is a rush of self-empowered energy, and there is great satisfaction and improved self-respect when we are successful. When others try to force us, resistance can kick in. In between those two paths is often an area where we get feedback or observe challenges that arise from our behavior choices. It takes self-honesty and discernment to process that feedback for validity and determine whether changing an aspect of ourselves is wise or unwise. Here, again, is encouragement from the Baha'i Writings:
O My Servant! Thou art even as a finely tempered sword concealed in the darkness of its sheath and its value hidden from the artificer's knowledge. Wherefore come forth from the sheath of self and desire that thy worth may be made resplendent and manifest unto all the world. 5
Part of becoming "resplendent" is fully stepping into the role of being men who empower women to be equal partners with them. Abdu'l-Baha says:
The world of humanity consists of two parts: male and female. Each is the complement of the other. Therefore, if one is defective, the other will necessarily be incomplete, and perfection cannot be attained. There is a right hand and a left hand in the human body, functionally equal in service and administration. If either proves defective, the defect will naturally extend to the other by involving the completeness of the whole; for accomplishment is not normal unless both are perfect. 6
Chuck Egerton, who has conducted a doctoral research study of men and masculinity called "Being and Becoming", comments on the above quotation:
The analogy of two hands must be contemplated to fathom its brilliant simplicity. The meaning and importance of hands are something all humankind understands and relates to. We can infer from this analogy that the male hand, proud of its ability, is unconscious that the unequal female hand imposes an overall loss of capability. Men structure their lives around the assumption of this limited dexterity and expend vast resources to devise structures, aids, and tools to facilitate a one-handed life. Perhaps this analogy has the power to help men realize that they are missing out by performing, enforcing, and imposing a negative masculinity and holding women back from their full potential. A world with two fully functional hands (men and women) working together changes everything. Having the full use of two hands more than doubles human capacity. 7
The Baha'i International Community also states that "men must come to realize that under current conditions of inequality, the development of their full potential is not possible" and that "they…must find the moral courage to convey and model new understandings of masculinity and…challenge and question the narrow roles that society and the media have assigned to them." 8
There is a vital need in the world for men to fully practice self-respect, respect for others, purposefulness, justice, honor, humility, responsibility, self-discipline, compassion, service, and more at home, at work, and in the community. When these qualities are bravely manifested in action, men are physicians to an ailing humanity and full partners in marriage and family.
One of the men I spoke with while writing Be Brave and Arise shared this from his heart:
When I hear "Be Brave" I feel empowered and ennobled. It honors the weight of the dark forces I face in the world each day, as we are truly heading out into a horrific and dangerous battlefield. Nothing other than true heroism, self-effacement, fearlessness, and ultimate detachment seem to be called for in this day when the forces of darkness think they are winning the battle of life.

The call to be brave and arise also tells me that I have great opportunity for heroism, and for achieving our ultimate objective which is nearness to God. I appreciate that someone believes I can handle the raw truth and has faith in my inner strength. It's a call to arise to something greater than myself, regardless of what I perceive my strengths to be, and it's a call to nobility. And that empowers me. The content of this book is a call to the Kingdom, a call to pass through this earthly battlefield and come out on the other side, to the other realm, having gained the tools I will need for the rest of a mighty journey.
Be Brave and Arise includes ways to approach a life quest, stories, quotations from the Baha'i teachings and other sources, actions to take, and reflection questions. Men may wish to study it and do activities in a group or between fathers and sons. Women may also find that it helps them support the men in their lives. You can find a copy at www.marriagetransformation.com/shop, through Baha'i distributors, or on many online bookstores.
---
Posted by
Susanne M. Alexander is a Relationship and Marriage Educator, author, and coach with Marriage Transformation®( www.marriagetransformation.com; www.transformationlearningcenter.com; www.bahaimarriage.net). She is a faculty member for the Wilmette Institute Relationships, Marriage, and Family Department online courses (www.wilmetteinstitute.org). Susanne has been single, dating, engaged, married, divorced, and widowed. She is a child, stepchild, parent, stepparent, and grandparent. All of this has given Susanne a diversity of experience to share! She is originally from Canada and is married to a wonderful man in Tennessee, in the United States.
"*" indicates required fields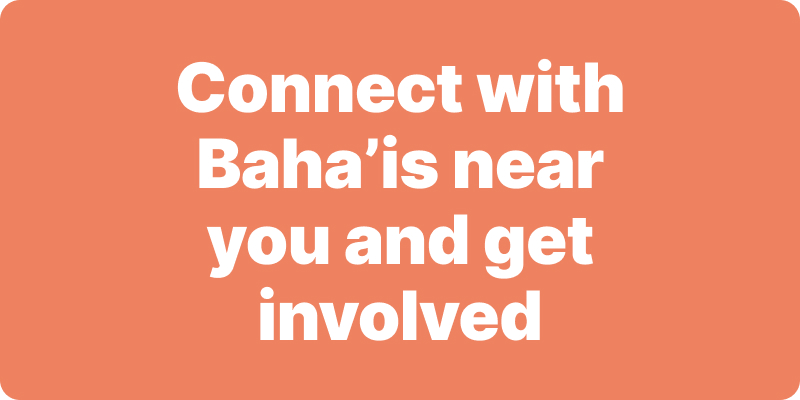 Join activities, celebrations, study groups, spiritual empowerment and education programs for young people, and more.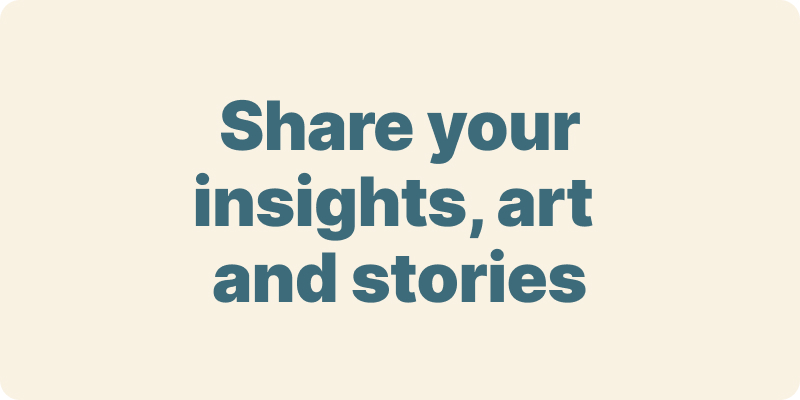 The arts and media have a critical role in how we share our community experiences. We've got resources, projects and more to help you get involved.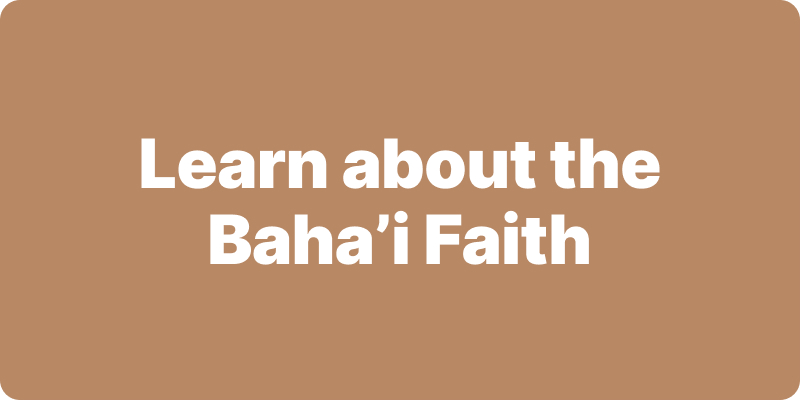 Baha'i beliefs address essential spiritual themes for humanity's collective and individual advancement. Learn more about these and more.
We acknowledge the Traditional Owners of country throughout Australia.

We recognise their continuing connection to land, waters and community. We pay our respects to Aboriginal and Torres Strait Islander people and their cultures; and to elders both past and present.
Baha'i Blog is a non-profit independent initiative
The views expressed in our content reflect individual perspectives and do not represent the official views of the Baha'i Faith.
Visit the site of the
Australian Baha'i Community
and the Baha'i Faith Worldwide