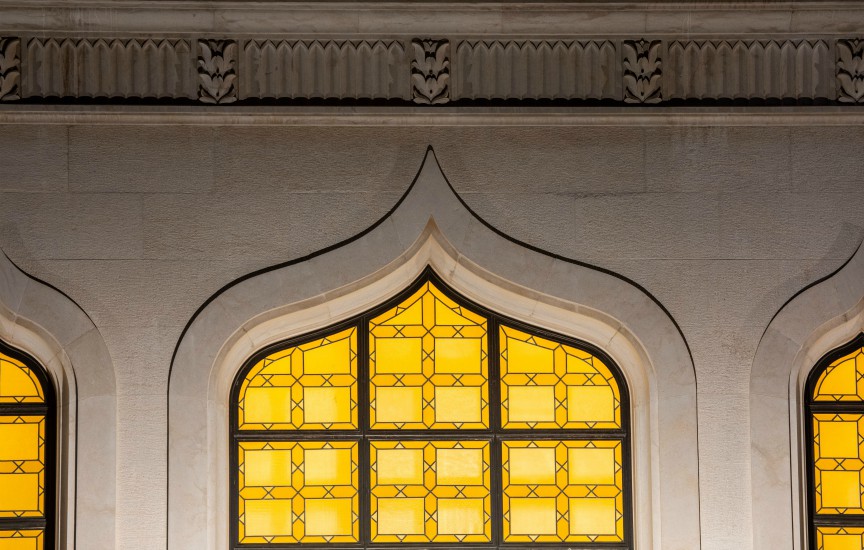 It is the time of year when physical beauty is in abundance. Along the waterfront across from my house the lilacs, honeysuckle and wild roses are all in full bloom. Every evening I walk over and sit among the flowers, the air redolent with sweetness, and I feel like the luckiest woman in the world to have such ready access to beauty that I can immerse myself in. When I walk through the flowers and along the harbour watching sail boats fly gracefully past on the deep blue water of the bay the sense of calm and peace that descends on me is similar to sensations I experience when in a state of prayer.
The Baha'i Writings describe music as a ladder for the soul—I have always assumed this is because of its beauty. Years ago I attended a talk given by the architect Fariborz Sahba in which he described the beautiful details that William Sutherland Maxwell included in the design of the cupola at the top of the Shrine of the Bab in Haifa, Israel. This tiny space is only actually ever seen by the individuals who go up into the dome to clean and do maintenance on the structure, so I was surprised by the attention and energy given to creating beauty that would never be seen.
His talk raised a number of questions for me: When we create with beauty in mind, who are we creating it for, and what purpose is it intended to serve? Clearly beauty is supremely important to our spiritual growth—an entire month in our calendar is named Jamal, which is "beauty" in Arabic. But what is beauty, really? Are there different kinds of beauty, or is all beauty simply an expression of one essential truth? And what is it about beauty that draws us to it?
I think most of us would agree that beauty refers to something beyond what we can see with our eyes. A person can be physically attractive without being beautiful. As Abdu'l-Baha said,
A beautiful creature without a soul signifies nothing. A most sumptuous habitation set in darkness is non-existent. The most wonderfully wrought lamp, if it give no light, is useless. 1
Beauty, it would seem, is the word we use to describe what we perceive when the physical, in both its function and design, is reflecting the attributes of God. In Baha'i World Faith, Abdu'l-Baha says:
When man in all conditions is pure and immaculate, he will become the center of the reflection of the manifest Light. In all his actions and conduct there must first be purity, then beauty and independence. The channel must be cleansed before it is filled with sweet water. The pure eye comprehendeth the sight and the meeting of God; the pure nostril inhaleth the perfumes of the rose-garden of bounty; the pure heart becometh the mirror of the beauty of truth. 2
I think most of us have an innate desire to create beauty in some form—a built-in mechanism that drives us (consciously or unconsciously) to reflect the divine. If all beauty is simply the manifestation of the light of God in the physical world, then does this mean that it is all essentially an expression of God's names and attributes and therefore just various facets of a single prism?
There is something about beauty that pulls us in like a magnetic force. Shoghi Effendi, when presented with a drawing by Sutherland Maxwell for a potential entrance to an uncompleted terrace on the property surrounding the Shrine of the Bab, exclaimed, "It's not fair! No one can resist anything when it looks as beautiful as this!" 3 He is also reported to have said "I will always sacrifice utility to beauty" 4 on more than one occasion—perhaps because he knew that beauty is what allows the invisibly spiritual realm to become visible, and in so doing transforms the physical into portals leading us back to our Creator and the reason for our existence.
If, when we create a thing of beauty, we are in actual fact holding up a mirror to the spiritual world, then is not the act of creating beauty first and foremost for God? If this is the case, then the details in the dome of the shrine make perfect sense, because the architect would want every detail to reflect the blessedness of the spot in which "is deposited that inestimable Jewel, the Bab's Holy Dust." 5 By designing and building a structure whose purpose was to reflect the beauty held within it, Sutherland Maxwell (with the guidance of Shoghi Effendi) was also constructing a place that would attract, uplift and transform the souls of anyone who visited. Through its beauty and the beauty of the gardens that encircle it, the hearts and souls of pilgrims from all over the world are able to know and worship their Beloved—and thus fulfill the purpose for which we were created.
Ruhiyyih Khanum said:
When the Shrine he had erected with so much love and care was completed, Shoghi Effendi, recognizing in it an essentially feminine quality of beauty and purity, called it the "Queen of Carmel". He described it as "enthroned on God's Holy Mountain, crowned with glowing gold, robed in shimmering white and girdled with emerald green, a sight enchanting every eye, whether viewed from the air, the sea, the plain or the hill." 6
When I recall my last pilgrimage to the Baha'i Holy Land, what I remember most clearly is the sensation of stepping out of my body and being aware that I was a soul moving through beauty, weightless and unencumbered by physical or mental limitations. I also felt more sublimely alive than I can remember ever feeling either before or after those nine blessed days. The beauty of that Spot was food for my soul—food that uplifted and invigorated me—invited me to let every other thing that had seemed so essential before fall away.
In the process of writing this piece I came across a wealth of resources in the Writings about beauty. Each quote I read was an opportunity for further deepening on how, as I move through my days, I can call to mind the true purpose of beauty, and how I can more purely reflect it and use it in my own writing and art as a portal to connect with the Divine. I hope this article serves as a portal for you too—an encouragement to delve deeper into how beauty plays through your life and service, and an invitation to begin to unravel the many gems and mysteries that are waiting to be discovered.
---
Posted by
Ariana Salvo was born in the United States, and spent sixteen years of her childhood on the Mediterranean island of Cyprus. She moved to Prince Edward Island to do her master's degree in Island Studies, fell in love with the tightly knit community, and has never left. When not writing, she can be found exploring art at galleries around the world, flower farming, traveling to remote islands, hiking and taking photos of the wild natural landscapes of Canada's eastern shore, teaching English to international students and reading historical fiction with a good cup of tea.
"*" indicates required fields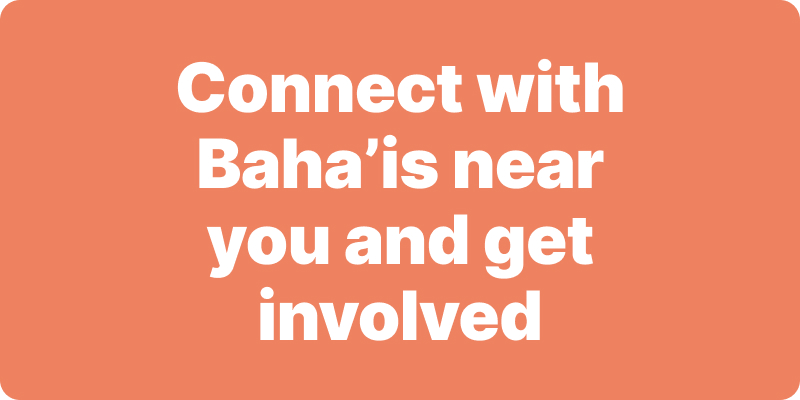 Join activities, celebrations, study groups, spiritual empowerment and education programs for young people, and more.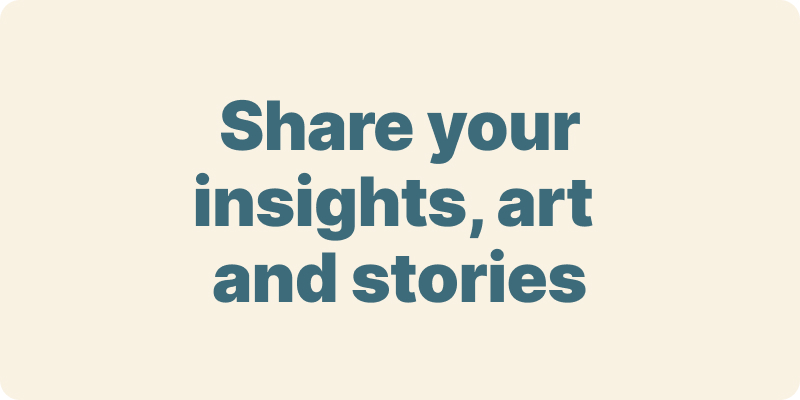 The arts and media have a critical role in how we share our community experiences. We've got resources, projects and more to help you get involved.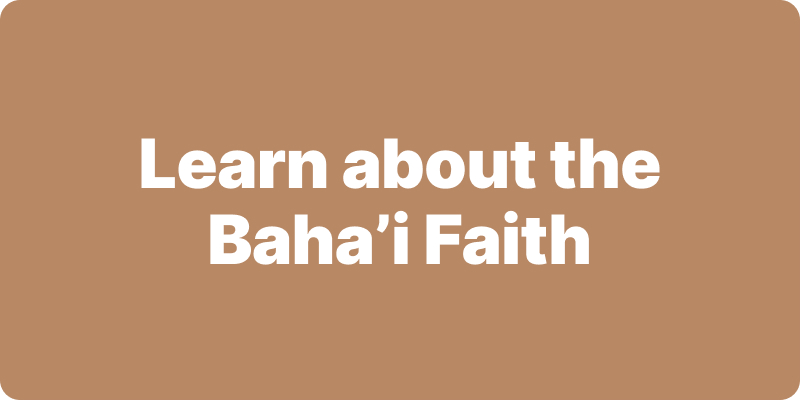 Baha'i beliefs address essential spiritual themes for humanity's collective and individual advancement. Learn more about these and more.
We acknowledge the Traditional Owners of country throughout Australia.

We recognise their continuing connection to land, waters and community. We pay our respects to Aboriginal and Torres Strait Islander people and their cultures; and to elders both past and present.
Baha'i Blog is a non-profit independent initiative
The views expressed in our content reflect individual perspectives and do not represent the official views of the Baha'i Faith.
Visit the site of the
Australian Baha'i Community
and the Baha'i Faith Worldwide