As many friends of Baha'is around the world prepare to celebrate the birth of Jesus Christ, and in the spirit of celebrating the divine origin of Christianity, we thought we'd share a short list of books about Christianity and the Baha'i Faith. The list includes titles written by Abdu'l-Baha and by early Baha'is as well as some fresh off the printing press; you'll find books about the fulfilment of prophecy, and books that examine the Sacred Writings of both faiths.
This list is by no means exhaustive, but we hope it gives you a glimpse of some of the titles out there on this subject.
This spiritually uplifting and thought-provoking collection contains talks given by Abdu'l-Baha that pay tribute to the spirit of Jesus Christ and the significance of His teachings and station.
---
Some Answered Questions is a collection of transcriptions of table talks given by Abdu'l-Baha in Akka between 1904 and 1906 in response to questions posed by Laura Dreyfus-Barney, an American Baha'i resident in Paris, and first published in 1908. This work features a section of talks relating to Christianity. It can be read in full on the Baha'i Reference Library.
---
In this work you can explore the prophecies of Daniel and successive Revelations and read how they are all linked. If you'd like to know more, we interviewed Eileen here on Baha'i Blog.
---
This book explores is the Baha'i Writings. Its unique approach is that it does that through the organizational framework of the Bible and through high interest biblical topics. If you'd like to know more, we interviewed JoAnn here on Baha'i Blog.
---
This book is set in the 19th century, when many were filled with excitement and expectation that the prophecies in the Bible and the Quran would be fulfilled. Carolyn's book charts the stories of three men who never met, William Miller, Joseph Wolff and Mulla Husayn, who were all dedicated and devoted to their quest of finding the Promised One. Only one of them found what he was looking for. If you're curious to know more, we interviewed Carolyn Sparey Fox here on Baha'i Blog.
---
This is a personal story of spiritual search and discovery that connects the relationship between the teachings of Christianity and the teachings of the Baha'i Faith. Author Brian Lepard begins by drawing on his childhood religious experiences and his study of the Bible and holy books from other world religious traditions. He recounts his own personal spiritual journey and discovery of the Baha'i Faith.
---
By highlighting the many principles Mormons and Baha'is have in common, and by providing an in-depth look at core Mormon beliefs and scriptures, this book aims to increase common understanding.
---
Nabil Hanna's work examines the promises made in both the Bible and the Koran concerning the coming of the Promised One and it highlights the agreement found in the Sacred Texts of all three of the world religions explored.
---
The Baha'i Proofs is specifically compiled for anyone seeking clarification on the relationship between the Missions of Christ and of Baha'u'llah. It not only explains the timelessness of the Baha'i Faith, but it also addresses many theological questions related to Christianity.
---
A classic and popular book re-printed by popular demand that demonstrates that Baha'u'llah has fulfilled all of the promises in the Bible. It offers proof that in His teachings you will find the wisdom, love, guidance, and assurance the peoples of all religions have been waiting.
---
Perhaps the greatest mystery story of all time, that of Christ's return, is presented here. Hand of the Cause of God William Sears presents questions and evidences that are very thought provoking.
---
Gary L. Matthews' popular book investigates the Bible's teachings about the Second Coming and explores the relationship between Christ and Baha‡'u'll‡ah.
---
Hand of the Cause of God George Townsend shares the story of the spiritual evolution of humanity using Bible texts.
---
This is a groundbreaking examination of Abraham, one of the most beloved and significant religious figures in history. Author Frances Worthington researches the three wives/concubines (Sarah, Hagar, and Keturah) of Abraham, and traces their lineage to five different religions – Christianity, Judaism, Islam, the Babi Faith, and the Baha'i Faith.
Posted by
In her innermost heart, Sonjel is a stay-at-home parent and a bookworm with a maxed out library card but professionally she is a museologist with a background in English Literature. She currently lives on Prince Edward Island, an isle in the shape of a smile on the eastern Canadian coast. Sonjel is a writer who loves to listen to jazz when she's driving at night.
"*" indicates required fields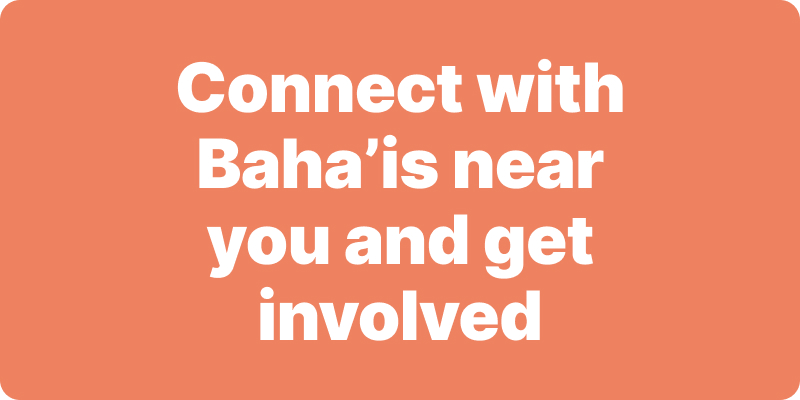 Join activities, celebrations, study groups, spiritual empowerment and education programs for young people, and more.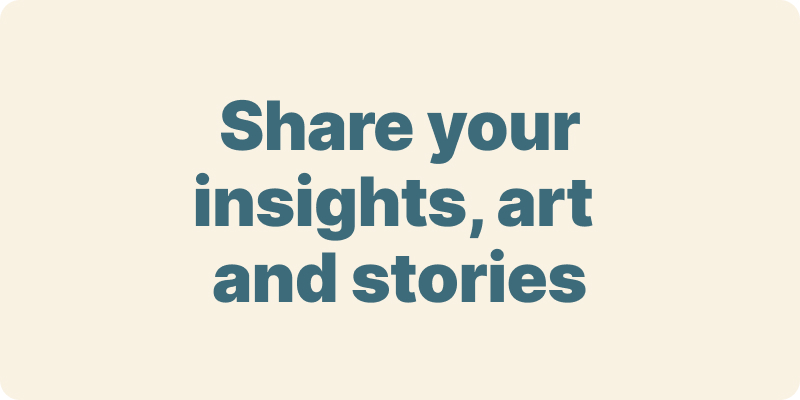 The arts and media have a critical role in how we share our community experiences. We've got resources, projects and more to help you get involved.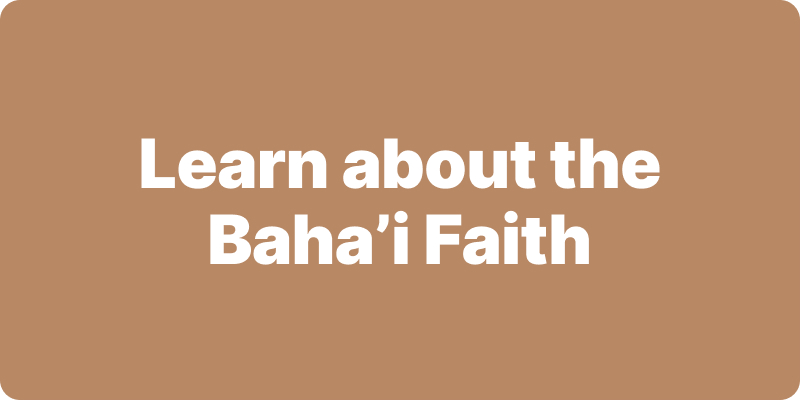 Baha'i beliefs address essential spiritual themes for humanity's collective and individual advancement. Learn more about these and more.
We acknowledge the Traditional Owners of country throughout Australia.

We recognise their continuing connection to land, waters and community. We pay our respects to Aboriginal and Torres Strait Islander people and their cultures; and to elders both past and present.
Baha'i Blog is a non-profit independent initiative
The views expressed in our content reflect individual perspectives and do not represent the official views of the Baha'i Faith.
Visit the site of the
Australian Baha'i Community
and the Baha'i Faith Worldwide