Daily Reflections and Stories for Children is a book series for children published by George Ronald. Each chapter of these books includes a prayer, an excerpt from the Baha'i Writings and a short story–all relating to a specific virtue.
The books are by Munirih Hodge and illustrated by Margo Styan and I am excited that the fifth book in the series is now available. Munirih very kindly agreed to tell us about the book series, how it came about, who its intended audience is, and what she's learned in the process. Here's what she shared with us:
Baha'i Blog: Can you tell us a little about yourself?
I was born into a Baha'i family in Bristol, England. As a young child I lived in the UK until we immigrated to Canada when I was 12 years old. We lived in the Yukon Territory, Canada for 14 years until I moved with my husband to Vancouver Island, British Columbia in 1994.

When our daughters were young, I gave up my career as a Computer Database Architect, due to health issues. I was devastated at the time and struggled to figure out what to do next in my life. After an especially difficult day I decided to pray and ask God for guidance. That evening I had a vivid dream. Abdu'l-Baha was standing in my room saying over and over: "write books for children!"

I had always loved writing as a child and even won a writing competition at 12 years old, but I hadn't thought about writing in years. This idea seemed impossible to me and I didn't have any idea how to achieve it. I prayed again for assistance and for God to show me a sign or what direction to take. A couple of days later my 3 year old niece, who lived in the house below us, came running up the stairs and handed me a flyer. It was a flyer on a children's literature freelance writing course. I took this as another "sign" and 18 months later I completed the writing program! After completing this course, I was once again faced with the same question of what to do next. During this time, Margo, the Illustrator of our books, who I had known in passing as a child when I lived in the Yukon, moved into our Baha'i community. She approached me, not knowing anything at all about my desire to write children's virtues books and said she was wondering if I could write a children's book to accompany her fabric art!
Baha'i Blog: Wow! That's incredible! Could you please tell us a little about your most recent book and series of which it is a part?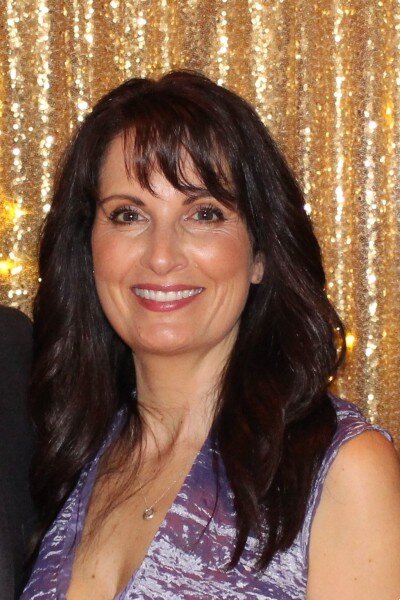 Our most recent book is the 5th book in the series titled Daily Reflections and Stories for Children. This book contains stories on the life of Bahiyyih Khanum. Each book in the series is a collection of 19 short stories centred around a virtue theme, with an accompanying prayer and short passage from the Baha'i Writings also encapsulating the same virtue theme. Book 1 and 2 contain stories from Abdu'l-Baha's life, book 3 contains stories on Baha'u'llah's Life and Book 4, stories from the Bab's Life.
Baha'i Blog: What inspired you to write this book series?
Inspiration came from many sources. From the time my children were born it became part of their bedtime routine to have a story and prayers before bed. We realized quickly that there were not very many Baha'i-inspired children's books, therefore, in consultation with Margo and her beautiful art pieces, we were inspired to create a book we hoped parents would find useful and children would find engaging that would become part of their bedtime routine.

Inspiration also came from The Family Virtues Guide by Linda Kavelin-Popov, which was instrumental to us when our children were young in teaching us practical ways to incorporate the virtues in our everyday family life. Knowing how important the virtues were to our children's character development we therefore, wanted to create a Baha'i-inspired children's book which combined moral development, devotion, and beautiful art while simultaneously learning about the lives of the Central Figures of the Faith.

Further inspiration came from the Ruhi Book 3 children's classes program layout, as well as from Ruhi Book 8, after learning the significant role Bahiyyih Khanum played in the Baha'i Faith.
Baha'i Blog: Who is its target audience?
Our target audience is family bedtime reading and devotions, and depending on the child this could be as young as 2 or 3 years old to age 12. We have also been told these stories are helpful as an accompaniment when teaching children's classes, and for sharing on Holy Days the stories of the Central Figures of the Faith and also for anyone wanting to learn more about the lives of the Central Figures.
Baha'i Blog: What was something you learned in the process of creating this book or this series?
One of the things I learned when creating these books was to try to remain open and flexible to any and all ideas and possibilities during the creative process to allow the series of books to evolve and grow. And to always keep at the forefront of my mind the ultimate purpose, which is to create a tool that will serve humanity.
Baha'i Blog: What words of encouragement might you have for other aspiring Baha'i authors?
Prayer and trust in God throughout every step of the process. The project can seem overwhelming and a huge undertaking but find a way to break it down into smaller more manageable parts without focusing on the outcome. Have small successes and allow these successes to propel you forward in your creative process and to completion.
Baha'i Blog: Could you tell us a little about the illustrations?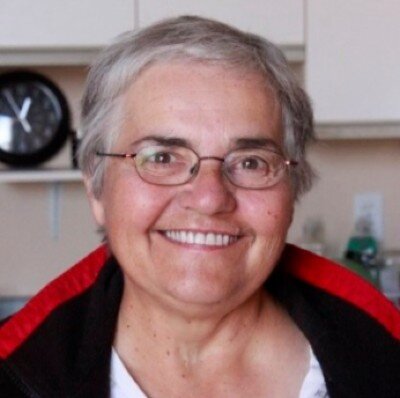 The illustrations are fabric art pieces created by talented artist, Margo Styan. She has been creating fabric art for more than 20 years, inspired by the years she lived in Northern Canada. Many of the fabric is hand-dyed by her husband. At first glance one thinks her art is a painting.

When Margo approached me with the desire to have her art pieces as illustrations for a children's book the first step was to research and write the content. During the process of writing the 19 stories for each book Margo and I would meet and read them together, along with the accompanied prayer and Baha'i writing, with the theme in mind. We would then either select one of her existing fabric art pieces or she would be inspired to create a new piece.
Baha'i Blog: Thank you, Munirih, for taking the time to share this with us.
You can purchase Munirih's books from George Ronald Publisher.
Posted by
In her innermost heart, Sonjel is a stay-at-home parent and a bookworm with a maxed out library card but professionally she is a museologist with a background in English Literature. She currently lives on Prince Edward Island, an isle in the shape of a smile on the eastern Canadian coast. Sonjel is a writer who loves to listen to jazz when she's driving at night.
"*" indicates required fields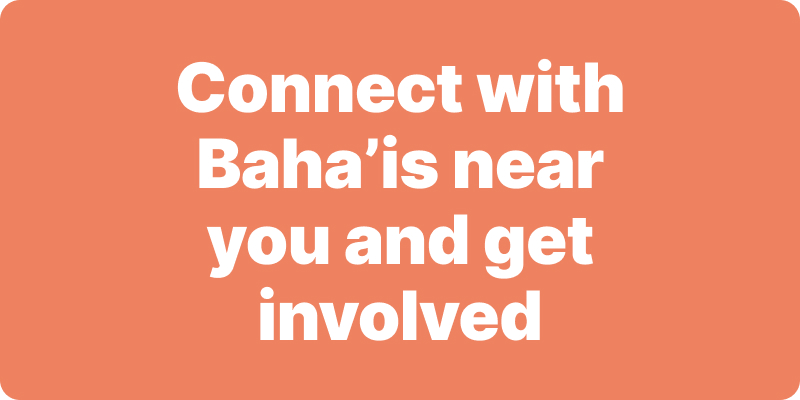 Join activities, celebrations, study groups, spiritual empowerment and education programs for young people, and more.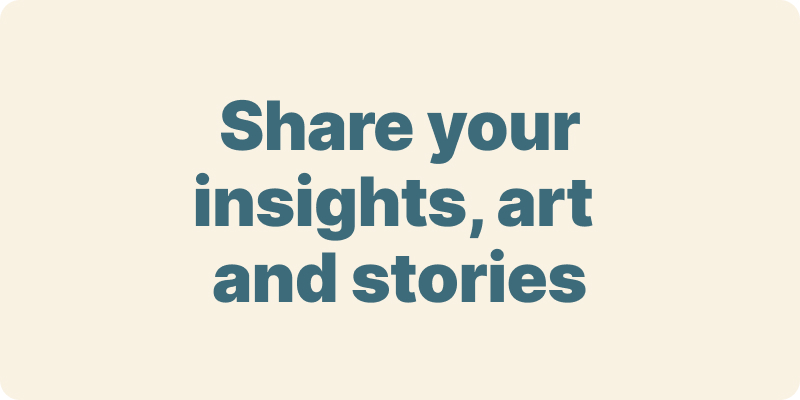 The arts and media have a critical role in how we share our community experiences. We've got resources, projects and more to help you get involved.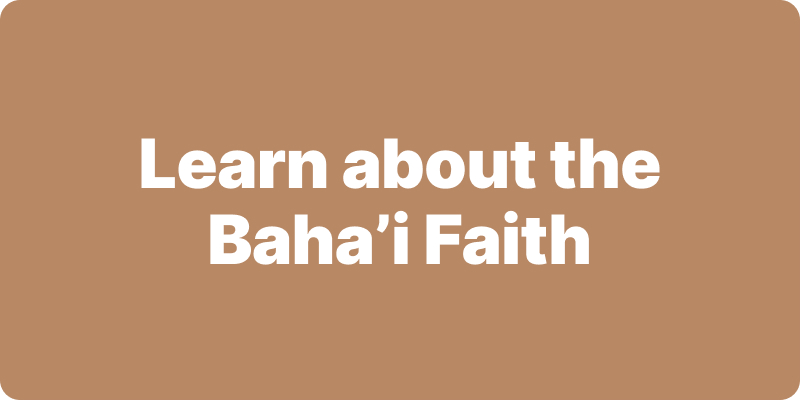 Baha'i beliefs address essential spiritual themes for humanity's collective and individual advancement. Learn more about these and more.
We acknowledge the Traditional Owners of country throughout Australia.

We recognise their continuing connection to land, waters and community. We pay our respects to Aboriginal and Torres Strait Islander people and their cultures; and to elders both past and present.
Baha'i Blog is a non-profit independent initiative
The views expressed in our content reflect individual perspectives and do not represent the official views of the Baha'i Faith.
Visit the site of the
Australian Baha'i Community
and the Baha'i Faith Worldwide