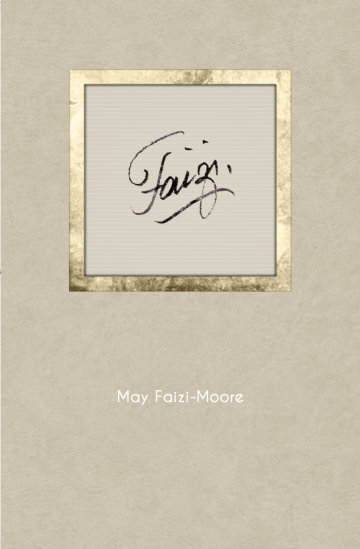 When I was about four years old a very special person visited our home in Papua New Guinea and met with the Baha'i community. I recall my parents being so enamoured with him, and like so many of the Baha'is who met him, they were taken by his wisdom, his humor and his humility.
The visitor was Hand of the Cause Abu'l-Qásim Faizi.
I was actually even named after his son Naysan, and my parents were just one example of the many Baha'is everywhere who loved him. I actually have a picture with Mr. Faizi from that time and I wish that I was older and could have known him, so whenever I would hear stories about him, I would listen attentively, so the moment I saw the release of a new book entitled Faizi by his daughter May Faizi-Moore, I bought a copy straight away!
I managed to get in touch with May Faizi-Moore to ask her some questions about this wonderful new biography about her father:

Baha'i Blog: Your wonderful mother had originally started the book and then you were able to complete it. Can you tell us a little bit about that and what was working on such a very personal book like for you?
Actually, I didn't complete what my mother had started in writing the biography. I started writing it from scratch. What she had done was to begin preparing to start writing the book by translating parts of my father's memoirs, recording a few of her own memories of their life together and drafting a paragraph as part of an introduction, which I've quoted in my introduction to the book.

Not only does my style of writing not reflect my mother's, but my approach to the project was also quite different. I started with a clean slate, although I, of course, incorporated much of my mother's preliminary work, in particular her translations of my father's childhood memories in the first chapter of the book.

It is important to point out that had my mother not gathered all the letters sent from those who knew my father, as well as many of the documents relating to his life, I would not have been able to even start putting pen to paper.
Baha'i Blog: What was it like working on such a personal book?
In three words: fascinating, revealing and confirming. I thought I knew everything about my father. I thought I was the only one who had recognised that he was different to everyone else I knew, that my secret conviction that there was something very special about him was not based solely on the fact that he was my father and that I absolutely adored him. The revelations of so many different facets of his character during the course of my research – all of which I thought I knew – was totally fascinating. They not only served to confirm that secret of mine but also that I was not the only one who believed there was something very special about him.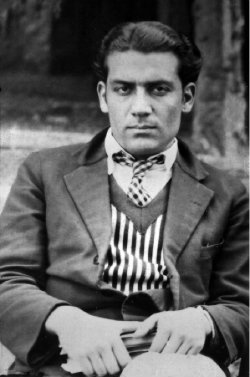 Baha'i Blog: There are so many wonderful things to list about your dear father, but are there one or two things which really stood out to you personally?
His lack of ego. His natural, unpretentious relationship with everyone – man, woman and child, intellectuals and beggars alike. His infectious sense of humour. His sense of moderation. For example, I don't recall him ever 'tarofing' (the Persian habit of exaggeratedly standing on ceremony) or overdoing the grandiose manner with which Persians say goodbye to each other, or indeed anything else. Above all, although his love for Baha'u'llah and Abdu'l-Baha was very deep, it was his love for Shoghi Effendi which dominated his life and which was his driving force.
Baha'i Blog: What were some of the main challenges in writing this book?
My love for my father was, and still is, very deep and, because of this, my main concern, before reading all the letters and documents, was how was I going to recount the extraordinary life of this remarkable man accurately without the reader thinking I've gone over the top in describing his personality and his capacity for so much love. My concerns were soon allayed as I went through letter after letter, reassuring me that I was not seeing my father through rose-tinted glasses.

I swear there were moments I could hear my father whispering, "You've got better things to do in your life, May-jooni, than write about me."! Well, there was many a time during his life when I would argue with him and he would tell me to calm down then proceed to make his point, often winning me over. This is the one time I completely ignored him. It wasn't a challenge as such, but could have been a hinderance if I had heeded him.

I must say that one of the biggest challenges was my lack of experience in reading Persian – and more than half of the hundreds of documents and letters I read were in Persian. Although my father had taught me to read and write Persian it had become very rusty. It was a real struggle trying to decipher the documents which were in various styles of handwriting. And more of a challenge trying to fathom what I had read. There were times when felt very uncertain whether I would be able to see the project through. My ever encouraging husband, Peter, who was really the engine behind the writing of this biography, instilled in me the belief that I could do it. He was absolutely right. Within six months I found that I was not only reading Persian reasonably fluently but could also comprehend what I read –albeit with the aid of dictionaries and friends.

My other challenge was to ensure the accuracy of anything that ended up in the biography. For this I had to rely on both the authenticity and integrity of the source of information and my own knowledge of my father. There were a number of anecdotes, stories, accounts, etc which I felt could not possibly be accurate; either that or they were greatly exaggerated descriptions of my father's fine qualities. I did not use any of them. Believe me, he was very special, but not a saint.
Baha'i Blog: Books like this are so important as they document our Baha'i history. What advice do you have to others who are thinking of, or in the process of writing a book?
If it's a biography, or any factual book, one should make absolutely sure that the information given is true and not simply hearsay – something I learnt from my father. It is better not to write an anecdote, or anything else, however entertaining or interesting, if you are not certain of its authenticity than it is to run the risk of recording inaccuracies. And most importantly, believe that you can achieve what you set out to do. Don't give up when it seems too difficult to accomplish.
Baha'i Blog: After reading the book, what do you hope we are able to take away with us from your father's example?
That we should not lead our lives in a haphazard manner but rather have a specific goal and keep ourselves on track. That we should develop our God given talents, whatever they may be, and use them for the service of humanity. Whether we are Bahá'ís or not, there are so many Teachings to help us through our daily lives. Those of us who are Bahá'ís are extremely fortunate in that not only do we have the Teachings of Bahá'u'lláh to give us direction but also wonderful, world-wide Plans given to us by the Universal House of Justice. They are all aimed at strengthening our bonds of friendship, at enabling us to be of practical service to our communities and working towards a harmonious, peaceful global community. We should not hover on the fringes of these endeavours. We should become fully involved and not squander our chances to be part of these exciting and rewarding plans. What Faizi did as a youth was to plunge into the ocean of service and swim forever.
Baha'i Blog: Thank you so much May for taking the time to do this interview. There's so much from your father's example that we can all learn from.
You can purchase a copy of Faizi from your local Baha'i Bookstore, or from the links below:
Baha'i Distribution Service USA
Australian Baha'i Distribution Services
You can also find out more about the Hands of the Cause here.
Posted by
Naysan is passionate about using the arts and media to explore the teachings of the Baha'i Faith. Back in 2011, Naysan started up the Baha'i Blog project, channeling his experiences in both media and technology companies to help create a hub for Baha'i-inspired content online.
"*" indicates required fields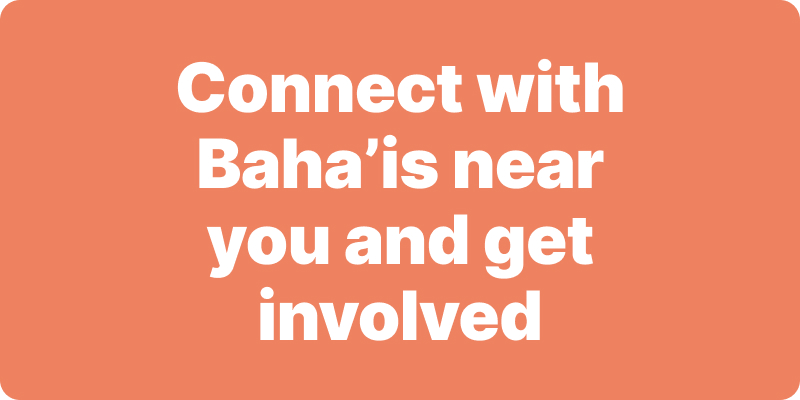 Join activities, celebrations, study groups, spiritual empowerment and education programs for young people, and more.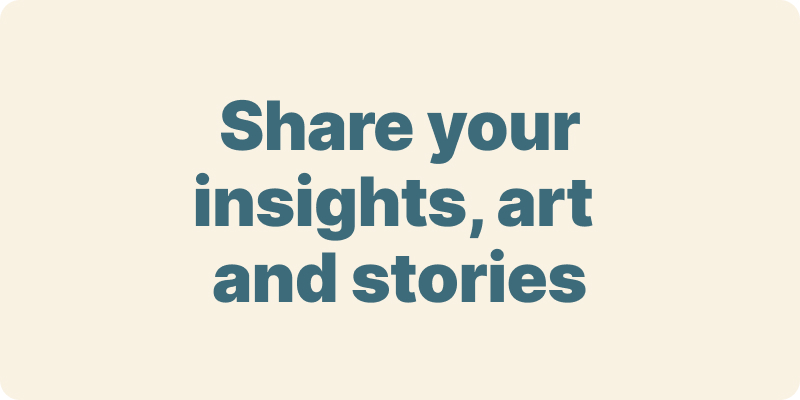 The arts and media have a critical role in how we share our community experiences. We've got resources, projects and more to help you get involved.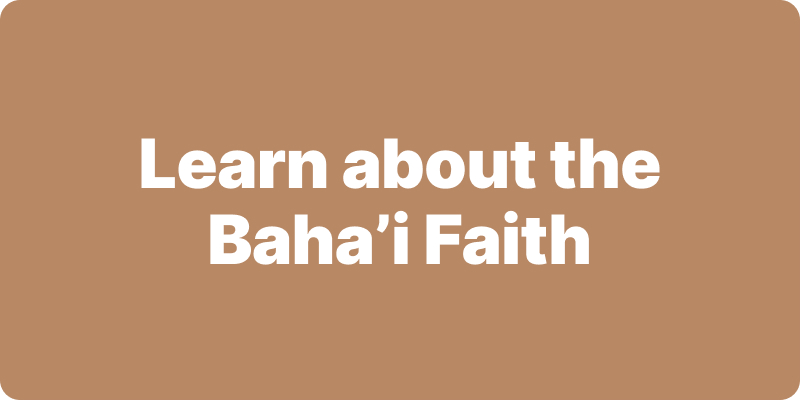 Baha'i beliefs address essential spiritual themes for humanity's collective and individual advancement. Learn more about these and more.
We acknowledge the Traditional Owners of country throughout Australia.

We recognise their continuing connection to land, waters and community. We pay our respects to Aboriginal and Torres Strait Islander people and their cultures; and to elders both past and present.
Baha'i Blog is a non-profit independent initiative
The views expressed in our content reflect individual perspectives and do not represent the official views of the Baha'i Faith.
Visit the site of the
Australian Baha'i Community
and the Baha'i Faith Worldwide