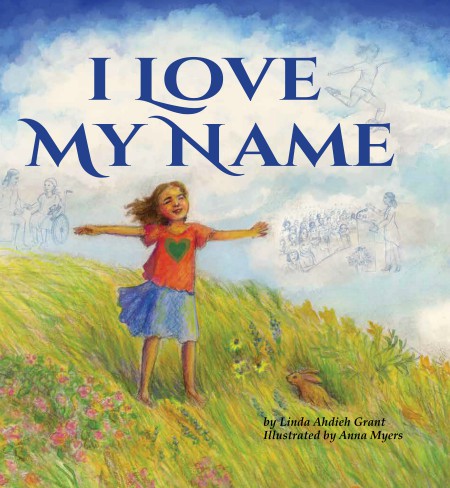 Author Linda Ahdieh Grant and illustrator Anna Myers have teamed up to create a moving children's story about courage and the life of Tahirih. Titled I Love My Name and published by Bellwood Press, this book is aimed at elementary school aged children. I was able to hear from both Linda and Anna about their work, this book, and how they hope it will inspire its readers. Here's a look at our conversation:
Baha'i Blog: Can you tell us a little about your book?
I Love My Name is the story of an 8 year old girl who one day at school discovers a previously unknown source of courage. This girl's name is Tahirih and she loves her name very much. One day, she overhears her friends making fun of her name. This saddens her and she turns to her teacher. The teacher, instead of using his own words to cheer her up, shares the story of the heroine after whom she was named.
This heroine is the immortal Tahirih, who was the first woman to believe in the Bab and the only female Letter of the Living. She lived in the mid-19th century and is renowned for her poetry and her signal act of courage when she appeared without a traditional veil at the Conference of Badasht. Tahirih's staunchness was met with enthusiasm by those who shared her vision of a new age, and with persecution by those who worked to block the annulment of tradition.
My hope is that intertwining the stories of two individuals (one real and one fictional) with the same name will convey to the reader that courage is a choice. The capacity to be brave has implications on all aspects of one's life, including feeling confident to contribute one's strengths and gifts to the community, engaging in social action, and teaching the Faith.
We hope that this story is an adequate homage to Tahirih, and will allow children and their parents to better understand the depth of her vision, courage, and sacrifice. Given where we are even today in our application of the spiritual realities of oneness and justice, one cannot help but be in awe of how revolutionary Tahirih's contributions were 200 years ago.
Baha'i Blog: Can you tell us a little about yourself?
A lot about myself and what I truly love came together in writing this book about Tahirih – the Baha'i Faith and its history, the spirit of children, picture books and reading, and the concept of accompaniment and mutual support.
My husband Gavin and I have two children, Bahiyyih and Thomas. We love to laugh together and go to new places and spend time with our friends, family, and neighbors. We are currently living in Decatur, Georgia in the metro Atlanta cluster. My own childhood was in New York City, where my brother Bobby and I had great adventures and where our parents,Tahereh and Hussein, instilled in us a great love for humanity, service, and the Baha'i Faith.
I've been fascinated with art and illustrated books since I was child. My mother is an artist and had a lot of art books in the house so I used to look through them, and in school, great teachers read us some really beautiful books, and had them in their classrooms. I was actually slow to learn reading at first—when I did learn, it was in part because I wanted to know more about the story behind the pictures in the books (and thanks to my wonderful elementary school teachers). Then I became a voracious reader! I decided pretty much as soon as I was aware it was a profession that I wanted to be an illustrator.
Later, I was lucky to study with wonderful teachers at Bard College at Simon's Rock (Bachelor of Arts – Visual Arts), and Western Connecticut State University (Master of Fine Arts – Illustration), and see many amazing illustrator's works when I worked weekends and summers at the Norman Rockwell Museum in Stockbridge, MA as a student and young adult. I also worked (and continue to work) as a graphic designer and illustrator for publishing companies, and I enjoy designing and illustrating my own books as well. I enjoy art, writing, dance, music (my father is a musician), sculpture, theater, and design. For me it all comes from that same creative spark, that "gift of the Holy Spirit," and they meld together.
All Art is a gift of the Holy Spirit. When this light shines through the mind of a musician, it manifests itself in beautiful harmonies. Again, shining through the mind of a poet, it is seen in fine poetry and poetic prose. When the Light of the Sun of Truth inspires the mind of a painter, he produces marvelous pictures.1
Baha'i Blog: What inspired you to write this book?
Stories of the Letter of the Living Tahirih were deeply intertwined throughout my childhood. My mom is named after her, and my dad has – for as long as I can remember – been interested in the the history of the Dawn-Breakers. As a child, I always heard stories about Tahirih and her contribution to history. My mom shared about her almost every time someone asked her what her name was.
There are two women in my nuclear family with names from Baha'i history; my mother is named after Tahirih and my daughter is named after Bahiyyih Khanum. They both talk about their namesakes with so much joy and enthusiasm. Both find great strength in their names and I hope this sense of love for one's name is conveyed through the story. It was really fun to integrate sweet things from their lives (and also from our son's, e.g., playing soccer in the rain and loving mangoes) into the story.
Finally, both of our children had deeply cherished and life-changing kindergarten teachers at the International Community School in Ethiopia and the teacher's name in our story is the same as our son's kindergarten teacher. The decision to have a teacher as a main character in the book is a way of honoring the contribution of all teachers everywhere to the education of our children.
Baha'i Blog: Could you tell us a little about the illustrations?
It was a real pleasure to work on I Love My Name. I've always loved the story of Tahirih, since the time I first heard it, and Linda's story was so moving, and perfectly showed how Tahirih's life can inspire courage in the girls of today. Linda had very clear ideas for the illustrations, and had notes for each page, but was also open to my ideas, which was a dream for me as an illustrator! And everyone at Bellwood Press was also wonderful to work with; whenever they had a suggestion or edit for an illustration it always improved it, or the flow of the story. Linda and everyone were also very warm and kind in our exchanges. It was very much in the spirit of loving collaboration.
I have a young child (3 years old), and I stay home with him, so it was an interesting challenge to work on the illustrations around his sleep schedule. I tried to paint as much as I could while he was napping, or asleep for the night! I also set him up with his own art projects, although usually he wants to paint or draw on what I'm working on, so sometimes when I am working on a project I photocopymy sketch and give the photocopy to him as a decoy to draw on! But I also am inspired by my son's endless creativity — a child's wonder is something we sometimes forget as adults. I'm fortunate to also have a supportive husband, who even though he is very busy with his own career, tolerated my late nights of sketching and painting, and many a dinner of takeout.
Baha'i Blog: What do you hope readers will take away with them, long after they've read the last page?
Tahirih's story belongs to all of us. She is our spiritual ancestor and a root of our history no matter what our race or nationality. I hope that after reading this book, children (and their parents too!) feel intimately connected with Tahirih and draw courage from her courage.
We all know how important it is to be distinguished. In a world that pressures us to fit in, our response must be to stand out. We must exert ourselves to be brave even when we are afraid. Looking to history for strength is a way to make this possible.
Baha'i Blog: Do you have any other projects in progress?
Yes! There are so many other amazing individuals that I am so thrilled to learn more about and write about for children. We are working with George Ronald on a book about Fujita san, a Baha'i from Japan who served the Center of the Faith for decades, and another about the evening when Enoch Olinga and Dizzy Gillespie met in New York City. We have also written a story in honor of Patricia Locke and another about Thomas Breakwell. I am looking forward to these and hopefully more collaborative efforts that will bring precious stories of our collective ancestors into the hearts of the children of the world.
Linda and I have collaborated on another book—to help children with the physical and emotional challenges of COVID-19, which should be published soon.
I've also been working on a series of books called Spec Tales for children on the Autism Spectrum (though they can be helpful to every child), with my dear aunt Christine. The stories are designed to help children and their families with daily tasks/interactions, such as getting a haircut, going to a friend's birthday party, or getting their blood drawn. It is an ongoing series — we release them as we complete them.
I'm also hoping to collaborate with my friend Christina Wright who wrote a virtues book for children.
Another project that I've been working on for some time is a book I've written and illustrated called Rainbow City, which will be available soon.
I'll be posting updates about that and my projects on anna-myers.com (please pardon the appearance, I'm in the process of redesigning it).
Baha'i Blog: Thank you, Linda and Anna! I wish you all the best with your projects!
You can purchase a copy of 'I Love My Name' here on Amazon.
Posted by
In her innermost heart, Sonjel is a stay-at-home parent and a bookworm with a maxed out library card but professionally she is a museologist with a background in English Literature. She currently lives on Prince Edward Island, an isle in the shape of a smile on the eastern Canadian coast. Sonjel is a writer who loves to listen to jazz when she's driving at night.
"*" indicates required fields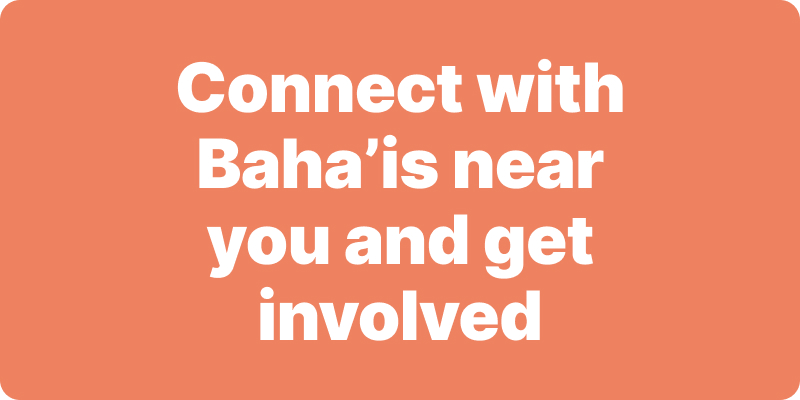 Join activities, celebrations, study groups, spiritual empowerment and education programs for young people, and more.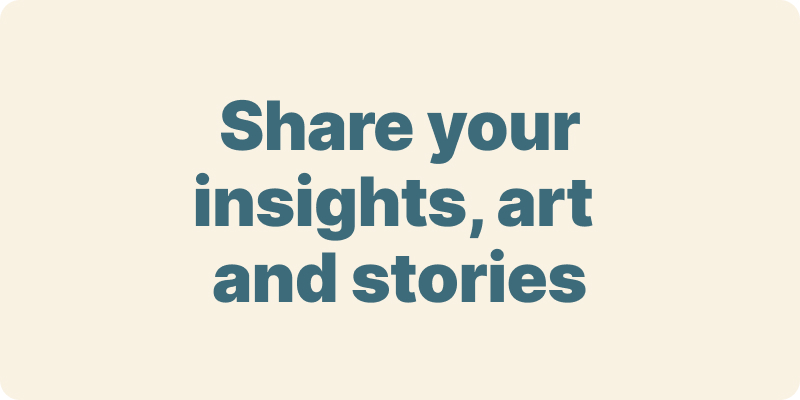 The arts and media have a critical role in how we share our community experiences. We've got resources, projects and more to help you get involved.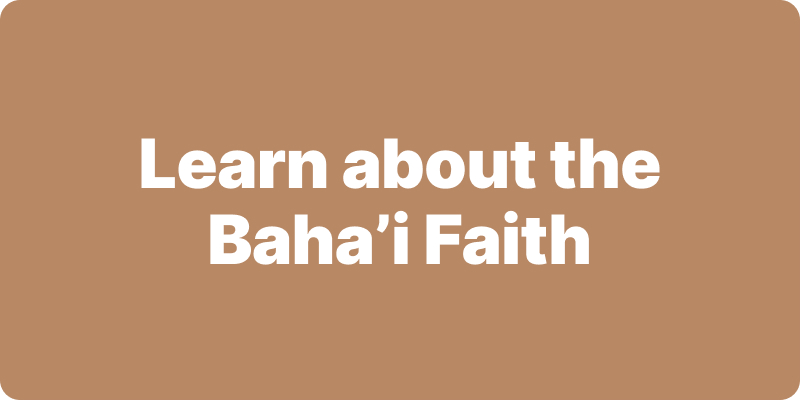 Baha'i beliefs address essential spiritual themes for humanity's collective and individual advancement. Learn more about these and more.
We acknowledge the Traditional Owners of country throughout Australia.

We recognise their continuing connection to land, waters and community. We pay our respects to Aboriginal and Torres Strait Islander people and their cultures; and to elders both past and present.
Baha'i Blog is a non-profit independent initiative
The views expressed in our content reflect individual perspectives and do not represent the official views of the Baha'i Faith.
Visit the site of the
Australian Baha'i Community
and the Baha'i Faith Worldwide